Do you have a little Dinotrux fan on your holiday shopping list? We love our half truck, half dinosaur friends who work together to build a bigger, better world. Dinotrux characters aren't easy to find in stores, but we have found a fun collection of Dinotrux toys and other Dinotrux items that will make Christmas presents your kids will love to find under the tree, in their stocking or wrapped as a Hanukkah gift.
The collection includes Dinotrux toys, Dinotrux clothing, books, backpacks and more. If you're looking for even MORE Dinotrux books, we have a bunch here.
Dinotrux Gift Ideas
Kids DreamWorks DinoTrux – 'Built for Power' Team T-Shirt

Dinotrux Reptool Revvit

Dinotrux: Reptool Rescue [DVD]

Dinotrux Flatiron Face-Off Battle Pack

Dinotrux

Dinotrux Coloring Book: A Fabulous Coloring Book For Fans of All Ages With Several Images Of Dinotrux. One Of The Best Ways To Relax And Enjoy Coloring Fun.

Dinotrux Reptool Control Ty Rux Toy-Vehicle

DinoTrux Mini Backpack #85097

Dinotrux Bundle Die-cast Characters and Reptools Featuring Rolling Wheels [Amazon Exclusive]

Dinotrux Diecast, Dozer

Dinotrux Go to School: Level 1 (Passport to Reading Level 1)

Dinotrux Blizzard Battlers Motorized Pull Back 2-Pack w32q21with Ty Rux & D-Structs

Dinotrux Bath Squirtin' Trux Wash

Dinotrux Diecast, Scraptors (2-Pack)

Revvit Deluxe Dinotrux Dreamworks Costume, Medium/7-8

Dinotrux Skya

Dinotrux Diecast Rollodon Vehicle

Dinotrux Diecast Tyrux Vehicle

Mega Construx Dinotrux Ton-Ton & Ace Building Set

Dinotrux Birthday Party Backdrop

I'm sure that list will give you plenty of ideas for Dinotrux gifts for your little fans. If you want even MORE ideas, check the related items available through each of the links above.
If you're planning a Dinotrux birthday party, check out all of these fun Dinotrux Birthday Party Ideas!
About the Author
Latest Posts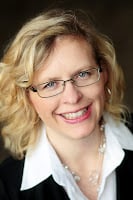 I'm a busy blogger and happy auntie of Little R, who I spend time with several days per week – which ends up being the FAVORITE part of my week! We love to cook together, do crafts, play outside and turn boring errands into fun adventures.