These Dinotrux Birthday Party Ideas with decorations, games, favors, recipes and more will help you plan the best Dinotrux birthday party ever!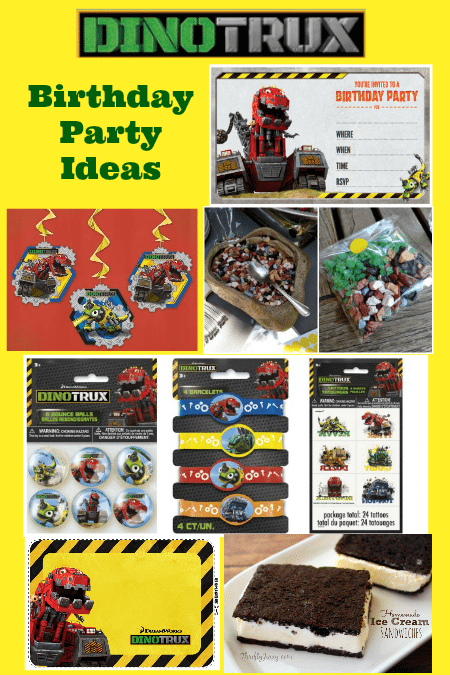 The Netflix exclusive Dinotrux series is turning one year old today!! That means it's time for some Dinotrux birthday party ideas! In just one year, the show has made LOTS and LOTS of diehard fans. It's not surprising when the adventures of Ty, Revvit and all of their friends are so fun and exciting.
Dinotrux Birthday Party Ideas
If you have Dinotrux fans in YOUR family, you can plan a Dinotrux party to celebrate their first year, or you can use these Dinotrux Birthday Party Ideas to plan a party for your own little fan.
To make your planning easier, we have a bunch of printable party decorations, games and more. Just see the links below to download them all.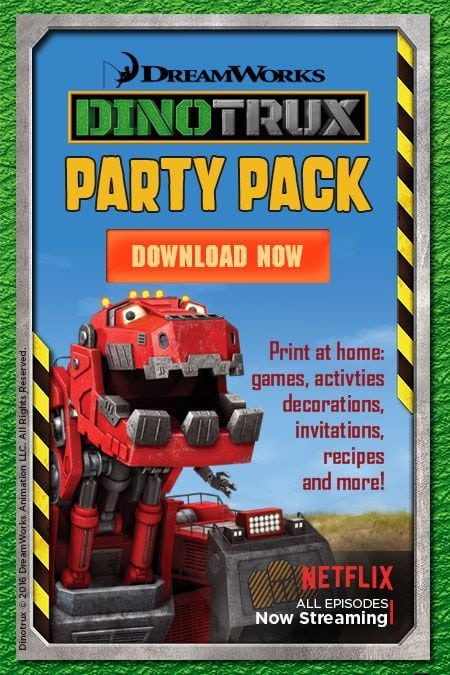 Dinotrux Party Invitations
Dinotrux Birthday Banner
Dinotrux Prehistoric Party Hat
Pin the Wrecking Ball on Ty Game
Dinotrux Party Treats Signs and Stickers
In this Dinotrux Birthday Party Pack, you'll find a birthday banner, cupcake decorations, invitations, party hats, two games and a couple of recipes.
There are also some super cute printable Dinotrux Treat Bag Toppers. To use these as favors, we recommend filling cellophane bags with rock candy nuggets that look like the ore that Dinotrux characters eat! Then you can just print out the Dinotrux Treat Topper labels, personalize it with your guest's name for a fun (and yummy) party favor!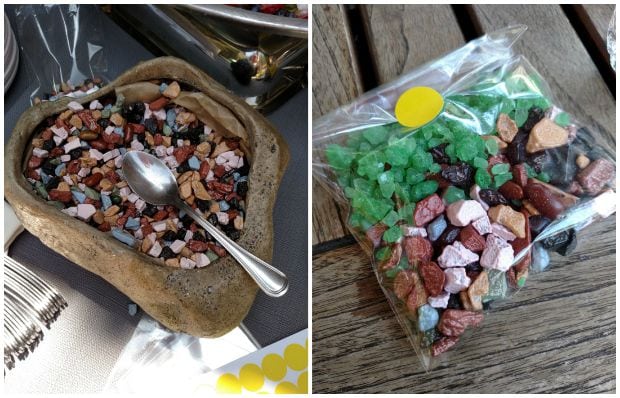 Besides the Crispy Ore Treats and Revvit Refresher recipes included in the Dinotrux Party Pack above, another option is this Homemade Ice Cream Sandwiches recipe. The chocolate part of the sandwiches looks a bit like the dirt or ore we see in each episode of Dinotrux!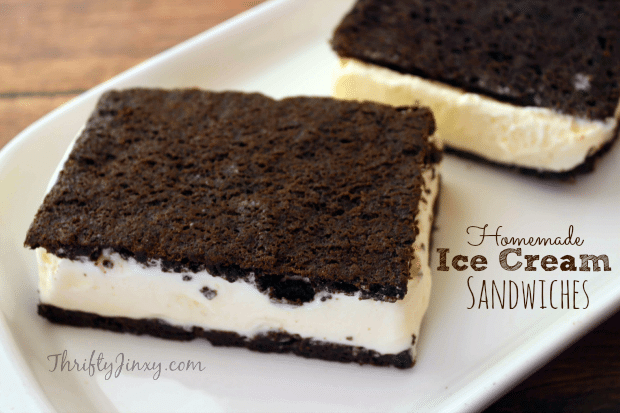 Dinotrux Party Supplies:
And of course you'll want Dinotrux party supplies including themed tableware and other decorations! They aren't easy to find in stores, but we found some online! Just a few of the things are: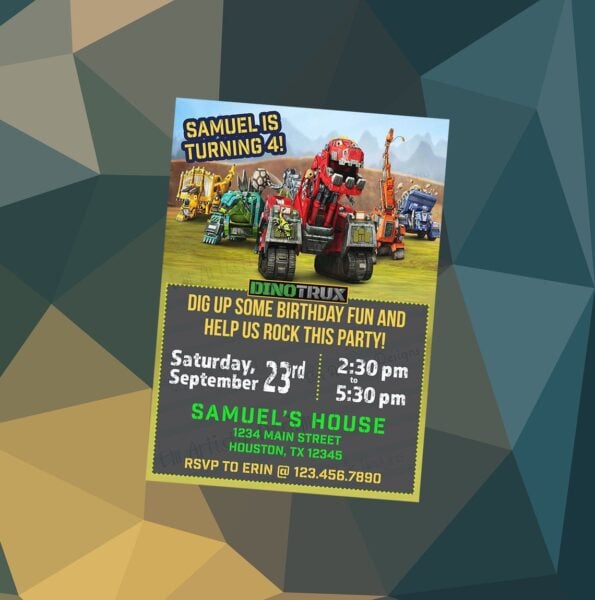 Dinotrux Personalized Party Invitations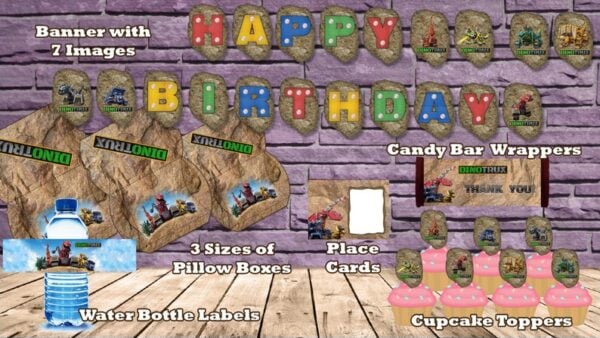 Dinotrux Birthday Party Decor Kit


Dinotrux Boys Revvit Classic Costume
See LOTS more Dinotrux Party Items HERE!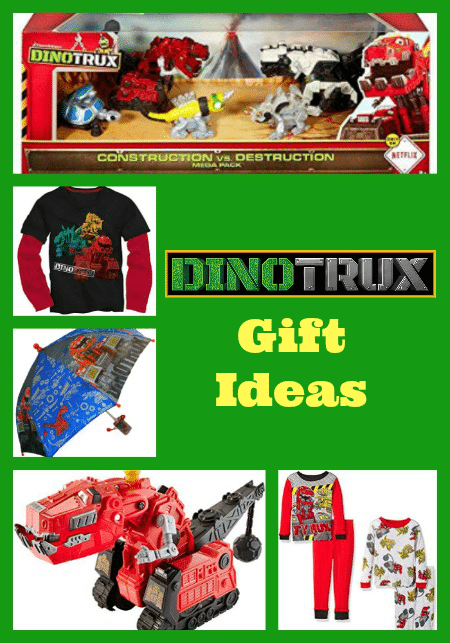 Kids DreamWorks DinoTrux – 'Built for Power' Team T-Shirt

Dinotrux (Dinotrux, 1)

Dinotrux Little Boys' Short Sleeve T-Shirt Shirt, Kelly, Medium/5-6

Dinotrux: Reptool Rescue [DVD]

Dinotrux Go to School: Level 1 (Passport to Reading Level 1)

DinoTrux Medium Backpack #85100

Dinotrux Coloring Book Set with Over 40 Stickers and Jumbo Toddler Crayons

DINOTRUX Stickers Travel Activity Set Bundle with Stickers, Activities, and Specialty Door Hanger

About the Author
Latest Posts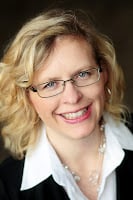 I'm a busy blogger and happy auntie of Little R, who I spend time with several days per week – which ends up being the FAVORITE part of my week! We love to cook together, do crafts, play outside and turn boring errands into fun adventures.