Find the perfect gift for any child on your list with our 2022 Holiday Gift Guide for Kids!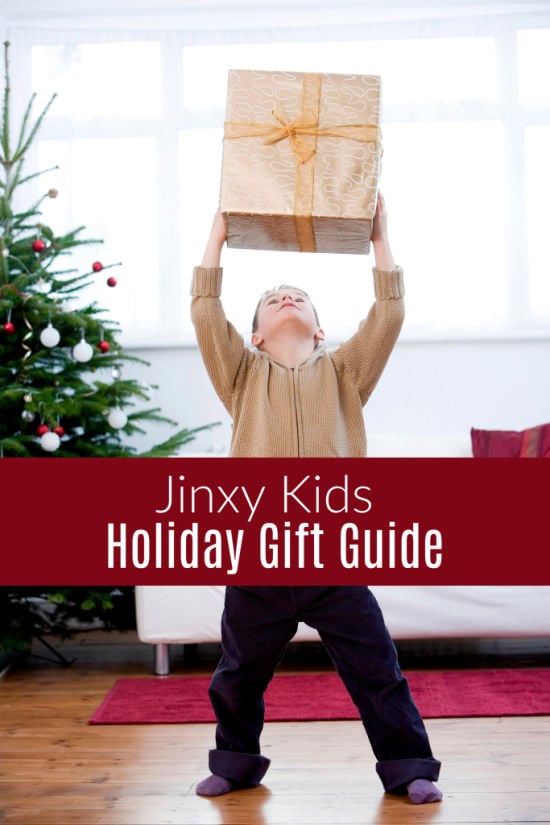 Before we know it, Christmas day will be here! While this year seemed long in many, many ways, can you believe it's almost time for Christmas?
I sure can't…it seems like just yesterday I was putting away the tree from last Christmas! If you need some gifting inspiration for a special child or grandchild in your life, read on for some top picks with this Holiday Gift Guide for Kids!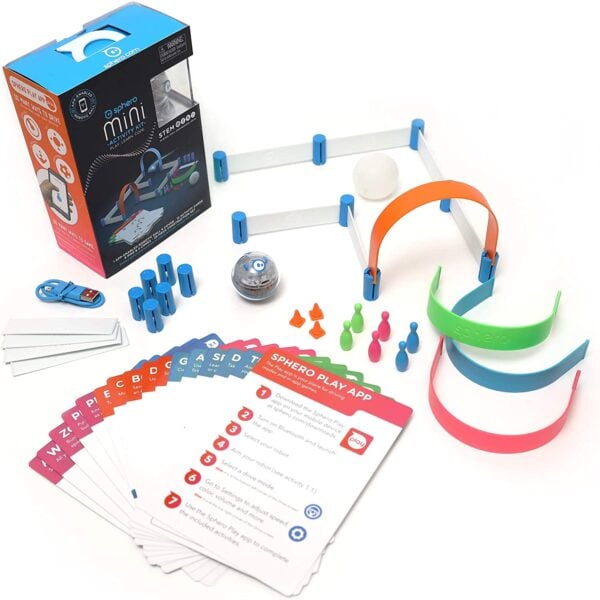 Kids can learn how to code with this all-in-one kit! It includes everything you need to get started with coding. Build obstacles and mazes, then control your robot ball using various drive modes. You can also use Sphero Mini as a game controller for arcade-style games with the coordinating app.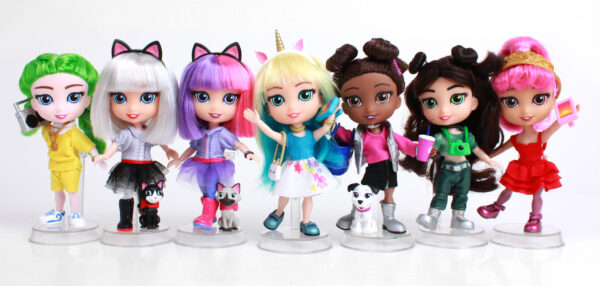 These adorable and inspirational dolls have a positive message – you are loved! The dolls promote inclusivity, love, acceptance, and self-empowerment. Each doll comes with interchangeable outfits, a secret positive message tee, an autographed photo, a cupcake-style stashbox, and a 20-pack of affirmation stickers!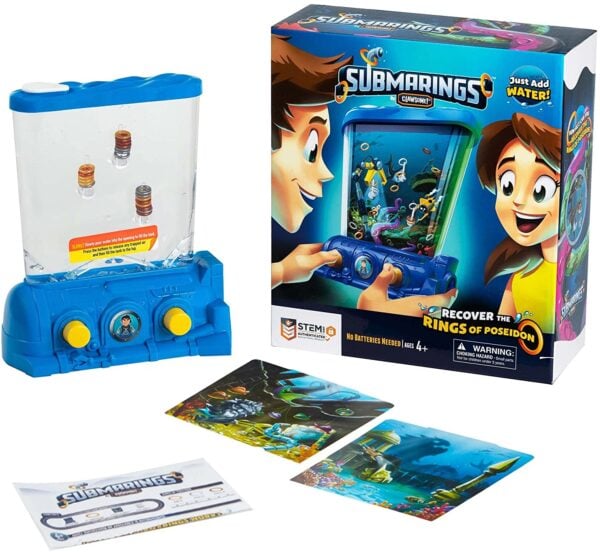 When this game showed up at my door my husband freaked out! It's retro-cool fun that uses Bernoulli's Principle to bring an exciting challenge to players of all ages…no batteries required!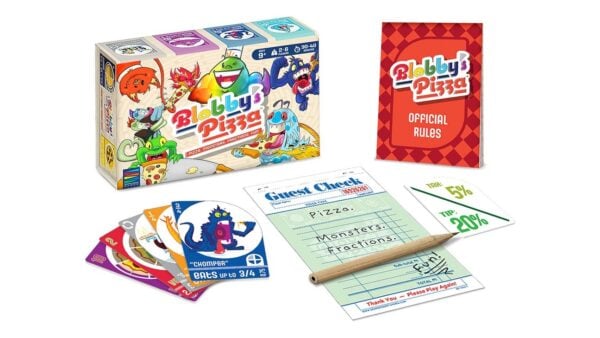 Bring this travel-sized game along on your next adventure! Players participate in a strategic pizza-eating contest that teaches fractions, decimals, and percentages. With their monsters, players can eat their way to the highest bill, while also sharpening their math skills! For ages 9 and up.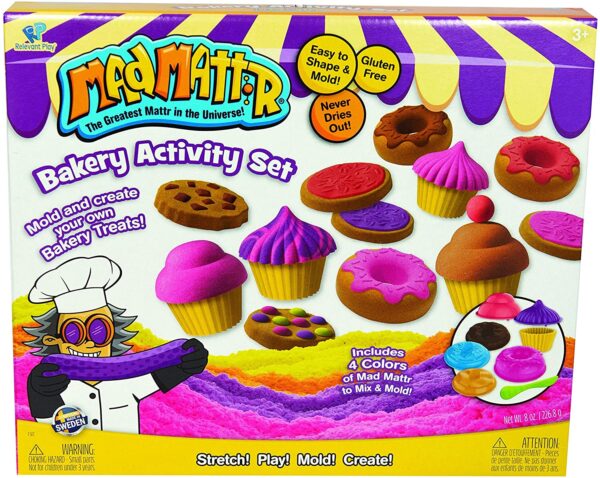 Your kids have been spending a bunch of time at home and are probably looking for something new to do, right? Mad Mattr Activity Sets will help keep them occupied!
Mad Mattr is a super-soft building compound that easily molds and shapes into endless creations, inspiring open-ended play. The newest sets are available in Ice Cream Store, Bakery (pictured above), and Burger Shop!
Cleanup's a breeze because Mad Mattr doesn't stick or stain. Its incredibly smooth texture offers the ultimate in molding and sculping fun. It's also non-toxic, wheat, gluten, and casein free.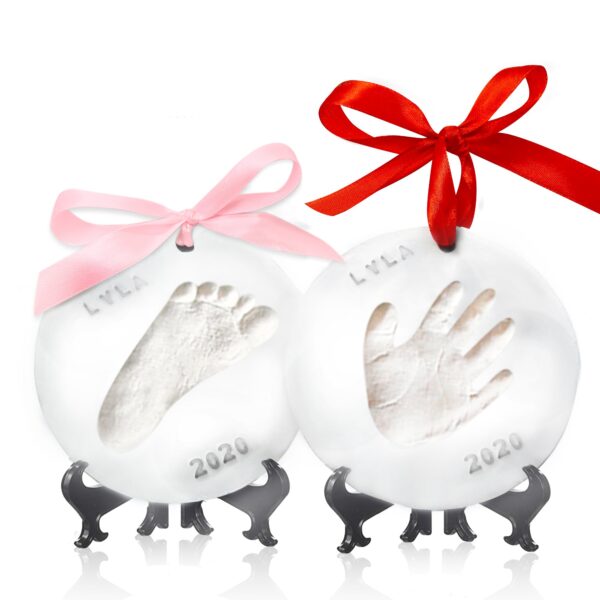 KeaBabies Ornament Keepsake Kit
Those sweet little hands and feet won't stay small forever! Let them be remembered for life with this easy to use keepsake kit.
Everything is included in the kit to make a memorable gift for yourself and loved ones this holiday season. Available in Glaze, Silver, and Gold finishes. So cute!
Elegant, graceful, and refined – that's how you should design your Japanese garden! Only by skillfully placing stones, bushes, trees, ponds and pagodas on multiple levels can a player become the best garden designer of the season.
As the game progresses, you can also build upwards, placing garden tiles on top of other garden tiles. Receive points during the game for your placed garden tiles, scoring more points the higher the layer, with a bonus for the fifth layer. At the end of the game players receive extra points for having the most objects in their gardens. The highest score wins! For ages 8+.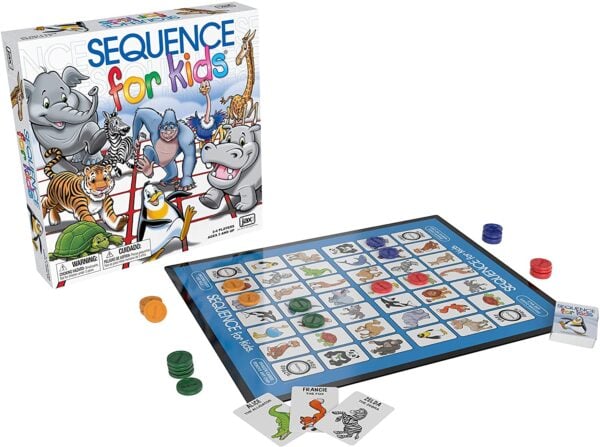 You've probably heard of or played Sequence…now there's a version just for kids! Play a card from your hand and place your chip on the corresponding character on the board. The first with four chips in a row wins!
This game is perfect for kiddos ages 3-6 as reading is not required to play. The cards do have the names of the animals on them, though, so they can be used as an educational tool, too.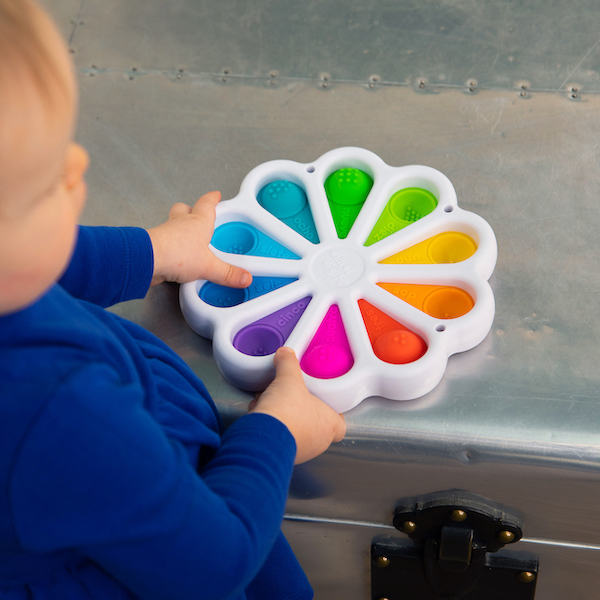 Little ones have some fun tactile learning with Dimpl Digits. Just touch, push, pop, and learn! Squishy, silicone bubbles captivate little fingers in a way that's impossible to put down while simultaneously opening a unique new avenue for learning.
On one side, the bubbles are embossed with the numerals 1 through 10, each accompanied by its matching word in English. Flip it over and you'll find the words written in Spanish, plus dots to feel and count!
Colorful, unique, and wonderfully tactile – Little fingers can't resist the number-learning delight of Dimpl Digits.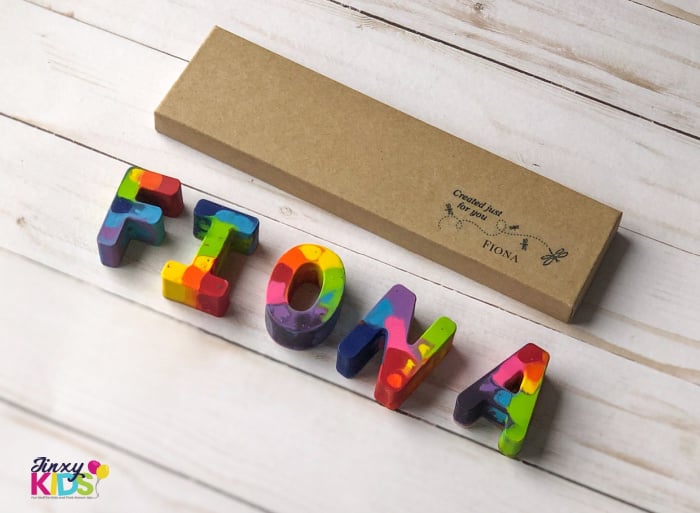 Every kid loves to have their own special things emblazoned with their own name. This is especially the case when you have a more unique name that you don't often find on the racks of keychains at souvenir shops. That's what makes personalized Name Crayons so special!
These crayons melted into the shape of a name make a perfect, personalized gift for a child. The Crayon House's recipe produces a flawless rainbow masterpiece that easily catches the eye. Rainbow crayon names arrive in a beautiful personalized gift box ready to give. (My photo above is missing the cute red and white bakery string that tied around the box.)
This small handcrafting company makes and ships orders out fast (within 2 business days), so it's perfect when you need a special gift in a HURRY!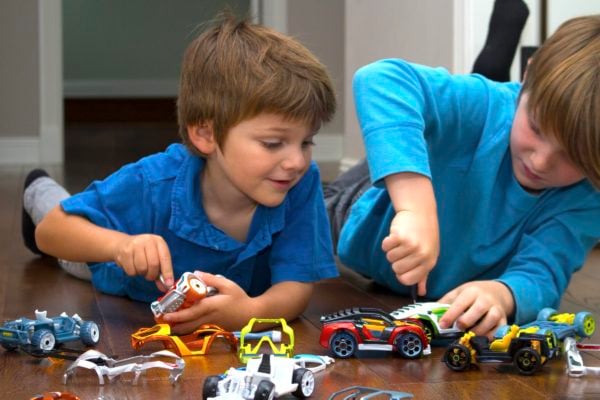 Modarri Customizable Track and Race Cars
Time to take a break from Minecraft or Fortnite? Take your kid's love of toy cars to a new level with these award-winning cards which never need batteries and never break! Modarri cars are durable, finger-powered toy cars with interchangeable high-quality parts, real steering, suspension, rubber tires, and no batteries needed.
Your kids will design and build their own models using their imagination and creativity. Three cars together can be designed hundreds of different ways! A Modarri car can be built in less than a couple of minutes using the quick assembly system, which features built-in screws that don't fall out.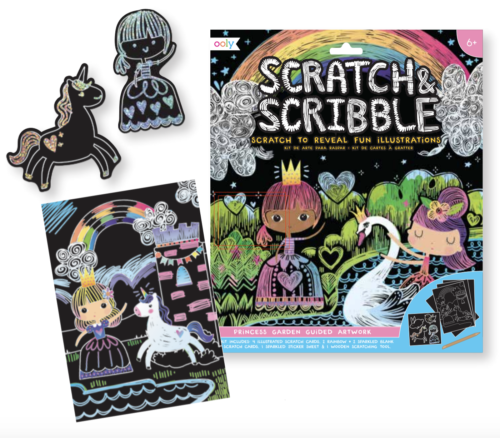 Scratch & Scribble Scratch Art Kits
Go from just plain black to just plain beautiful in no time at all with Scratch and Scribble scratch art kits. Each kit has 4 illustrated Scratch and Scribble cards and an included scratching tool! Pick from fun and exciting designs, including: Fantastic Dragons, Magical Unicorns, Monster Pals, Ocean Life and colorful Safari!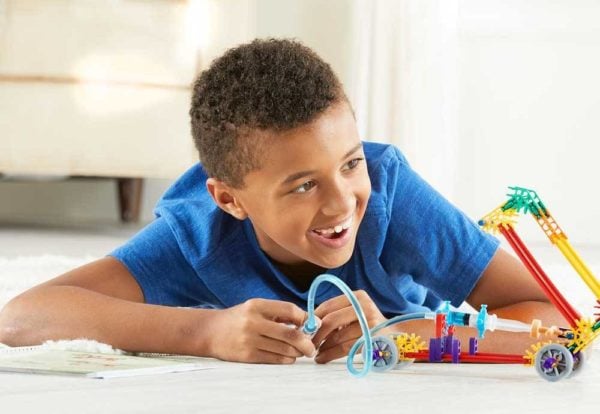 Learn to apply STEM principles just like an engineer! Moving Creations with K'NEX is a kit that includes a step-by-step illustrated guide with 9 different builds, educational science content, 18 STEM experiments and "Think Bigger" challenges to practice the scientific method.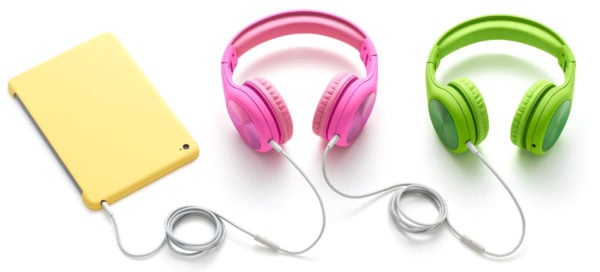 These headphones are made specifically for children with four different styles, each designed for a specific age group. Customize with your child's favorite color so that each child can have their own! Each headphone consists of a SharePort to allow more than one headphone to be connected to one device. In addition, the headphones are made with SoftTouch material to ensure a soft feel and a comfortable fit.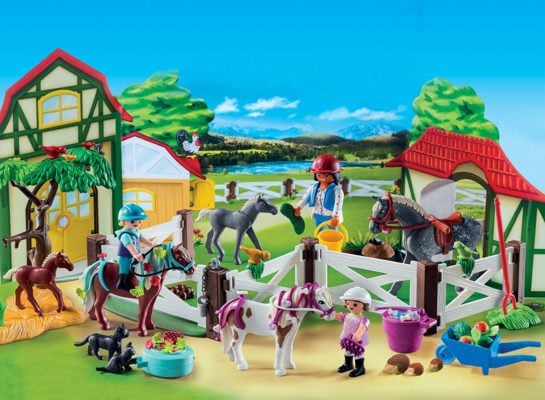 PLAYMOBIL Horse Farm Advent Calendar
Spend a day with the horses! This Horse Farm Advent Calendar contains twenty-four surprise items for each day leading up to Christmas. Once all the pieces are revealed, you can enjoy pampering the horses. Includes backdrop, three figures, one horse, two foals, two ponies, cats, wheelbarrow, fencing, tree, hay, hedgehogs, bucket, and tons of other accessories.
If you have ever desired to be a sushi chef, now is your chance! in this exciting challenge the sushi chef must put together full orders by plucking the flying sushi out of the air with Chop sticks and placing them on the sushi platter before the time runs out. the first player to make $25 worth of sushi orders wins! tips and all play cards add to the fun!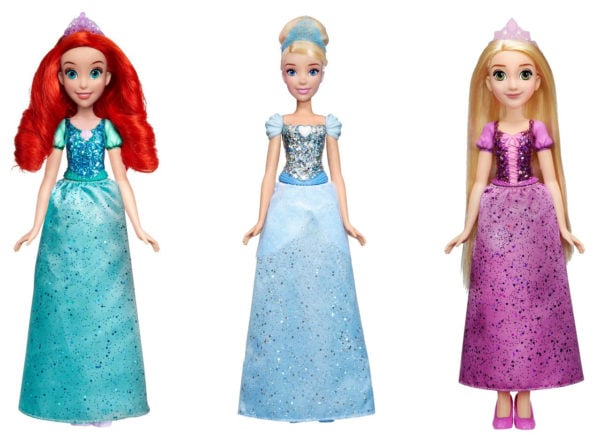 Disney has given their Princess fashion dolls a new twist! Each doll comes in her classic outfit with a special Royal Shimmer glitter print gown. Choose from eleven different dolls (Rapunzel is our favorite!).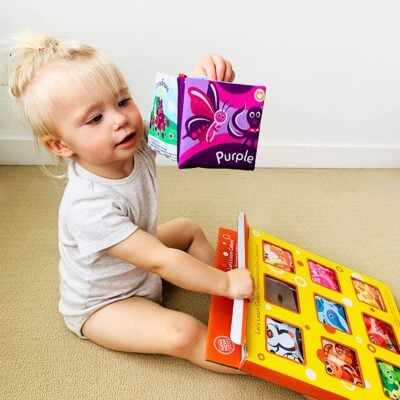 BabyBibi Cloth Color Recognition Books
It's never too early to introduce kids to reading! These soft books are non-toxic and child safe so your little one can get their hands (and mouths) all over it! This set of nine books introduces animals, colors, and even vegetables (!) in a bright and cute way.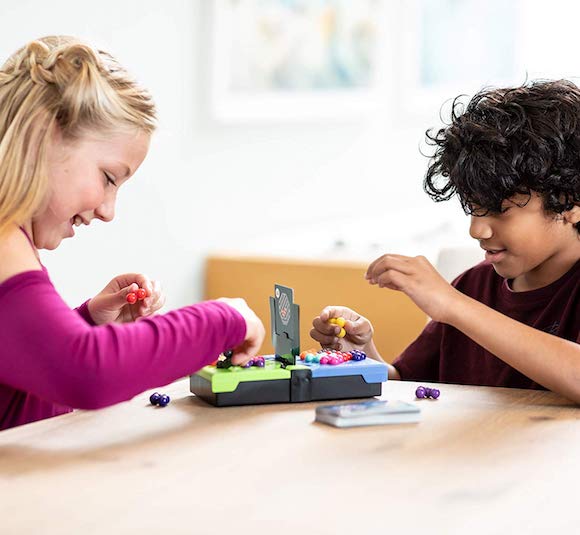 Kanoodle Head-to-Head Brain Game
Who can Kanoodle quicker? Put your pals to the test with this two-person Kanoodle battle! Simply slide a challenge card into the board, place the pieces shown on the card, and then race to fit the remaining pieces into your board—before your buddy does! Think you have the winning configuration? Launch your opponent's Kanoodle with the press of a button for the ultimate checkmate, and claim your victory! Plus, Kanoodling enhances problem-solving, critical-thinking, and spatial-reasoning skills, so this perplexing puzzle challenge is a win-win for everyone!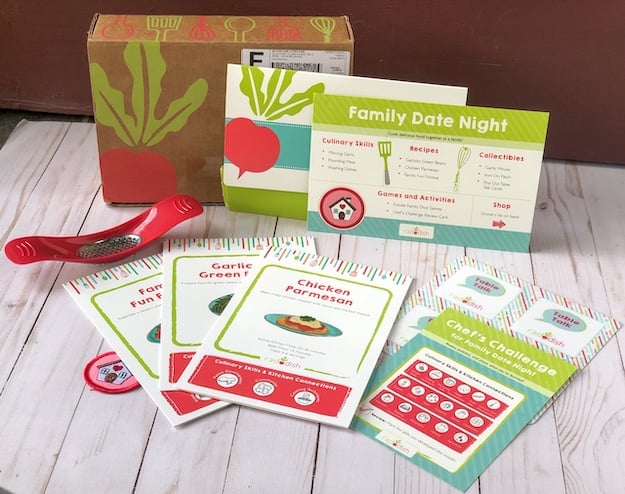 Raddish is a cooking club designed for kids ages 4 to 14. Their fun cooking kits for kids are not only fun but delivers a culinary lesson and mealtime solution. And, if you have a picky eater, helping in the kitchen may entice them to eat what they have helped prepare!
Each monthly themed kit includes the following: 3 illustrated recipe guides, 3 culinary skill cards, a creative kitchen project, kid-friendly tools and collectibles such as Table Talk cards, a culinary tool, and an iron-on Raddish patch. You also get a free Raddish apron with the purchase of a 6 or 12-month membership.
About the Author
Latest Posts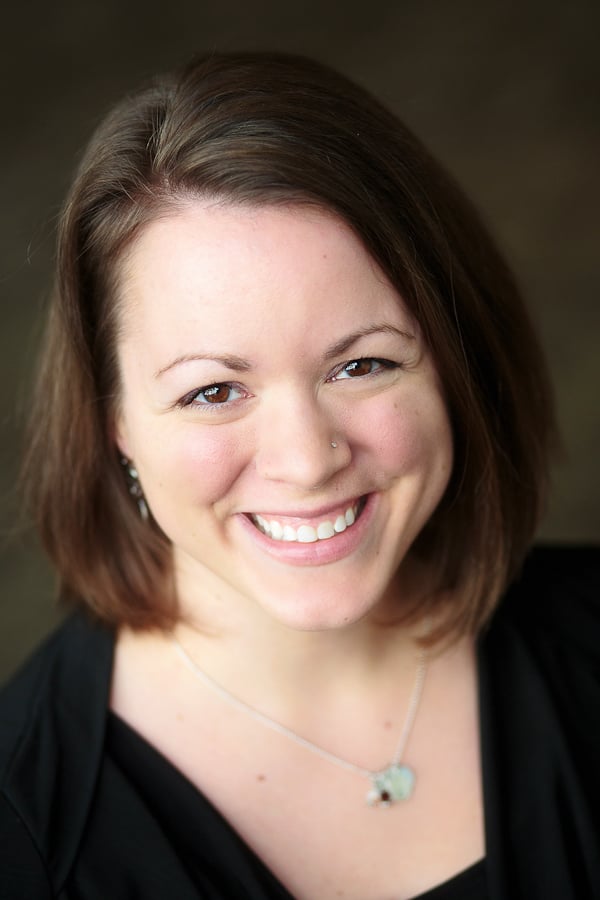 Laura is a former high school English teacher turned avid deal shopper following the birth of her first child. Now she's a work-from-home mom of six which keeps her plenty busy! On the off chance she gets some free time you'll find her with her nose in a book, spending time with family and friends, or enjoying a hot cup of coffee.