Make a fun and easy play dough using only flour, salt, oil and water!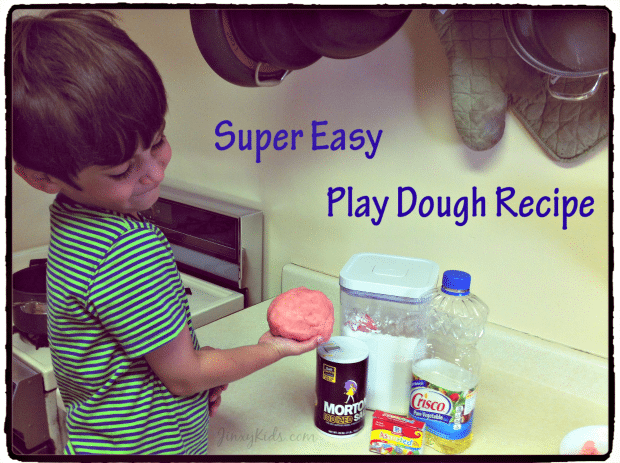 There are a LOT of play dough recipes out there and we have tried a bunch of them. This one is very easy to do and uses things you most likely have in your kitchen already.
Super Easy Play Dough Recipe
Ingredients:
1 cup flour
1 cup salt
1/4 cup vegetable oil
1/2 cup water
optional: food coloring
How to Make Playdough with Flour:
Mix together the flour, salt and oil.
If using food coloring, put a few drops into the water.
Add the water to the mixture until it binds together (you may need slightly less or more). Knead the dough until it is smooth and easy to work with.
When done playing, store in a ziptop bag or plastic storage container.