Do you have go-to items that you put in the Christmas stockings every year? Stockings can be a great way to make everyday essentials like socks, pencils and a new toothbrush more fun, but you need something a bit out of the ordinary to make a Christmas stocking kids will really love!
While a bunch of candy in the stocking is usually appreciated, these unique stocking stuffers will ensure that your kids will be excited about their Christmas stockings (although they might outshine that new toothbrush a bit too much!)
Unique Stocking Stuffers for Kids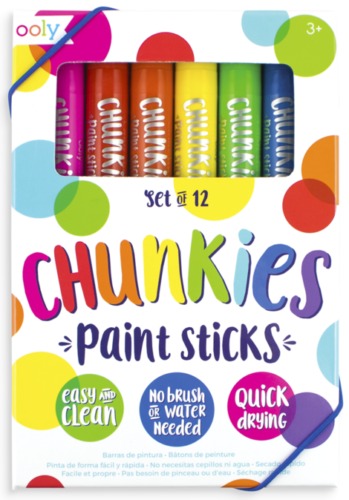 The 12 classic color, thick barrels are just the right size for little hands. Paint is quick-drying and dries instantly when you lay it on paper so there's no mess at all. No brush or water required!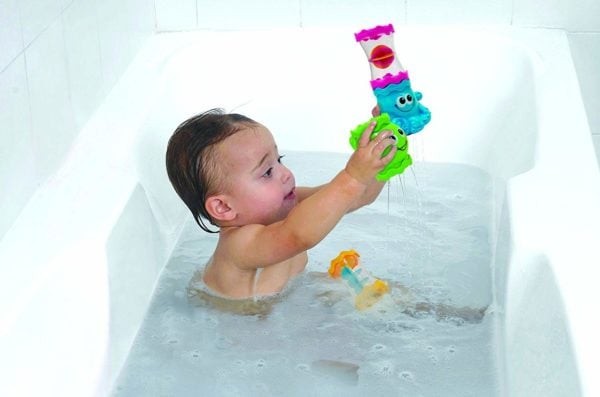 Edushape Water Whirly Bath Toy
Stack 'em, twirl 'em, watch the water flow! Separately or snapped together, these four water toys offer physical feedback while water runs through them. Your little ones will have fun tracking and snapping while also developing motor and hand-eye coordination skills in the tub or the pool.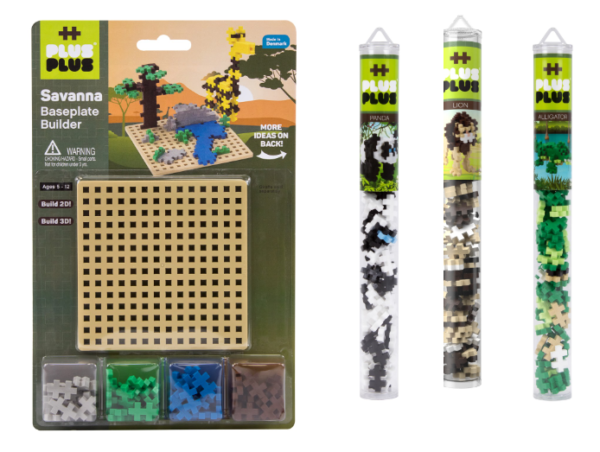 Plus-Plus Savanna & Zoo Tube Collection
Celebrate the holidays with creative building fun! Use the included instructions to build a Panda, Lion, or Alligator. You can also get the baseplate to give your creatures a place to roam! Made in Denmark. Packaged in a re-usable, travel-friendly tube.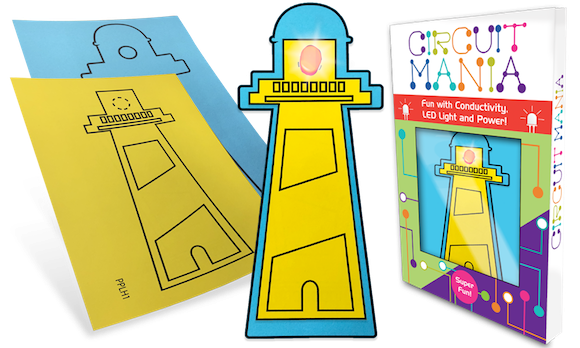 Learn all about conductivity, power sources and circuitry all with this fun, easy-to-do project right at home. These exciting projects help cultivate a host of important skills: problem solving, trial and error, following instructions, and the basics of circuitry and conductivity. Designed for STEAM learning.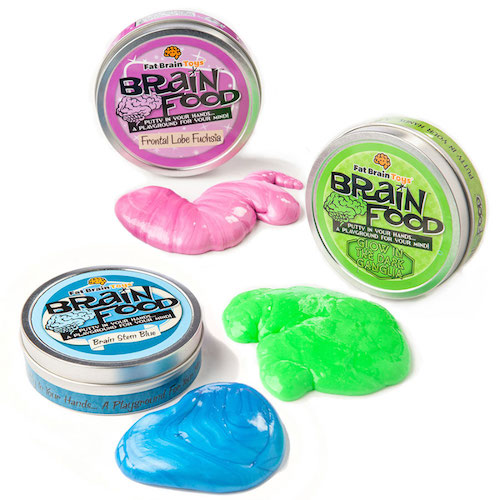 Open up the fun tin and eyes are immediately dazzled by intriguing hues of sparkling metallics and vibrant colors. Reach in, start grabbing, and – WOW! – Synapses light up with wonder! Super-smooth, ever-moving putty feels weirdly amazing in your hands as you mold, bend, stretch, and explore. Squish it as flat as possible. Stretch it as wide as your arms can go. Squeeze it and watch as it oozes between your fingers. Sculpt it into all kinds of wild, mind-bending shapes.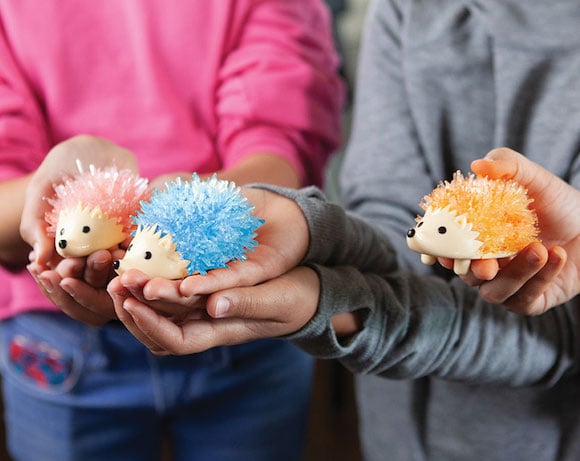 This hedgehog has a big problem: it doesn't have any spines! And the only way it's ever going to get some? SCIENCE! Following the detailed instructions, young scientists simply mix the special solution into a container of boiling water and then set the poor, spineless hedgehog into the mixture. One day later and – (insert drum-roll) – Ta-da! Covering the hedgehog's entire back is a huge, spiky cluster of glimmering, colorful, sturdy, solid crystals!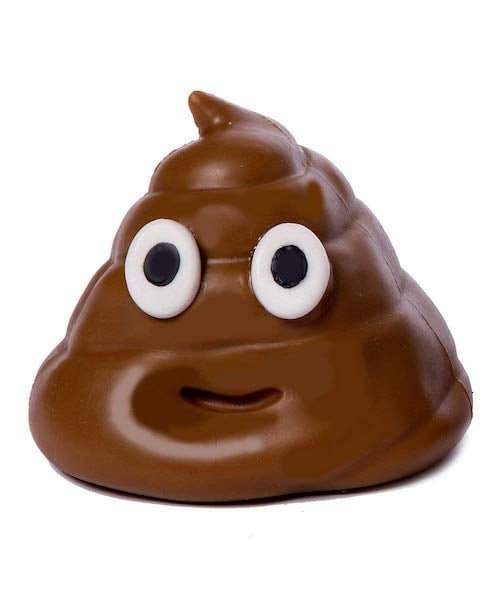 Embrace your inner monkey and fling some poo at the wall (no, not THAT kind…)! Sticky The Poo is a tacky, moldable "stress ball" styled like a poop emoji, and splats and sticks to most flat surfaces when you throw it. Great for relieving tension and pranking friends.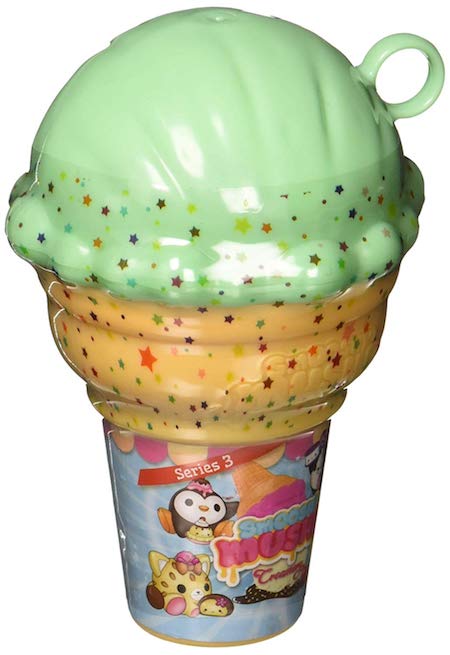 Continuing with the squish craze comes the new Smooshy Mushy line. full of exciting, super S-Q-U-I-S-H-Y, slow-rise surprises! One of the new items is Smooshy Mushy Creamery, filled with sweet surprises!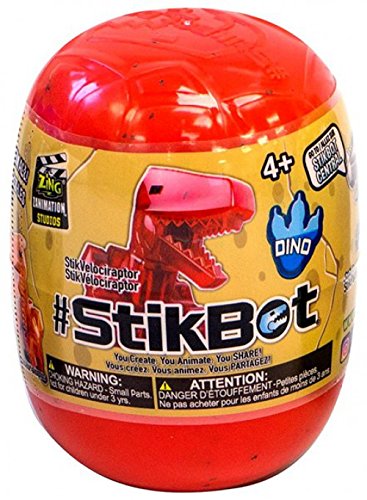 Joining the world of Stikbot these year are new Stikbot Monsters and Dinos that let aspiring stop-motion animation movie makers create themed pop-up movie scenes right at home.
Slap your way to victory in this test of color coordination and smash the splat with the same color and name to win the deck! It's quick to learn and easy to play! The unique, colorful storage "paint can" holds cards for future play. You've got to be smart and fast to win at Color Smash! The eye sees one thing while your brain perceives the other. Take turns laying your cards down on the table – remember to pay attention, or they may get stolen!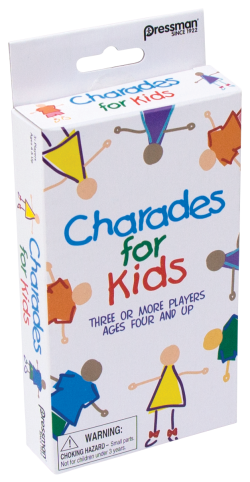 This classic game of Charades is designed especially for kids to play and enjoy! With three levels of clues, kids of all ages can participate. Each card has a clue with a picture, so no reading is required (although the combination of the picture and its corresponding word reinforces early reading skills). Younger players can act out a toothbrush, a cat or a bumble bee! Older children can read the simple words and phrases and act out actions like eating spaghetti or playing guitar! This game is great for the whole family to play together as they try to guess the charade before time runs out!
Check out the new generation of tops with i-Top! Using smart technology, this high-tech top keeps track of the number of spins while LEDs light up the display. Spin your way to the top score by competing in multiple challenges. Unlock hidden features by spinning the top an exact number of spins to show special animations, or challenge your friend to a high score. With over ten different ways to play and tons of animations, the fun with i-Top is non-stop! Approximately 3.25″ round. Available in Mega Gear Blue, Infinite Purple and Vortex Red.
About the Author
Latest Posts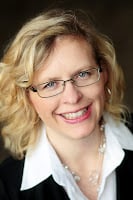 I'm a busy blogger and happy auntie of Little R, who I spend time with several days per week – which ends up being the FAVORITE part of my week! We love to cook together, do crafts, play outside and turn boring errands into fun adventures.