With these FREE Printable Presidents Day Activity Cards, you can get to know your presidents!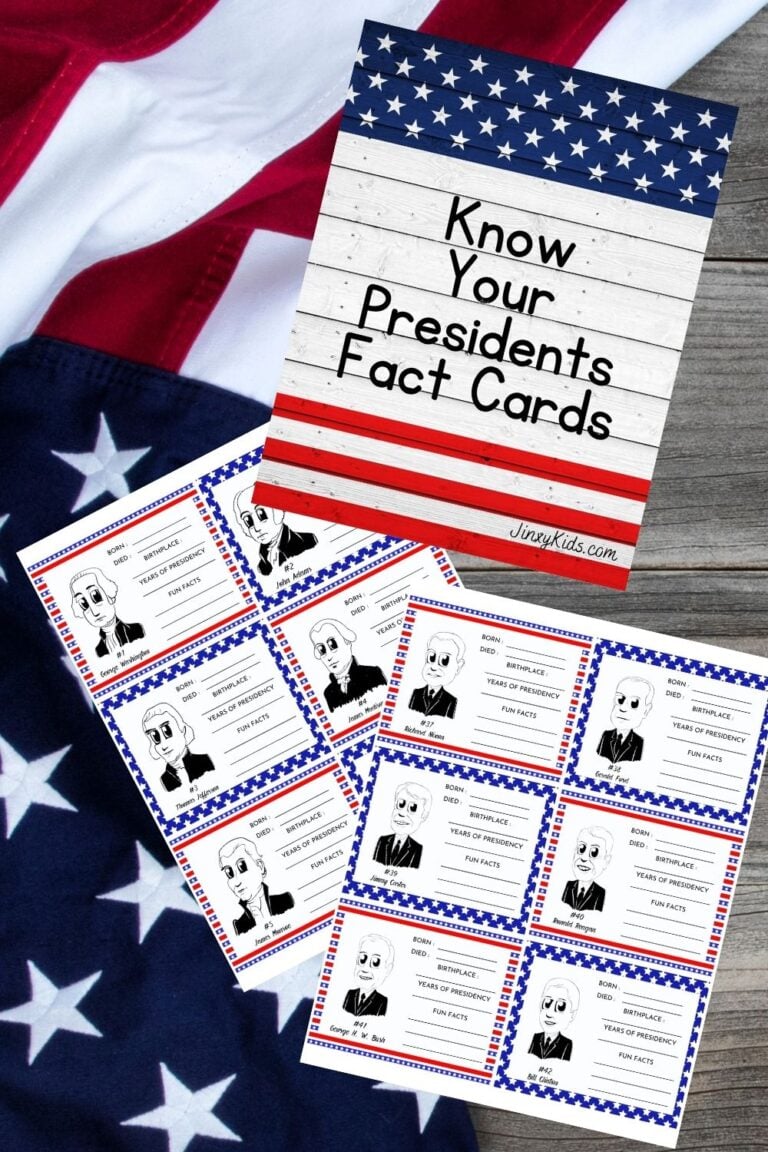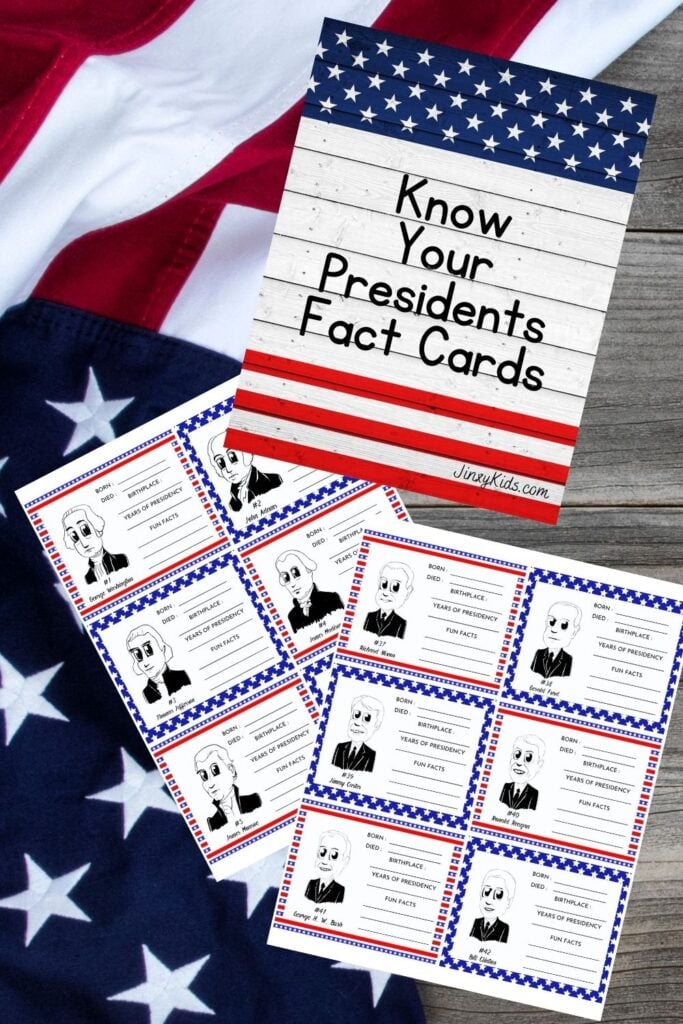 While Presidents' Day (officially Washington's Birthday) is popularly recognized as a celebration of George Washington and Abraham Lincoln, it's also used as an occasion to honor all those who served in the office of President of the United States.
To help kids learn more about our presidents, whether for the holiday or ANY time of the year, we have these free printable Presidents Fact Cards.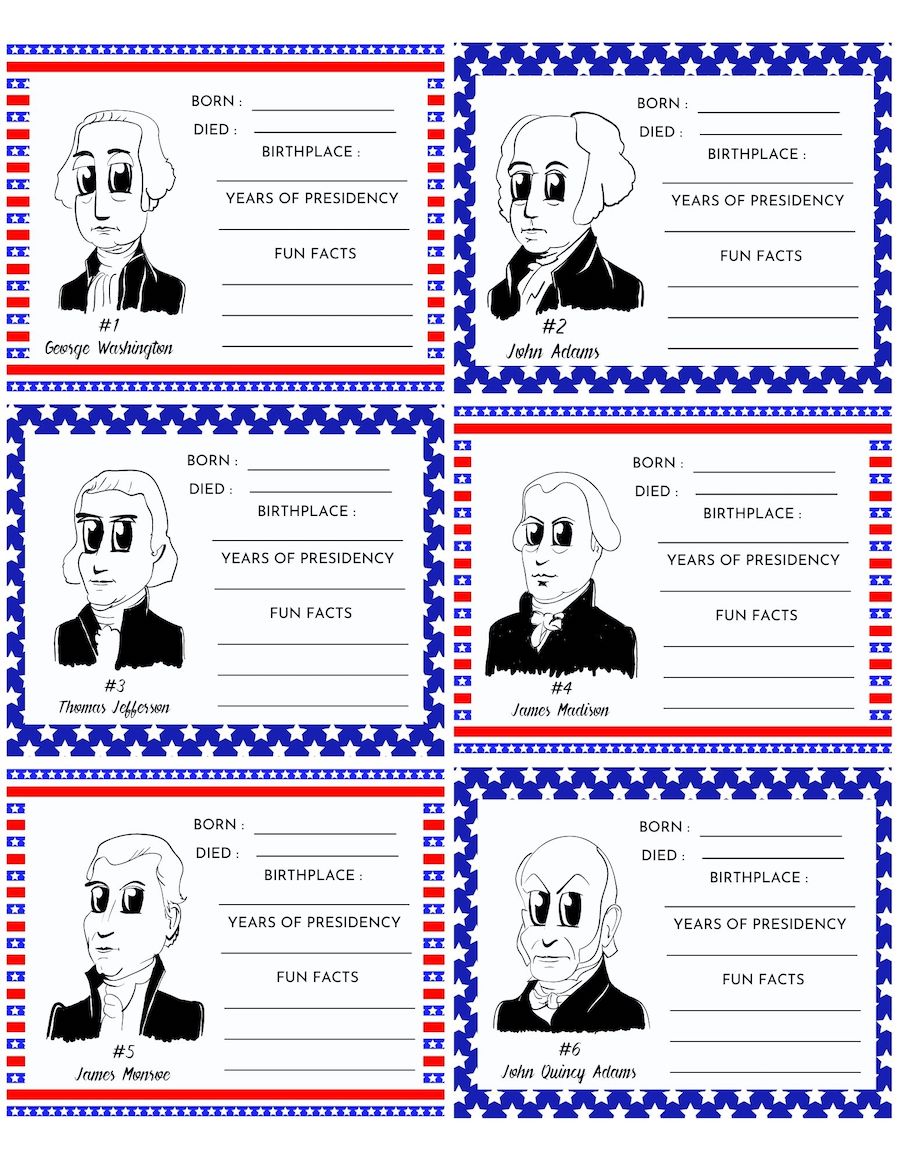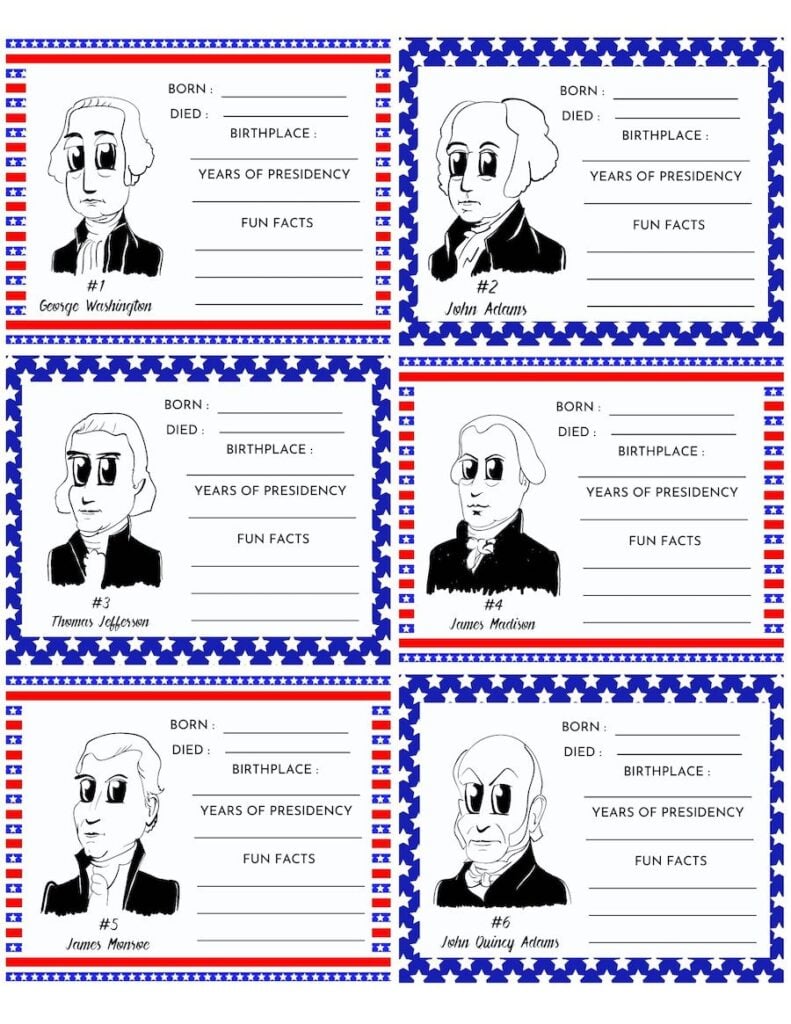 How to Use Presidents Fact Cards:
With this U.S. Presidents learning activity, we have a card for each President of the U.S. with his name, the number of his presidency, and a character drawing of his portrait.
Next to these we have blanks for kids to research information about that president and fill it in. This info includes birth and death dates, birthplace and years of presidency along with space for fun facts.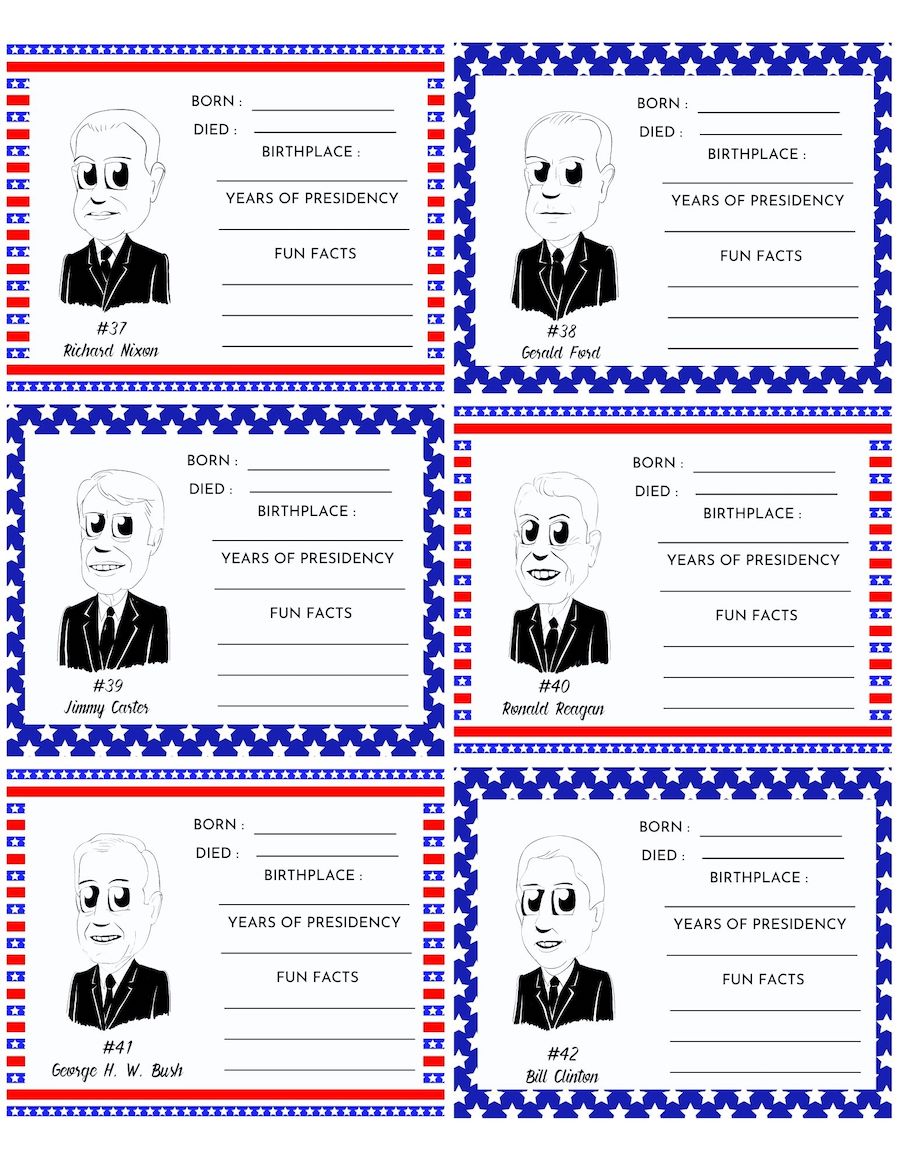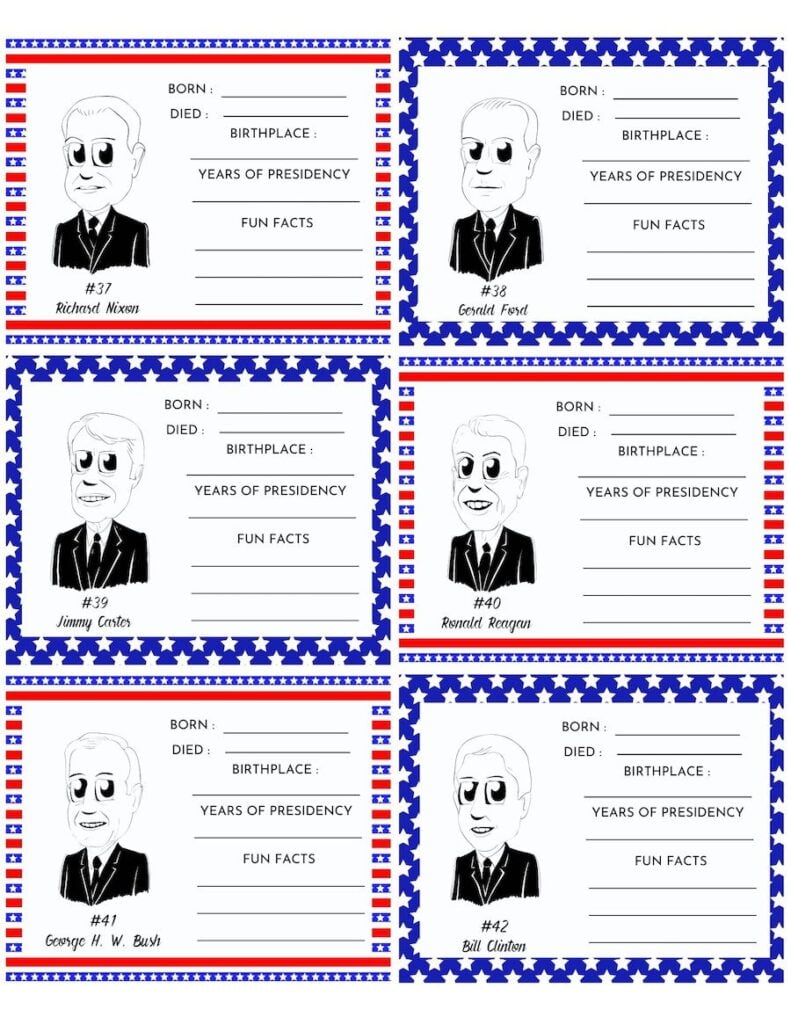 After the cards have been filled in, they can also be used as president flashcards. To make them more durable, you can print them on card stock or cut and mount them on sheets of construction paper. For an extra-durable option, you can also laminate them.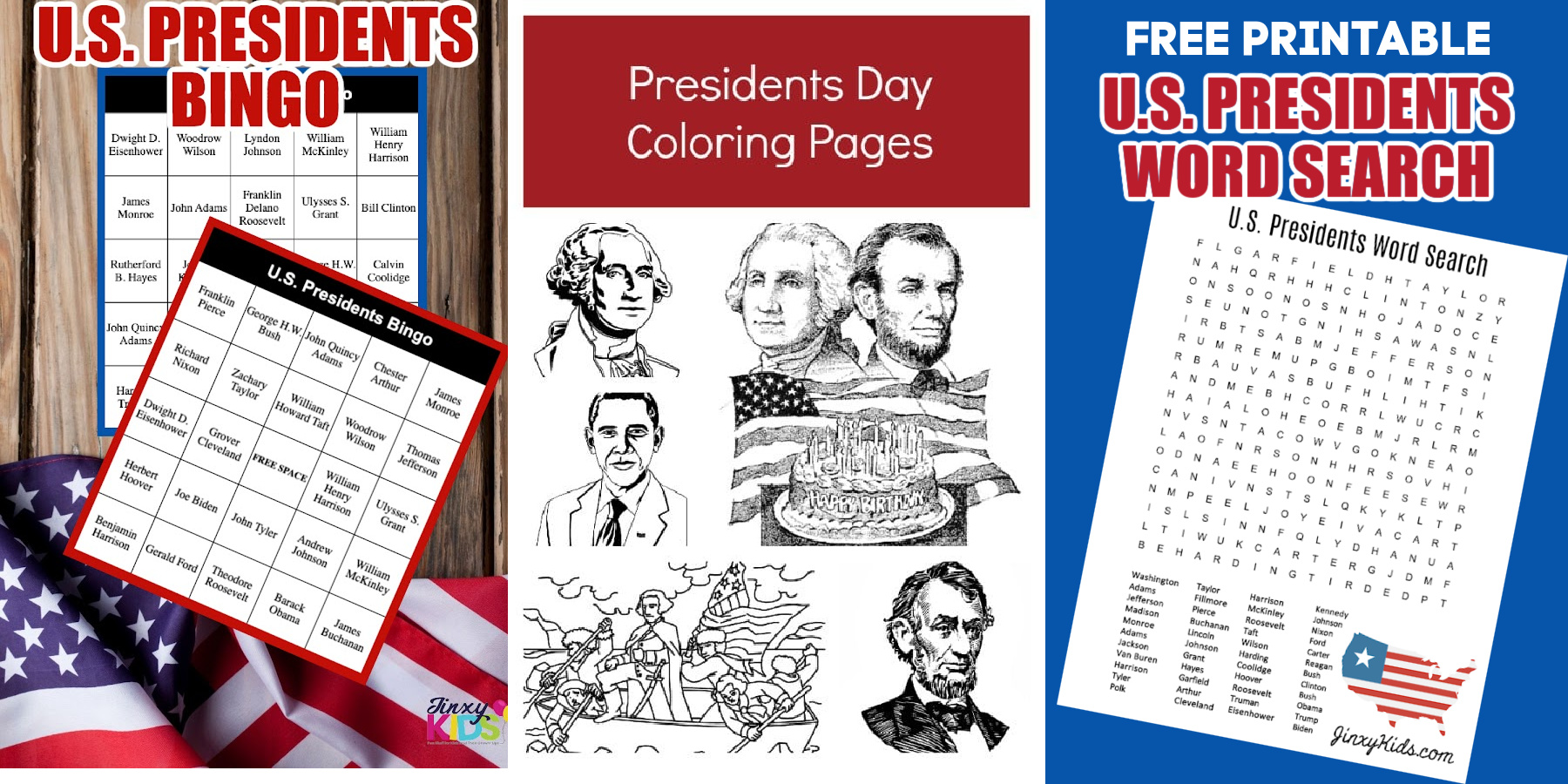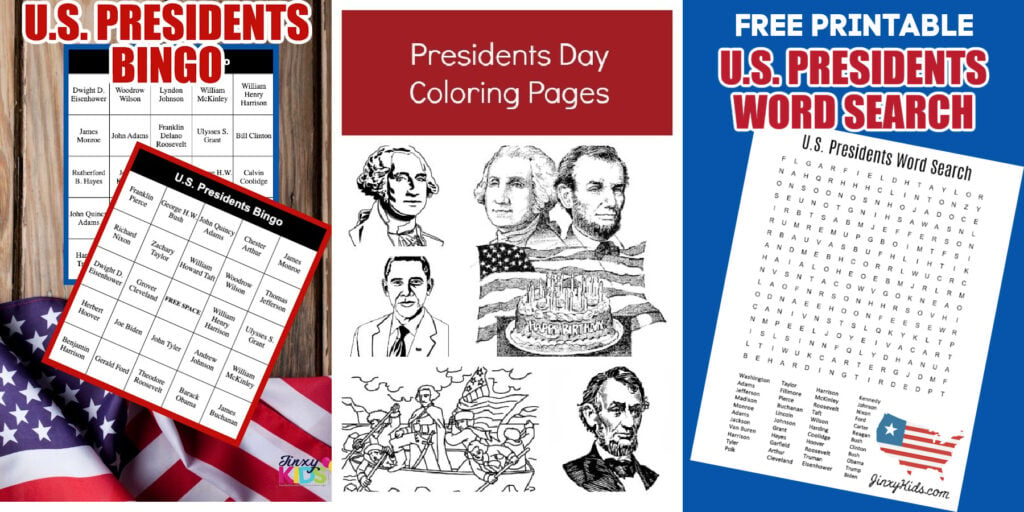 More Fun U.S. Presidents Learning Activities:
For more fun learning about U.S. Presidents, check out:
The Presidents Visual Encyclopedia

Unbelievable Facts About Past and Present U.S Presidents

Smart About the Presidents (Smart About History)

The Everything Kids' Presidents Book: Puzzles, Games and Trivia

Weird But True Know-It-All: U.S. Presidents

Presidents Facts and Fun Activity Book (Dover Children's Activity Books)

Our Country's Presidents: A Complete Encyclopedia of the U.S. Presidency

Presidents' Day

Our Country's Presidents: A Complete Encyclopedia of the U.S. Presidency, 2020 Edition

The New Big Book of U.S. Presidents

Basher History: US Presidents: Oval Office All-Stars

Otto's Tales: Today is Presidents' Day