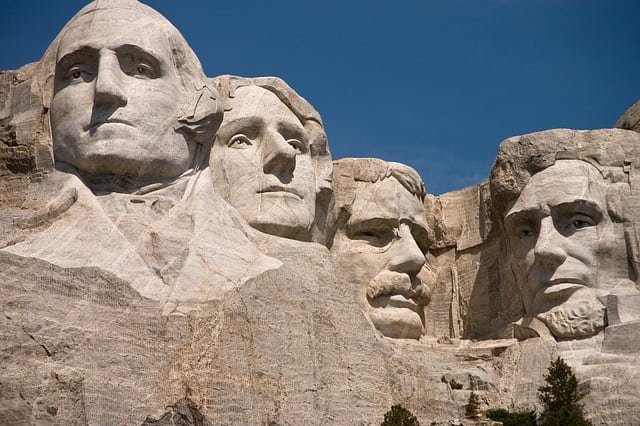 Perfect for President's Day, we have a free Printable US Presidents Word Search! It can be used as part of a classroom U.S. History study unit or incorporated into a celebration for any of the patriotic holidays whether it's Presidents Day, 4th of July, etc.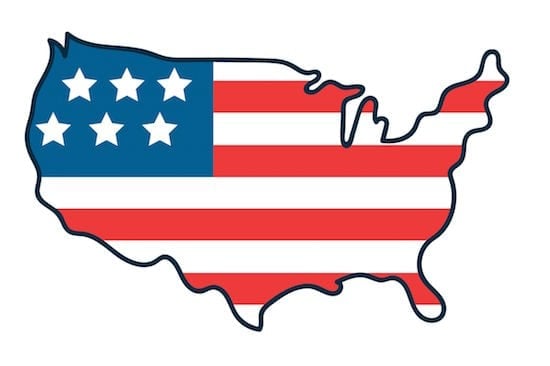 The US Presidents Word Search contains the hidden names of all 44 presidents of the United States. For names that are duplicated for two presidents, i.e. Adams and Roosevelt, they are each hidden in the puzzle twice. For an extra challenge, can you memorize all 44 names?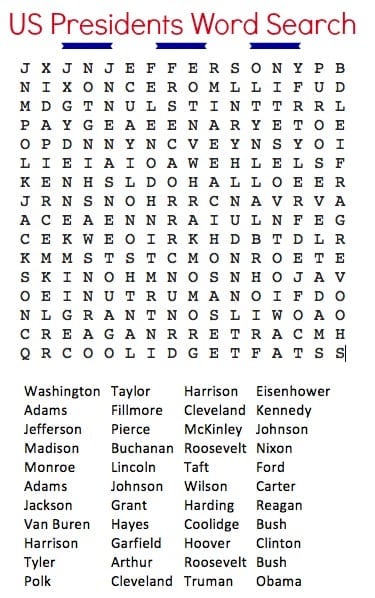 Click below to print a full-size copy or click HERE.