This free printable US Presidents Word Search puzzle features the names of all 46 presidents.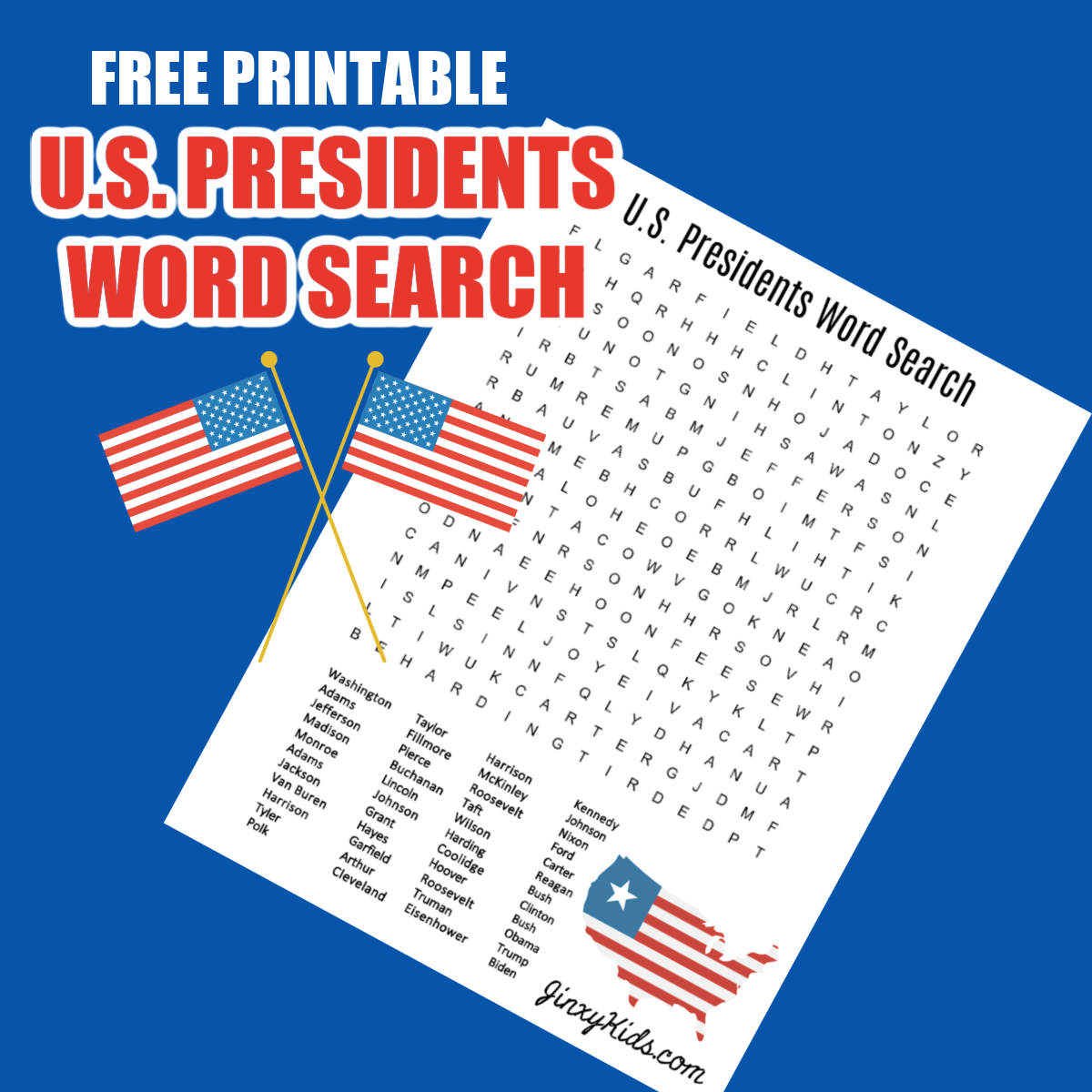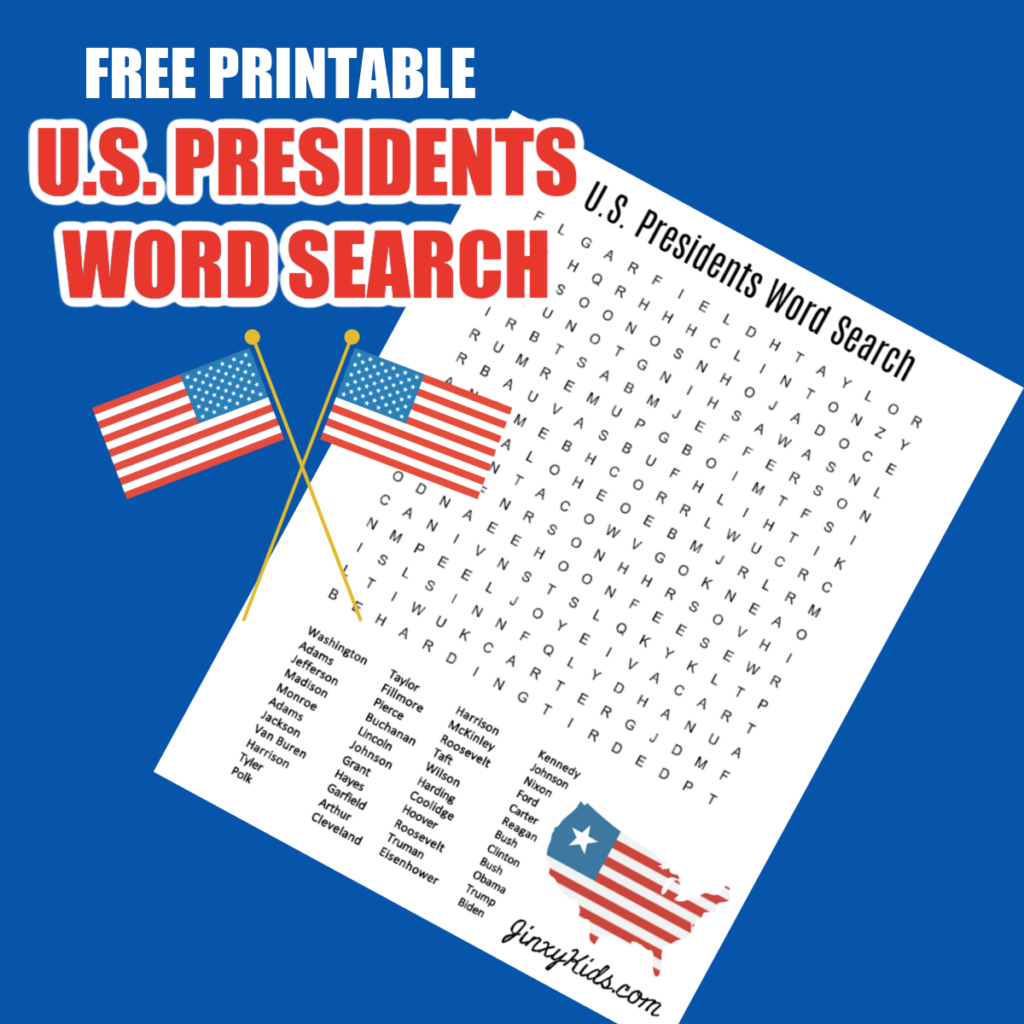 Just in time for President's Day, we have a free Printable US Presidents Word Search! I remember back in 5th grade having to learn the names of all the presidents in order.
I also remember that the reward to learn them was a Marathon candy bar – anyone else remember those or the days when teachers gave candy bars as rewards??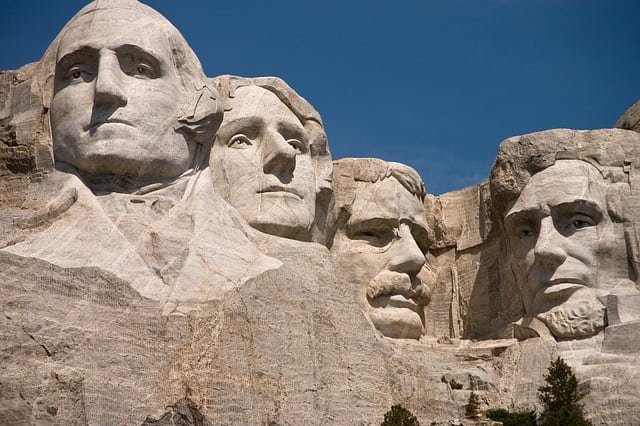 Even though there were a few less names on the list back then, I think it would have been easier with some reinforcement like this presidential puzzle!
The puzzle is a fun way to reinforce recognition of these presidential names.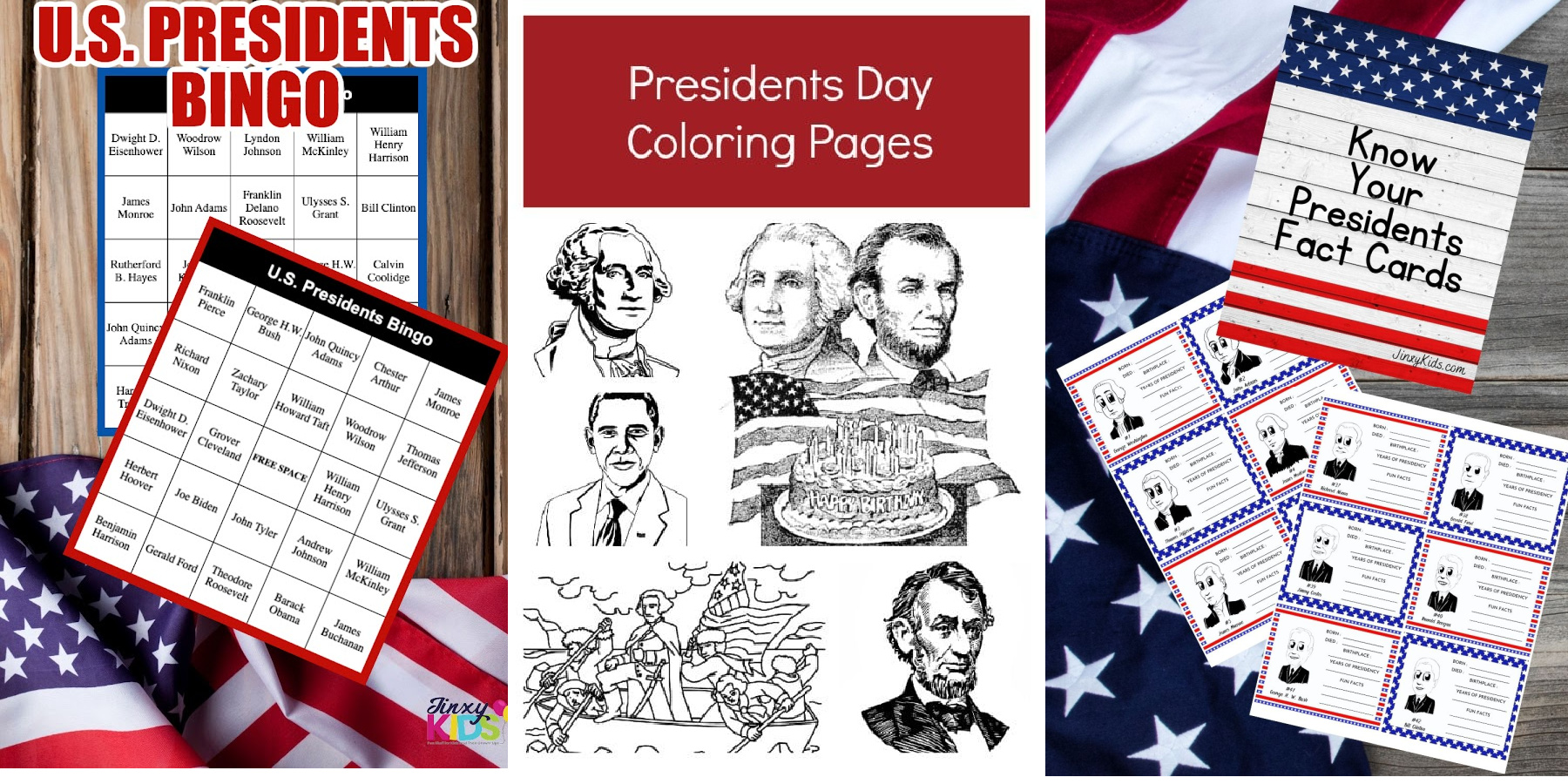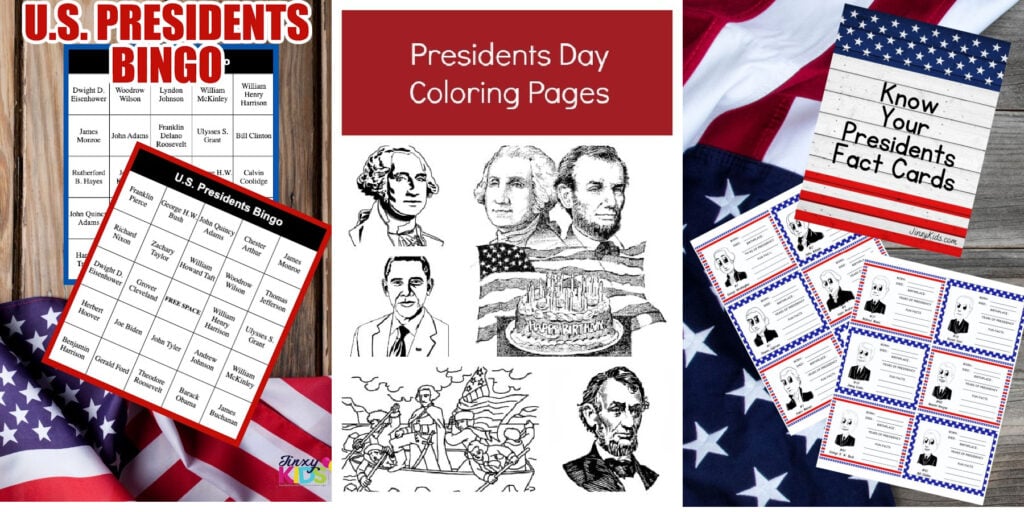 More Fun U.S. Presidents Learning Activities:
Before we get on to the word search, take a moment to look at these other options for more fun learning about U.S. Presidents:
The Presidents Visual Encyclopedia

Unbelievable Facts About Past and Present U.S Presidents

Smart About the Presidents (Smart About History)

The Everything Kids' Presidents Book: Puzzles, Games and Trivia

Weird But True Know-It-All: U.S. Presidents

Presidents Facts and Fun Activity Book (Dover Children's Activity Books)

Our Country's Presidents: A Complete Encyclopedia of the U.S. Presidency

Presidents' Day

Our Country's Presidents: A Complete Encyclopedia of the U.S. Presidency, 2020 Edition

The New Big Book of U.S. Presidents

Basher History: US Presidents: Oval Office All-Stars

Otto's Tales: Today is Presidents' Day

Our fun United States Presidents word search puzzle can be used as part of a classroom U.S. History study unit or incorporated into a celebration for any of the patriotic holidays whether it's Presidents Day, 4th of July, etc.
You're welcome to print out as many copies as you need.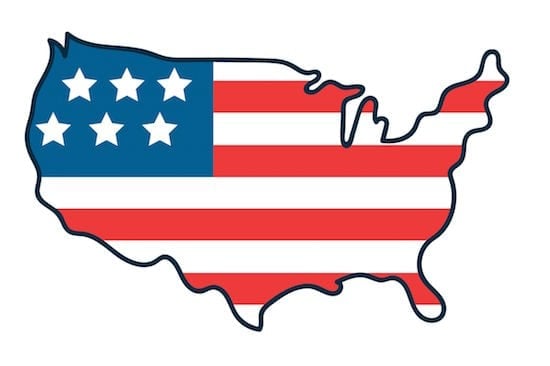 The US Presidents Word Search contains the hidden names of all 46 presidents of the United States. For names that are duplicated for two presidents, i.e. Adams and Roosevelt, those names are each hidden in the puzzle twice.
Although he served two separate presidential terms, Cleveland is only in the puzzle once since it was the same person.
All the words can be found by searching vertically, horizontally or diagonally.
For an extra challenge, can you memorize all 46 names?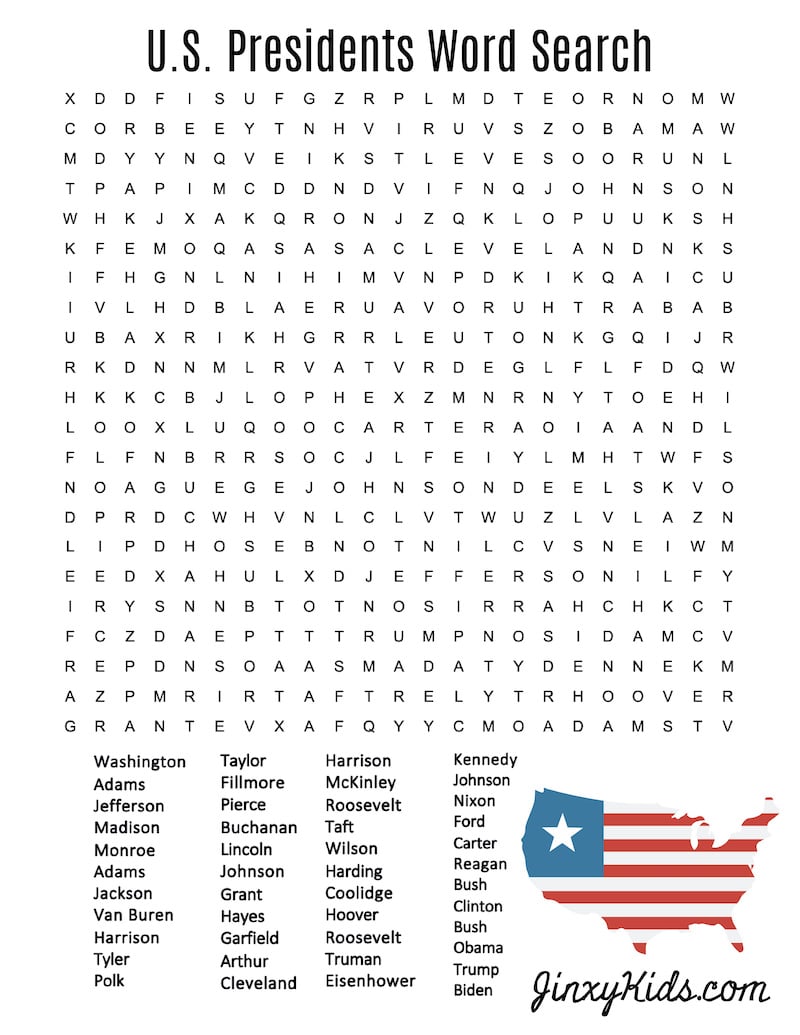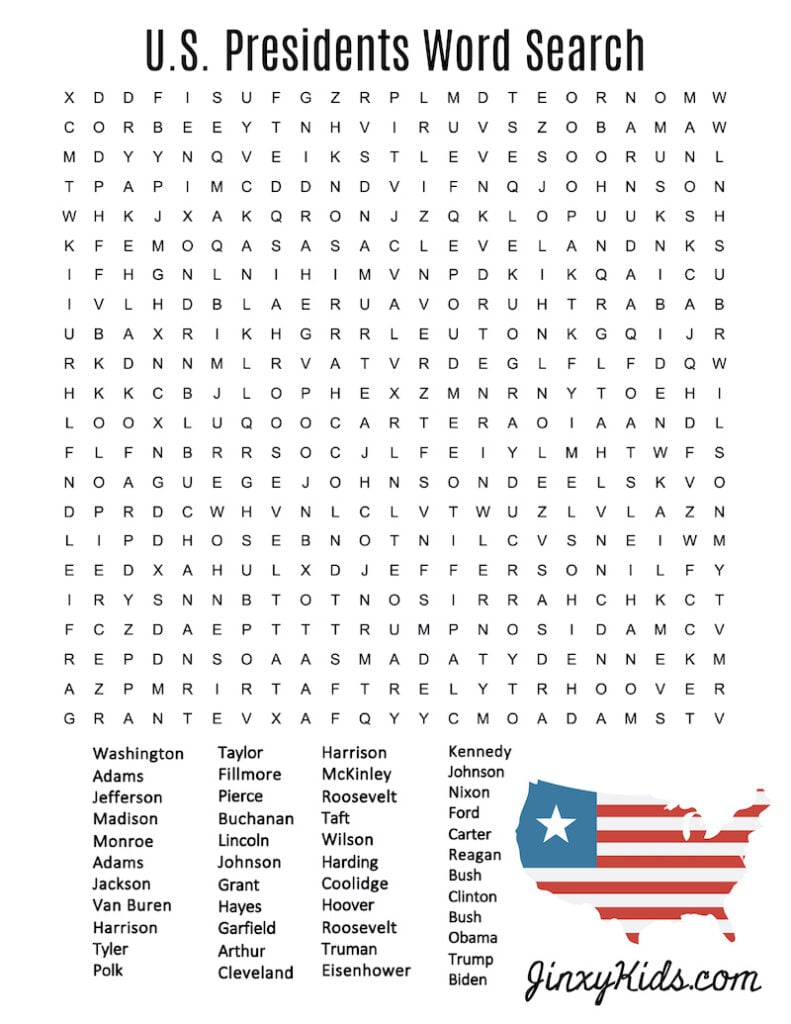 You can print a full-page copy of the puzzle HERE.
You can find a copy of the US Presidents Word Search Answer Key HERE.
PIN THIS: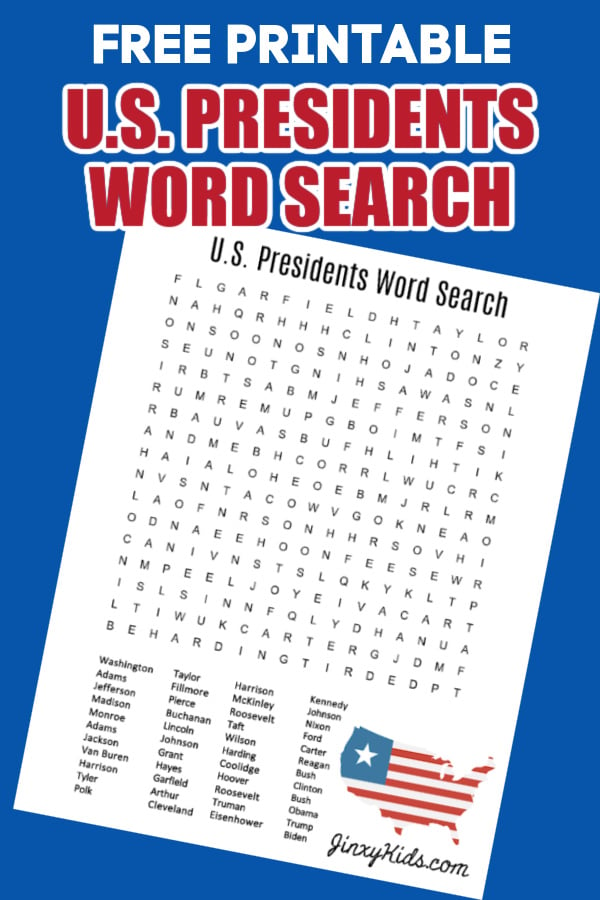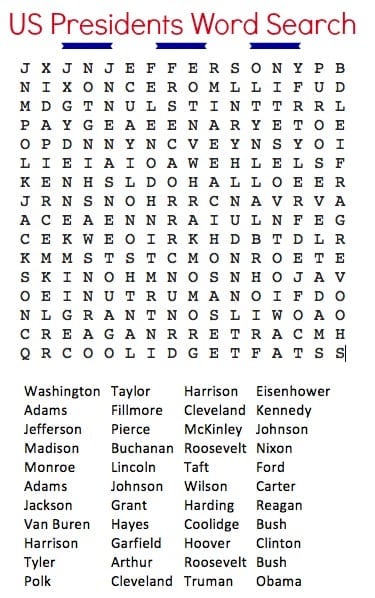 About the Author
Latest Posts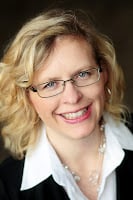 I'm a busy blogger and happy auntie of Little R, who I spend time with several days per week – which ends up being the FAVORITE part of my week! We love to cook together, do crafts, play outside and turn boring errands into fun adventures.