It's getting to be that time of year when the little ones take time to sit down and write a letter to Santa. What do your little ones have on their wish list this year?
Making a letter to Santa is a good way for Santa and his local helpers to know what kids actually want to find under the tree and in their stockings. It's also a good exercise for kids to learn how to prioritize.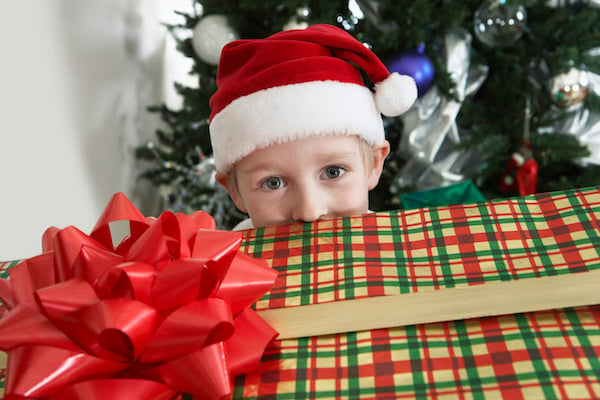 Writing to Santa is also a fun Christmas tradition to do with your kids every year. Plus if Santa happens to keep all these letters written year after year they become a precious keepsake to look back to see how kids grow and change every year. (They can be kind of funny too!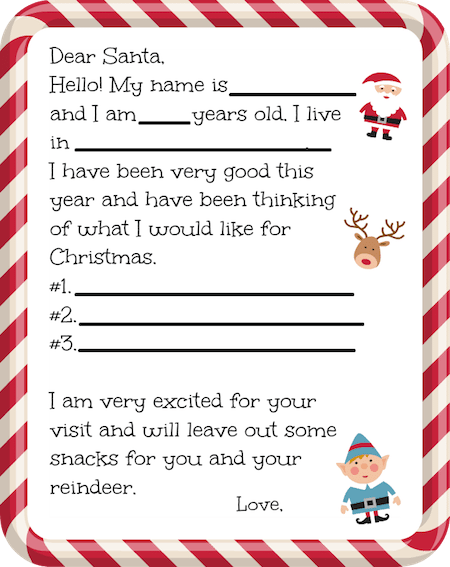 To turn writing the Santa letters into a fun and colorful holiday project we have this Free Printable Santa Letter that makes it easy for little ones to fill in the blanks and send it off to the North Pole.
During your letter writing session, you might want to plan some fun Christmas-themed treats. You can either serve these or make them with your kids for some more holiday fun: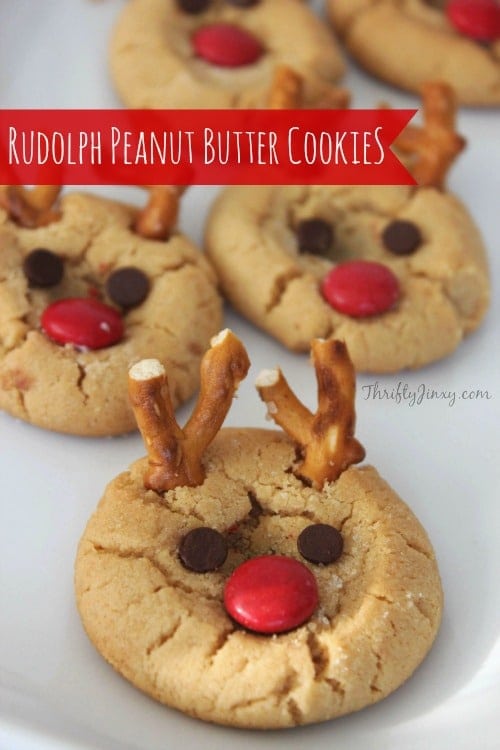 Rudolph Peanut Butter Cookies – Not only are these cookies cute (and delicious), but they're also fun for kids to help make. It can be their job to add the M&M nose, chocolate chip eyes and pretzel antlers.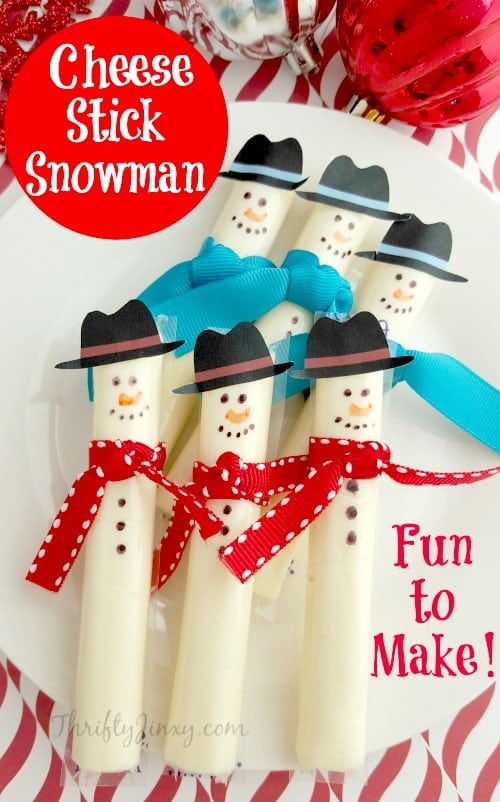 Cheese Stick Snowmen – For a non-sweet Christmas treat, you can turn an ordinary cheese stick into a snowman! This is another one that is fun for the kids to make.
Since your kids will be promising Santa a snack too, what do you plan to leave out for him?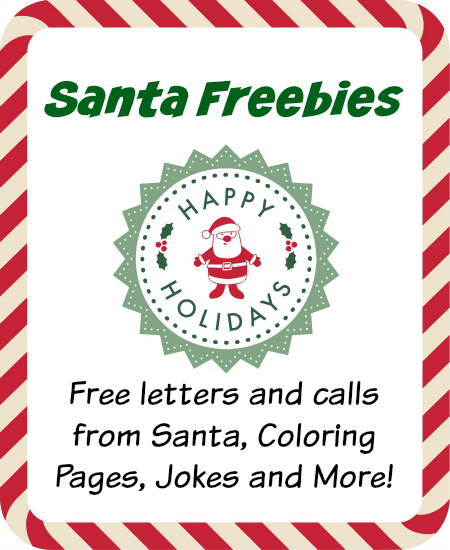 For more St. Nick inspired fun, check out this list of fun Santa Freebies! There are calls, letters and even a video message from Santa available. There are also fun printable things like coloring pages and gift tags.