I hope you haven't carved your jack o' lanterns yet because if you have a little Dinotrux fan in your house they will want to use these Dinotrux Pumpkin Stencils to carve their own Ty or Dozer pumpkin or else make a mini pumpkin featuring Revvit's tools!
Start out by downloading the Dinotrux Pumpkin Stencils HERE. Then follow the simple instructions below.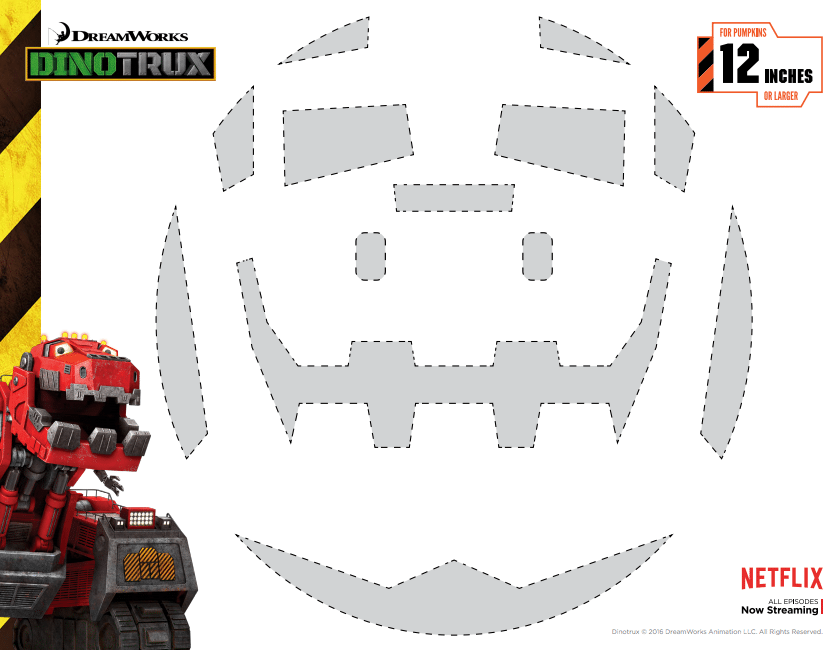 Dinotrux Pumpkin Stencils Carving Instructions:
Cut a hole in the bottom of your pumpkin (or better yet, on the back). By keeping the stem area intact, your pumpkin will last longer.
Scoop out the flesh and seeds with a spoon or fleshing tool.
Securely tape your design to the pumpkin and trace it by poking holes along the dotted lines with a needle tool.
Remove the template and use your carving tool to cut along the pattern you created with the needle tool. Note: You will be cutting out and removing only the gray areas of the template.
Place a battery operated LED in your pumpkin to light it up!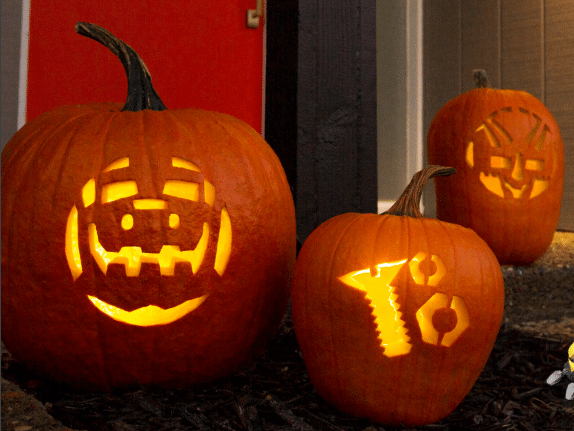 TY Rux Deluxe Dinotrux Costume
Dinotrux Little Boys' Short Sleeve T-Shirt Shirt
Revvit Deluxe Dinotrux Costume,
Dinotrux Little Boys' Short Sleeve T-Shirt Shirt
Dinotrux Playpack
Dinotrux Shirt Toddler Boys Long Sleeve Tee
&