If your kids are fans of Dinotrux, or you're and aunt, uncle or grandparent looking for a gift for a Dinotrux fan, you'll want to check out this awesome roundup of Dinotrux toys any kid will love!
The Dinotrux series on Netflix is set in a world of giant creatures that are half dinosaur, half truck and all awesome. While we love watching the show, we also love that it can inspire lots of creative play with the help of toys based on the Dinotrux characters.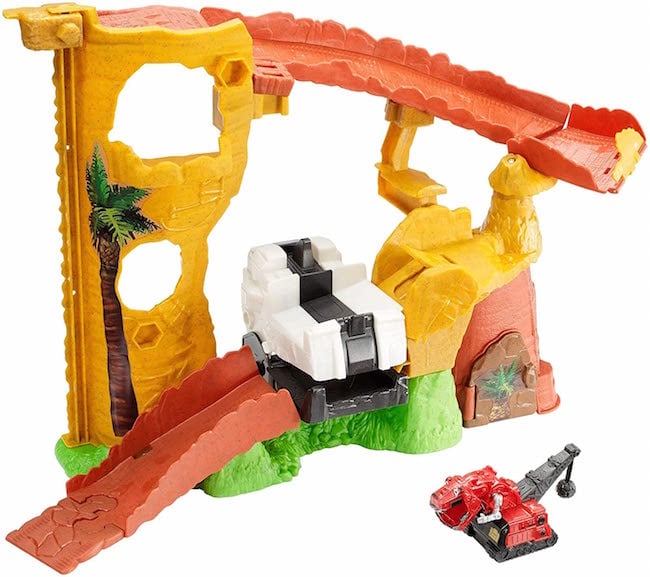 Whether your kids are fans of Ty, Revvit, Skya, Dozer, or any of the gang, they can play with character toys to act out the episodes they have already watched or to dream up brand new adventures for their friends. We also like the playsets like the Dinotrux Rock Slide Revenge Playset, which gives kids not only Dinotrux to play with, but also pieces from their world so they can play with them in their environment.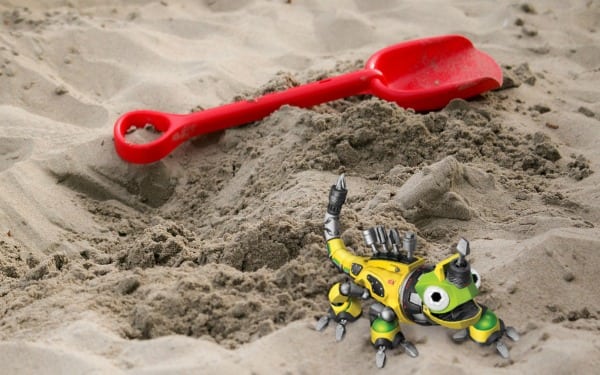 But, even without a playset, kids can create their own Dinotrux world. The backyard is a great place to start, but you can also use a sandbox, or even a cardboard box filled with foam rocks that you can buy pre-made or make your own from styrofoam chunks.
Let's take a look at some super fun Dinotrux Toys!
Dinotrux Toys:

Dinotrux Diecast Tyrux Vehicle

Dinotrux Outdoor Ton-Ton Vehicle

Dinotrux Die-Cast Armored TY Vehicle

Dinotrux Sounds and Phrases, Dozer

Dinotrux Bundle – Ty Rux, Garby, Ton-Ton, Skya, Revvit & Ace Die-Cast Vehicles

Dinotrux Sounds and Phrases, Garby

Dinotrux Diecast Dragonflopter Vehicle

Dinotrux Die-Cast Poundersaurus Vehicle

DreamWorks Dinotrux Arctic Adventure Pack

Dinotrux Skyas Tall Tail Slide Vehicles

Dinotrux Die-Cast Hydrodon Vehicle

Dinotrux Gluphosaurs Die-Cast Vehicle

Dinotrux D-Strux Volcano Liar Vehicle

Dinotrux Rock & Load Skate Park Playset

Mega Construx Dinotrux Ton-Ton & Ace Building Set

Dinotrux Mechazoic Era 6-Pack Bundle

Dinotrux Smash & Slide Construction Site Playset

Dinotrux Reptool Rollers Otto Vehicle