Do you have a favorite Dr. Seuss book? There are SO many to choose from, but one favorite is The Lorax! In this classic story, Dr. Seuss speaks through the vibrant character of the Lorax to warn against mindless progress and the danger it poses to the earth's natural beauty.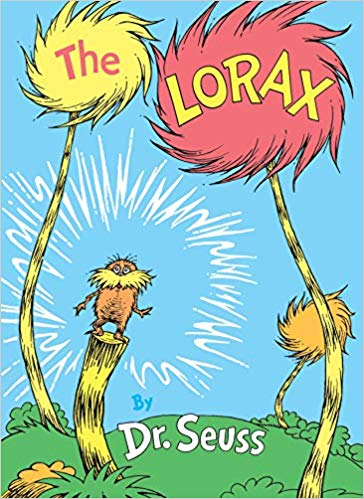 Whether you're getting ready to celebrate Dr. Seuss' birthday or just doing a learning unit on THE LORAX we have a fun Lorax Truffula Tree Seed Craft.
Using a few simple supplies you can put together these cute truffala trees. Print out our Lorax quotes and attach to the trees along with a packet of seeds to make a special gift.
These make a special gift for Earth Day, Dr. Seuss' birthday, Mother's Day, Valentine's Day or "just because"!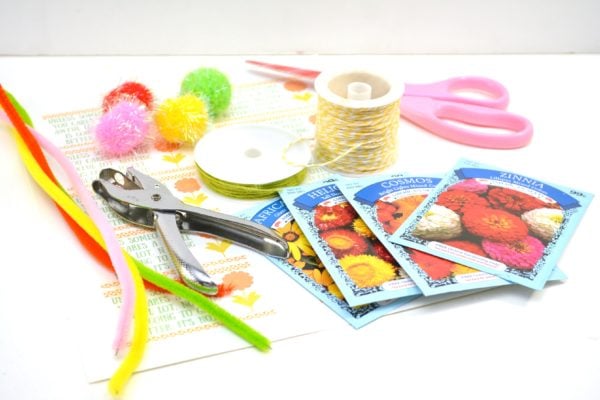 Let's get started with making our craft! To start, you'll need to print out our Lorax Quote Printable and gather a few simple supplies:
Sparkle Balls Glitter Pom Poms
Creativity Street Chenille Stems/Pipe Cleaners
Sustainable Seed 10 Variety Culinary Herb Seed Collection
Mini Hot Melt Glue Gun with 25pcs Glue Sticks
Lorax Truffula Tree Seed Craft

Supplies:
Glittery colored craft pom poms
Pipe cleaners
Scissors
Seed packets
Ribbon or twine
Hole punch
Hot glue gun
Lorax Quote Printable
Directions: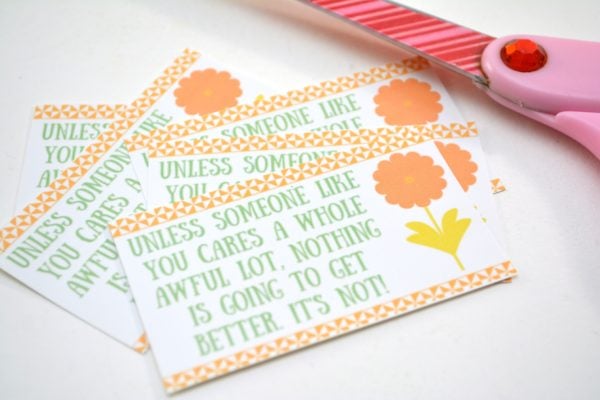 Step 1: Cut out the Lorax quote cards from the printable.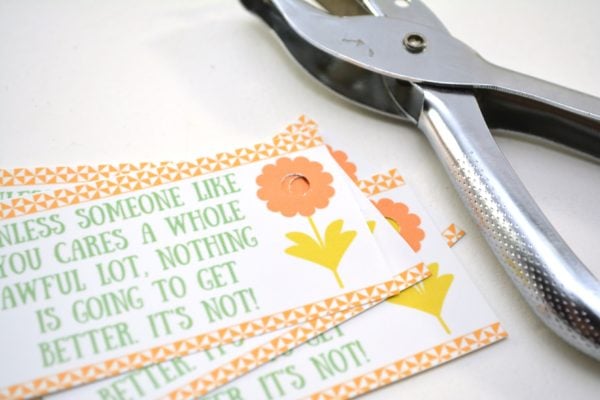 Step 2: Punch a hole in the corner of each card.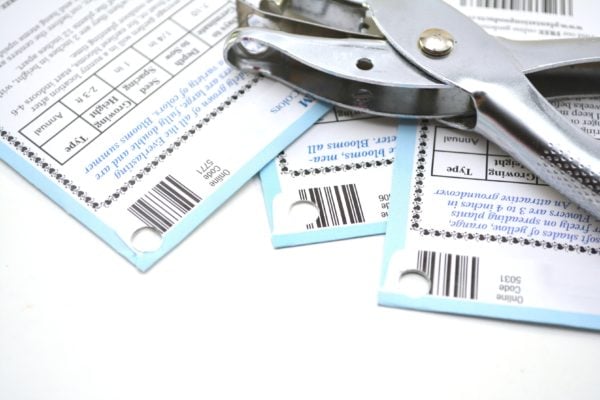 Step 3: Punch a hole in the upper corner of each seed packet. Be sure to do it where the package is sealed at the top so that the seeds will not leak out!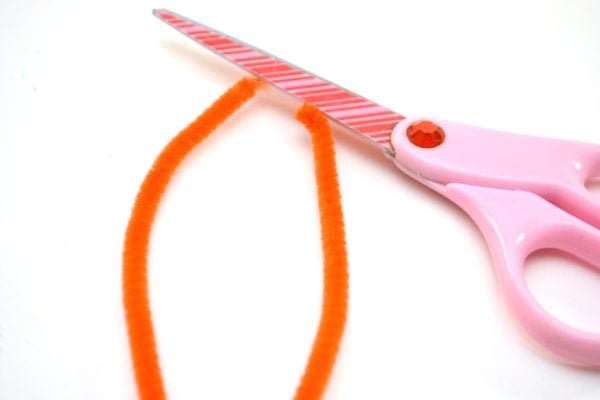 Step 4: Cut a pipe cleaner in half.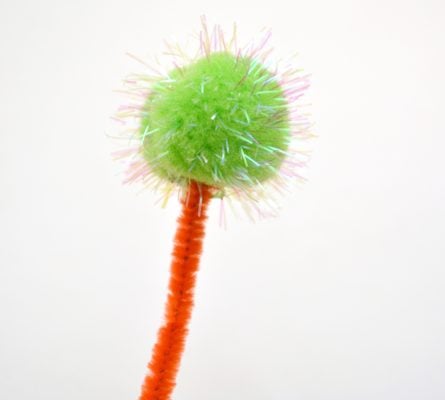 Step 5: Use a hot glue gun to attach a glittery craft pom pom to the top of a piece of pipe cleaner.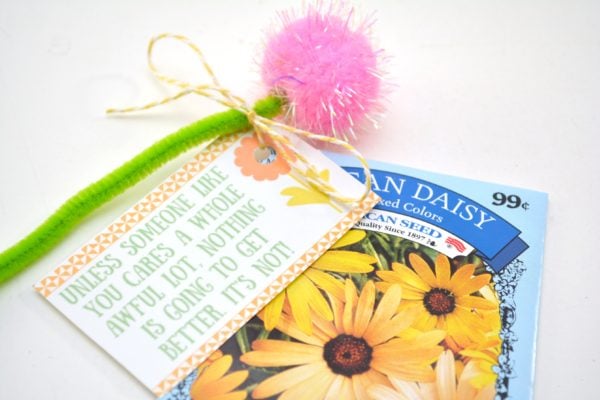 Step 6: Thread a piece of ribbon or string through a seed packet and then through one of the Lorax quote cards. Tie the ribbon or string into a bow around one of the pipe cleaner truffula trees.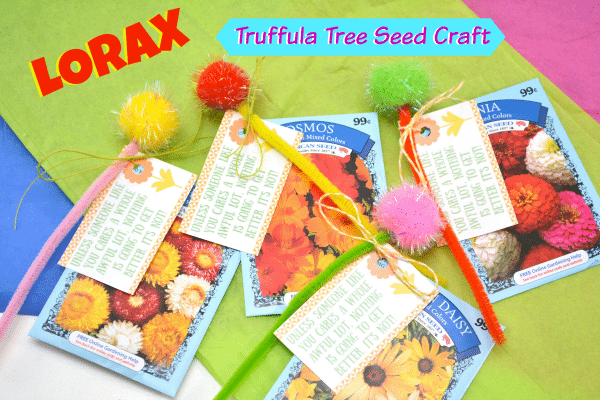 For more Dr. Seuss Lorax fun, make this Handprint Lorax Craft with Microwave Salt Dough!