One of the most fun way to make our favorite books and movies come alive at home is to create crafts and recipes that replicate things the characters themselves do, play, eat and drink. In The BFG, Sophie befriends the big, friendly giant, and learns of his favorite drink, Frobscottle. You can create your own green and fizzy drink with this fun The BFG Frobscottle recipe that highlights each of the noted flavors.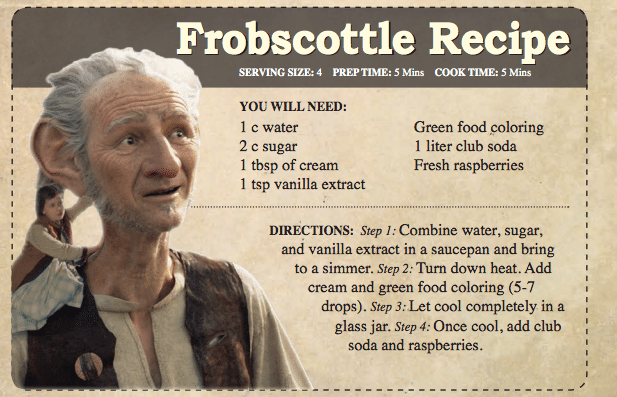 The BFG Frobscottle Recipe
Ingredients:
1 c water
2 c sugar
1 tbsp of cream
1 tsp vanilla extract
Green food coloring
1 liter club soda
Fresh raspberries
Directions:
Combine water, sugar, and vanilla extract in a saucepan and bring to a simmer.
Turn down heat. Add cream and green food coloring (5-7 drops).
Let cool completely in a glass jar.
Once cool, add club soda and raspberries.
Print a copy of The BFG Frobscottle recipe HERE.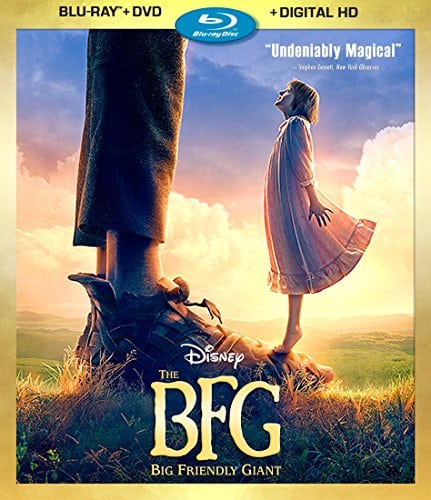 This BFG Frobscottle recipe will be just perfect for watching Disney's The BFG when it comes to Blu-ray, Digital HD and Disney Movies Anywhere on November 29th!