Nat Geo Kids Weird But True! books make amazing birthday presents. Read more about the latest books in this fun series plus enter for a chance to win our reader giveaway!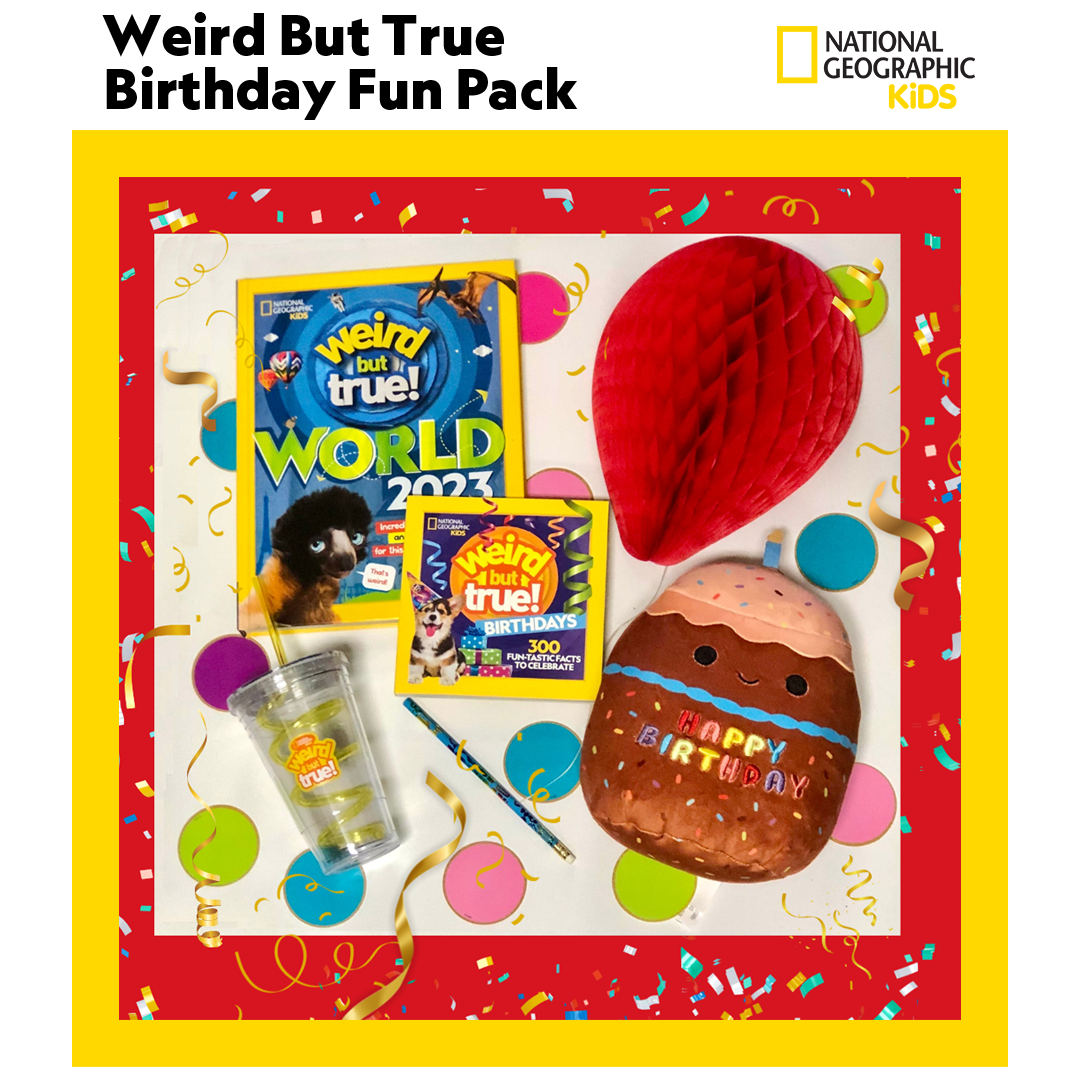 Books allow us to expand our knowledge and lead us on an adventure. Through pictures and words, we can escape to the farthest corners of the Earth or the deepest parts of our imagination.
Giving a book as a present provides a gift that keeps on giving. Let your reader start their adventure with a National Geographic Kids Weird But True book!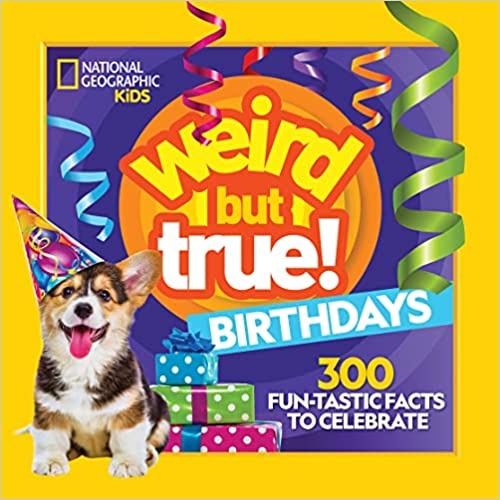 Weird But True! Birthdays (Paperback, $8.99, ages 8-12) This fun-filled fact book takes the cake! Did you know that on each birthday, you are 31,536,000 seconds older than you were on your last birthday? Or that the winner at the world birthday-cake-eating championship ate 14.5 pounds of cake in just under eight minutes? How about that you likely share your birthday with about 20.8 million other people around the globe?
Unwrap 300 wacky facts and pictures showcasing the hilarious history, crazy coincidences, awesome astrological beliefs, and surprising statistics behind birthdays. You'll be blown away by the world's craziest cakes, most elaborate decorations, and most grandiose gifts to ever commemorate a year in the life.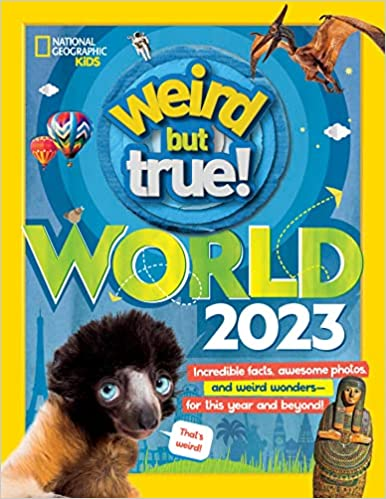 Weird But True World 2023 (Hardcover, $24.99, ages 8-12) A 10 out 10 for gift giving! Discover Earth's strangest animals, natural formations, festivals, ancient wonders, news, and more in this newest addition to the wildly popular Weird But True! family―an annual compendium of everything Weird But True! fans love … and then some.
Readers will journey across the seven continents, dive into the ocean, and even blast off into space to discover a whole wide world of weird. From the troll doll bug of Suriname to the Bog Snorkeling Championships in Wales to a technicolor village in Indonesia, Weird But True! World offers an unparalleled, adventure-filled exploration of our world's amazing uniqueness.
Reader Giveaway: One lucky Jinxy Kids reader will win a Weird But True Birthday Fun Pack. This pack includes both Weird But True books mentioned above, a birthday cupcake plush (super squishy), cake scented pencil (smells wonderful), 16 ounce tumbler with crazy straw, honeycomb decoration, multi-use confetti, and a recipe for homemade party pops. Plus, it all comes packaged in a decorated box!
To enter, just complete the entry form below by 11:59 pm ET on 2/21/23. Good luck!
Nat Geo Kids Books Weird But True Birthday Fun Pack Giveaway

About the Author
Latest Posts

Kim has worked in the field of Education prior to staying home to spend more time with her three children. She enjoys hunting for deals, especially on everyday items and family outings.
Kim has grown up and continues to live in Central Minnesota. She enjoys being active outdoors, gardening, attending sporting events, and spending time with her family.