Fill upcoming lazy summer days with some new reads! This Summer Kids Book Roundup features new and upcoming releases to add to your shelves.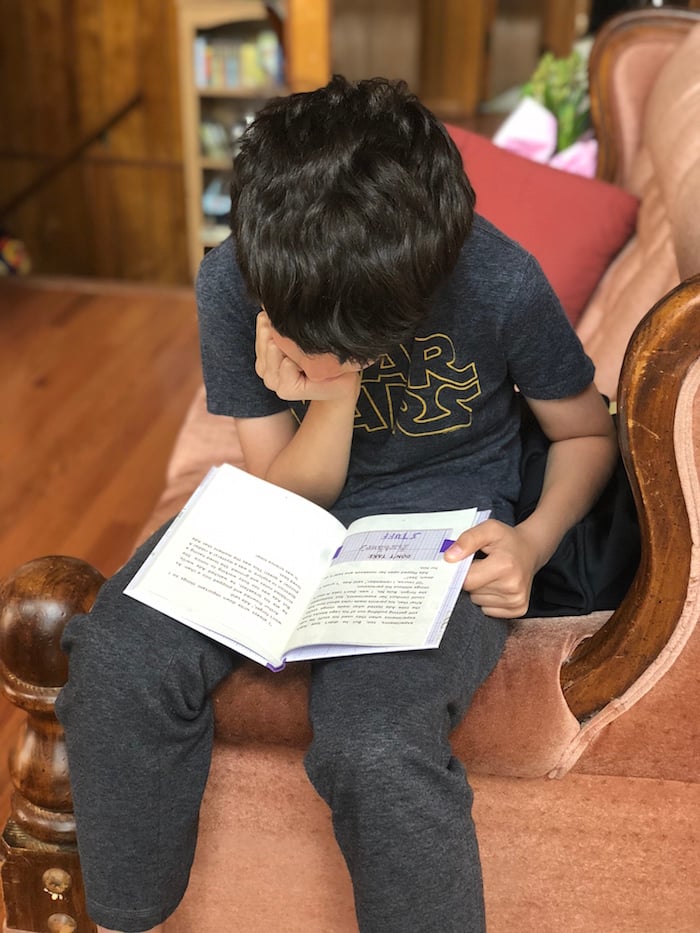 It's almost that time of year for summer. It seems like it may take awhile to warm up this year, but there will be a time when the days are sooooooo long and lazy, and sometimes it's just plain too hot to go outside.
We're planning a lot of adventures for this summer, but my kids will make sure to have plenty of reading time too.
Add to your kids' or grandkids' home library with these new Summer Kids Books. This roundup has everything from an accordion-style book of a rainbow train (my 2-year-old loved this one) to an upcoming Halloween book to an Ivy + Bean book set, to being outside, to learning more about gardening, and more. Enjoy!
For Kids Ages 0 – 3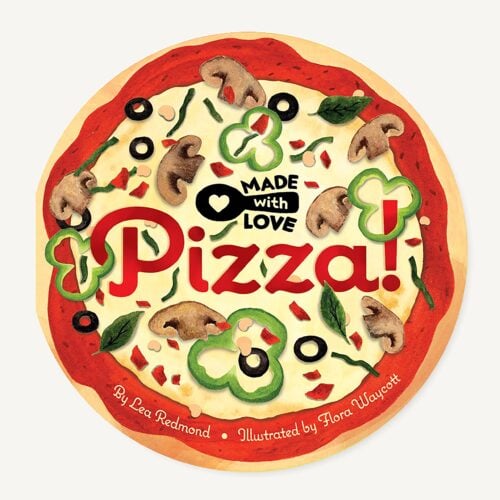 Made with Love: Pizza! by Lea Redmond, illustrated by Flora Waycott
Let's make a pizza! Can you guess each ingredient as it's added? Soon the pizza will be ready to eat—overflowing with tasty toppings and piping hot, fresh out of the oven! Artfully drizzled with Lea Redmond's fun-loving guessing game and topped with mouthwatering illustrations from Flora Waycott, this pizza-shaped board book is stacked with treats for hungry young readers.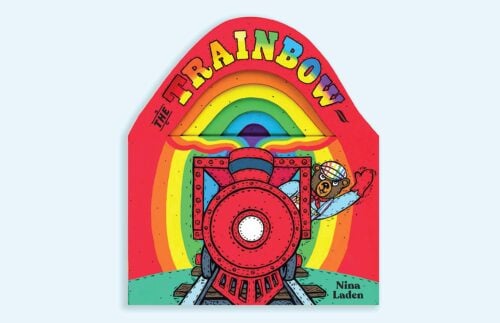 The Trainbow by Nina Laden
Look what is coming down the track. It's the Trainbow! Readers fold out this accordion-shaped book to reveal the most colorful train you've ever seen, making Trainbow perfect for story time and playtime. All aboard! Nina Laden also wrote the bestselling classic board book Peek-a-Who?, selected by Scholastic Magazine as one of the top 100 titles of all time.
For Kids Ages 0 – 4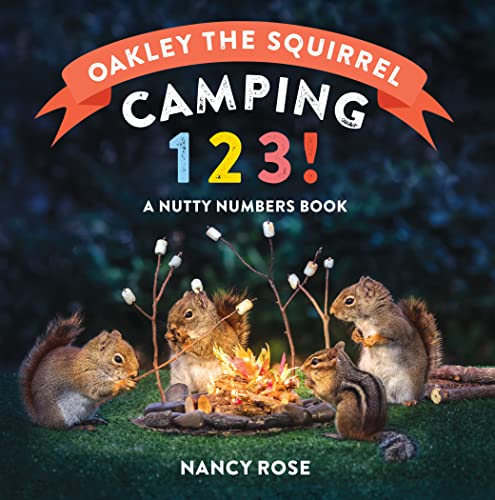 Oakley the Squirrel: Camping 1 2 3!: A Nutty Numbers Book by Nancy Rose
This book is available May 9, 2023. Oakley the Squirrel helps readers learn to count as he experiences the fun of a camping trip. Every page features photos of real squirrels! Photographer Nancy Rose lures squirrels into her photo frame using strategically placed peanuts, so they appear in squirrel-sized sets that replicate human life, complete with tents, s'mores, campfires, and more. This sturdy board book offers realistic pictures and an opportunity to practice numbers with an entertaining outdoor storyline!
For Kids Ages 2 – 4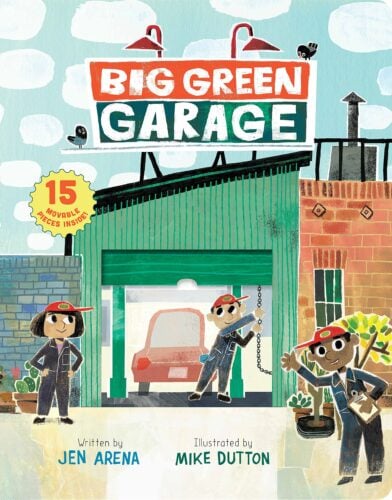 Big Green Garage by Jen Arena, illustrated by Mike Dutton
Lift flaps, pull tabs, and turn wheels to fix vehicles in the Big Green Garage! With ten spreads of durable levers and gears, readers will tow a car, check the tires, fix the muffler, and more, side by side with the talented mechanics of the Big Green Garage. In the Big Green Garage, even cars have fun! With rollicking, rhyming text, and 15 push-and-pull tabs throughout, young readers will delight in this satisfying and interactive read-aloud.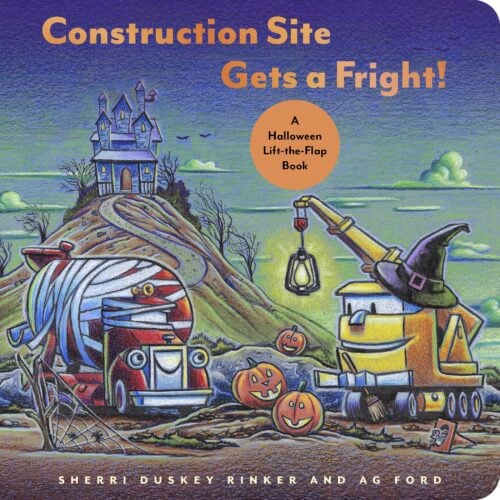 Construction Site Gets a Fright!: A Halloween Lift-the-Flap Book by Sherri Duskey Rinker, illustrated by AG Ford
On a dark and windy Halloween night, the trucks are ready for bedtime. But with tricks and treats on their minds, the familiar construction site starts to seem a little eerie! Lift the flaps to turn spooky scares into silly surprises, as the trucks find out that they are all safe and sound—and learn that laughing with friends is the best way to turn fright into fun!
For Kids Ages 3 – 5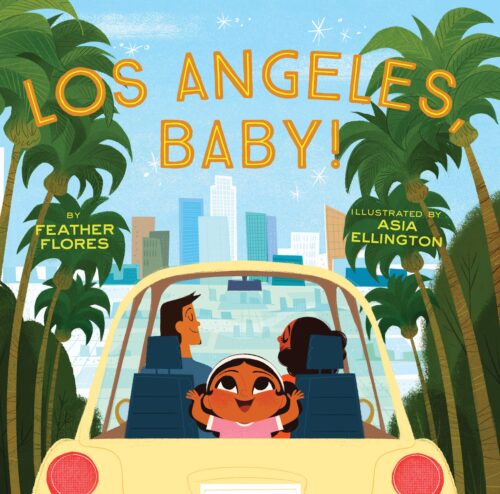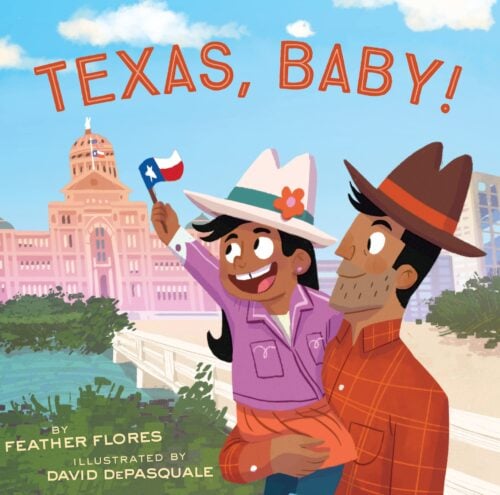 Los Angeles, Baby! and Texas, Baby! by Feather Flores, illustrated by Asia Ellington and David DePasquale
From the Hollywood Bowl to Santa Monica Pier, there's something for everyone in the bright and bustling city of Los Angeles! With stops at the Griffith Observatory, the Hollywood Walk of Fame, Olvera Street, and more, this rhyming read-aloud is just right for young readers—and their parents!—who are eager for adventure. Get ready to experience a truly memorable day in LA!
This spirited exploration of Texas takes little adventurers on a journey through the bustling Fort Worth Stockyards, across bluebonnet-covered hills, along the San Antonio River Walk, and more! From the joyful rhythms of historic dance halls to the wide-open skies of Big Bend, this journey through the Lone Star State is sure to impress. Get ready for one unforgettable road trip—because Texas, here we come!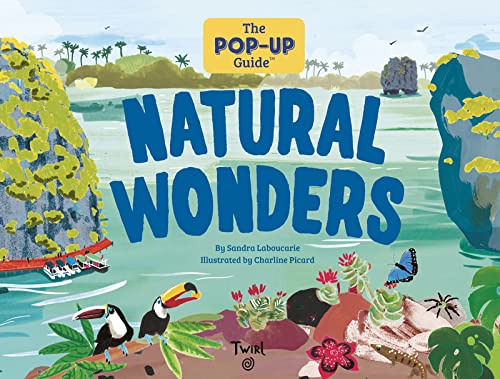 The Pop-Up Guide: Natural Wonders by Sandra Laboucarie, illustrated by Charline Picard
Travel around the world with these multilayered 3-D scenes that leap off the eye-opening pages of this Pop-Up Guide™. Children can find out more about them and other marvels in this unique look at the world's natural wonders!
For Kids Ages 4 – 8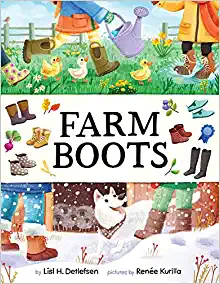 Farm Boots by Lisl H. Detlefsen, art by Renée Kurilla
Farm Boots is a celebration of the simple pleasures of life on a farm and the special bond between a grandparent and grandchild. This illustrated book tells the story of a little girl and her grandfather working together on the farm, caring for the animals, planting crops, and tending to the land. With bright, colorful pictures, follow along throughout the year with the changing seasons. This newly released book creates great discussion points for learning about seasons and the calendar. There is even a glossary at the end of the book describing the different type of boots and when they are useful.
For Kids Ages 5 – 8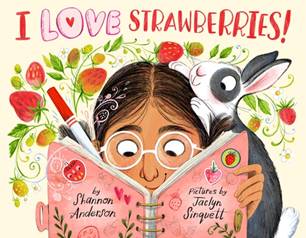 I Love Strawberries by Shannon Anderson, pictures by Jaclyn Sinquett
Follow along with the main character, Jolie, as she shares her mission to grown her own strawberries through scrapbook-style journal entries. Readers will learn how Jolie convinces the "old people" (aka her parents) to let her grow her own strawberries. Growing strawberries is a lot of work and responsibility, but Jolie is ready with the help of her faithful rabbit Munchy! Together they find out just how delicious, rewarding, and sometimes complicated it can be to grow your own food. This book is full of bright and colorful pictures. It is a great book to use to as an extension activity with your own garden planting or berry picking activities. Connect this book to your summer time experiences to deepen the understanding of how we get the food we eat!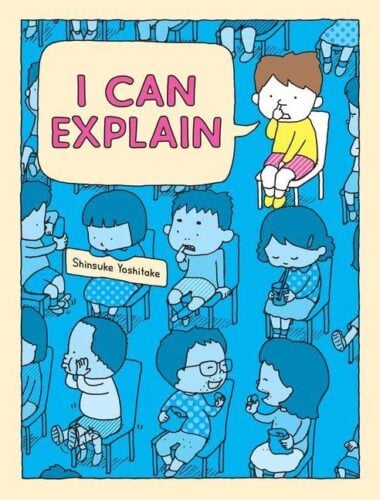 I Can Explain by Shinsuke Yoshitake
Nose picking? Nail biting? Wiping dirty hands on clothes? Before you call them "bad manners," consider the compelling reasons that may be behind these behaviors. For instance, jumping on the bed is great practice for when the road becomes a trampoline! This hilarious picture book unpacks the reasons behind a variety of relatable behaviors. Clever and creative, it will inspire children and parents alike to expand their powers of reason and view their own habits in a new, humorous, and—most importantly—forgiving light.
For Kids Ages 6 – 9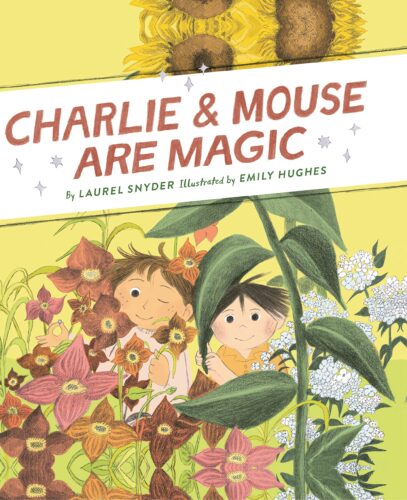 Charlie & Mouse Are Magic: Book 6 by Laurel Snyder, illustrated by Emily Hughes
Every day is magic with Charlie and Mouse! In this latest continuation of the Charlie & Mouse early chapter book series, the two brothers are mixing up a magical potion—with sweet and surprising results. In Charlie & Mouse Are Magic the brothers also dance in the rain, bring some animals to dinner, and make wishes come true!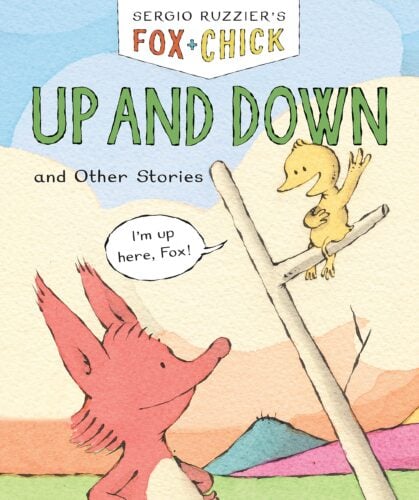 Fox & Chick: Up and Down: and Other Stories by Sergio Ruzzier
In the tradition of Frog and Toad, this critically acclaimed early reader series features Fox and Chick—two unlikely friends who, despite their differences, always manage to find a way to get along. In this fourth book in the series, Fox and Chick climb a tree, build a bookcase, and catch snowflakes!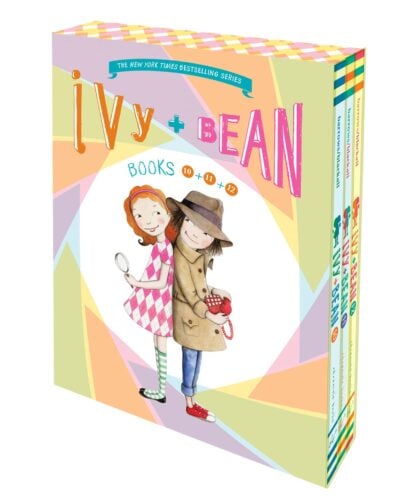 Ivy & Bean Boxed Set: Books 10-12 by Annie Barrows, illustrated by Sophie Blackall
Meet Ivy and Bean, two friends who never meant to like each other: Ivy and Bean are very different. Bean is loud and wild and goofy. She loves to be involved in games and poke her nose in other people's business. Ivy is quiet and full of ideas. She spends most of her time learning how to be a witch. Each girl thinks the other one is weird. Each girl thinks she could never be friends with the other. But sometimes opposites can become the best of friends because they're opposites!
For Kids Ages 8 – 12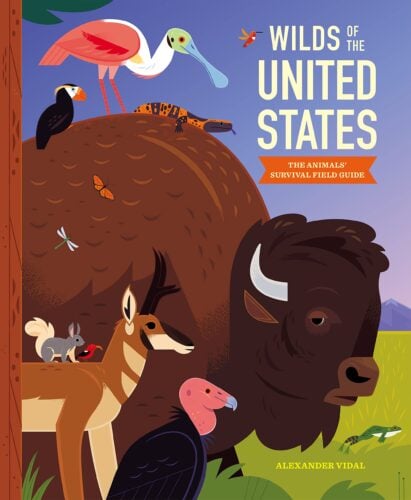 Wilds of the United States: The Animals' Survival Field Guide by Alexander Vidal
Put on your best pair of hiking boots, grab a sturdy walking stick, and explore the wild places of the United States with this stunning guidebook! Soak up new and shocking facts about this unexpected world of ours; pore over captivating, detail-rich illustrations; and discover surprising new creatures (some may be closer than you think!) every time you open the book.
For Kids Ages 12+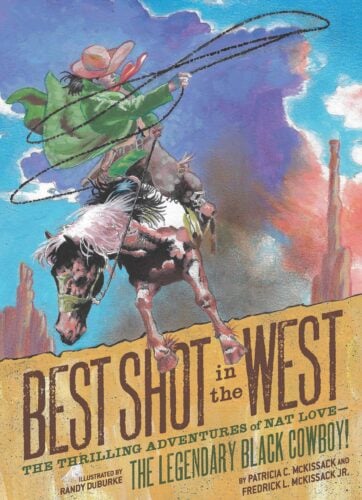 Best Shot in the West: The Thrilling Adventures of Nat Love―the Legendary Black Cowboy! by Patricia C. McKissack and Frederick L. McKissack Jr., illustrated by Randy DuBurke
This thrilling biography of an unforgettable man is told in compelling graphic novel form. Born into slavery in 1854, Nat Love, also known as Deadwood Dick, grew up to become the most famous African-American cowboy in the Old West. A contemporary and acquaintance of Bat Masterson and Billy the Kid, Nat was widely known as an expert roper and driver, a crack shot, and a real Wild West character.
About the Author
Latest Posts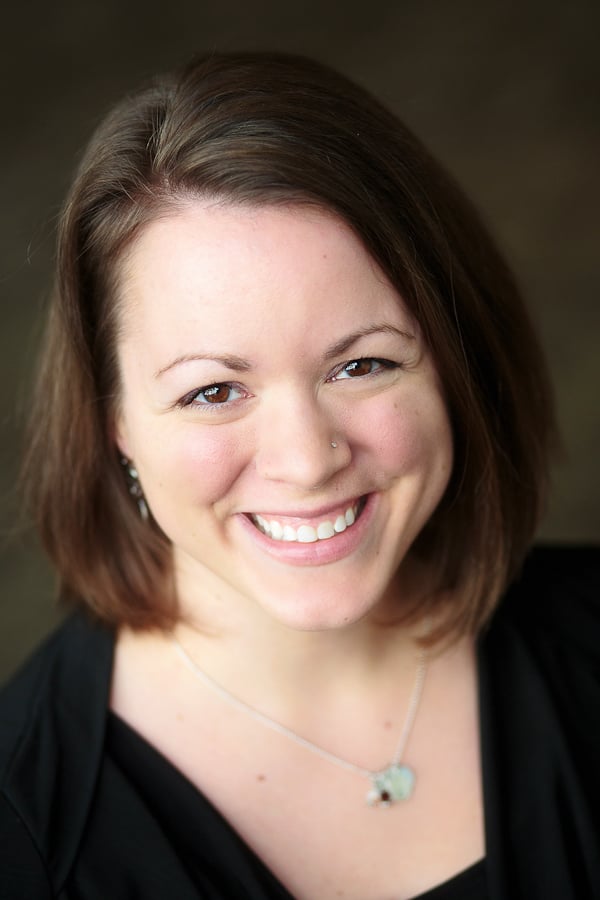 Laura is a former high school English teacher turned avid deal shopper following the birth of her first child. Now she's a work-from-home mom of six which keeps her plenty busy! On the off chance she gets some free time you'll find her with her nose in a book, spending time with family and friends, or enjoying a hot cup of coffee.