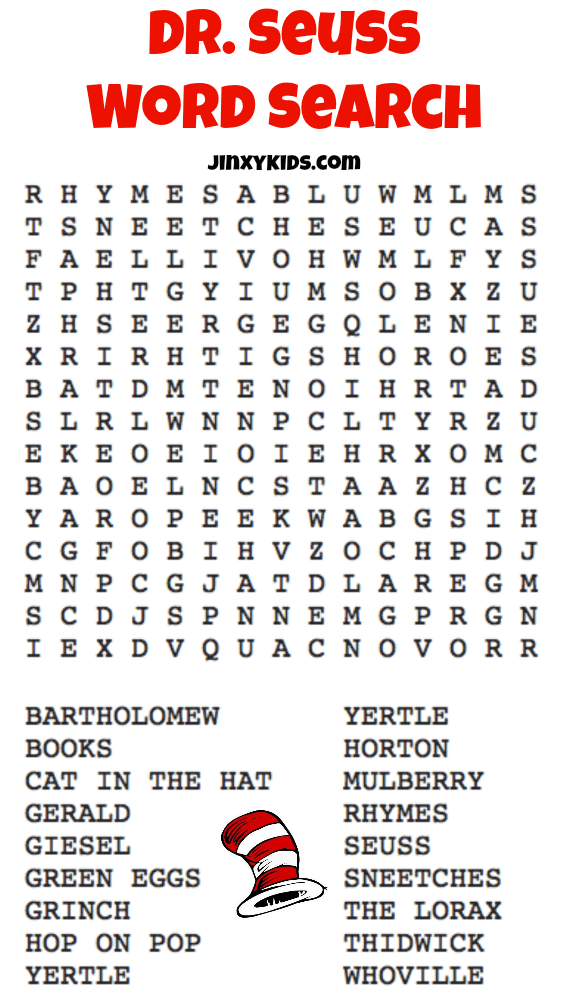 Printable Dr. Seuss Word Search
Every March we celebrate Dr. Seuss' birthday. No other American writer has had a bigger impact on children's literature than Dr. Seuss himself. His imaginative characters, vivid illustrations, and catchy rhymes are instantly recognizable to anyone who grew up reading his fantastical stories. In honor of his birthday, your kids can get on the celebration with this  free printable Dr. Seuss Word Search puzzle.  It has 18 words all about Dr. Seuss and his beloved books.  Just click the image above or HERE to print.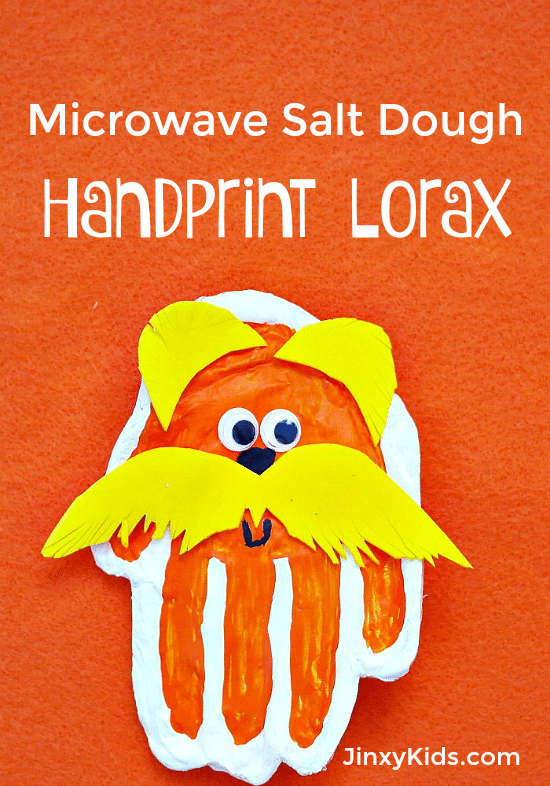 For more fun check out our fun Lorax Handprint Craft! It's made with an easy to mix up salt dough you make in the microwave.
Dr. Seuss's Beginner Book Collection

Dr Seuss Pencils with Giant Eraser Toppers, 36 Pieces

The Little Blue Box of Bright and Early Board Books by Dr. Seuss

Dr. Seuss Mini Memo Pad, 48 Pack

Eureka Large Dr. Seuss Characters Deco Kit

Who Was Dr. Seuss?

Dr. Seuss Cat in the Hat Adult Accessory Kit

Dr. Seuss Pencil Too, 72 Pack

The Dr. Seuss Coloring Book

Offray Dr. Seuss Craft Ribbon

Dr. Seuss Book Eraser 48 Pack

The Wonderful World of Dr. Seuss