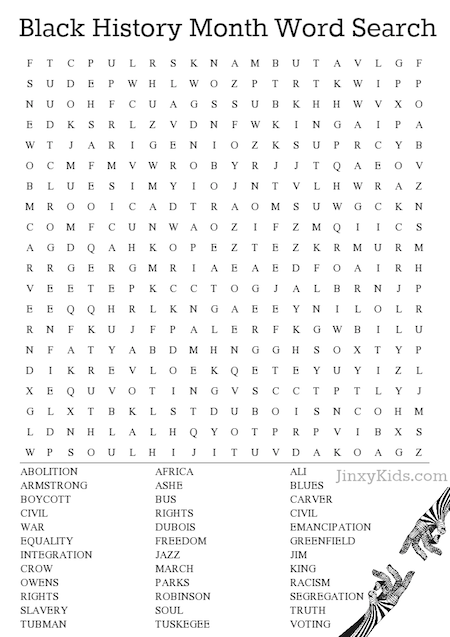 February will soon be here, marking the beginning of Black History Month and to help in our learning this month we have a free printable Black History Month Word Search Puzzle. This month, also known as National African American History Month, is a time to refocus on the celebration of achievements by black Americans and recognize the important role so many African Americans have played in our U.S. history.
While these heroes and events should be recognized EVERY month, this month provides a time for extra focus on the contributions made by African American leaders, musicians, athletes, artists, scientists and educators. It's also a time to reflect on the history and great struggles in the fight against slavery, racism and inequality and use what we learn from the past to focus on the future.
To help AND to add a bit of fun, we have created this FREE Printable Black History Month Word Search Puzzle. It includes both the names of men and women who are important to our history, as well as historical topics.
As an additional resource, we also have a printable Martin Luther King, Jr. Word Search Puzzle, which focuses exclusively on Dr. King.