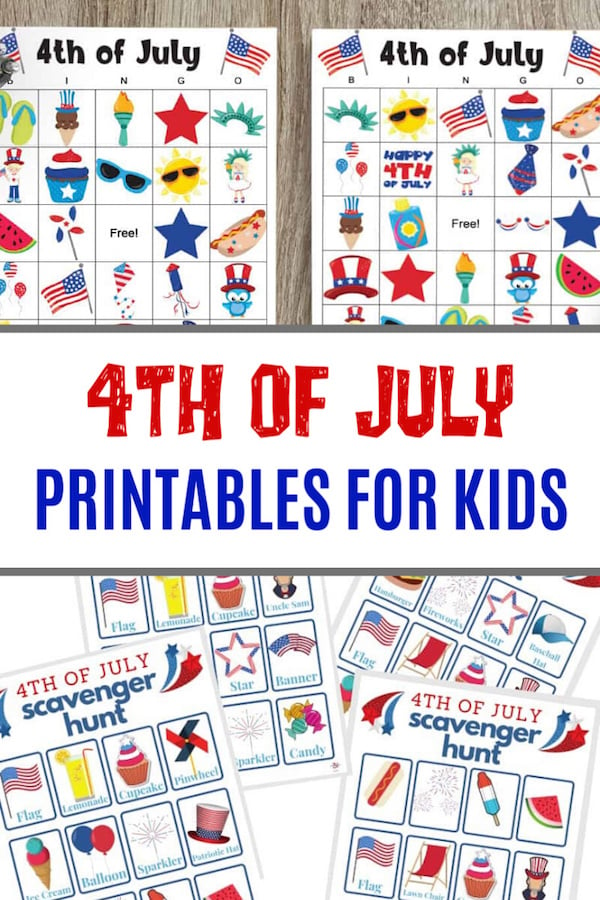 Add a little fun to your 4th of July celebrations with these fun and FREE 4th of July printables for kids that you can print at home. This is a great way to keep the kids busy while they are waiting on the fireworks and other festivities.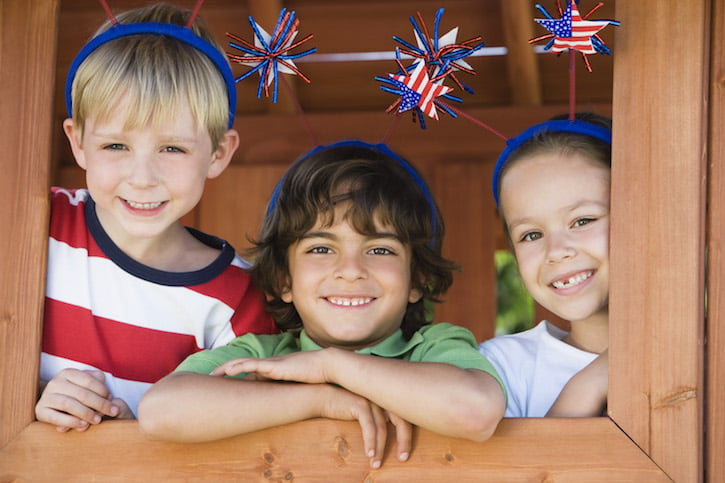 All of these printables are themed around Independence Day and patriotic holidays. Many of these printables can also be learning activities so as the kids complete the printables, they will also be learning without evening knowing it.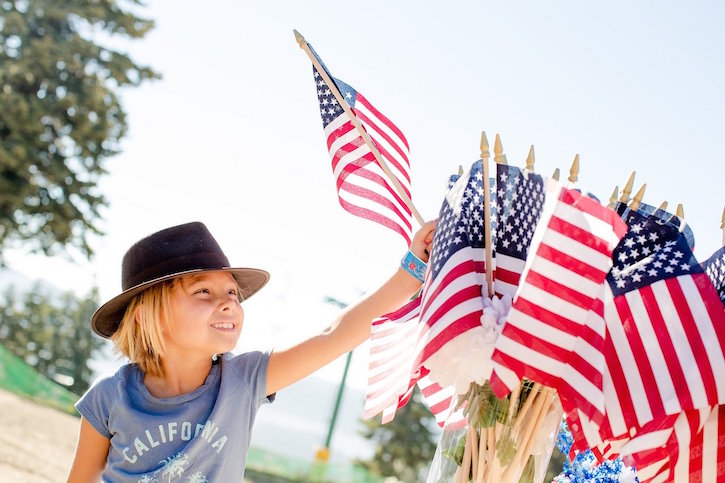 You can also laminate a few of these pages so that the kids can use them more than once or to practice learning words, spelling or other educational aspects the printable worksheets offer.
This 4th of July word search printable worksheet includes 20 words to find and is a fun and educational 4th of July activity.
No matter what your plan is for the patriotic holiday, kids will love taking part in this scavenger hunt game. It's a 4-page printable that is sure to keep your little ones busy and having fun.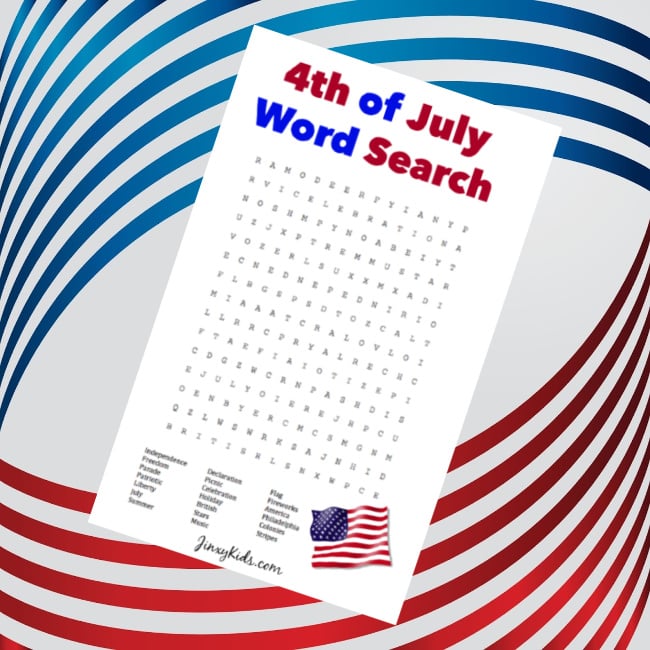 This 4th of July bingo game is perfect for passing the time waiting for fireworks! It's the perfect July 4th activity for all ages and kids will have a lot of playing bingo.
On this colorful printable, kids can list out some of the reasons they are thankful for their freedom.
This 4th of July coloring page bundle is fun for adults, teens, and children! Bonus weekly and daily planner pages for July will help you stay organized during the busy summer season.
A great way to spread kindness and joy to those who are serving our country, these fun 4th of July printables are great for kids to give their thanks to those who serve and protect.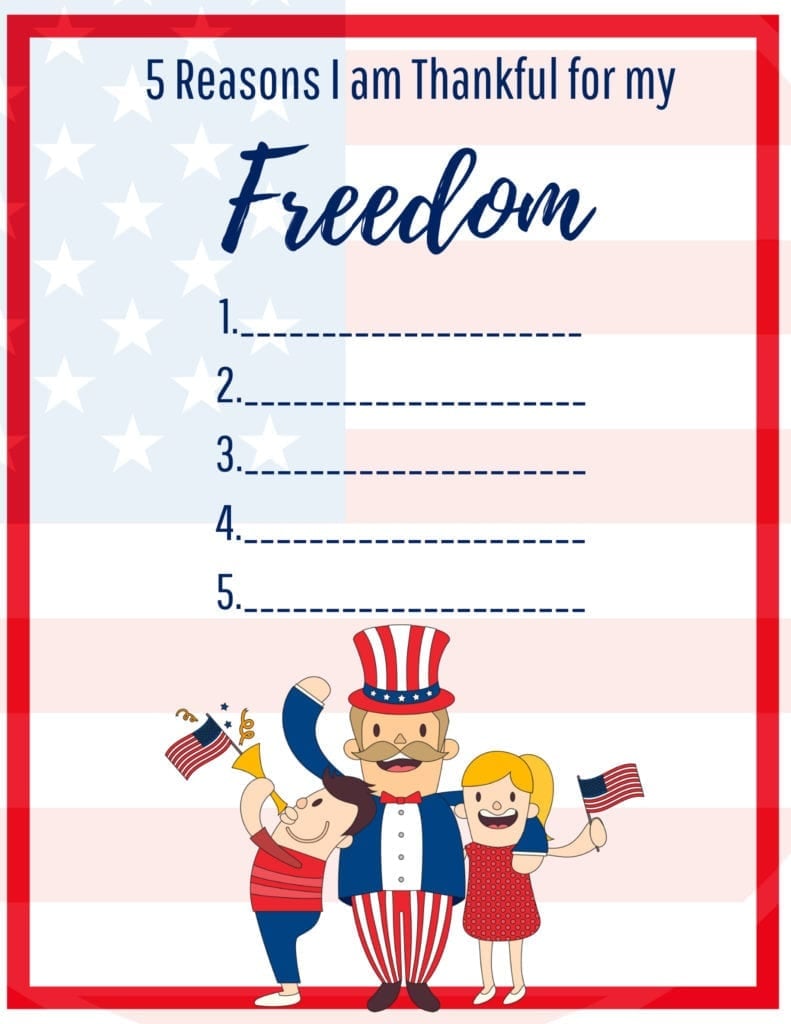 Download this free sight words worksheet for your kids to keep them entertained and learning something at the same time.
These cards feature fun, colorful images with a patriotic picnic theme. Many of the images are Independence Day related, like an Uncle Sam hat and an American flag kite.
This is another fun 4th of July word scramble where kids can unscramble the words to find all of the fun patriotic words included.
These 4th of July coloring pages are the perfect way to get your children excited about Independence Day.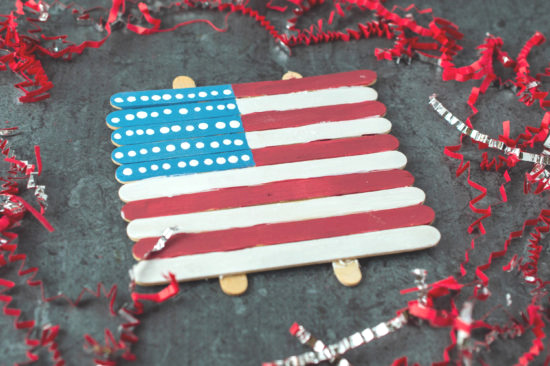 This free sight words worksheet for your kids is a great way to keep them entertained and learning something at the same time.
Another fun scavenger hunt printable that will have kids searching for items with the colors of red, white and blue.
These coloring pages are all about stars for the patriotic holiday. Kids can get creative and create their own colorful stars to celebrate.
Another fun set of July 4th coloring pages that kids will enjoy coloring. The designs are fun and there are a lot of different things to color on these pages.
Kids will love unscrambling the patriotic words that come along with this free printable. This is a great one to laminate so they can use it over and over again.
About the Author
Latest Posts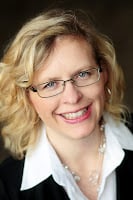 I'm a busy blogger and happy auntie of Little R, who I spend time with several days per week – which ends up being the FAVORITE part of my week! We love to cook together, do crafts, play outside and turn boring errands into fun adventures.