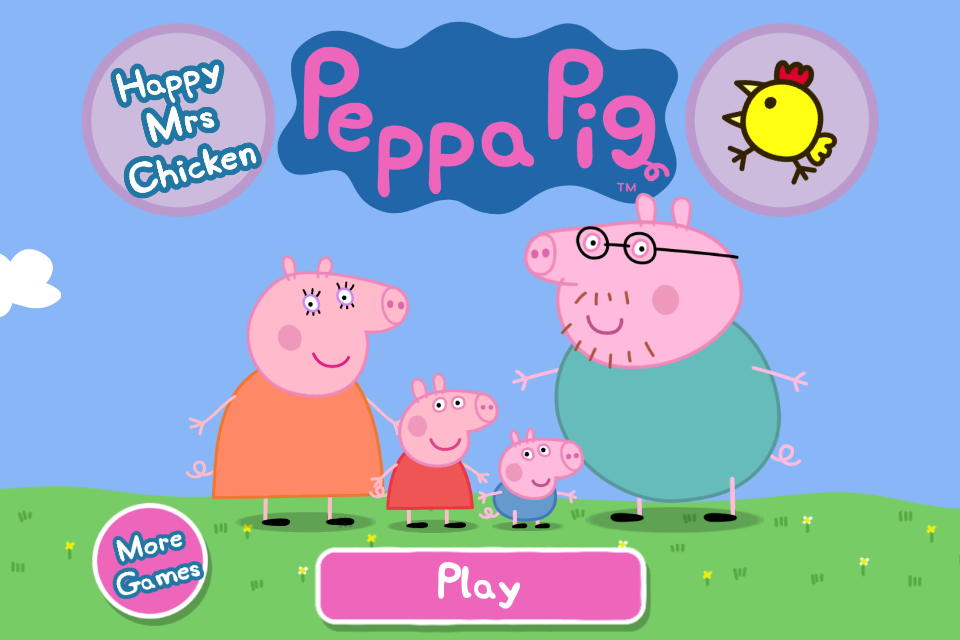 Your little Peppa Pig fans can explore a whole new world of fun with the brand new "Happy Mrs. Chicken" app ($2.99).
We recently had the opportunity to test out the app and had lots of fun! It has five different interactive games, several of which have different levels of play (i.e. for beginners and then a little more tricky.) As you play the games, you can earn virtual stickers that are stored in your virtual "sticker book".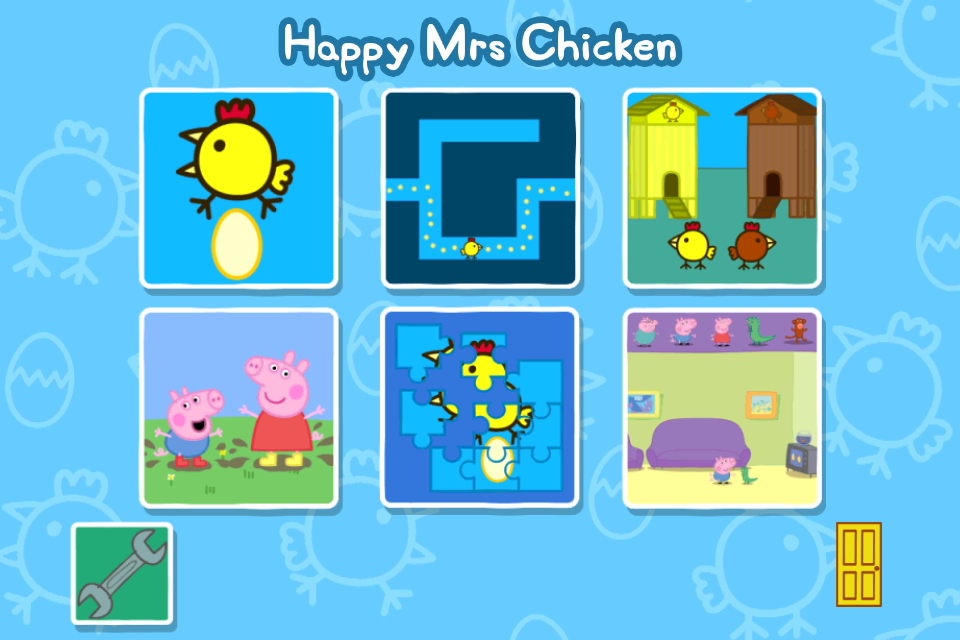 The games support the development of creative thinking and hand-eye coordination skills through mazes, puzzles, matching games and more. The touch screen interaction, intuitive game play and audio instructions allow children to enjoy the app independently (but it's fun to play together too!)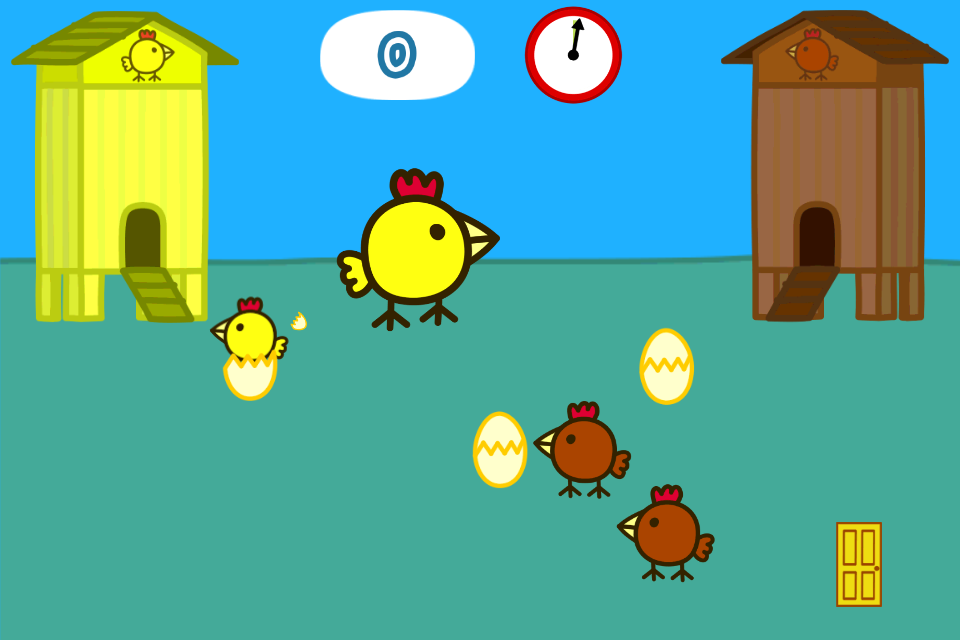 Little R's favorite game is Chicken Coop. As Happy Mrs. Chicken lays her eggs they hatch and your job is to scoot the chicks into the correct hen house. The basic level has only one color chick (much easier) and isn't timed. In the highest level you have two colors of chicks and a timer so definitely more tricky!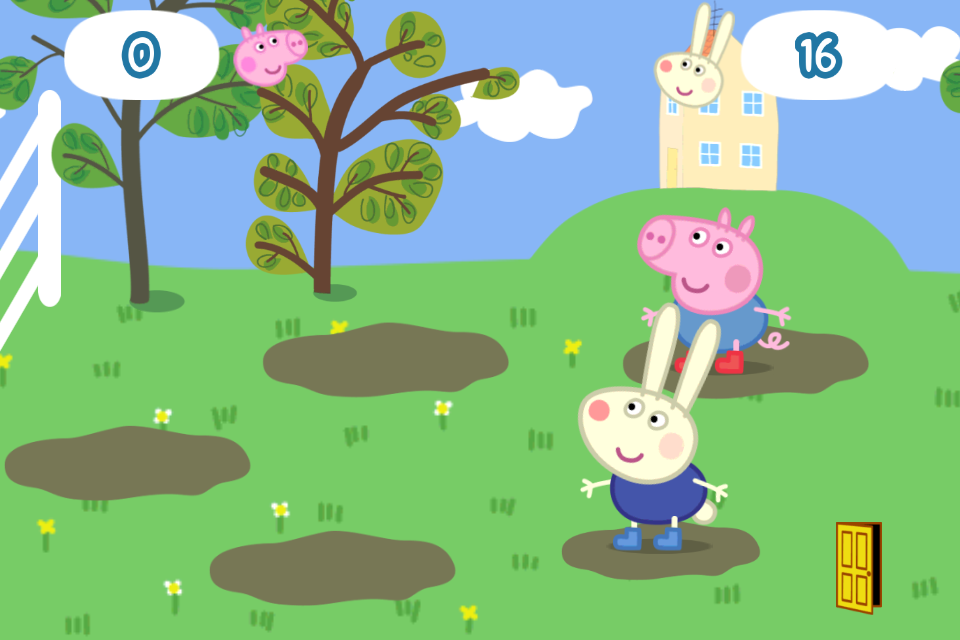 I was surprised that Muddy Puddles wasn't his favorite game because it involves jumping in puddles! You move from puddle to puddle and jump until all the mud is gone before moving on to the next one.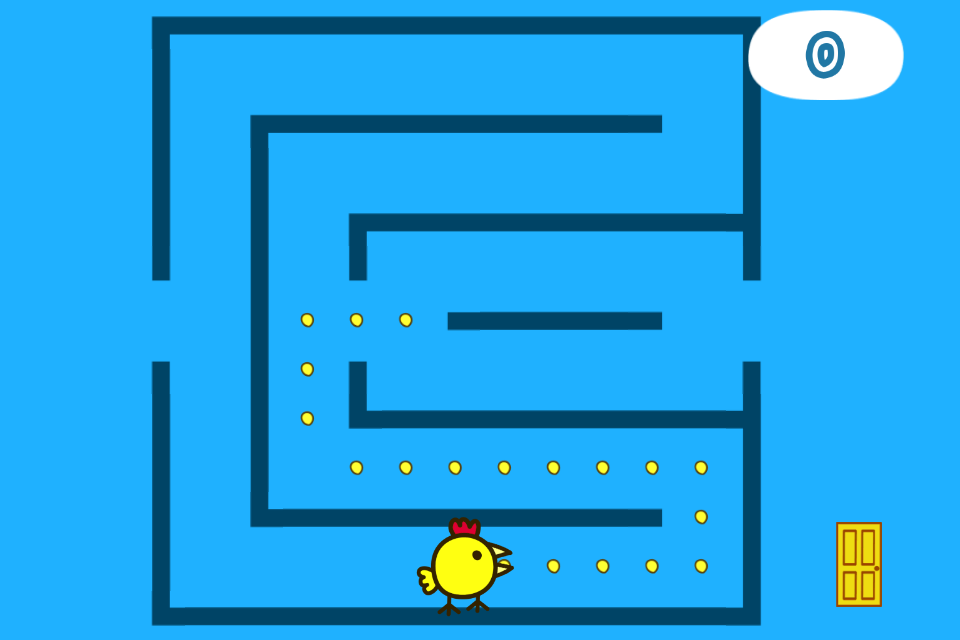 I personally LOVE the old-school style of the Maze game. You leave a trail of chicken feed for Happy Mrs. Chicken to lead her through the maze to the other side. There are 6 different levels of difficulty for the mazes.
I also have to mention the jigsaw puzzle game – I thought that one was fun myself as well! Plus the music in the game is awesome – very happy and cheery, just like Happy Mrs. Chicken!
The app also includes appearances by more favorite characters: George, Mummy Pig, Daddy Pig, Suzy Sheep and Rebecca Rabbit.
Peppa Pig's "Happy Mrs. Chicken" app is compatible with iPhone, iPod Touch, iPad, NokiaE7, N8, C7 and C6-01 Android operating system 2.1 and above.
Disclosure: I received compensation for this post. However, any opinions expressed are 100% my own.
About the Author
Latest Posts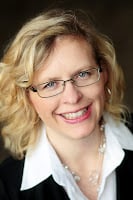 I'm a busy blogger and happy auntie of Little R, who I spend time with several days per week – which ends up being the FAVORITE part of my week! We love to cook together, do crafts, play outside and turn boring errands into fun adventures.