PLAYMOBIL has created two sustainable playsets in time for Earth Day: Wiltopia Tropical Jungle Playground and a Farmhouse with an Outdoor Area.
Thanks to Playmobil for sending us these sets!
The Wiltopia Tropical Jungle Playground and a Farmhouse with Outdoor Area are both eco-friendly product lines complete with playsets. On average, they consist of more than 80% sustainable materials! In addition, both of these beautifully designed themes deliver fun and imagination for a growing child.
PLAYMOBIL Wiltopia Jungle Playground
The Playmobil Wiltopia Jungle theme is all about sustainability and set in the exotic Amazon rainforest. Kids can dive into this colorful play world that features playsets and over two dozen different animal sets.
Wiltopia's message is about growing up in a place where animals and nature are appreciated and protected. The set provides important educational information about the diversity of our planet, animals, nature, geography and sustainability via online apps and QR codes.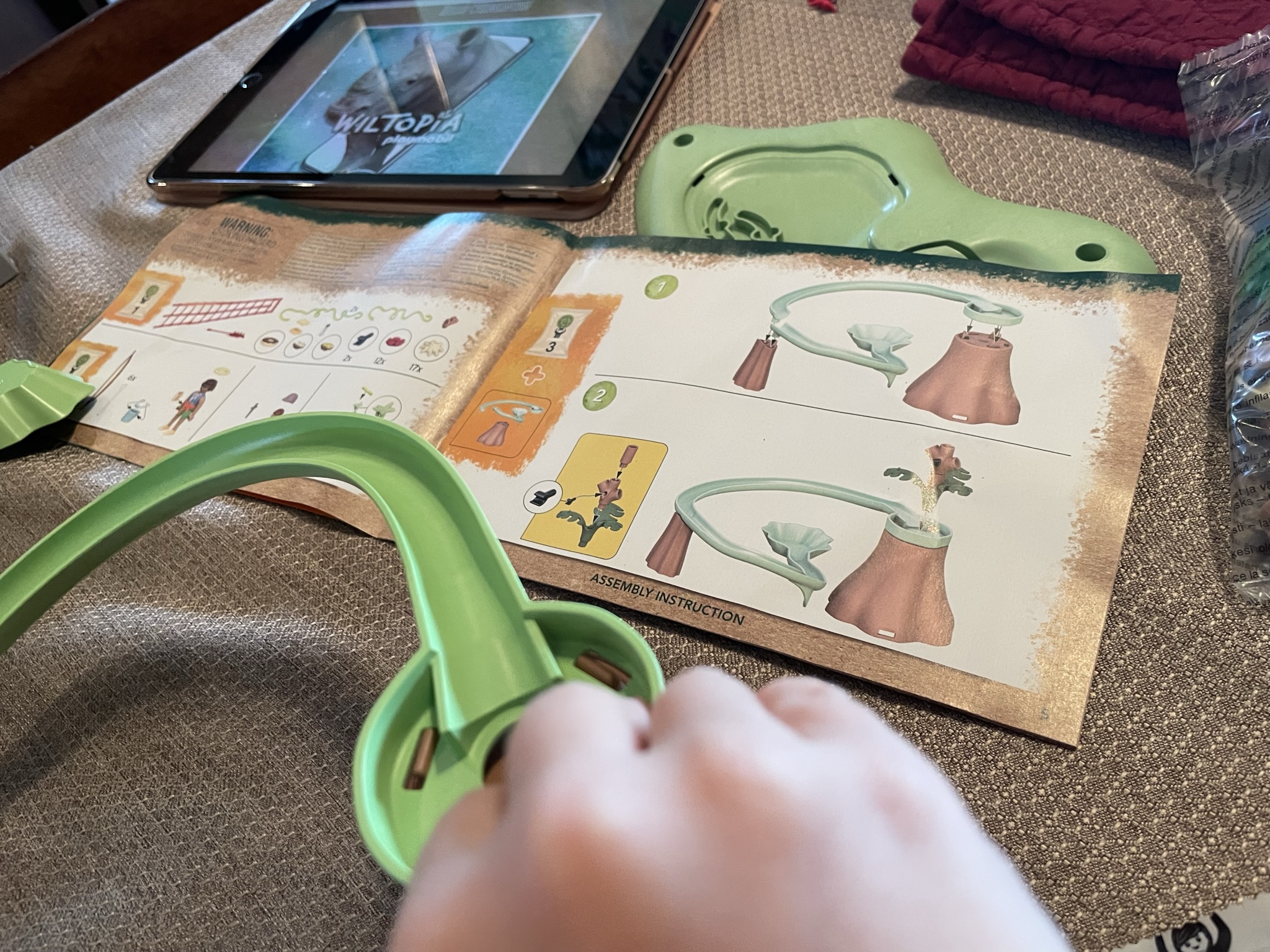 With over 100 pieces, it will be important to follow the picture guide with step-by-step directions to construct your playset. There are a lot of parts, but the packages are numbered. I recommend following the steps and opening the bag you are working on before moving onto the next.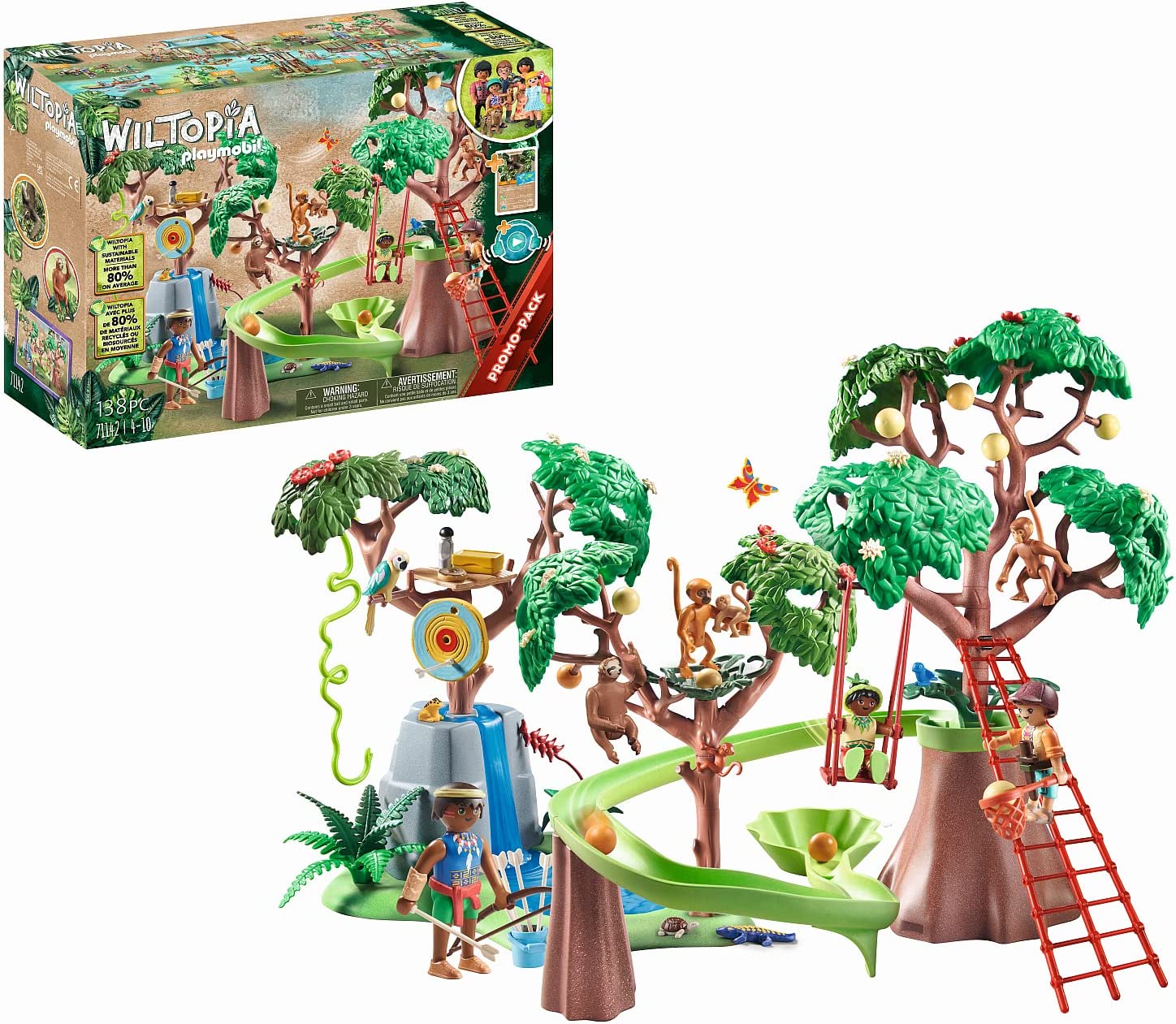 The details throughout this playset are amazing. There are many pieces that create such a realistic jungle environment. Work to create a jungle complete with trees, plants, vines, and a waterfall. There is a tree swing and ladder, as well as animals and people figurines.
Some of the animals include fish, a salamander, turtle, frog, monkeys, birds, and a sloth. There is even a nest for the birds and the fish clip into a special spot in the water! Send nuts from the trees on a ride down the curvy slide.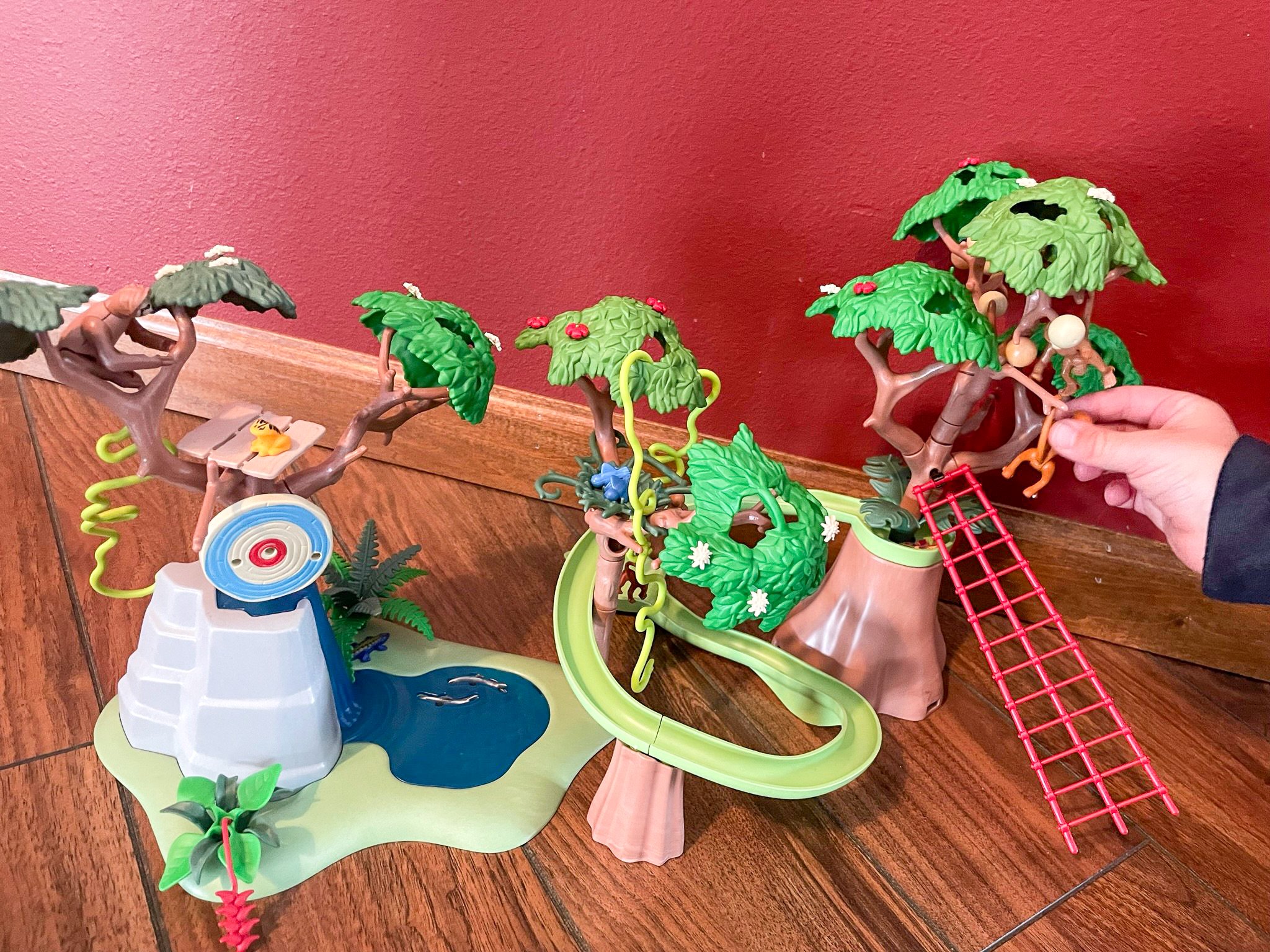 Not only does this playset offer much imaginative play moving the animals and figurines throughout the jungle, but also included with the Playset is a an animal card. Scan the QR code to expand your play.
This card, along with a QR code in the manual led to a site with additional information. Expand and test your knowledge and continue learning beyond the playset. Choose from topics such as Animals from Around the World, Wiltopia World, Quiz, Hello Wilderness, Discover More, and Good for the Environment.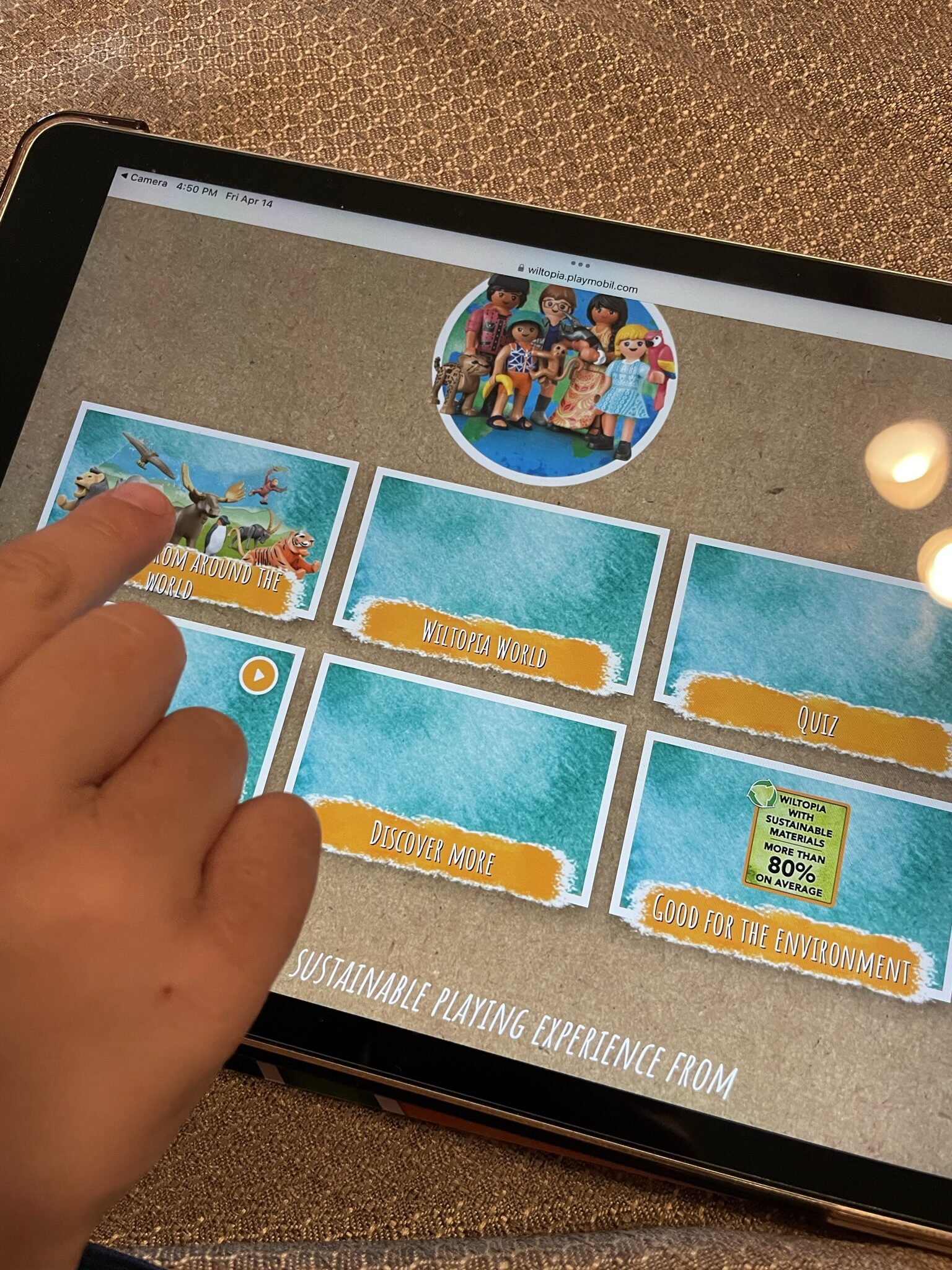 PLAYMOBIL Farmhouse with Outdoor Area
With a collection of plants, farm tools, and animals, there is plenty to do at the Playmobil Farmhouse with Outdoor Area.
With over one hundred pieces, follow the picture guide for step-by-step building directions on how to construct the farm house playset. Despite a similar number of pieces, I felt that construction of this set was easier to complete.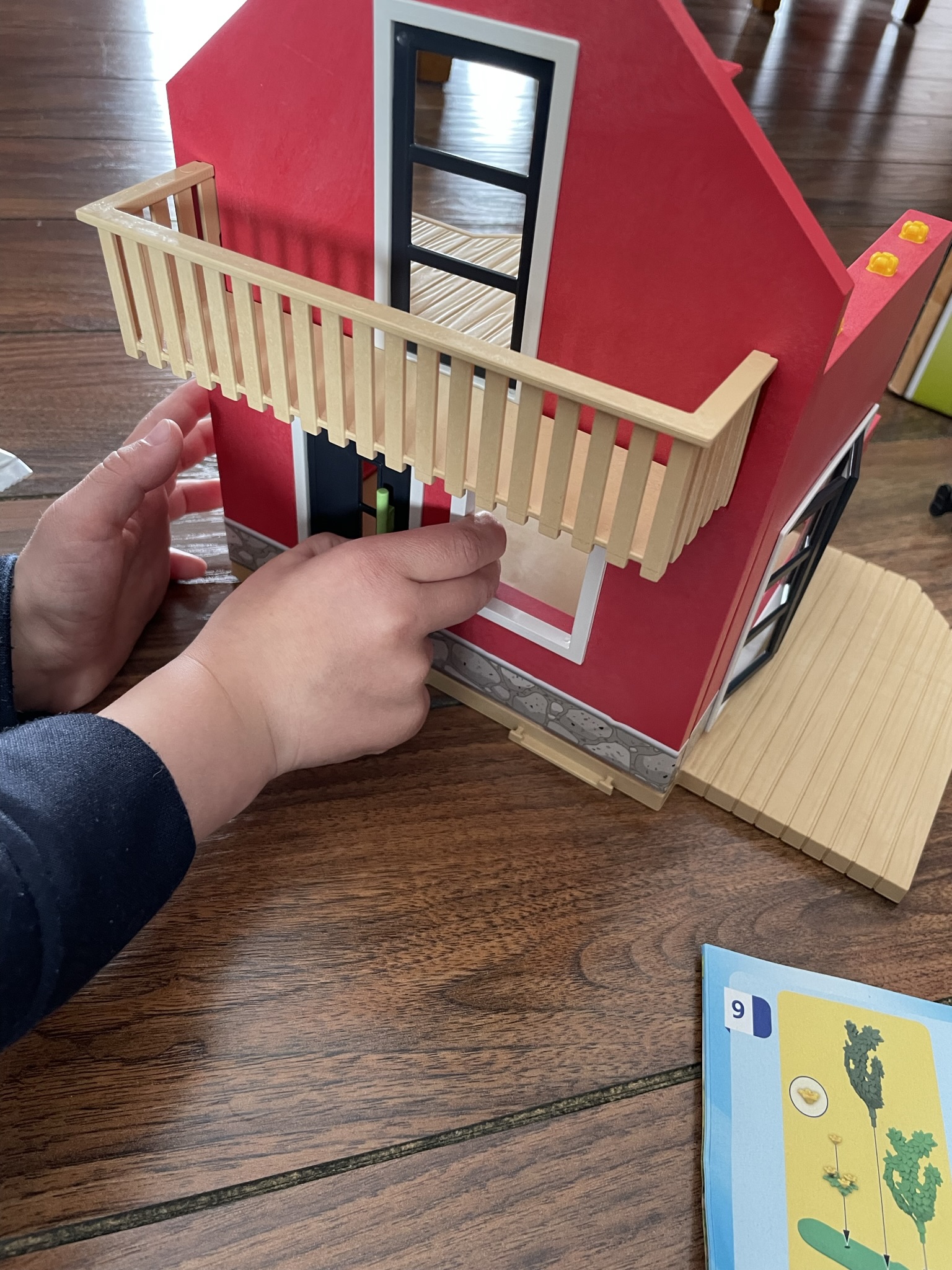 The details to both the exterior and interior of the farmhouse amazed me. After building the farmhouse major walls and roof, directions were given to add windows, doors, planters with flowers, and a birds nest with birds.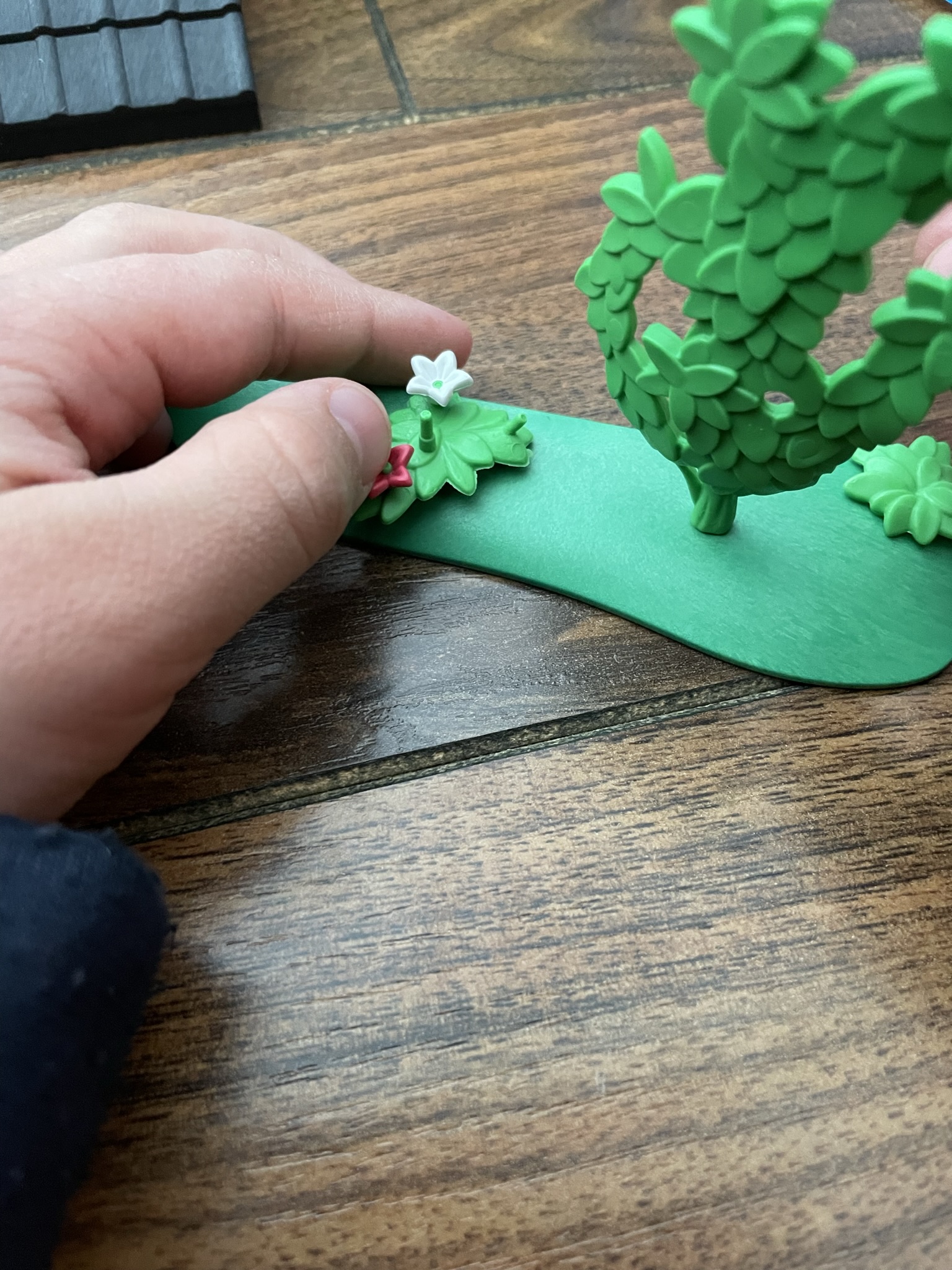 The inside of the farm reminded me of something similar to a dollhouse. There were so many details and accessories, just a like a real house!
There are two levels to the farmhouse and accessories for each, to create a bedroom and kitchen area. Some of the extra pieces included were a sink, beds, stereo, toothpaste, stove and oven, kitchen sink, and table and chairs. You can make supper too! In addition to plates and mugs, there was a tea kettle, loaf of bread, pizza, pans, milk carton, and toaster with individual bread slices!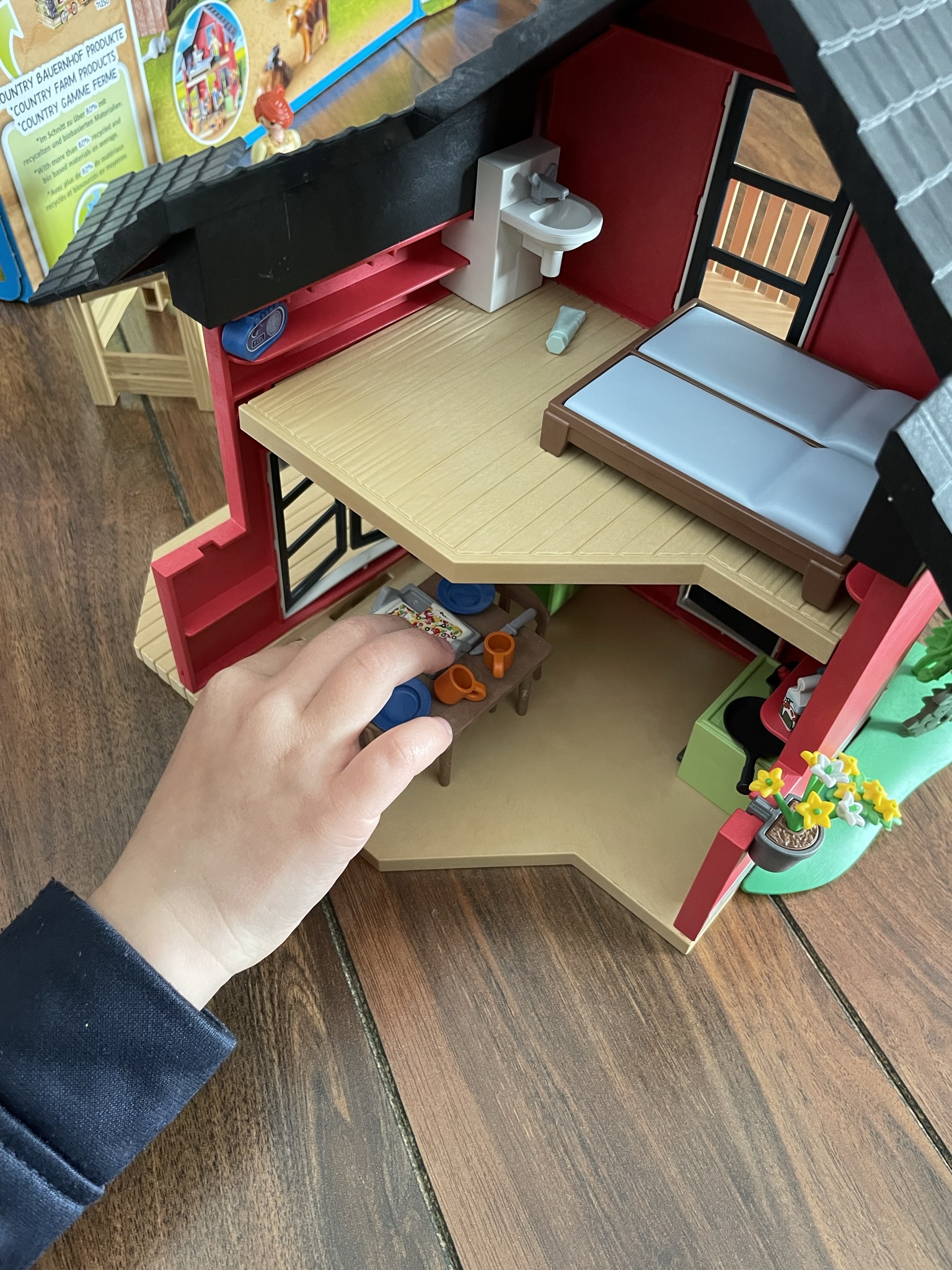 Outside, there were many tools to use on the farm, such as rakes and a wheelbarrow. People figurines and animals, such as cows, mice, and cats, as well as a feeding trough for the farmyard.
Immerse yourself in imaginative play, feed the animals, complete farm work, and then rest in the farmhouse with a meal!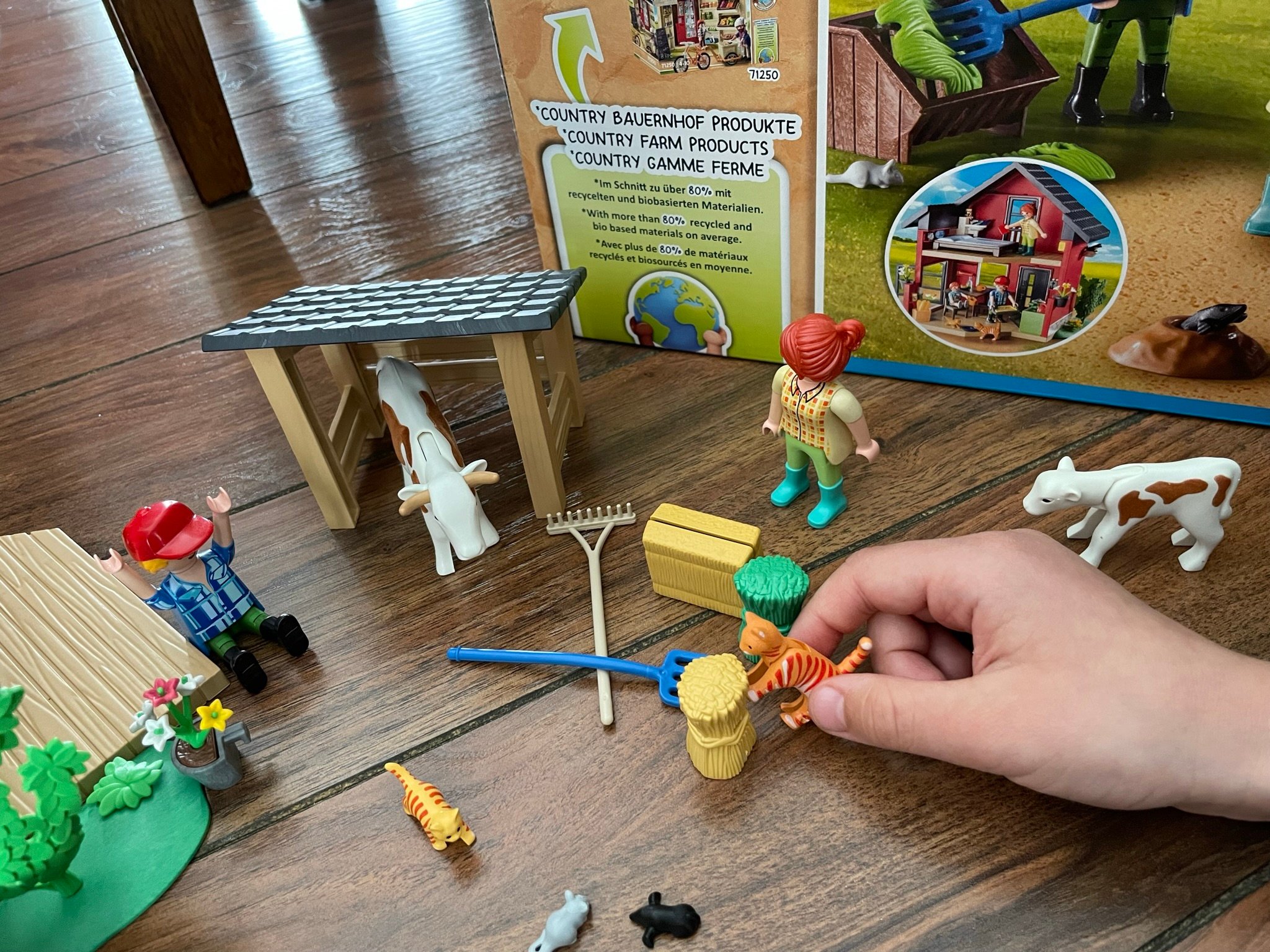 With more than 80% of these toys made from recycled materials, you can feel good about playing with these sustainable playsets from PLAYMOBIL!
About the Author
Latest Posts

Kim has worked in the field of Education prior to staying home to spend more time with her three children. She enjoys hunting for deals, especially on everyday items and family outings.
Kim has grown up and continues to live in Central Minnesota. She enjoys being active outdoors, gardening, attending sporting events, and spending time with her family.