The Creators of ABCmouse and Adventure Academy have teamed up to create Homeschool+, designed to enhance and enrich your homeschool instruction. Read on to check out our review.
The choice to provide instruction at home has gained popularity the past few years. Homeschool+ is a valuable resource for those wanting to enhance their homeschool instruction. This program can even be helpful for those who want to add a bit of extra learning on top of their school's curriculum.
Homeschool+ is a curriculum tool full of valuable instructional lessons, geared toward preschool through 2nd graders. Multiple activities are available across many topic areas. The topic areas include math, reading, art, science, and general knowledge.

The Homeschool+ curriculum allows your child's learning environment to be customized to fit their needs. It provides excellent support to your existing homeschool setting to ensure student success.
You can try Homeschool+ FREE for 10 days (then it costs $49.99/month or $479.88/year until canceled). This rate covers up to three children on your account.

Process of Setting up Homeschool+
Upon registering, create a profile for each child planning to use the curriculum. Each child's profile can include different information, based on what fits best for them. Based on your child's age, their individualized starting point and lessons are determined.
After creating a profile for your child, create their schedule. Set your expectations for which subjects they should work on, as well was the expected length of time. A calendar feature is available to utilize if desired.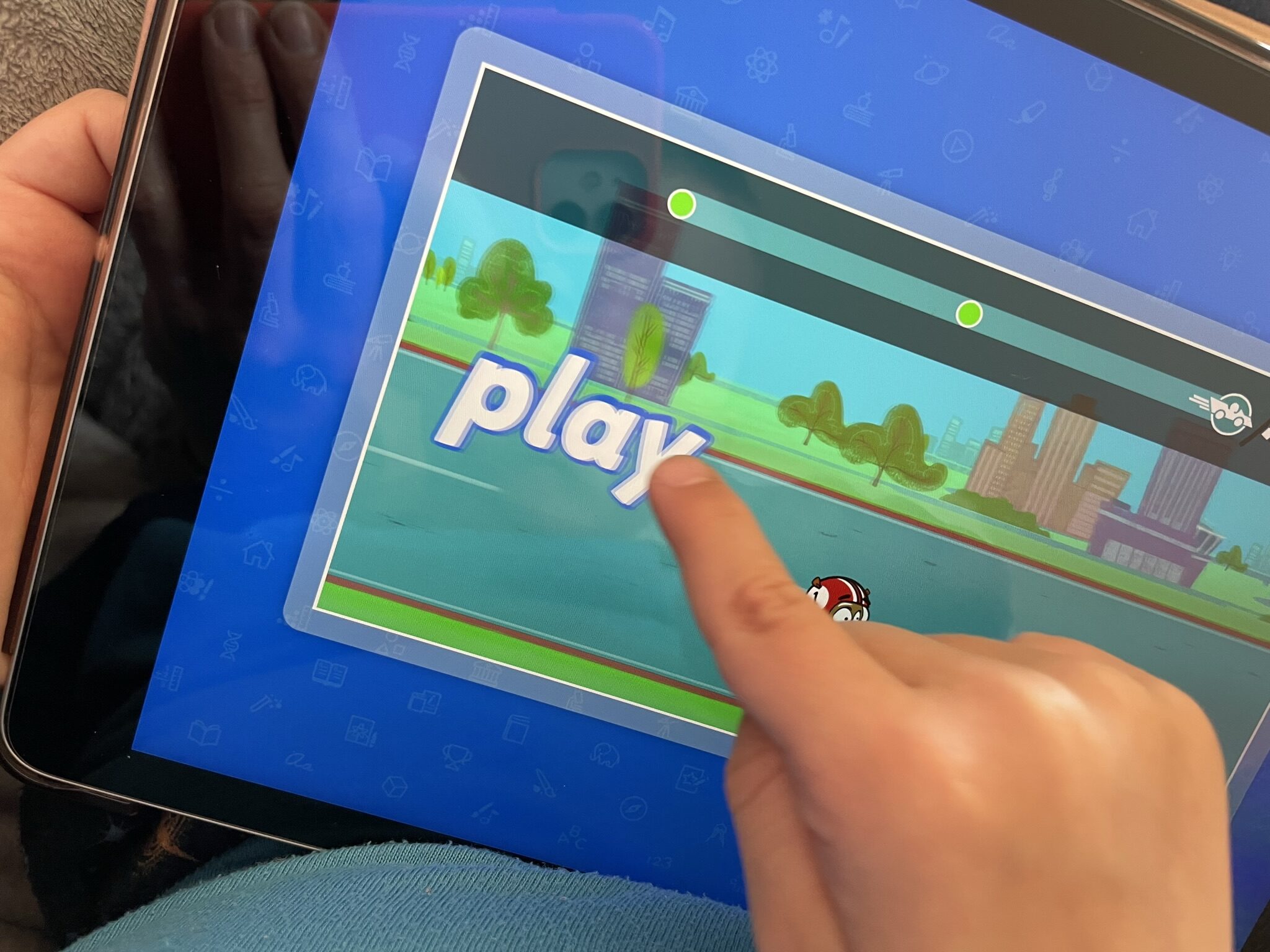 What Topics Are Covered Through Homeschool+?
There are several subject areas covered within the Homeschool+ curriculum. Not only are math and reading primary concept areas, additional course content spans to include science, social studies, art, language arts, and Spanish to create a full, well-rounded curriculum.
With a combination of online and off-line activities, the curriculum provides a mixture of hands-on learning to maintain engagement through the learning process.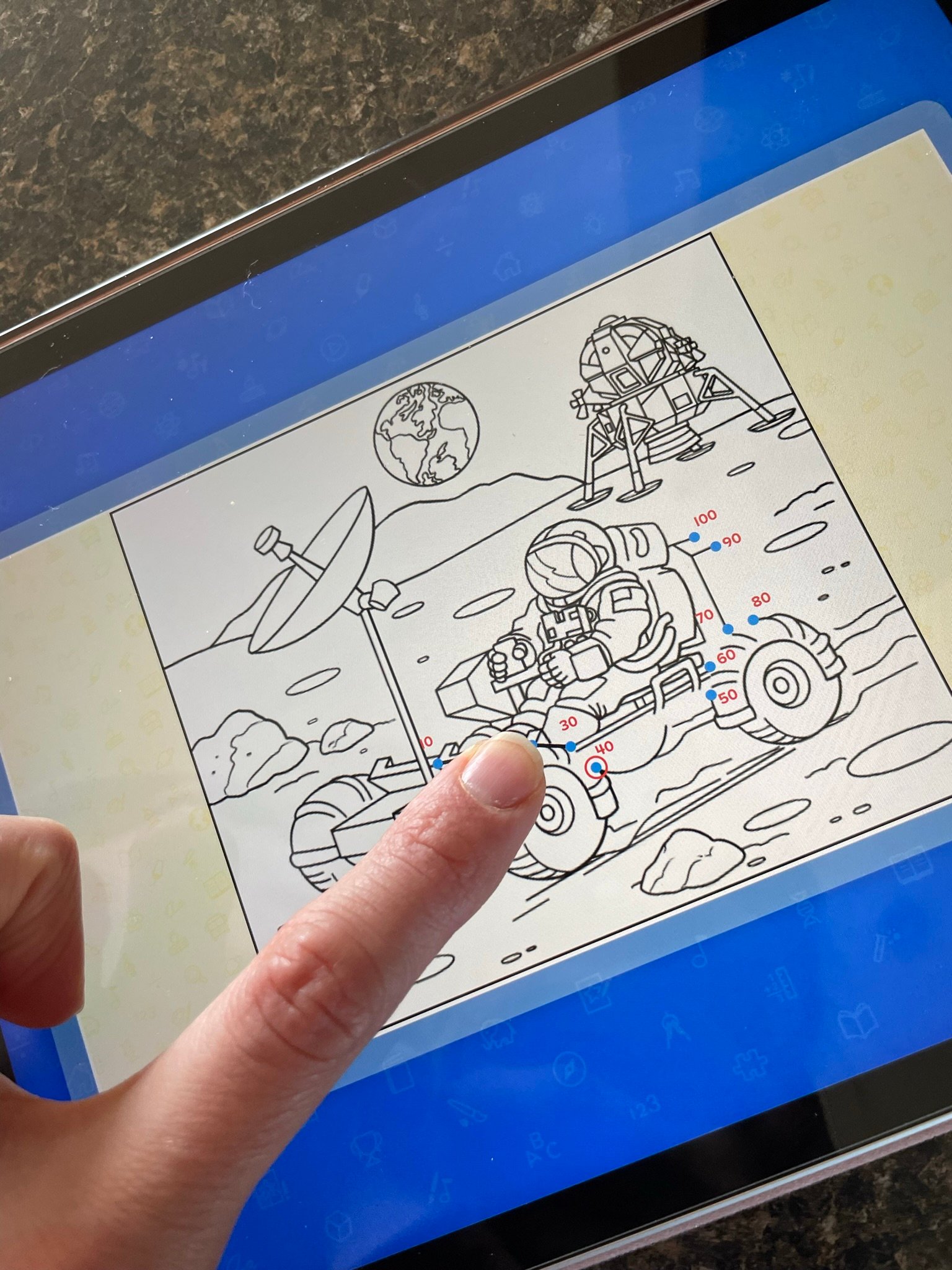 Math Academy: Through educational games and activities, math lessons are designed to – help strengthen skills and build an understanding of math concepts. After an assessment is complete, a customized Learning Path is created to track your child's progress. Specific math concepts include: sequencing, cardinality, one-to-one correspondence, skip counting, comparing quantities, ordering number, part-part-whole relationships, addition, subtraction, math fact fluency, place value, and regrouping.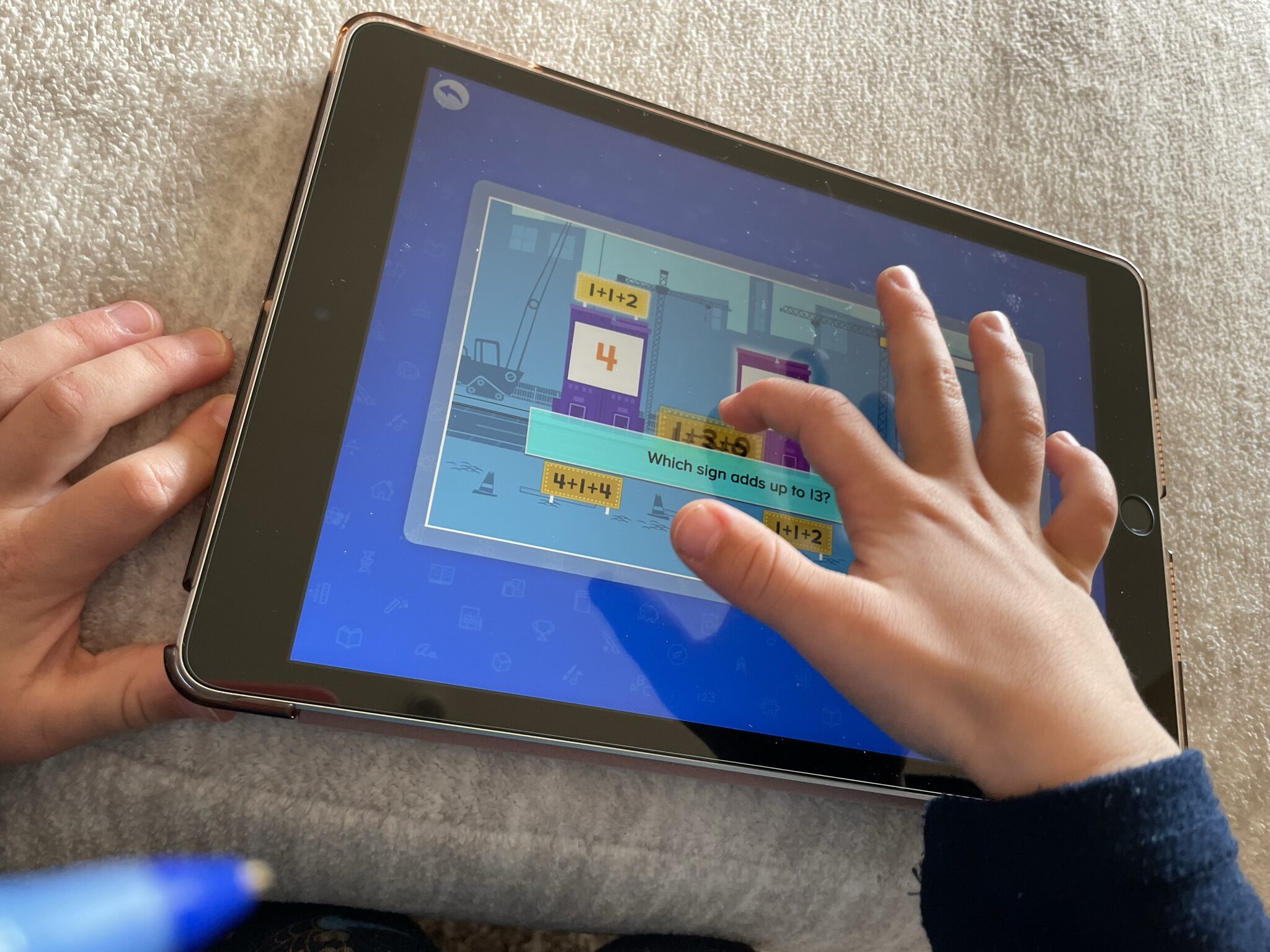 Reading Academy: This course focuses on supporting your child on their reading journey building reading, comprehension, and fluency. The curriculum features digital books, activities, and videos. The curriculum sets an individual goal and tracks progress across their learning path. Specific features of the reading program include phonological awareness, phonics, vocabulary, comprehension, and fluency. In particular, concepts of print, sound patterns in words and sentences (phonological awareness), identification and manipulation of sounds in spoken words (phonemic awareness), phonics, sight words, vocabulary, fluency, comprehension, and self-regulation strategies are practiced.

There is a whole library of books available! Once selected, there are options for the book to be read aloud, for the child to read the book, or to read the book with a pause function.
As the text is read, it is highlighted to build connection of word recognition. There is also an option to flip pages to skip to another section if necessary.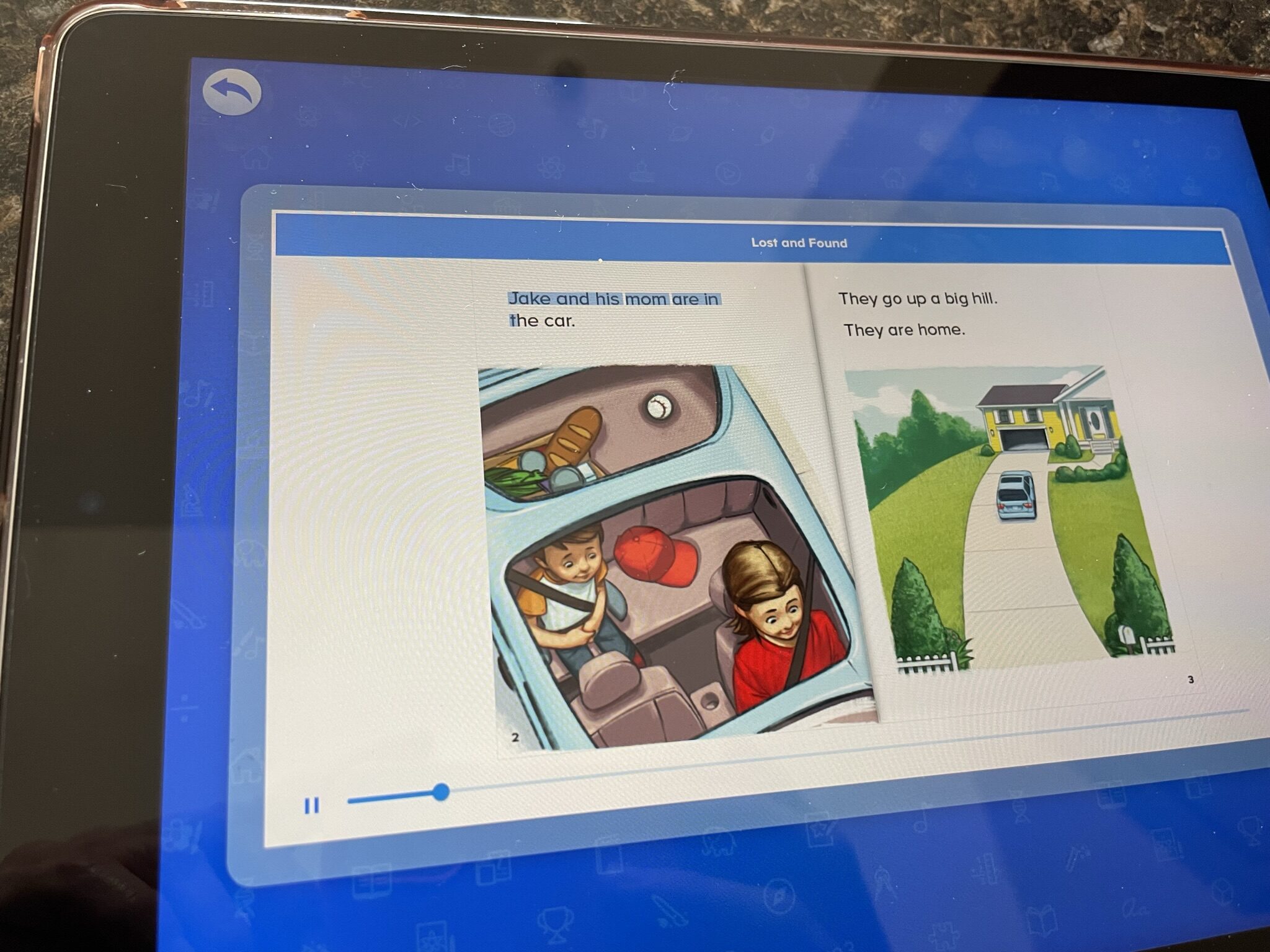 Animals and Habitats: Two courses are filled with information about animals, natural habitats, special features, diversity of life on Earth, and the importance of preserving the natural world. Activities within the courses include read-aloud books, interactive puzzles, paint-by-number projects, hands-on activities, and interactive lessons.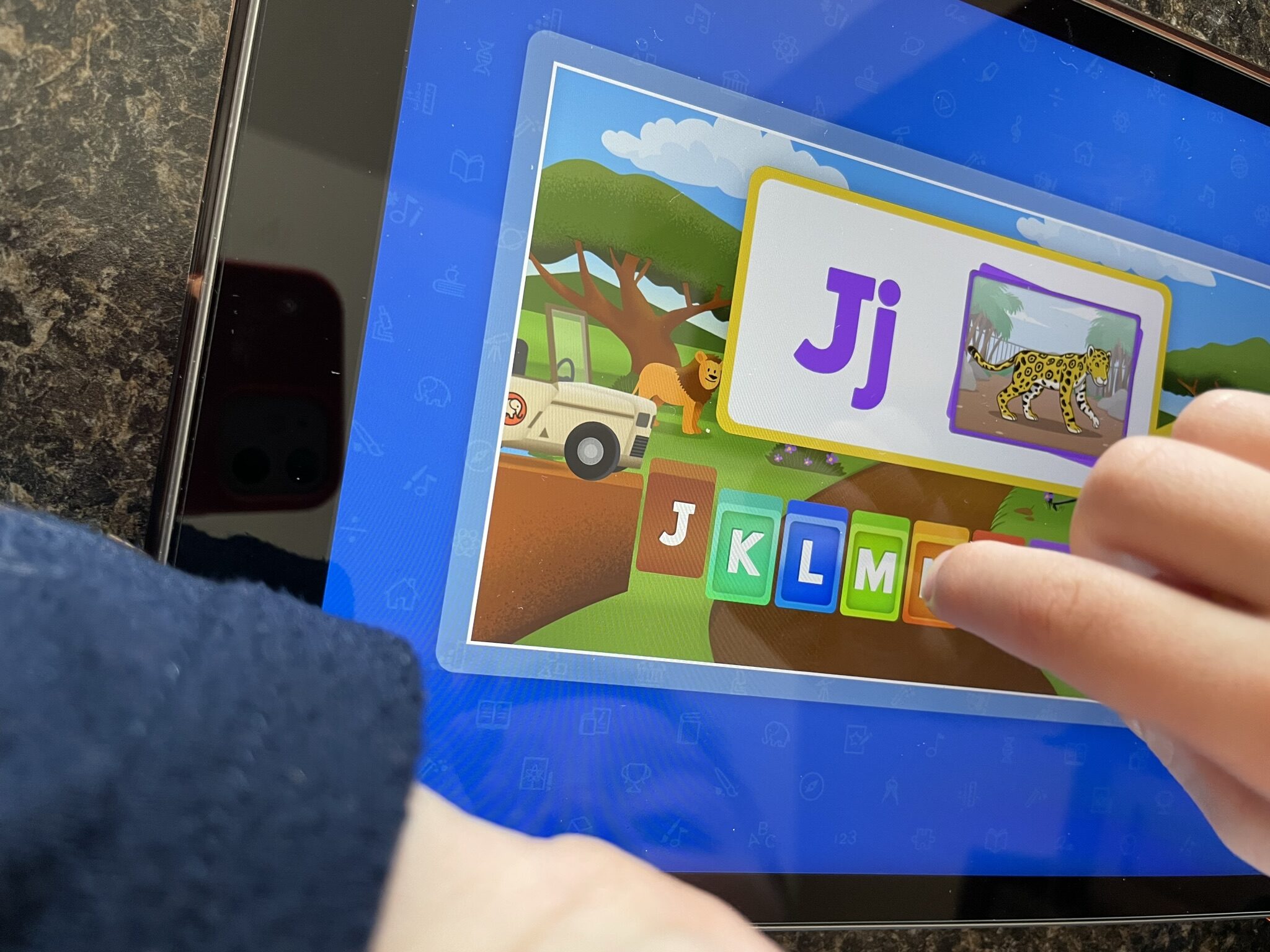 Systems of the Human Body: An interactive course provides information about the functions of each body system including the skeletal, muscular, nervous, and digestive systems, as well as vital organs and structures. The lesson content discusses how these systems work together to maintain our health.
Think Like a Scientist: This course is designed to focus on how things work in the world, looking into cause and effect, detecting patterns, and understanding life cycles. The content utilizes simple experiments, independent research activities, and animated videos to think like a scientist.
Grammar and Writing: The course is designed to build a strong foundation of grammar and writing, focusing on creating meaning in sentences and make learning grammar and writing a fun and engaging activity.
Community Citizenship: These courses are designed to explore and understand your child's place in their local and global community. Lessons allow one to learn about how different people's jobs contribute to communities as well as their responsibilities in their local community in the wider world. In addition, children learn that making healthy choices, understanding how people and systems work together, and develop problem-solving skills are ways that we contribute to the community around us. Content is taught through learning videos, puzzles, movement activities, and fun hands-on crafts.
Cultures and Places to Explore: Explore the world on a virtual journey to different cultures, customs, traditions, famous landmarks, and natural wonders.
Maps and Landmarks: Learn about types of maps, how to read them, how to make them, how to use them, and discover more about our world. Explore some of the most spectacular natural and man-made landmarks on Earth.
Art Colors and Shapes: Introduce children to basic elements of art and design, primary and secondary colors, two-dimensional and three-dimensional shapes through songs, books, puzzles, and projects.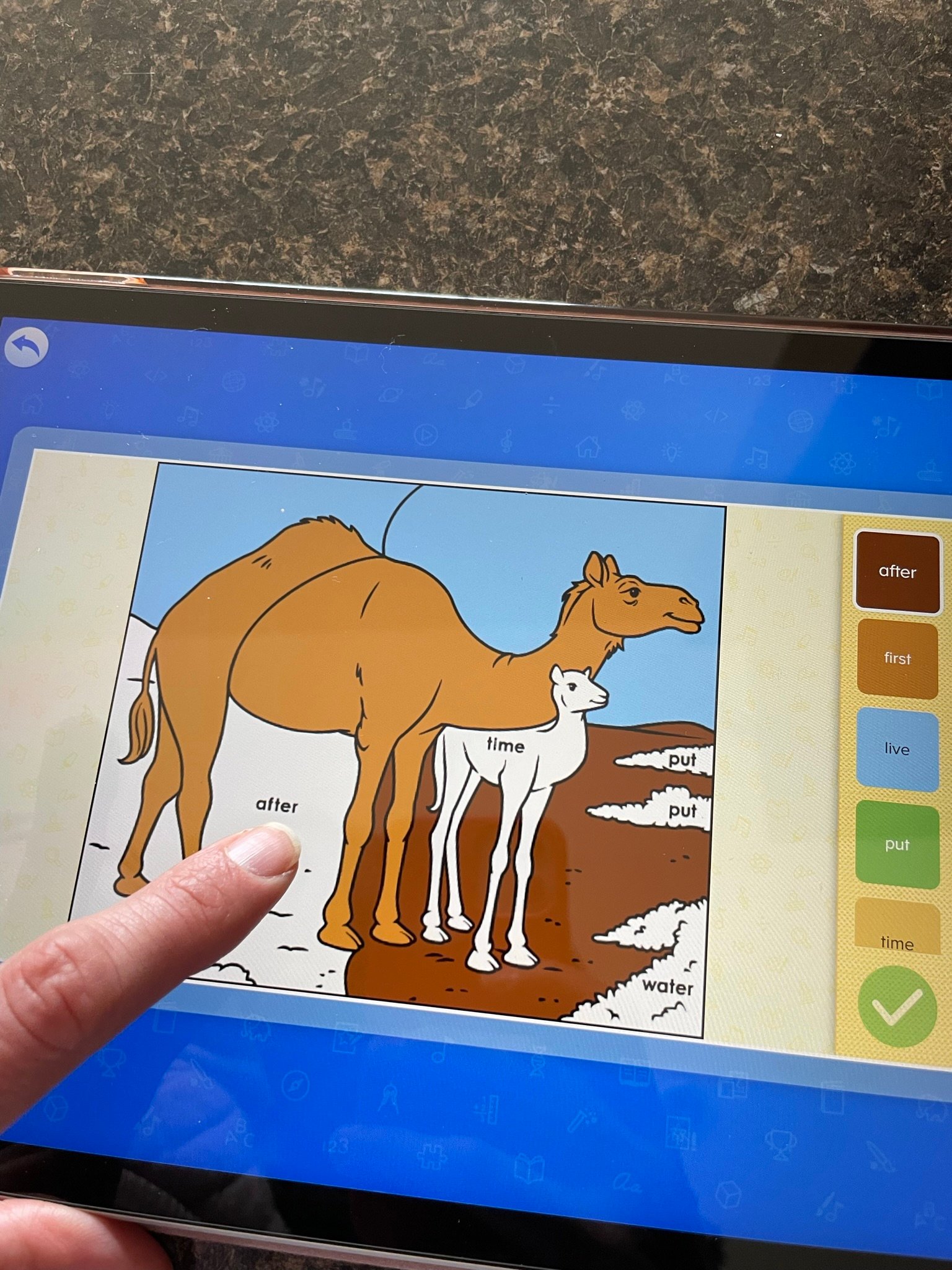 First Spanish Words: Build Spanish vocabulary and patterns of language through lessons and activities.

Free Play Activities: An Extension of Lesson Content
After daily lessons are complete, Free Play Activities are available. There are so many choices within the Free Play Section. I think your child could use this site every day and see different activities each time, there are so many different activities to choose from!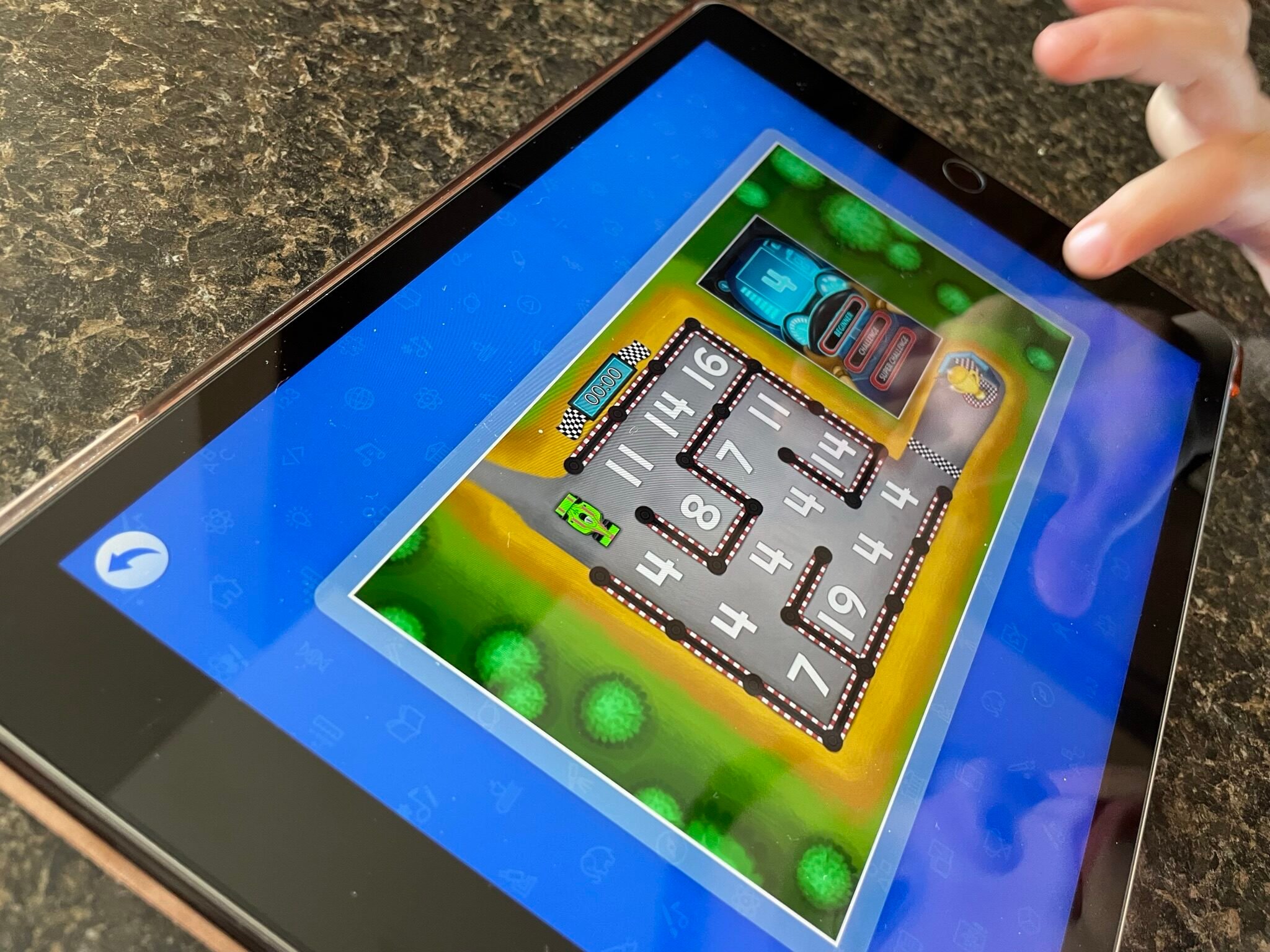 When I think of Free Play, I may think that there are open-ended play options. Not with this curriculum! Free Play activities still provide excellent learning opportunities to gain additional practice with learning concepts through educational games.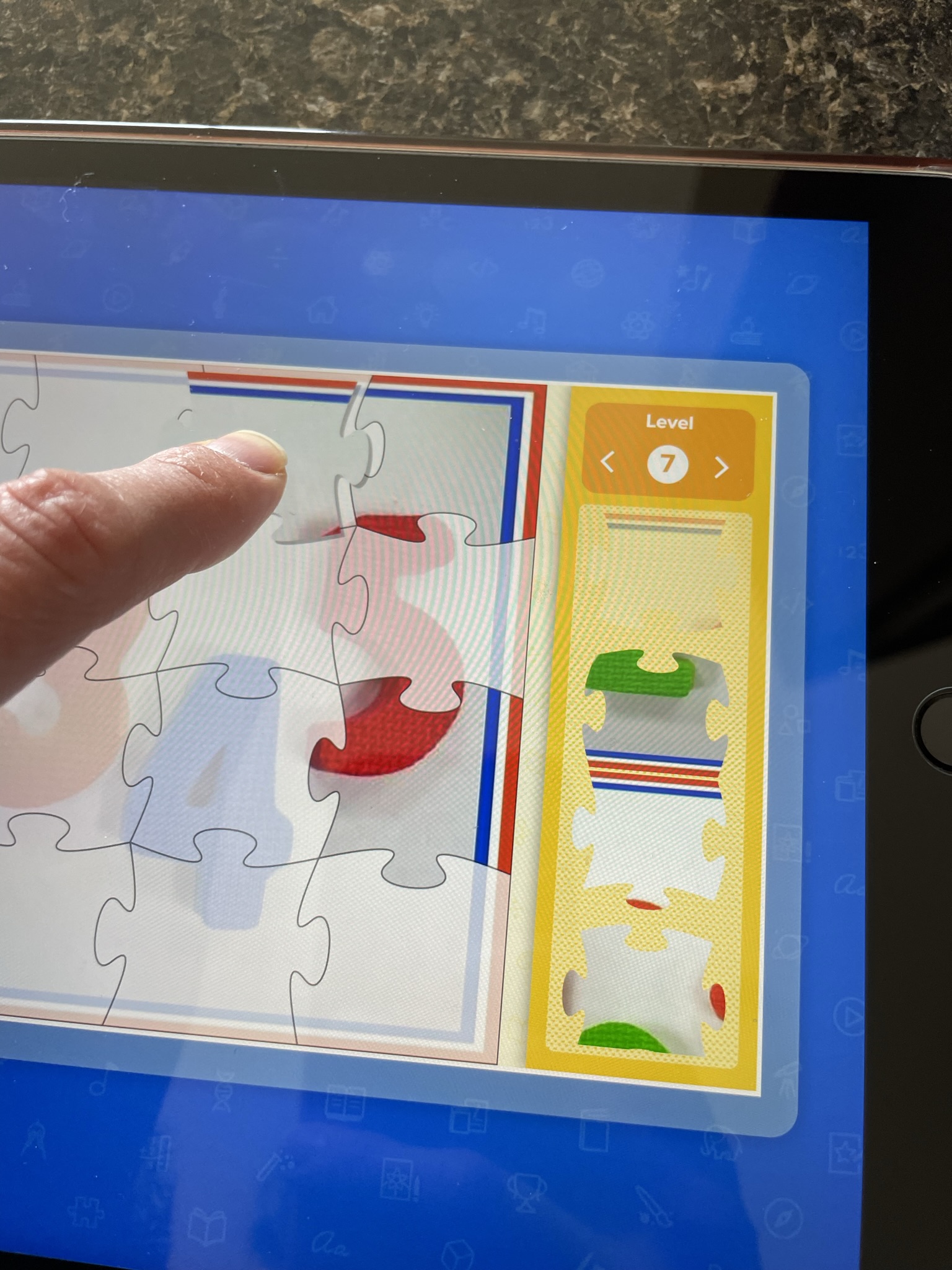 Free Play options included: Games, Books, Art, Puzzles, and Videos.
The Book Library provided a wide range of topic choices, book types, and reading levels for students to choose from.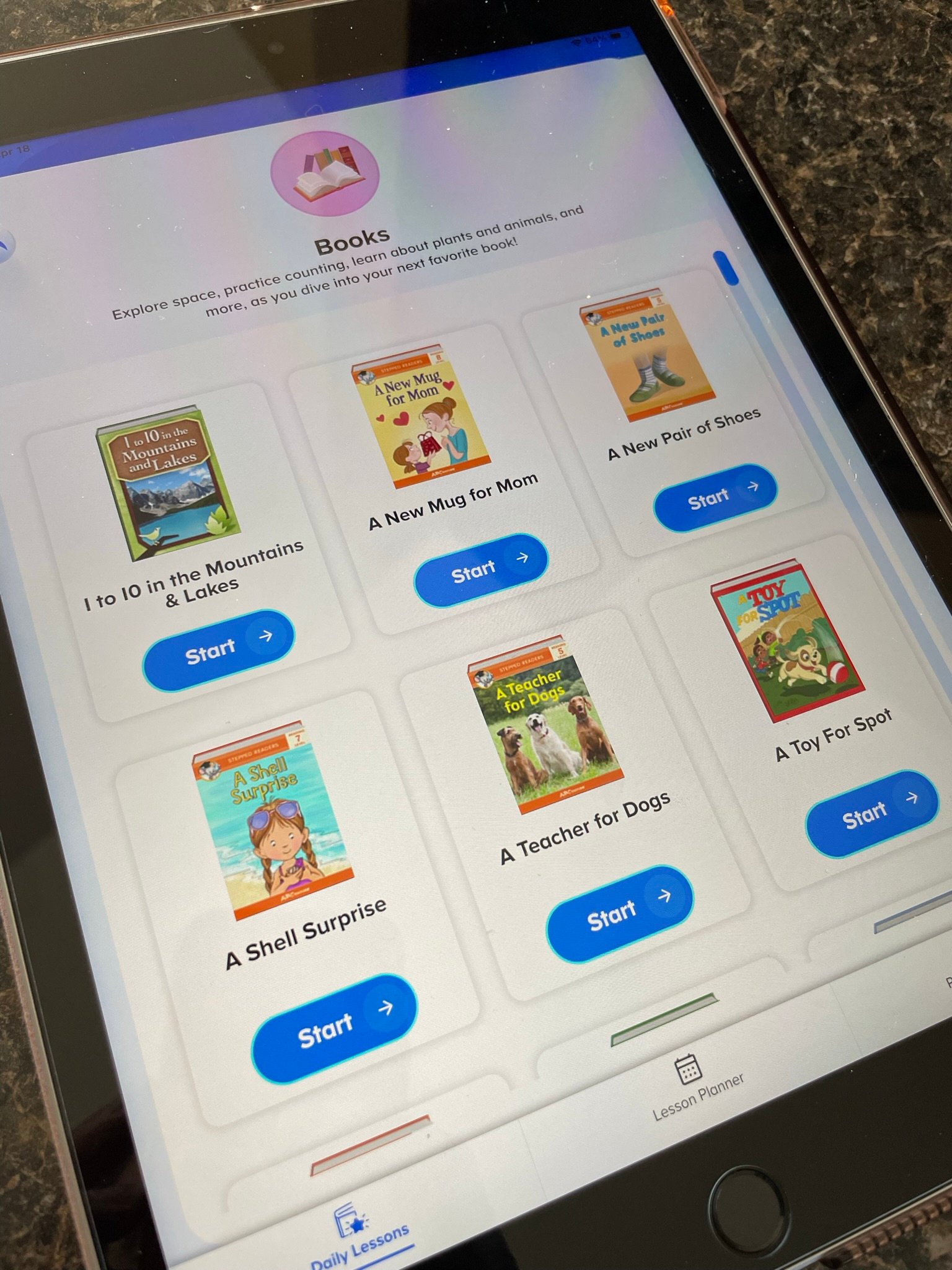 Extra Features within Homeschool+
Not only do the courses and lessons provide a complete curriculum, but there are extra features that are worthwhile for you as an educator to check out.
Lesson Planner: Customize your child's lesson based on their age and your expectation. Select which topics are covered which day and select the amount of time.
Lessons: A lesson library is available to download. Lessons can be customized to add or adjust activities, as well as make them single or multi-day lessons.
Progress Tracker: Student's achievements and progress can be tracked for you as the parent and educator to review.

Homeschool+ Review
Speaking with experience as an Educator, Homeschool Provider, and parent, I feel that Homeschool+ provides a plethora of high-quality learning options for children.
Oftentimes so much time is spent searching for high-quality teaching activities, tools, and engaging lesson videos. With this curriculum, you have a one-stop shop for quality resources.
Knowing that I can search a trustworthy database for reliable content allows me to build in extra instructional time.
For example, this video below provides an example of using a 100's chart. Rather than simply showing a 100's chart, it provides a real-life application and a deeper understanding of the concept through the video story.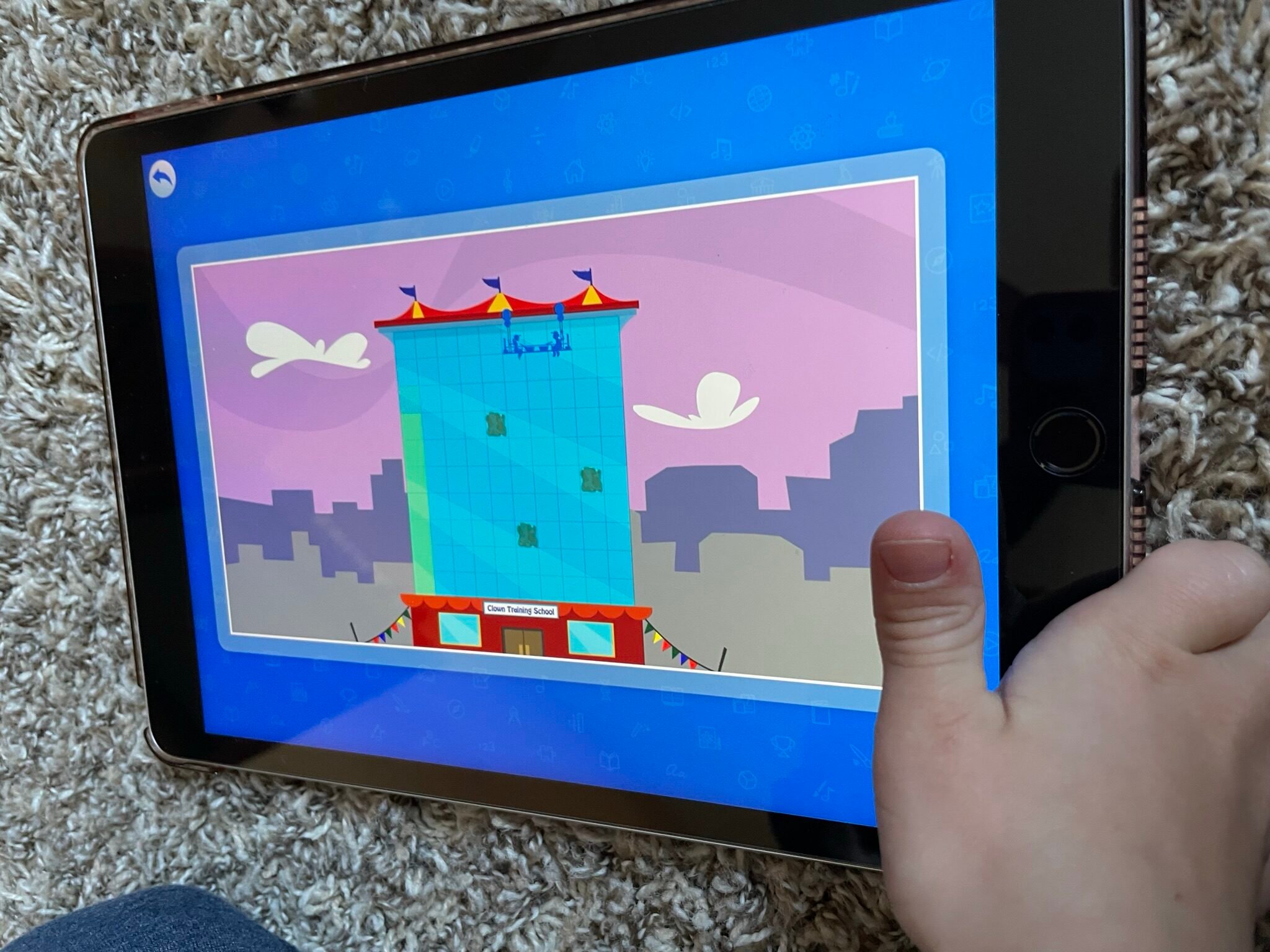 The activities are very well organized. The site is well put together and the content is easy to navigate as students move through increasingly challenging concepts. Being able to use the curriculum through the website on a desktop or laptop, or utilize the app on an iPad or phone, makes the content very versatile.
The lessons are engaging and provide wonderful learning opportunities. Oftentimes, my children were happy to be playing "games," and did not comment that they focused on a particular learning concept.
The games used a lot of positive feedback along the way. The site uses interactive characters throughout the activities to make the activities and learning the concepts fun and engaging.
The extra teaching features for the educator are very helpful. The lesson plan bank, along with individual calendar options is helpful for the teacher and student to clearly see their expectations for the day, week, or month.
Assessing and tracking progress is essential to knowing if the content is effective. Also, being able to have multiple child profiles, content based on one's age, and setting individual goals truly makes this an individualized experience.
If you have been looking for content to enhance your homeschool curriculum, look no further! Try Homeschool+ FREE for 10 days (then $49.99/mo. until canceled) to see if it works for you!

About the Author
Latest Posts

Kim has worked in the field of Education prior to staying home to spend more time with her three children. She enjoys hunting for deals, especially on everyday items and family outings.
Kim has grown up and continues to live in Central Minnesota. She enjoys being active outdoors, gardening, attending sporting events, and spending time with her family.