Thanksgiving is getting closer and we have a fun craft project that you can do with your kids. This Turkey Juice Box Craft turns an ordinary box of juice into a fun turkey friend with a colorful tail. These would be perfect for kids' place markers at the Thanksgiving table. You could just add each child's name on their turkey's belly!
For a fun party project or classroom craft, you can pre-wrap the juice boxes and provide pre-cut the feathers, beaks and wattles to make this DIY perfect for a quick class party project!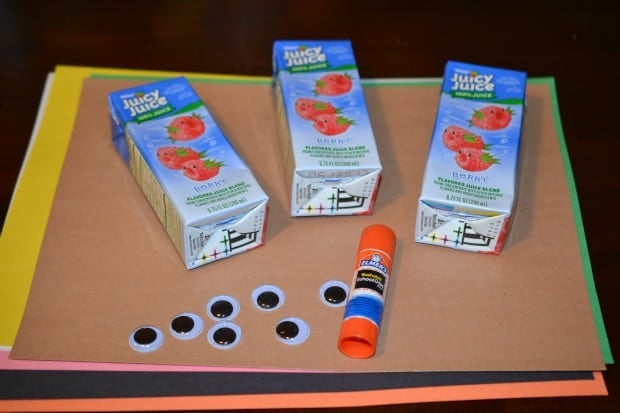 Turkey Juice Box Craft

Supplies:
Juice Boxes of your choice (I used Juicy Juice)
Construction paper (brown for the body, orange for the beak, red for the wattle and multiple colors for the feathers)
Glue
Scissors
Googly Eyes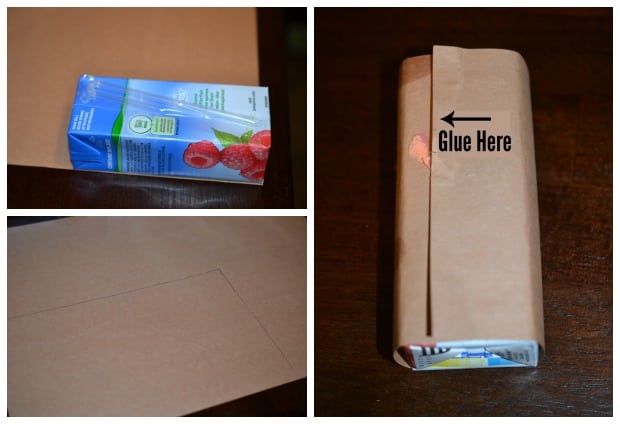 Instructions:
Start with a brown sheet of construction paper. Lay your juice box on top to 'measure' enough paper to go all the way around. I used a Juicy Juice Box and my sheet ended up being 7 ¾ x 4 ¾ inches.
Cut out the rectangle. Wrap your juice box with the paper and glue.
Cut a triangle from the orange construction paper. From the red construction paper, cut a small squiggle shape for the turkey's wattle.
Next, cut out feather shapes from multiple colors of paper.
Flip your juice box over so the glued seam is face up. Glue an arrangement of feathers to the back of the juice box.
On the front of the box, attach two googly eyes, beak and wattle.