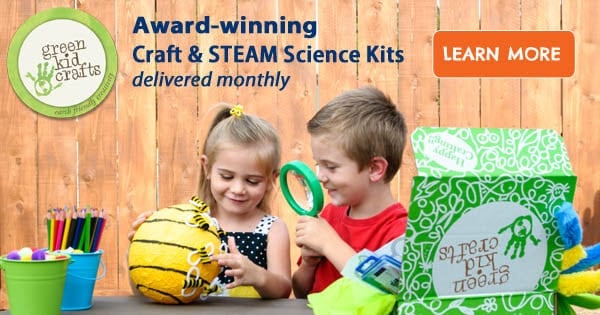 Kids across the country are unexpectedly home and the big question is – what are we going to do? You can keep kids' minds stimulated – and combat restlessness and uncertainty – with Green Kid Crafts' hands on STEM and STEAM activities! These fun, educational activity kits point the way to a creative learning and fun in the process.
Each month, kids receive a new Discovery Box full of engaging summer-friendly science and creative activities, each introducing a different educational theme. Junior Pack (ages 2 – 4) summer themes are Outer Space, Art Lab, and Silly Science. Big Kid Pack (ages 5 – 10) summer themes are Insect Explorers, Physics Lab, and Intro to Electricity.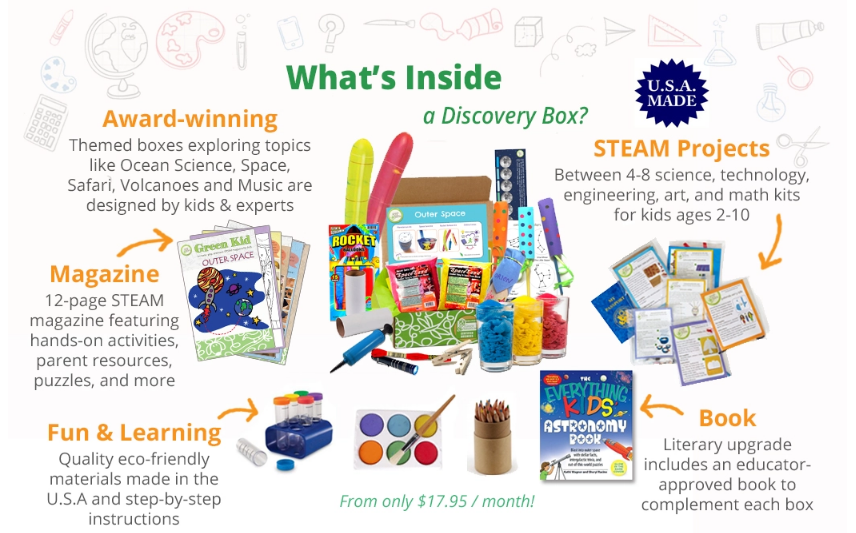 Green Kid Crafts' award-winning STEAM subscriptions pack a lot of fun and learning into convenient packages. Each box contains 4-8 science and craft kits, extension activities, and a 12-page kids magazine.
Green Kid Crafts Discount Code:
Save 10% off any new subscription with coupon code HOMESCHOOL. Get started HERE!