It's almost time for Easter! Here in Minnesota Easter is always a "tricky" holiday because it reminds us of springtime with baby animals, flowers and all that cute stuff.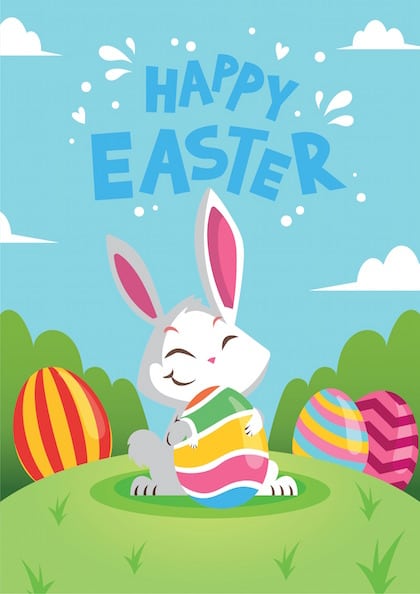 BUT, we usually still have some snow on the ground (at least we do here in Minnesota!) and things don't really look much like spring! This year I know we're not the only ones in that situation because lots of people have gotten rocked by recent winter storms.
So, even if it doesn't SEEM like spring, we can still celebrate spring with fun Easter crafts, activities and gatherings. Sometimes it can be fun to hunt for eggs in a snowbank, right?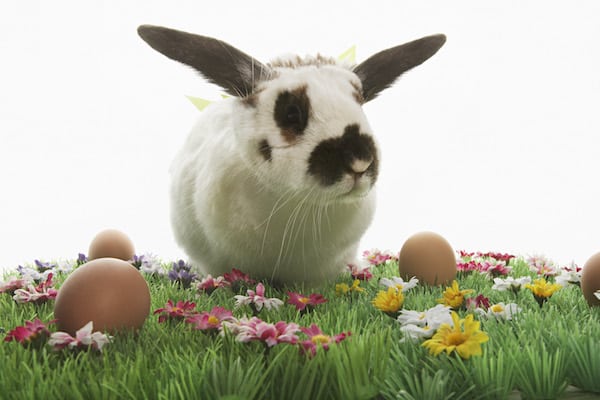 Printable Easter Word Search Puzzle
To add to the anticipation of Easter, we have created this free printable Easter word search puzzle. It includes 23 words about Easter and spring including the names of baby animals, flowers and treats you might find in your Easter basket.
All the words can be found by searching vertically, horizontally or diagonally. It makes makes a fun activity for a bit of quiet time at your Easter celebration or egg hunt, or as an addition to classroom or homeschool curriculum.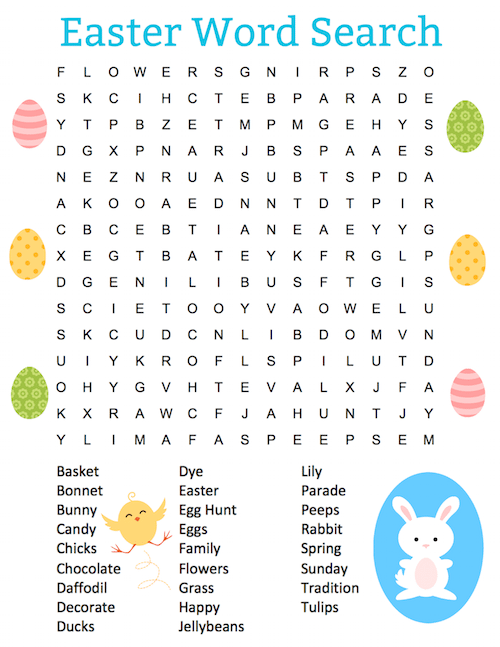 Print the Easter Word Search Puzzle HERE. You can simply print out the Easter word find puzzle on copy paper, or you can print it out, trim down the size and mount on sheets of pastel construction paper or card stock if you're using it as a festive party activity. Print out as many copies as you need!
Be sure to check out all of our other printables here at Jinxy Kids, including the free printable religious Easter word search puzzle. We have word search puzzles available for almost every holiday as well as many other occasions!