We have a FUN last minute goodie for St. Patrick's day! It's a FREE Printable St. Patrick's Day Activity Book.
THIS book comes with 8 different activities like a word find, matching game, Shamrock tic tac toe, and more. For an extra leprechauney (that's a word, right?) print out the book on light green copy paper.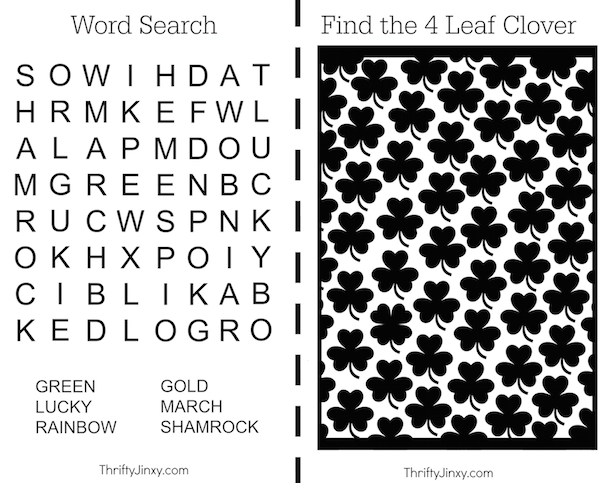 Grab each of these pages and then attach at the seems to form a book. You can glue the blank pages together, or leave them blank for room for your little ones to draw their own pots of gold, leprechauns, shamrocks and other St. Patrick's day favorites.
Printable St. Patrick's Day Activity Book Page 1
Printable St. Patrick's Day Activity Book Page 2
Printable St. Patrick's Day Activity Book Page 3
Printable St. Patrick's Day Activity Book Page 4
Printable St. Patrick's Day Activity Book Page 5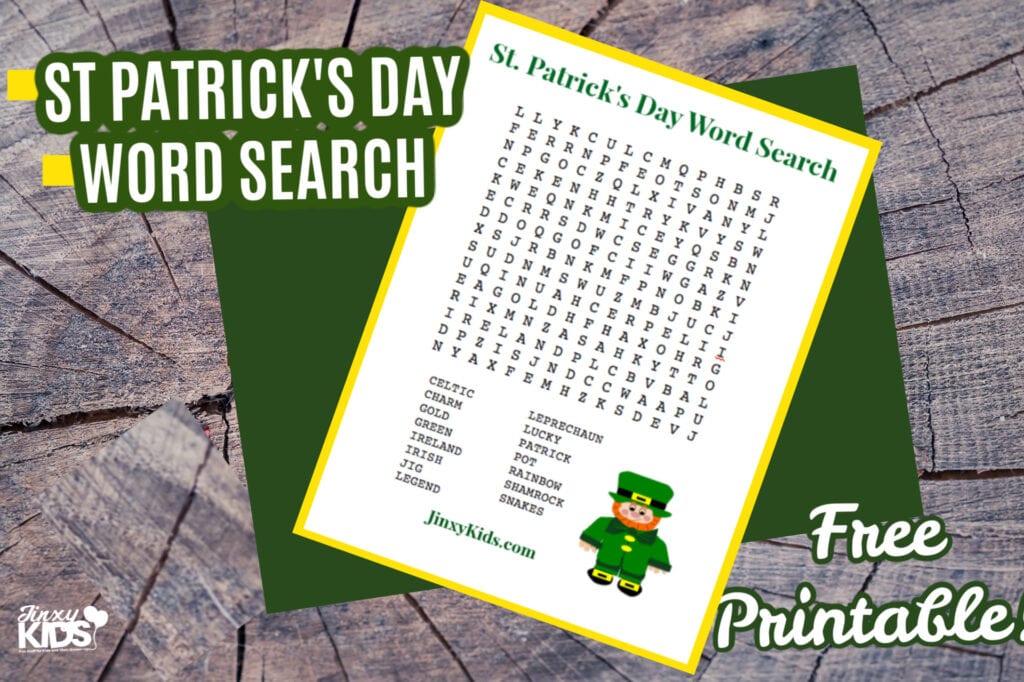 Besides the activity book, we have these other St. Parick's Day activity sheets on JinxyKids.com:
St. Patrick's Day Coloring Sheet
St. Patricks Day Word Search Puzzle
Shamrock Puppy Craft
Shamrock Ornament Craft Kit

St. Patrick's Day Mobile Craft Kit

12 – Shamrock emoji face Craft kits

12 Shamrock St. Patricks Day Kids Sticker Scenes

12 pack – St. Patricks Day Shamrock Crown Craft kits

St. Patrick's Day Top Hat Craft Kit

St. Patrick's Day Charm Bracelet Craft Kit

Leprechaun Craft Kit Bundle

Leprechaun Hat Craft Kit- Makes 10

St. Patrick's Day Rainbow Paper Chain Craft Kit

St. Patrick's Day Glitter Sign Craft Kit

12 ~ Leprechaun Magnet Foam Craft Kits