This Shamrock Puppy St. Patrick's Day Craft Activity includes a free printable pattern to make a cute St. Patrick's Day puppy starting with a shamrock shape.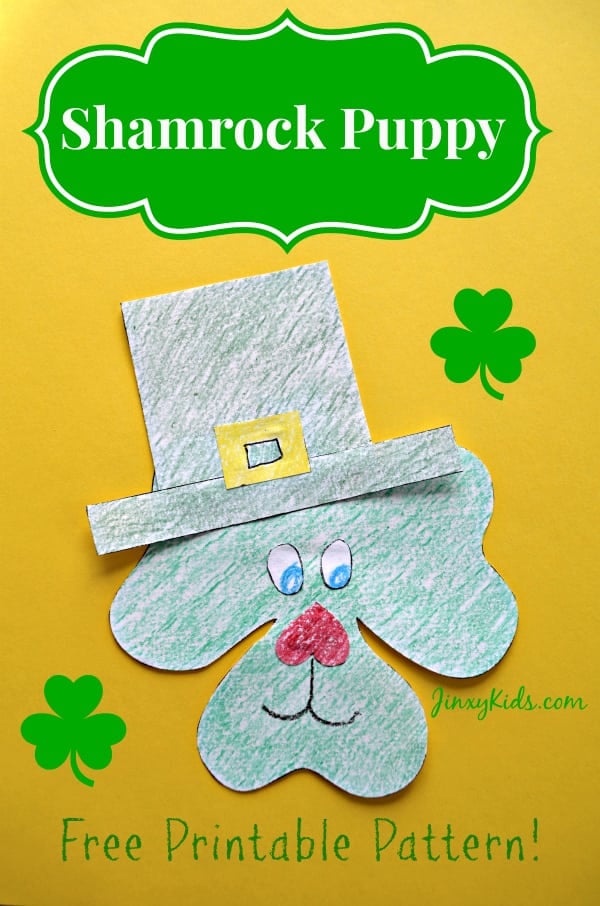 Shamrock Puppy St. Patrick's Day Craft
This fun Shamrock Puppy St. Patrick's Day craft activity uses an upside-down shamrock to create a dog's face. It's surprising how much a shamrock looks like a puppy!
It's fun to make and easy to assemble. For older kids you can have them cut out the pieces themselves and for younger kids you can give them the already cut pieces to color and assemble themselves.
If you like, you can print the shamrock pieces on green paper, but we think the coloring is a big part of the fun and makes each puppy more unique.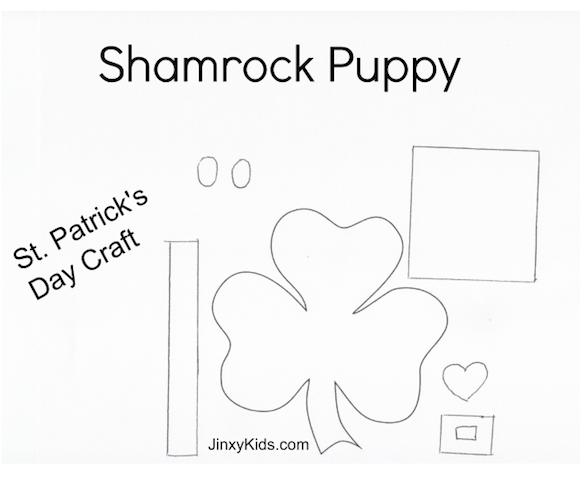 To assemble, just print the Shamrock Puppy Pattern and use crayons, paints, colored pencils or markers to color the pieces the appropriate colors. Cut out the pieces and assemble together using a glue stick. Then just draw on the mouth.
More St. Patrick's Day Kids Crafts:
Shamrock Ornament Craft Kit

St. Pat's Paper Hat Craft

St Patricks Day Crafts Felt Shamrock

Would You Rather? St Patrick's Day Edition

Make Your Own Leprechauns Stickers

St Patricks Day Coloring Book

St. Patrick's Day Party Favor Set

St Patricks Day Bingo

St. Patrick's Day Party Favors for Kids

Owl Shamrock Ornaments Craft Kit – 24 Sets

St. Patrick's Day Slap Bracelets, Lucky S

Tissue Paper and Acetate Shamrock Craft

St. Patrick's Day Wreath Signs Craft Kits