This free printable Black Inventors Search puzzle will help children become familiar with notable black inventors in the United States. Use it for review or as a stepping stone to learn more!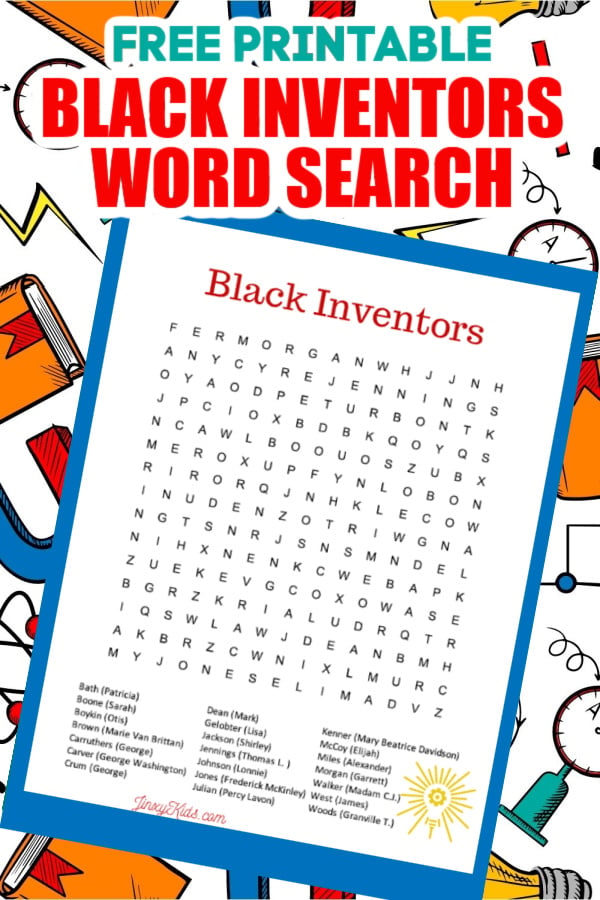 When it comes to African American inventors, who do you think of first? For me, I have to say it's George Washington Carver. Sad to say, when I was a kid he was about the extent of what we learned about black inventors.
Yes, he certainly deserves the recognition he has received, but there are so many other black inventors to study and learn more about them and their inventions!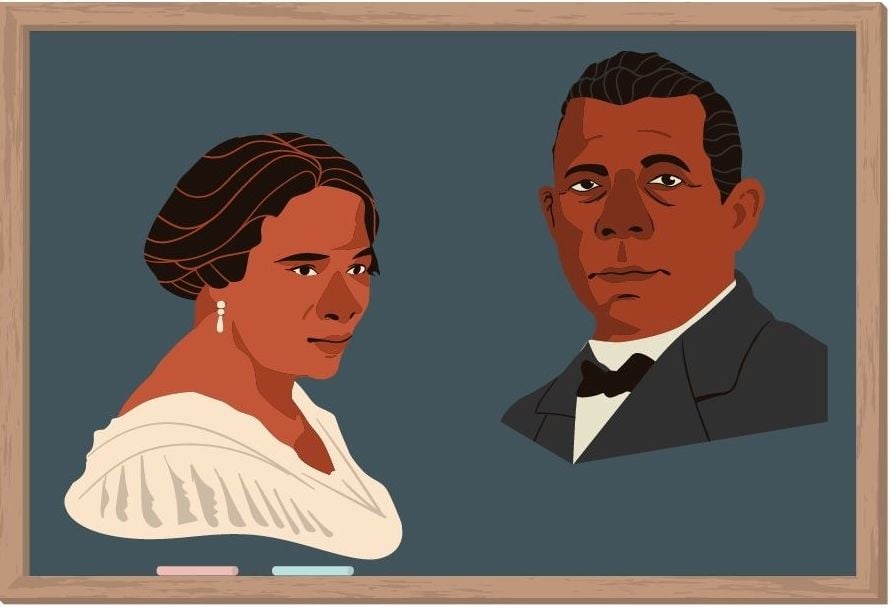 FREE Printable Black Inventors Word Search Puzzle
To help AND to add a bit of fun, we have created this FREE Printable Black Inventors Word Search Puzzle.
It includes the names of men and women who who have invented things that have helped improve our everyday lives, whether that be in science, technology, food, household products or other fields.
There are 21 last names of inventors included in the puzzle. On the word list we also give you the rest of their complete name in parentheses, but only the last name is actually in the word search.
All the names can be found by searching vertically, horizontally or diagonally.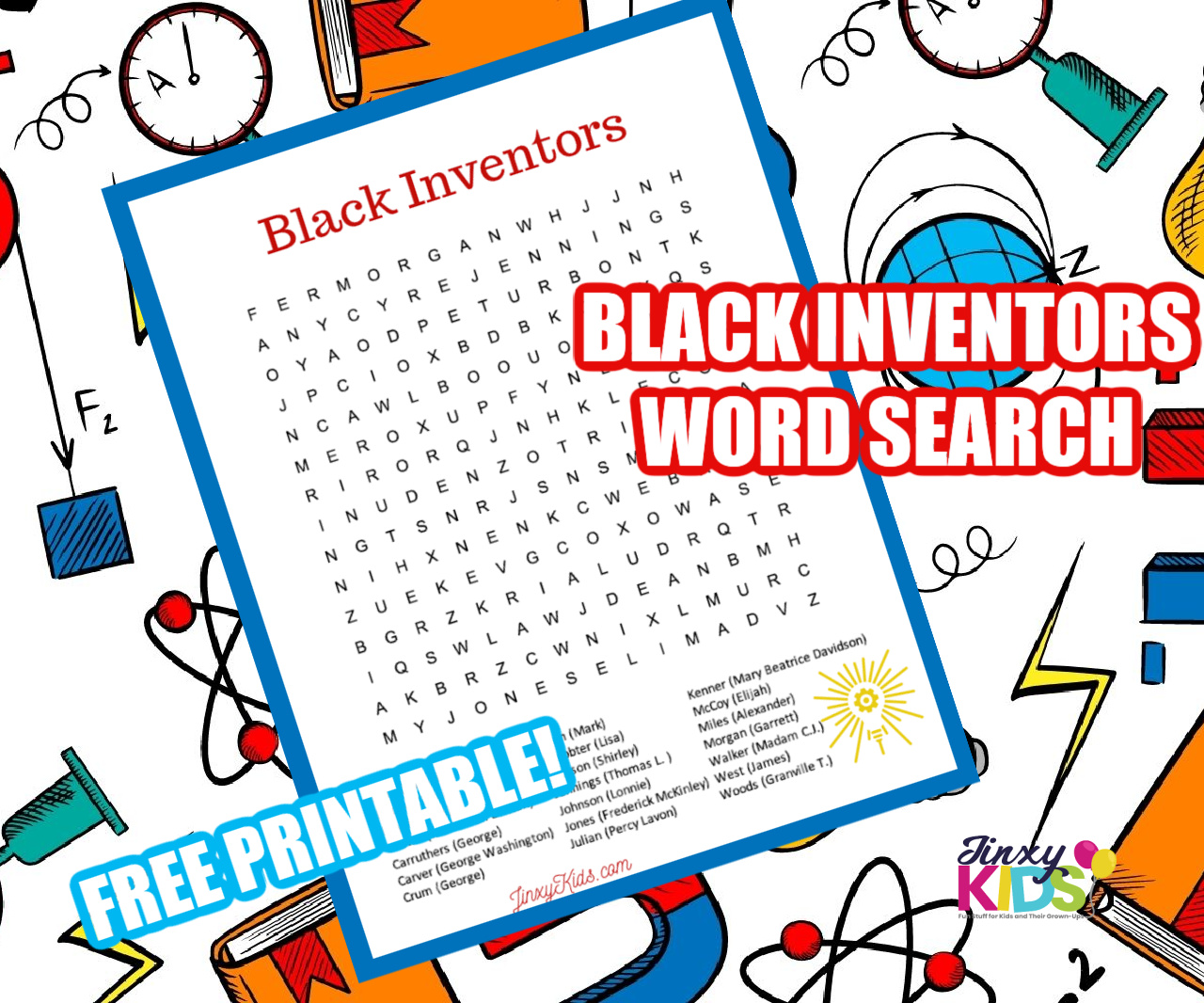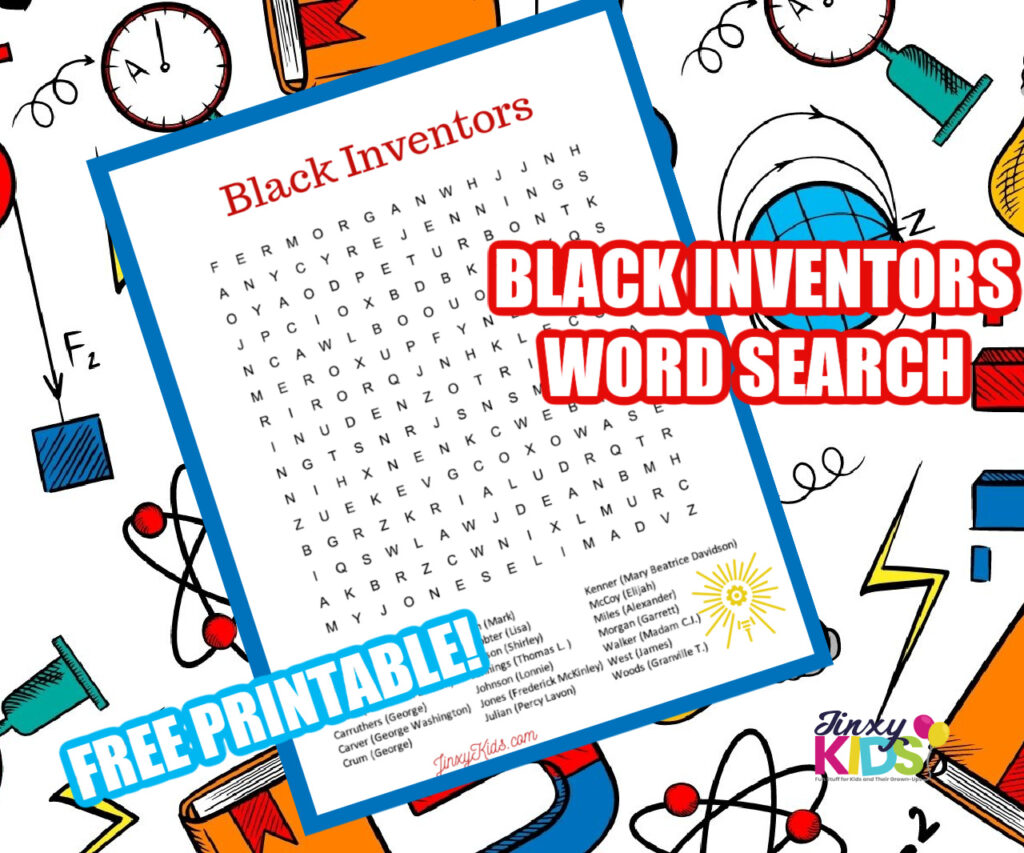 You can simply print out the puzzle on copy paper, or you can print it out, trim down the size and mount on sheets of construction paper. Print out as many copies as you need!
The word find is a tool to be used all year, but it's also the perfect addition to a Black History Month classroom lesson plan or homeschool curriculum.
If you haven't already, take some time to look up these great inventors and discuss with kids how their inventions have helped us. Let them learn who these people are, why they are important and maybe even encourage the kids to go on to make some great inventions themselves!
Print the Black Inventors Word Search Puzzle HERE.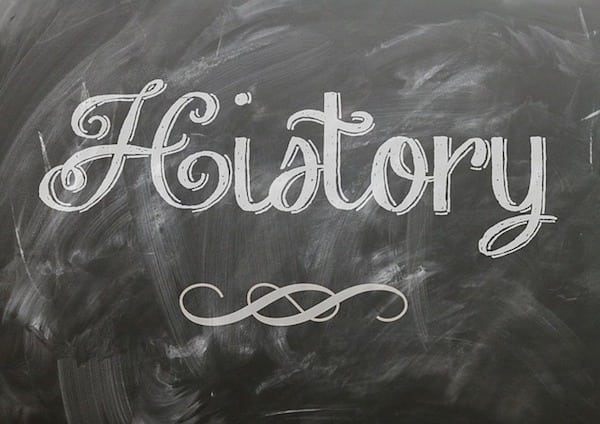 You might also be interested in these word search puzzles:
Black History Month Word Search
Martin Luther King, Jr. Word Search
About the Author
Latest Posts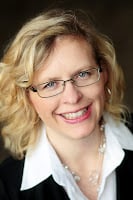 I'm a busy blogger and happy auntie of Little R, who I spend time with several days per week – which ends up being the FAVORITE part of my week! We love to cook together, do crafts, play outside and turn boring errands into fun adventures.