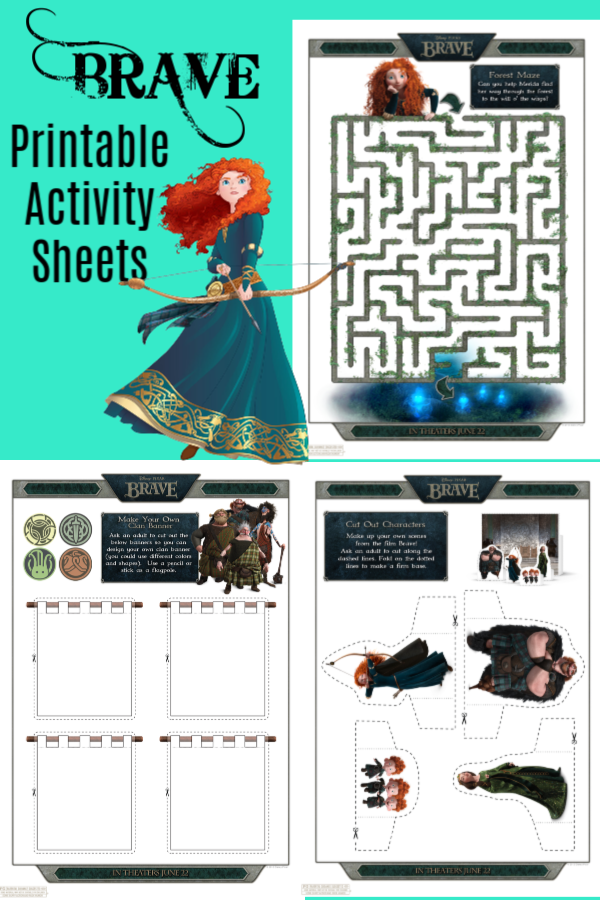 Disney/Pixar's BRAVE is a family favorite! You can grab a copy of it here.
To add to your movie viewing fun, Disney Pixar has created these fun and FREE printable activity sheets with mazes, games, cut-out play sets, "create your own banner" and more. Have fun!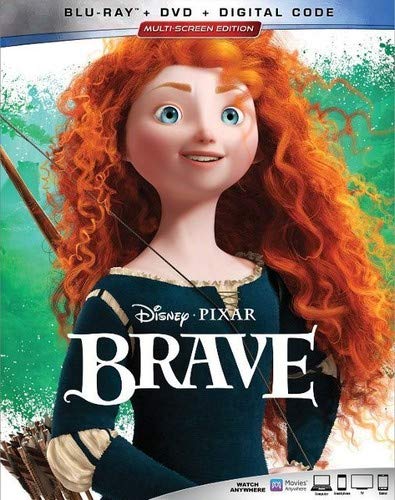 Printable Brave Activity Sheets
BRAVE Archery Maze
BRAVE Clan Banners – Design Your Own
BRAVE Cut-Outs 1
BRAVE Cut-Outs 2
BRAVE Cut-Outs Background
BRAVE Coin Archery
BRAVE Spot the Difference Game
BRAVE Triplets Maze
BRAVE Wisp Maze
BRAVE Recipe Cards
If you're considering watching BRAVE with your kids for the first time and not sure what to expect, read our review to see if Brave is too scary for kids with suggestions for watching.