Hippity, hoppity… Easter is on its way. It's time to start thinking about Easter Basket fillers!
Name a holiday and it usually comes with some sort of candy accompaniment. Valentine's Day = box of chocolates. Christmas = candy canes. Easter = baskets filled with candy. And yes, it can be fun to indulge and give our kids treats, but if you're looking for some Easter basket candy alternatives to include along with or in place of the candy, read on!
The Easter phenomenon is back! This egg-shaped decorator holds and spins hard-boiled eggs while you use the included markers to create stripes, lines and other fun designs! No more smelly egg dye!! Ages 3+.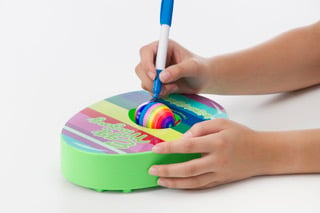 From Hog Wild Toys. Designed to look just like a delicious chocolate bunny, this 'treat' even has a 'bite' taken out of his ear! Plus, this lil' bunny can 'shoot' its own rainbow colored dingle berries up to 20 feet! Simply squeeze its belly and the berries fly! Comes with six safe foam balls. From Hog Wild.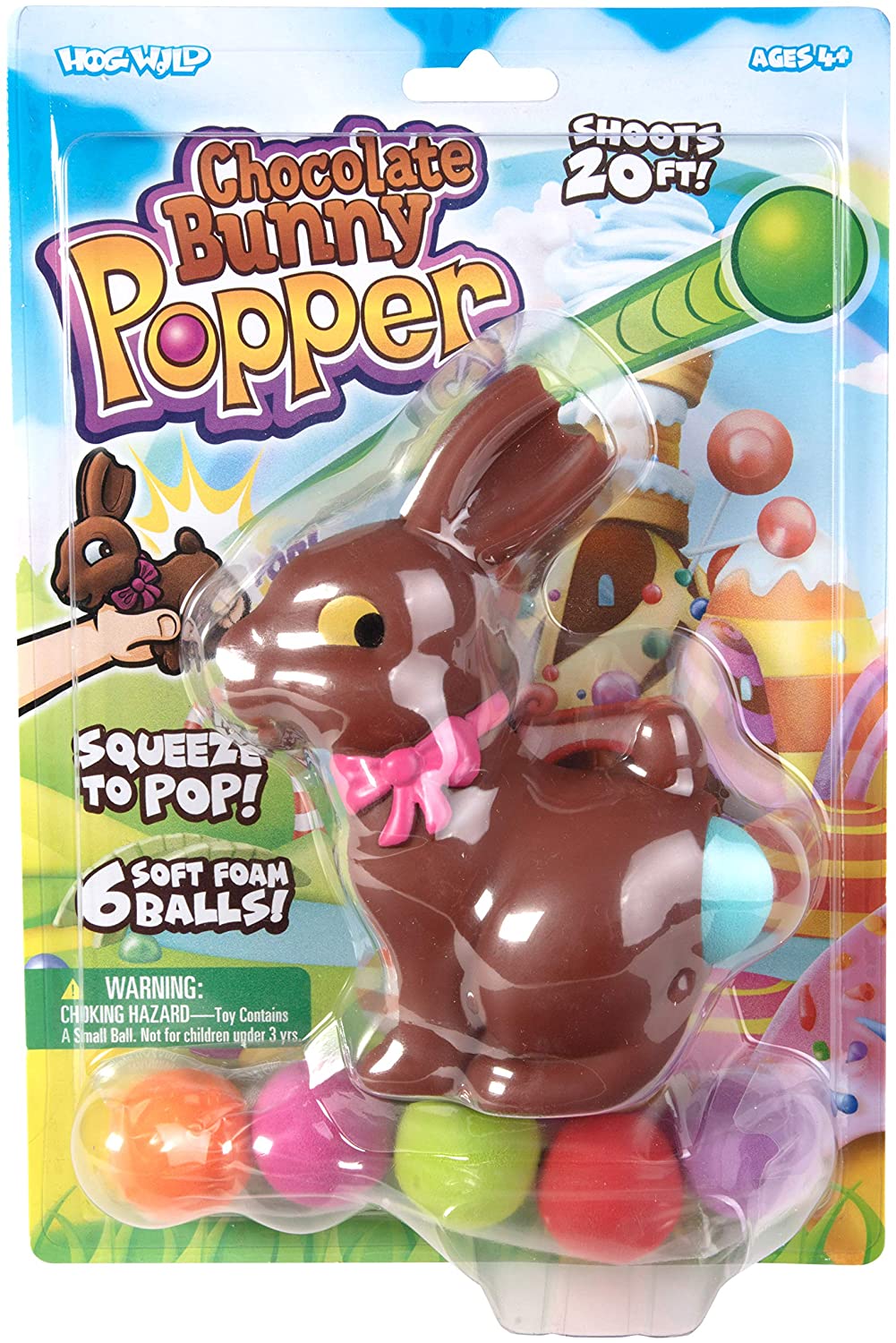 A great outdoor activity with discs that launch up to 100 feet in the air with the easy to use, hand-held disc launcher! Simply load the disc onto the launcher, pull the cord and watch it zoom into the sky! Ages 5+.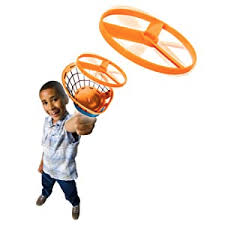 Collect a mystery figure in every box! With 12 'boys' and 12 'girls' figures each unboxing is a new surprise! With interchangeable parts, kids can create entirely different figures and create new and original characters creating a new world of imagination! Available in March, Ages 5+.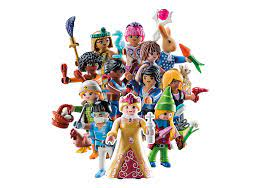 Can I just take a moment to say how ADORABLE Calico Critters are? We just love how cute and sweet they are and how they encourage creative play. This Easter, children can take the Baby Critters outside to play in this sweet little tree house. They can have the Baby Critters hop on the swing or rock in the hammock for outdoor fun. The tree house includes a table, chairs & steps along with Hazelnut Chipmunk baby Luke who is ready to play!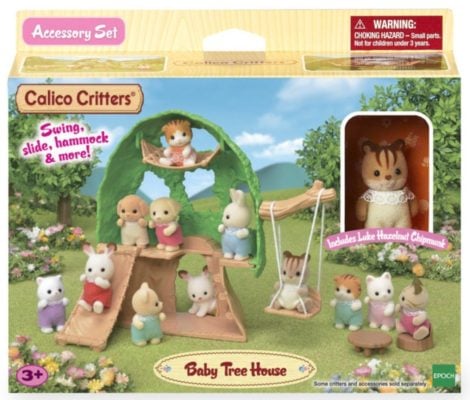 The fun continues in the Baby Castle Playground featuring Hopscotch Rabbit baby Grace included. Children can send the Baby Critter friends up the ladder to the lookout tower or send them slipping down the slide or playing with friends in the sandbox.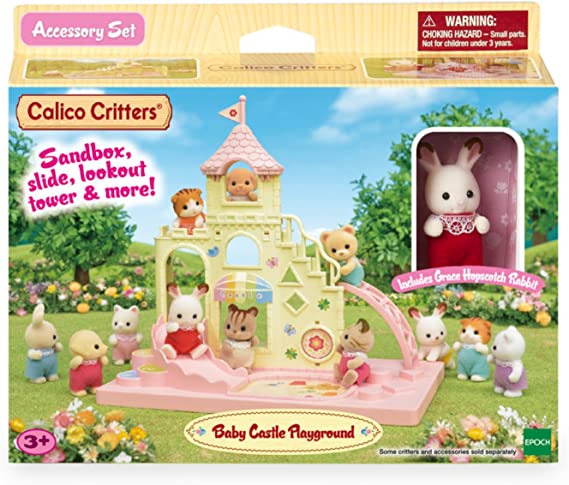 Children can take Cuddle Bear baby traveling along this sweet sightseeing railway and stop at the mini-station when the Baby Critters arrive at their destination. The set includes two cars for riding and a mini-station for arrival and departures.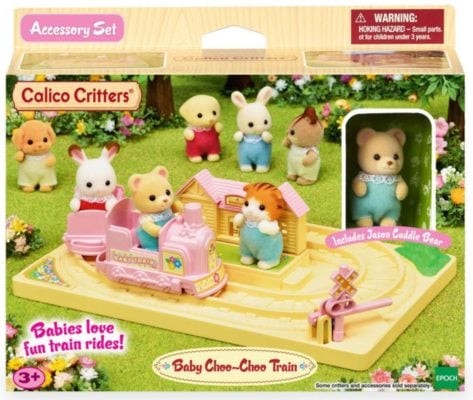 Players combine silly accents with even sillier phrases to create sayings that are just plain ridiculous! Each round features one accent, and each player must read one of their Phrase Cards in said accent. The Nonsense Judge picks their favorite to win that round! You don't have to be good at accents to play—have fun with it and be silly to make the phrases your own!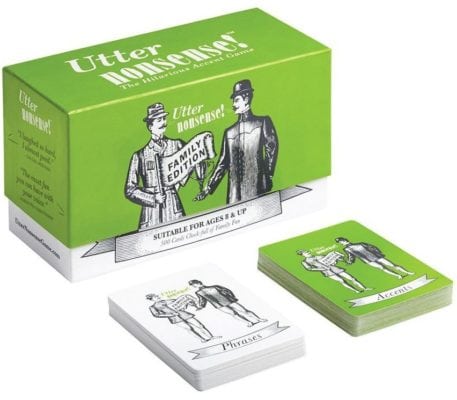 What other Easter basket candy alternatives are you trying this year?
About the Author
Latest Posts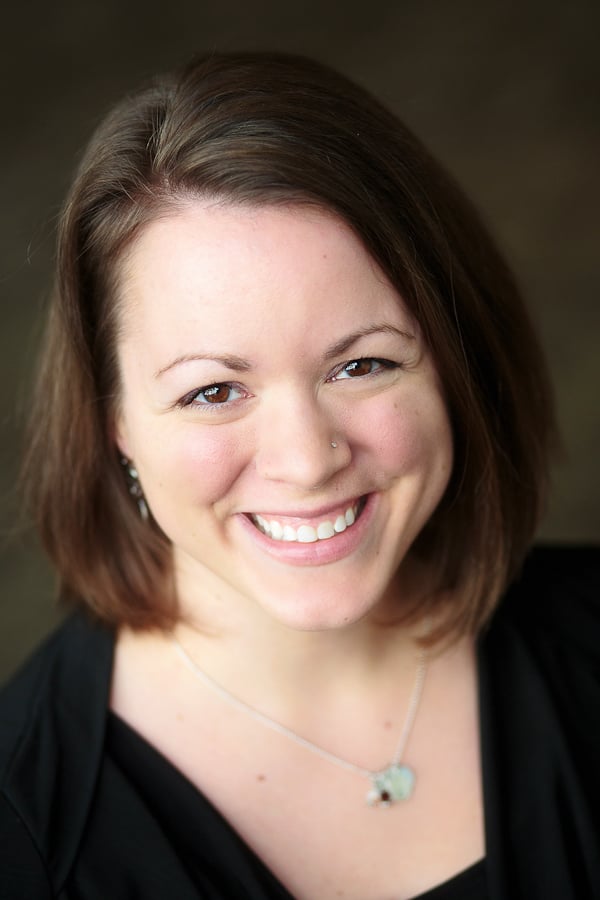 Laura is a former high school English teacher turned avid deal shopper following the birth of her first child. Now she's a work-from-home mom of six which keeps her plenty busy! On the off chance she gets some free time you'll find her with her nose in a book, spending time with family and friends, or enjoying a hot cup of coffee.