We have two great game options to try on your next family game night, Blackbeard's Treasure Hunt Game and Cake-N-Bake Challenge.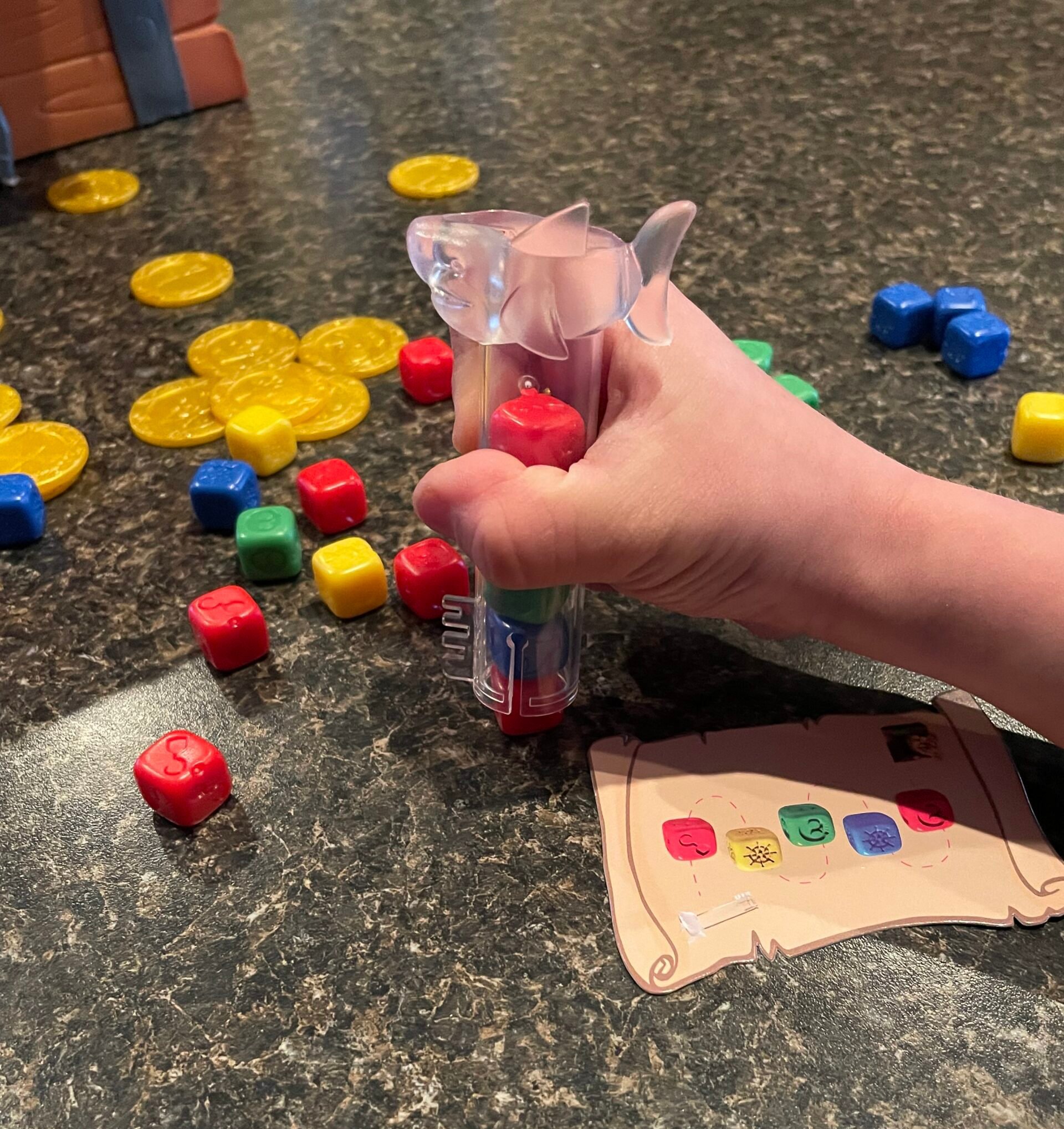 As we continue with a few more weeks of winter, we may be spending a little extra time indoors. Not to worry! We have two great family game options to try that will provide some fun entertainment this winter and beyond!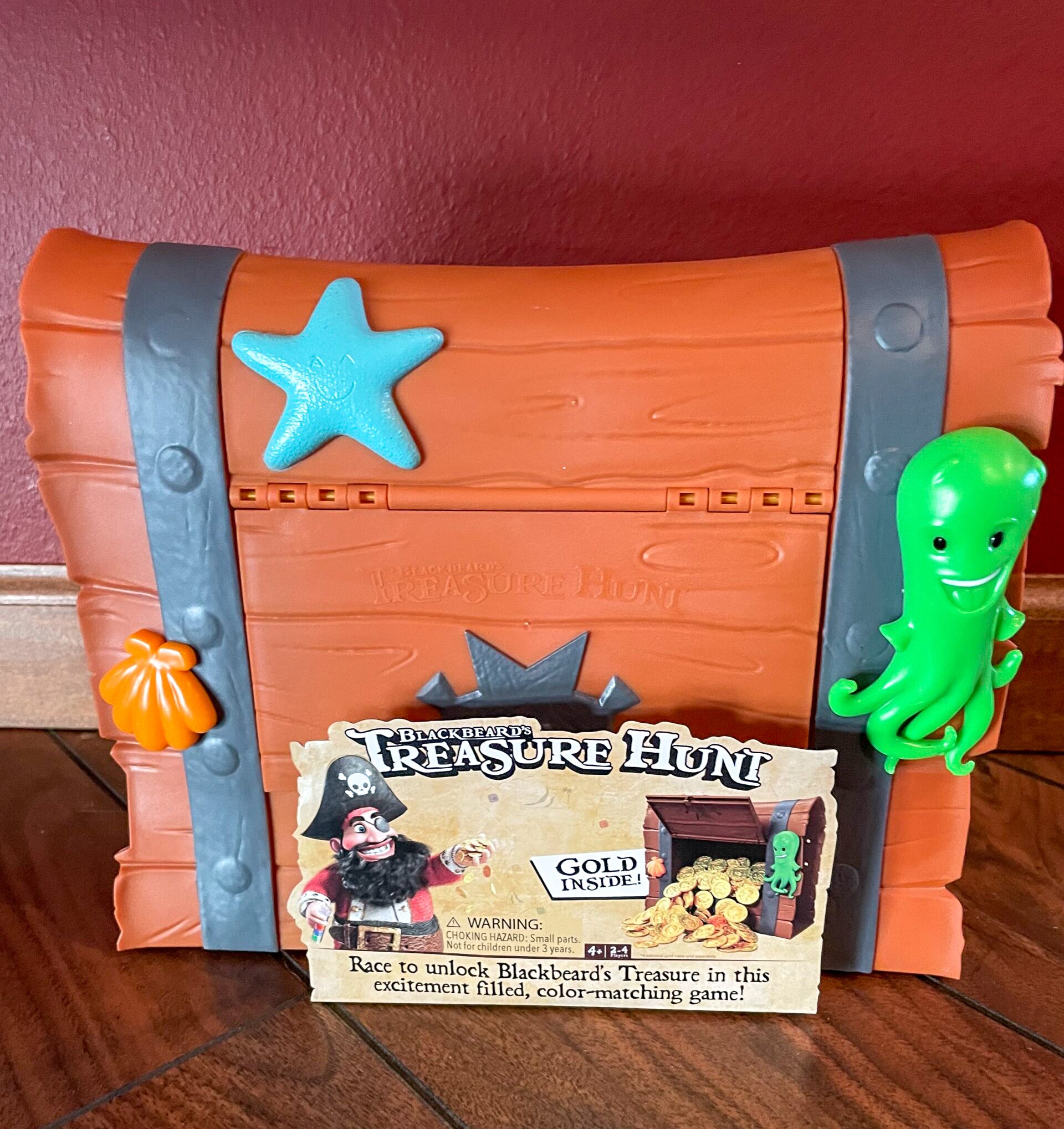 Avast me hearties! This newest kid's action game from Vango has all the pirate-loving tropes for young swashbucklers!
Follow the treasure map, unlock a treasure chest, and collect the booty of gold doubloons that spill out of the Chest! Takes both luck. . . and strategy. Yo ho ho… this sounds like a lot of fun!!!
Blackbeard's Treasure Hunt Game can be purchased on Amazon. It is recommended for ages 4 years and up.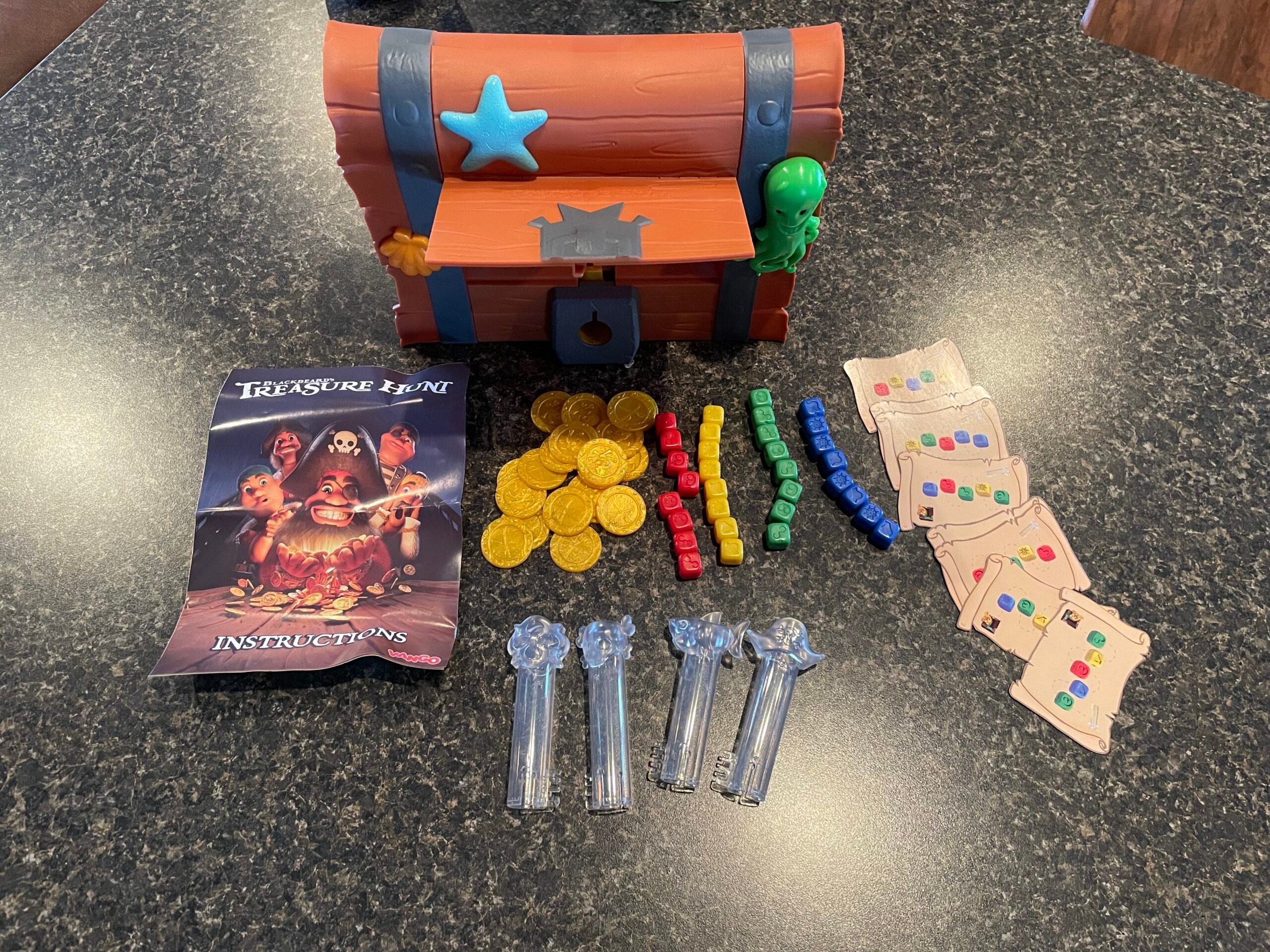 Pop open the treasure chest to find instructions and all the game contents. Using your treasure map, race to build your special key by matching colors and symbols on the dice, and unlock the treasure chest filled with gold coins.
One big advantage of this game is that it can be simplified or made more challenging based on the ages of children you are playing with. To simplify, use the treasure map cards to only match the colors of dice. To add an extra challenge, find the correct color and symbol dice that matches your card.
Be the first to fill your key, unlock the treasure chest, and find the gold coins!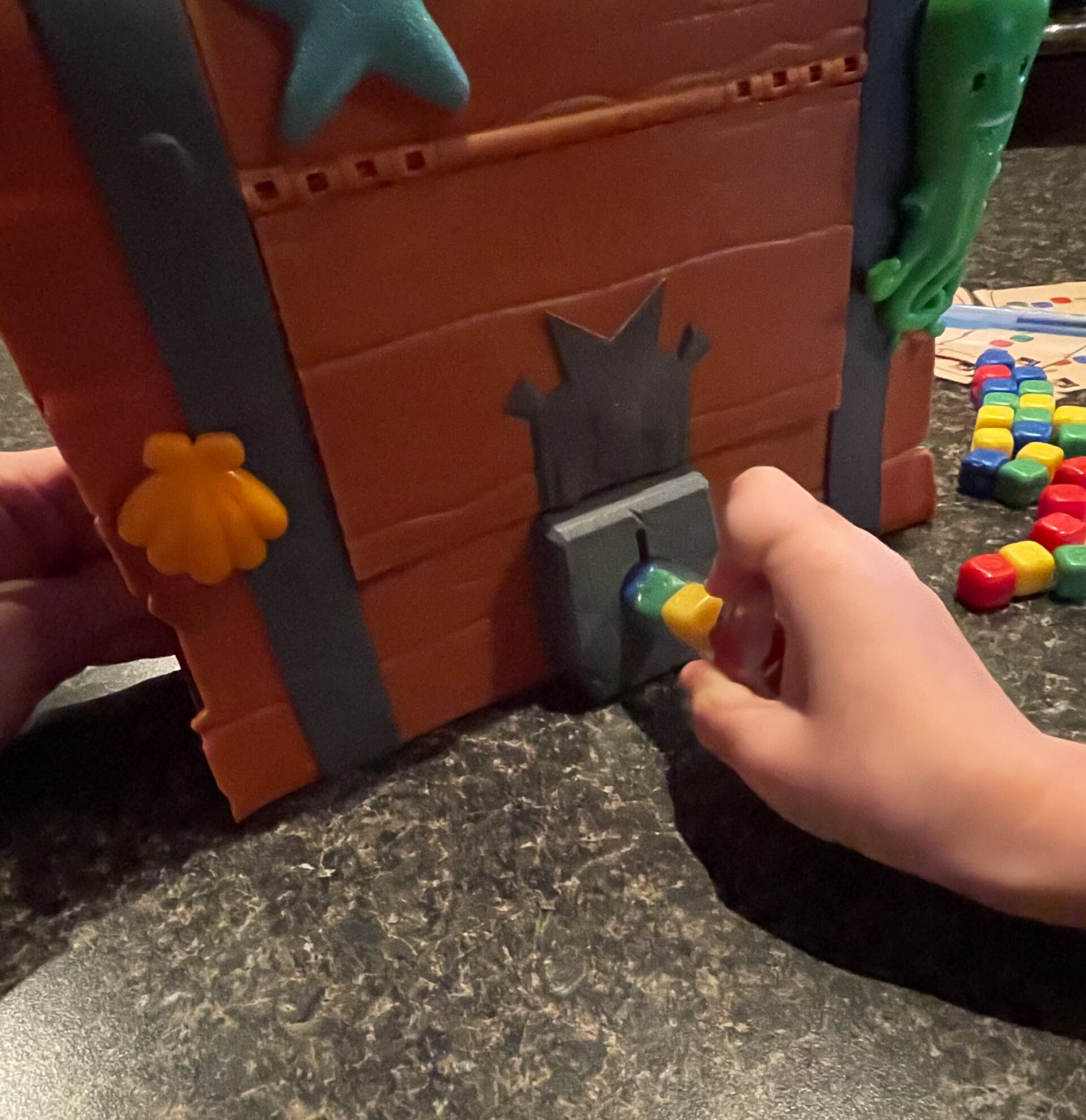 My children and I really enjoyed this game. It combines the thrill of competition, practicing skills of color and symbol matching, counting dice, and fine motor skills of pushing dice into the key and turning the key, all in a fun game atmosphere. My children wanted to play it over and over again!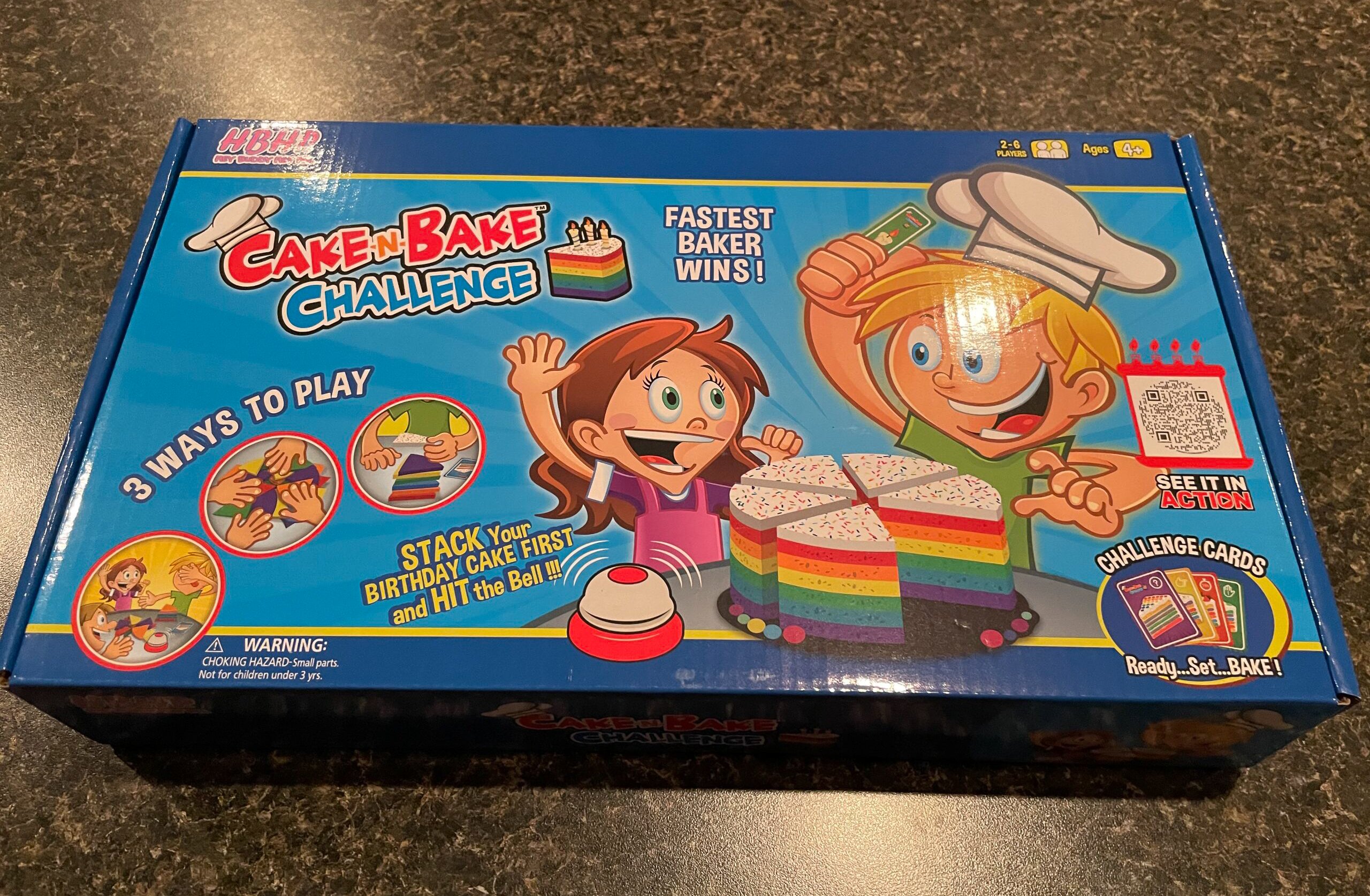 Bring the excitement of cooking shows into the game room with the Cake-N-Bake Challenge.
This is a fast-paced, color-matching, cake-building game from Hey Buddy Hey Pal where the "fastest baker wins!"
Players race to stack their cake slices based on the order on a game card. The first to correctly stack their cake wins a candle, and whoever collects six candles wins and gets to wear the included chef's hat.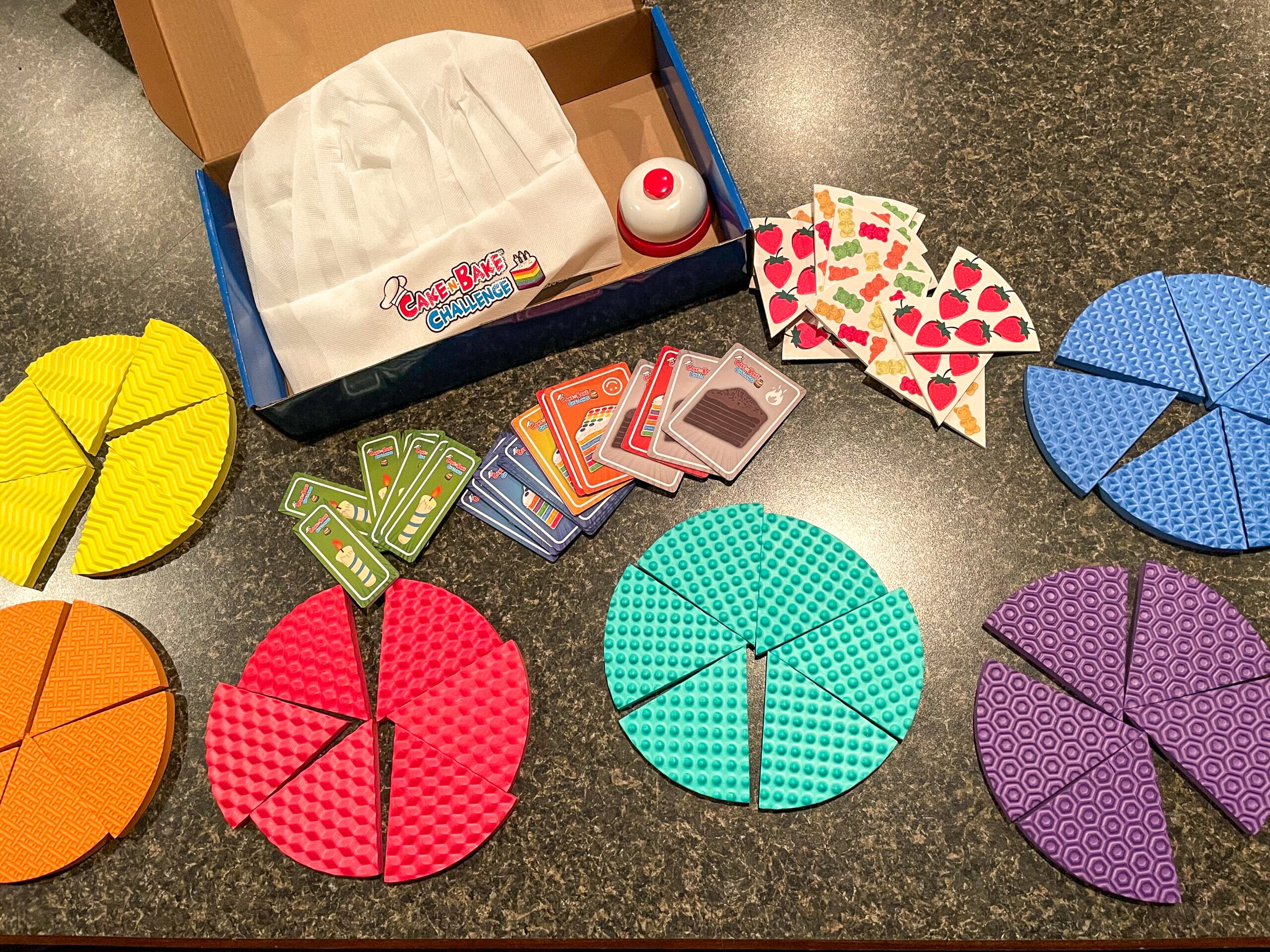 Complete with colorful, textured foam cake slices, icing cards with toppings ranging from multi-colored candies and gummy pandas to strawberries and rainbow sprinkles, the pressure is on to stack your cake correctly!
Watch out for Special Action Cards because they can be a recipe for disaster, like the One-Hand Card where you can only use one hand to bake, or the Burnt Cake Card where you miss a turn! Look for the Mystery Cake Card because you can build almost any cake you want and speed to the buzzer.
With three ways to play, ranging from Easy, Medium, to Sensory Play, there is sure to be a way to entertain your family with this game. No reading is required to play this game.
The Cake-N-Bake Challenge Game is available on Amazon.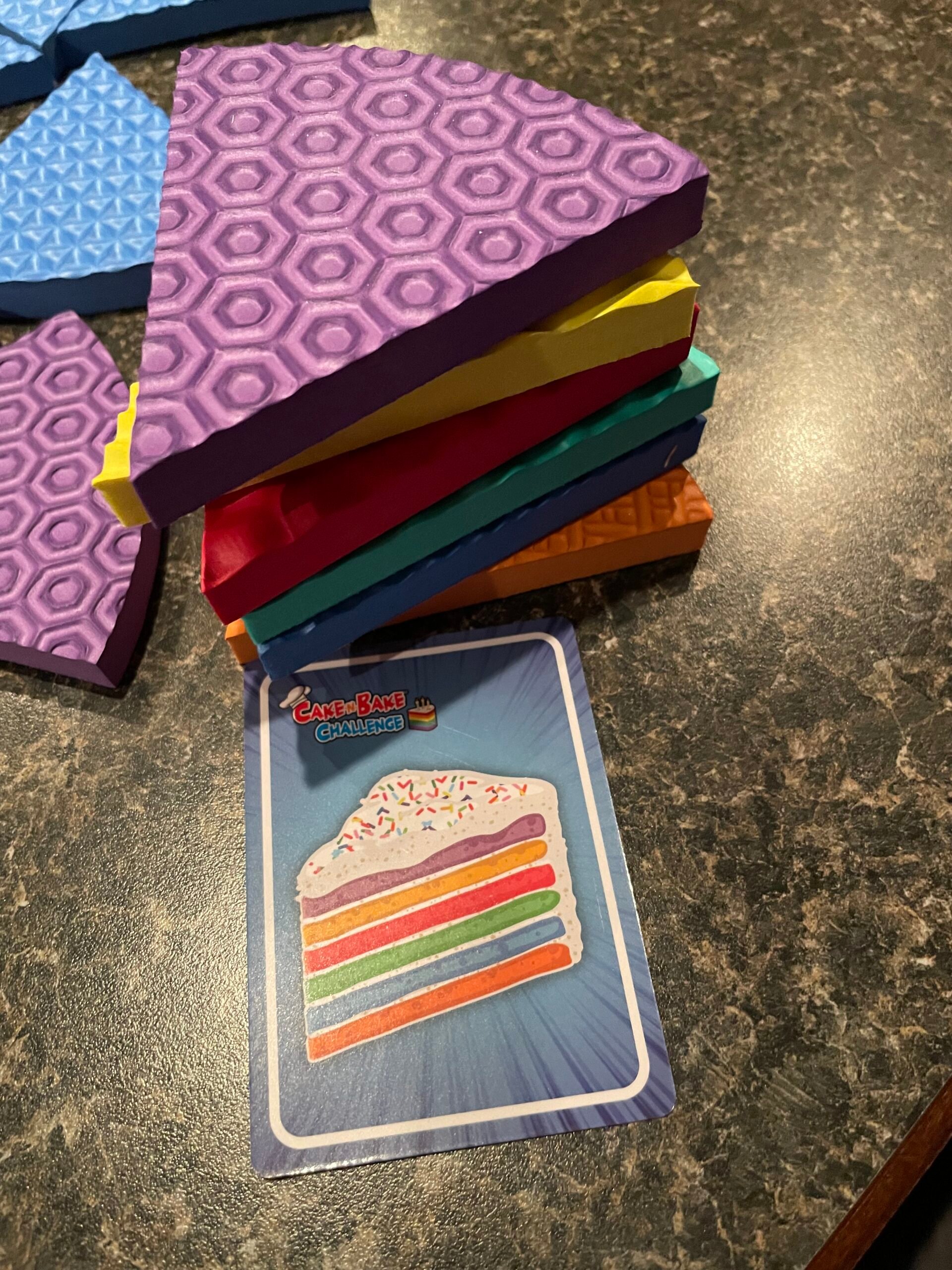 This is a fun and engaging game. The foam cake pieces have different textures, making it a hands-on, sensory experience for everyone. This game offers flexibility and versatility, being able to play with a wide range of children's ages.
Many skills get practiced through this game such as counting, object-picture matching, color matching, and sequencing an order.
Not only do you get practice with important school skills, but the added excitement of a race makes for a fun competition!
About the Author
Latest Posts

Kim has worked in the field of Education prior to staying home to spend more time with her three children. She enjoys hunting for deals, especially on everyday items and family outings.
Kim has grown up and continues to live in Central Minnesota. She enjoys being active outdoors, gardening, attending sporting events, and spending time with her family.