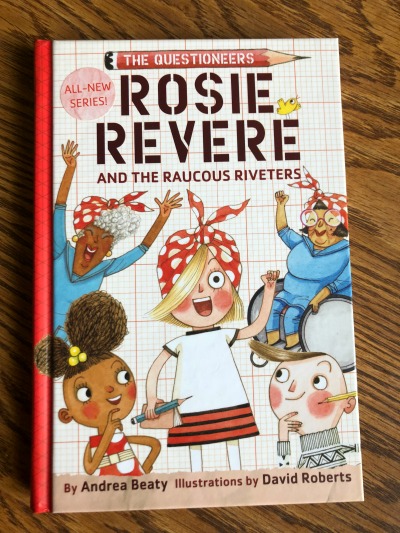 Thinking ahead to the holidays and gift giving? Books make a GREAT gift – no batteries required! Plus, books can be read again and again and passed down to younger siblings for their enjoyment, too. We can't get enough good books in our house!
My 7-year-old is an avid reader who is always on the lookout for new reading material, so I was thrilled to get a peek at Rosie Revere and the Raucous Riveters, the first book in an all-new series recommended for kids ages 6-9. If you've heard of The Questioneers and Rosie Revere, Ada Twist, and Iggy Peck (and even if you haven't), you'll love these brand-new adventures!
The Questioneers series is a celebration of STEM, perseverance, and passion. Like its characters – Iggy Peck, Rosie Revere, and Ada Twist – every budding architect, engineer, scientist, mathematician, and leader will become inspired to solve everyday mysteries and come to think more critically about their world. Most importantly, they will learn that despite the inevitable difficulty in achieving success, they should always continue to "Read. Question. Think." — and never give up on their dreams.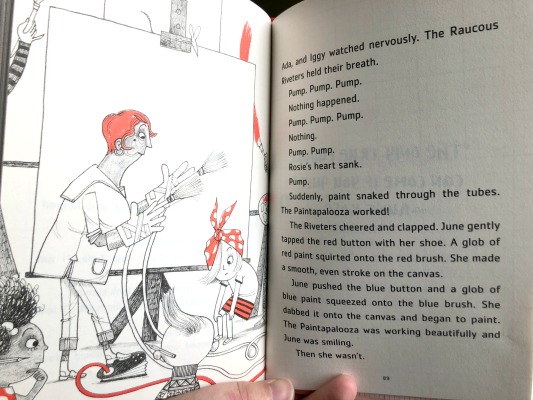 In this new book, Rosie Revere is no stranger to flops and fails, kerfuffles and catastrophes. After all, engineering is all about perseverance! But this time, Rosie has a really important project to tackle—one that feels much bigger than herself. Rosie's beloved Aunt Rose and her friends, the Raucous Riveters — a group of fun-loving gals who built airplanes during World War II — need Rosie's help. One of the Riveters needs a special contraption to paint in Blue River Creek's annual mural competition. And Rosie's just the engineer for the job!
After one flop…then another…and another…Rosie starts to lose hope. But thanks to some help from her classmates Iggy Peck and Ada Twist, Rosie creates the Paintapolooza, and, along with the Riveters, she rediscovers the meaning of home.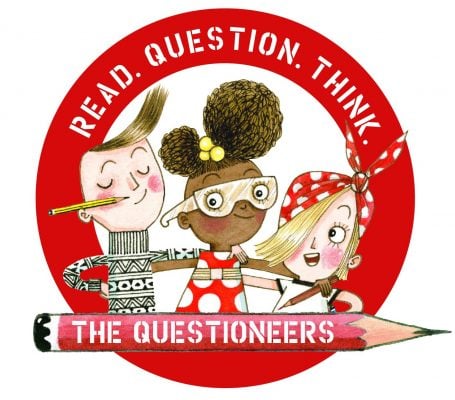 Be sure to enter our reader giveaway for a chance to win a hardcover copy of Rosie Revere and the Raucous Riveters along with The Questioneers Collection picture book box set!
Follow Rosie, Ada, and Iggy on their adventures through the official websites:
Visit the Official Site
Follow Abrams Kids Books on Twitter, Facebook, and Instagram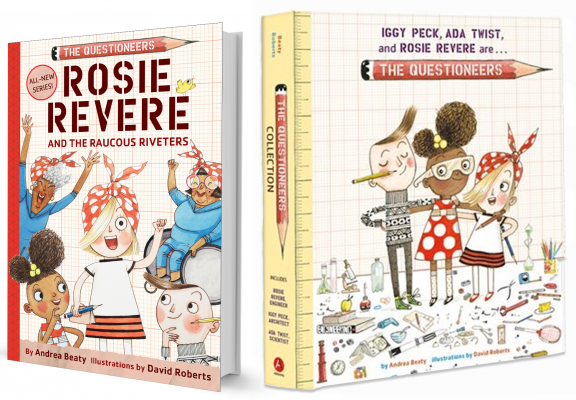 About the Author
Latest Posts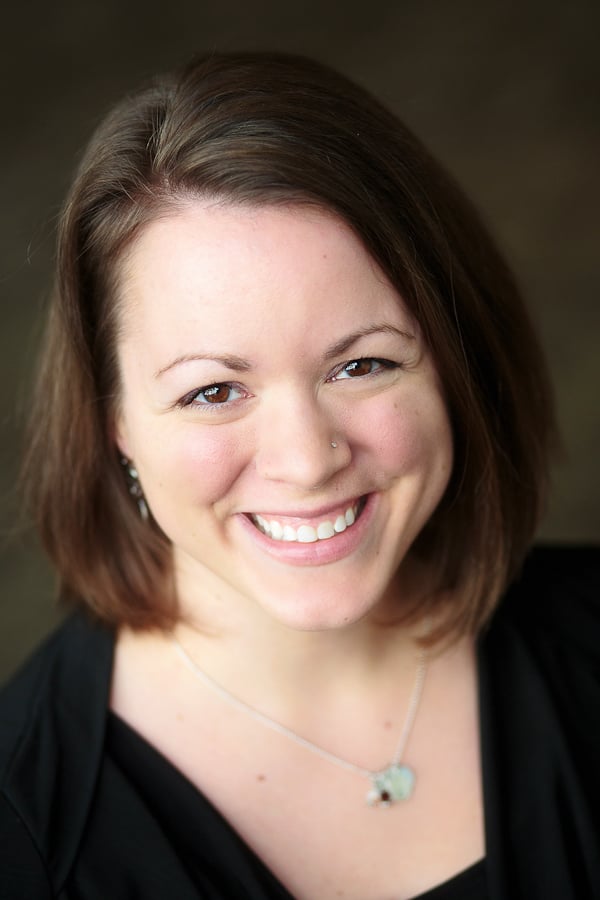 Laura is a former high school English teacher turned avid deal shopper following the birth of her first child. Now she's a work-from-home mom of six which keeps her plenty busy! On the off chance she gets some free time you'll find her with her nose in a book, spending time with family and friends, or enjoying a hot cup of coffee.