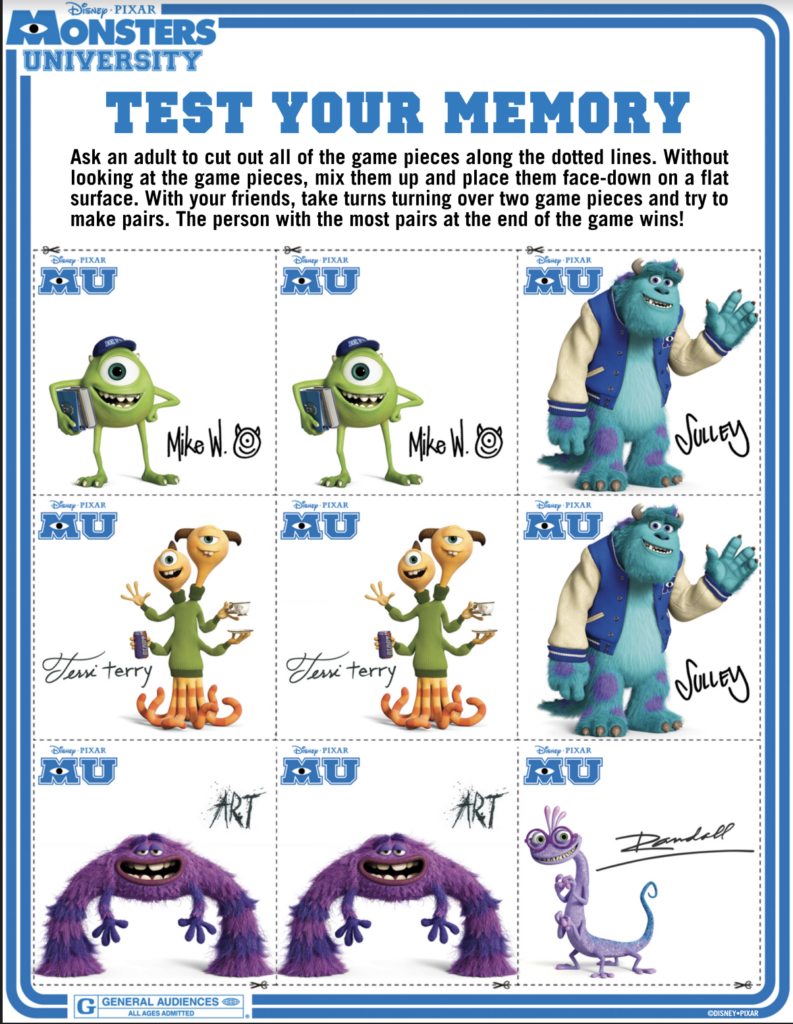 Where are all my Monsters University fans? Ever since I first started seeing the commercials for this movie on TV I was excited to see it and now it has turned into a favorite!
How about you? Who is YOUR favorite monster?
To add some fun for you and your little ones having a Monsters University movie night or just filling some free time, check out these fun and FREE printable Monsters University Activity Sheets!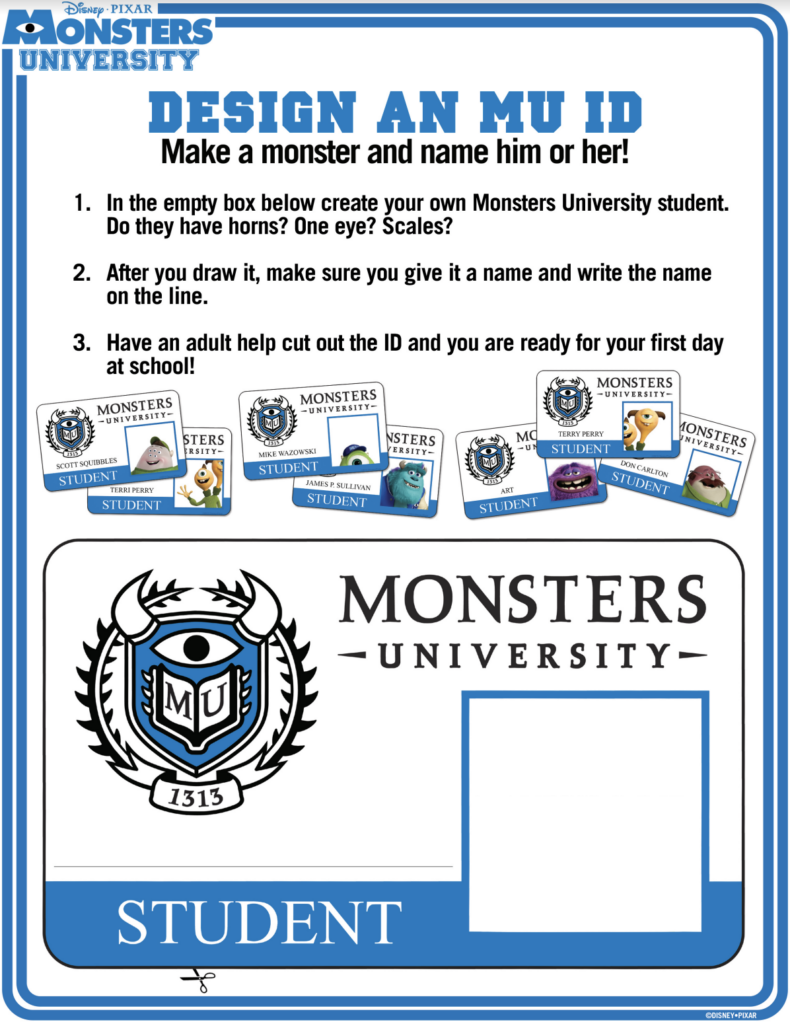 Monsters University Printables:
Design Your Own School Crest: Every distinguished university deserves a crest
that sets it apart. Draw what your school's crest would look like starting with the basic shield shape provided and then add on color, a monster mascot, a sloganor date and any other item you want!
Monsters University Memory Cards: Cut out all of the game pieces along the dotted lines. Without looking at the game pieces, mix them up and place them face-down on a flat surface. Take turns turning over the game pieces and try to make pairs. The person with the most pairs at the end of the game wins!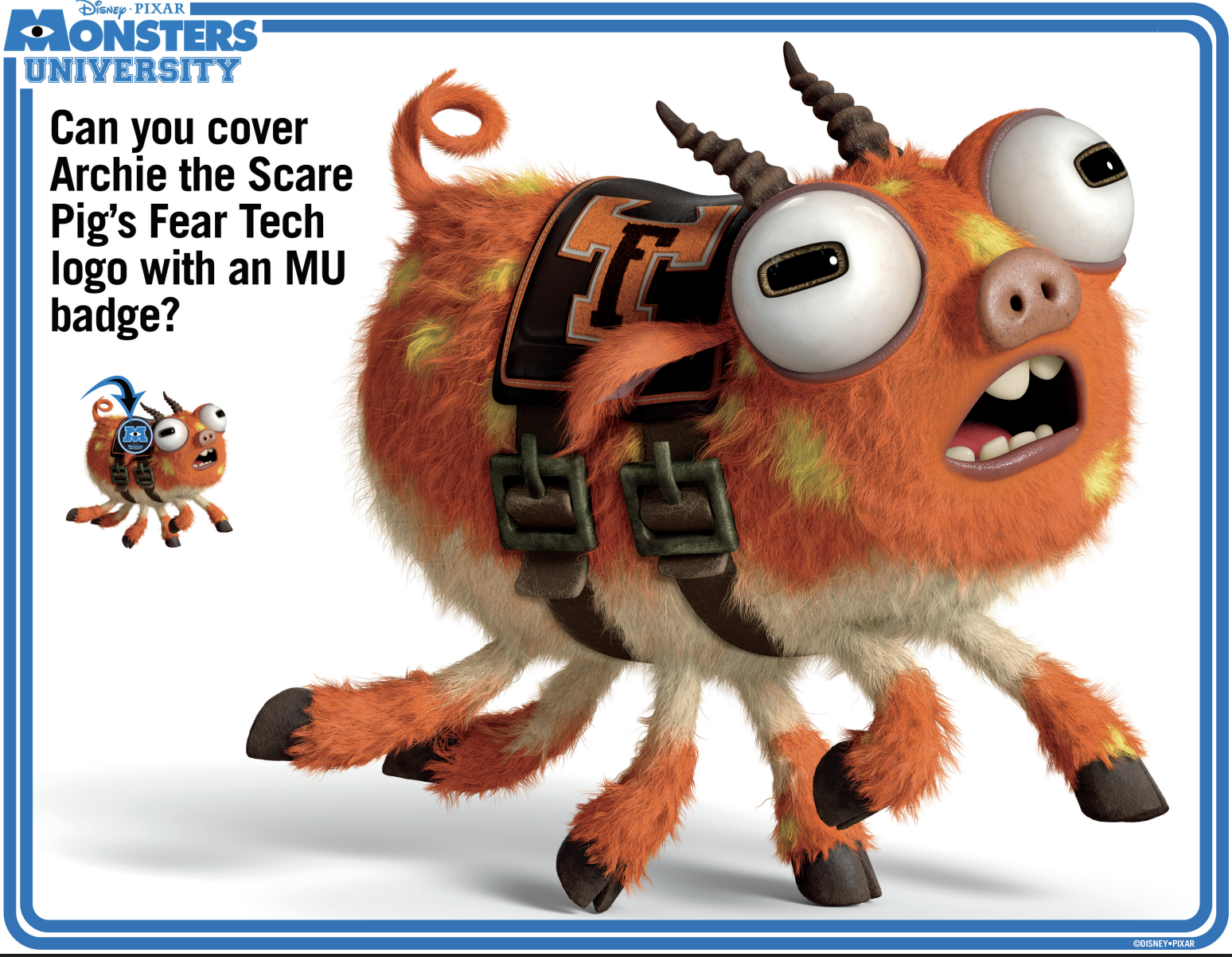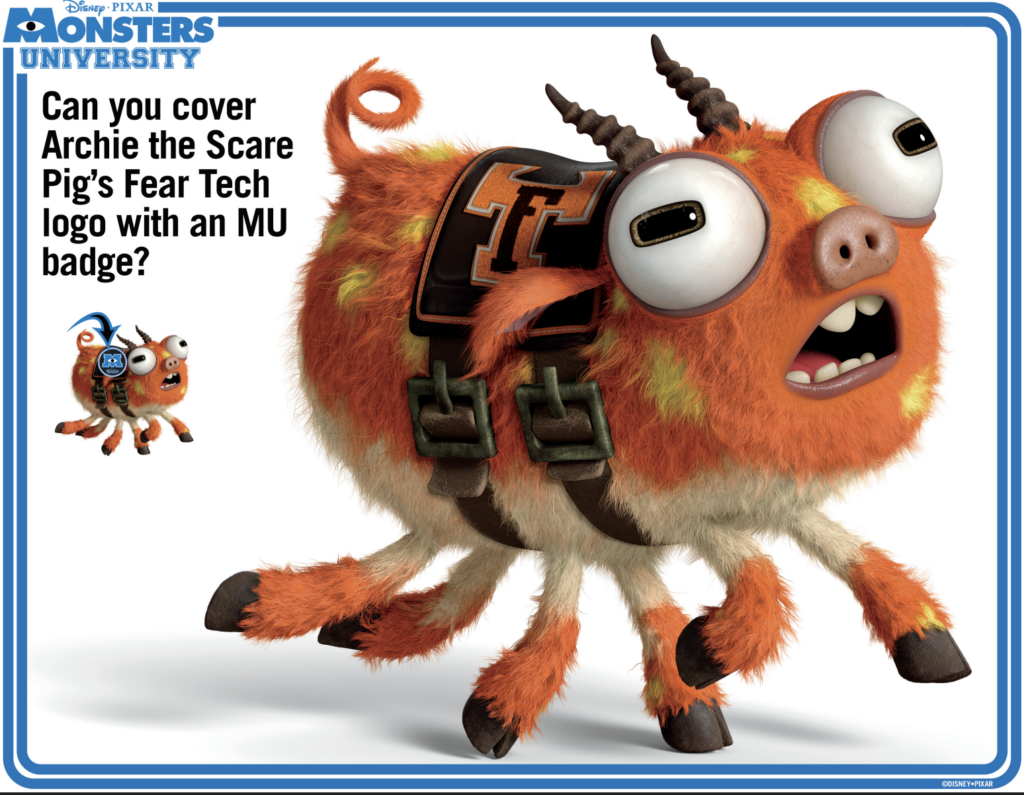 Archie on the Loose Game: This is a fun take on pin the tail on the donkey! Cut out the MU badges along the dotted lines and attach two-sided tape to the back of each. Post the Archie page on the wall at shoulder-level. Before each turn, each player is blindfolded and must turn around three times before attempting to place an MU badge onto Archie. The player who best covers Archie's Fear Tech logo wins!
Create a Monsters University ID Card: In the empty "photo" box, create your own Monsters University student. Do they have horns? One eye? Scales? After you draw it, make sure you give it a name and write the name on the line. Cut out the ID and you're ready for your first day at school!
For more Monsters fun, check out the free printable Monsters, INC. activity sheets!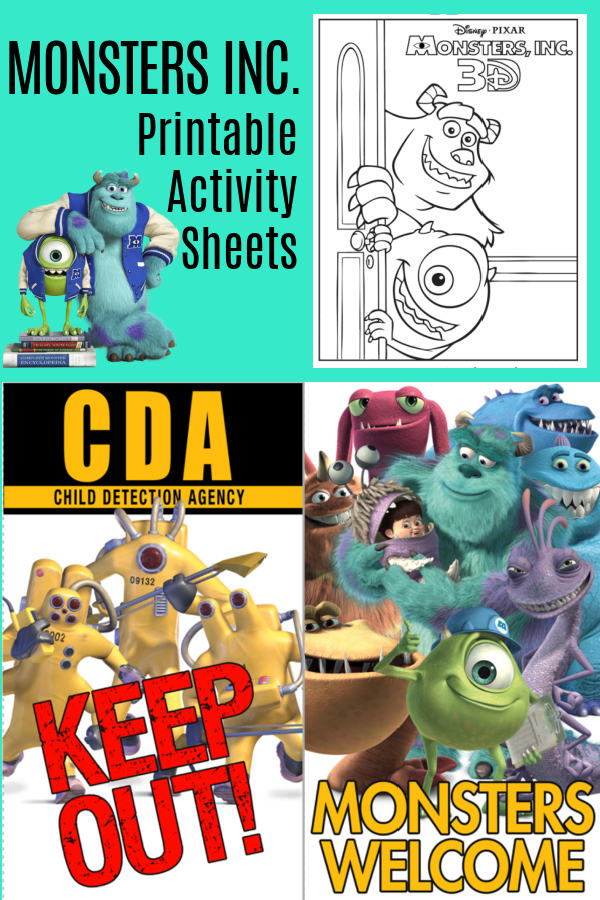 "Like" MONSTERS UNIVERSITY on Facebook: https://facebook.com/PixarMonstersUniversity
Visit the website: https://www.Disney.com/MonstersU
About the Author
Latest Posts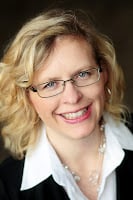 I'm a busy blogger and happy auntie of Little R, who I spend time with several days per week – which ends up being the FAVORITE part of my week! We love to cook together, do crafts, play outside and turn boring errands into fun adventures.