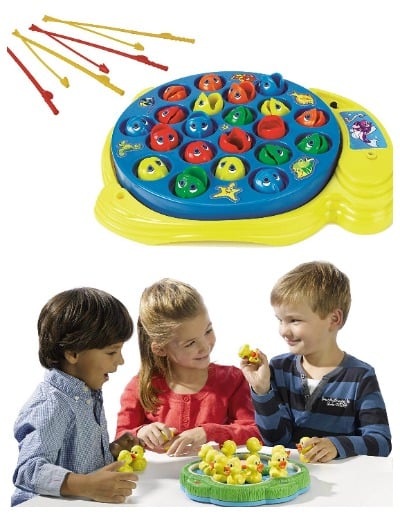 My 5-year-old started kindergarten this school year, and she is loving it so far. I'm happy that our school only has kindergarten three days a week, though, as I LOVE having her home! Her 3-year-old sister and playmate definitely misses her while she's gone, too.
Whether her big sister is home or not, my 3-year-old can still have some fun while learning with these preschool skill and action games – Let's Go Fishin' and Lucky Ducks. All of my kids had a lot of fun trying these out together!
Having the proper amount of playtime is vital for a young child's developing brain. Through the power of play, important cognitive connections are made, and learning is taken to the next level. Plus, these games are just plain FUN!

Let's Go Fishin' Review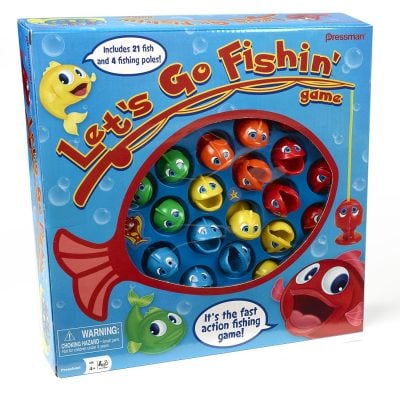 Let's Go Fishin' is a timeless classic, providing fast-paced fishing fun guaranteed to keep children engaged in learning and fun. Let's Go Fishin' teaches taking turns, identifying patterns and hand-eye coordination as players use their mini fishing poles to try to catch the most fish.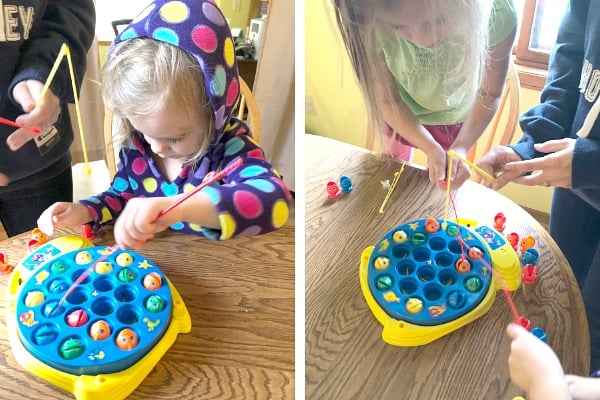 My kids had a blast trying this game out with their babysitter! It's simple enough to just jump in and play, but there's enough challenge to keep them interested. This is definitely a classic for a reason. My husband is an avid fisherman, so he had some pointers to give the kids, too. 🙂

Lucky Ducks Review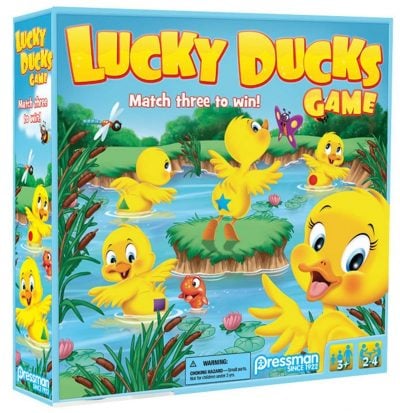 Lucky Ducks is the wacky, quacky matching game that combines developmental skills for young children with the fun of play. Lucky Ducks offers all the benefits of memory and matching in a format preschoolers love. It is also the perfect game to help children with shape recognition and colors.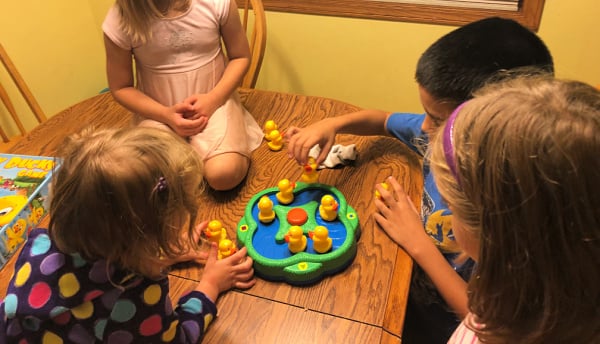 ALL of my kids enjoyed this game, which really surprised me! It's very simple and accessible to preschoolers, and there's an element of surprise and memory as you play. My kids added a few twists to make it more challenging, but still fun.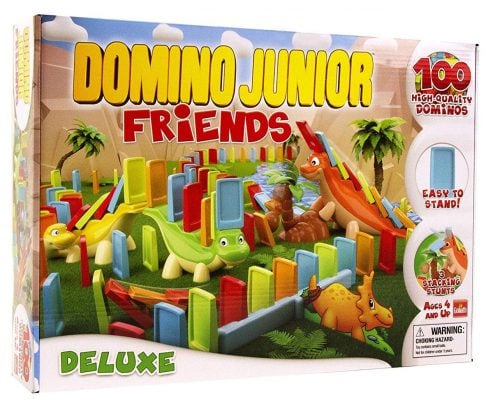 For another fun learning game for preschoolers, try Domino Junior Friends!
Little ones will have fun of Tyrannosaurus proportions with Domino Junior Friends. The large domino pieces are perfect for tiny hands and the easy-to-use domino spacer tool simplifies set up. Preschoolers will love watching the volcano erupt as the dominos fall, teaching them the power of cause and effect and sequencing.
Reader Giveaway: One lucky Jinxy Kids reader will receive bothLet's Go Fishin' and Lucky Ducks! To enter, just complete the entry form below by 11:59pm ET 11/5/18. Good luck!
Pressman Toy Games Giveaway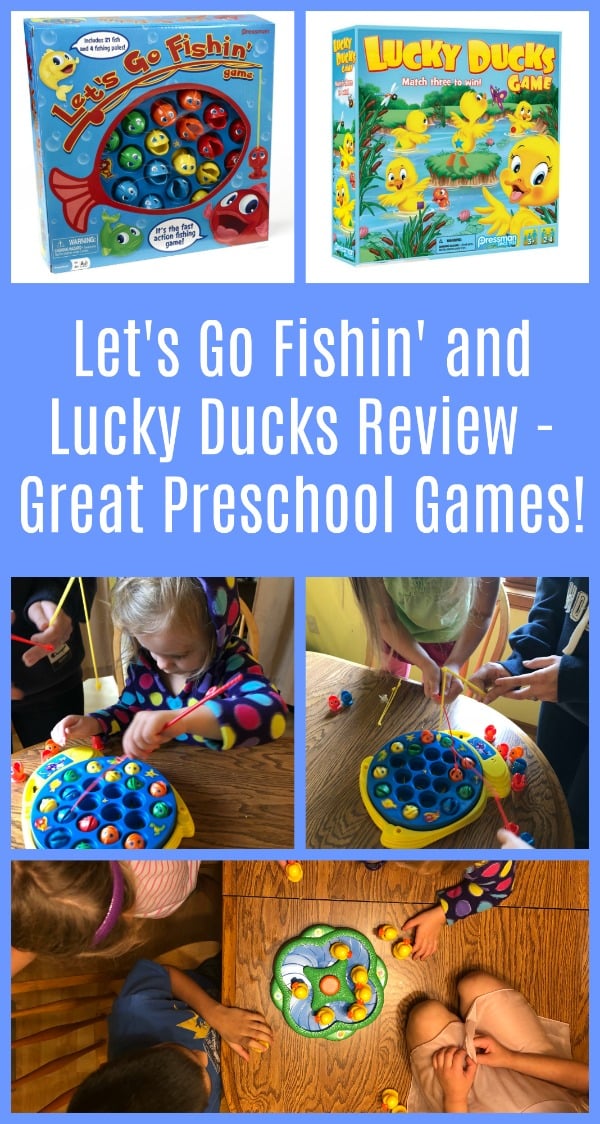 About the Author
Latest Posts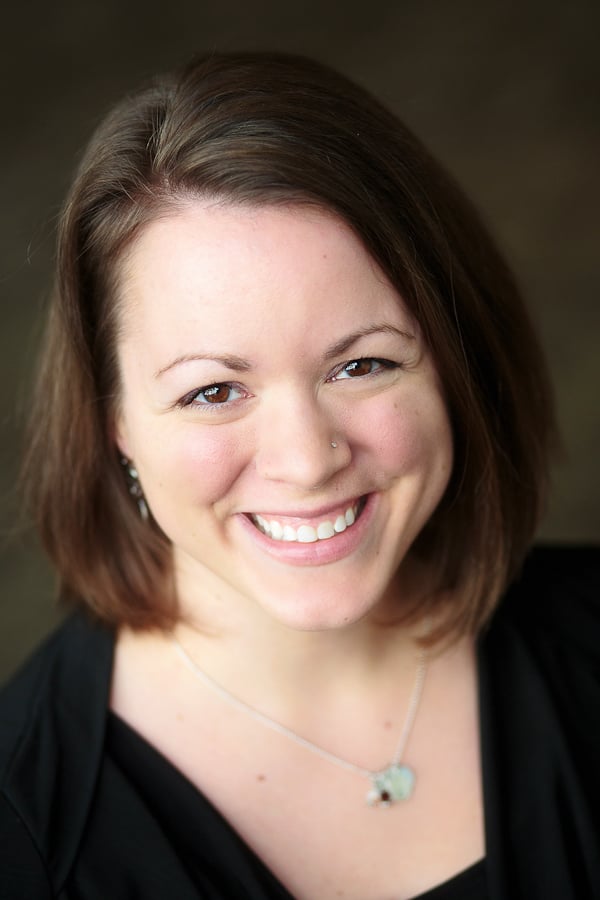 Laura is a former high school English teacher turned avid deal shopper following the birth of her first child. Now she's a work-from-home mom of six which keeps her plenty busy! On the off chance she gets some free time you'll find her with her nose in a book, spending time with family and friends, or enjoying a hot cup of coffee.