I have two girls who love science and art. They enjoy experiments, making things and creating. It's fun to see what they will come up with. I was excited to see what they would do with the IDO3D Vertical Pen Set. It comes with three different pens. My one daughter has a signature silhouette, she calls him "Bob". So of course that was the first thing she made. I'm guessing her "Bob" will be going up to her room to sit on her dresser or hang on the wall. Even my husband got into this and played around a bit. It really could be for almost any age. The box said not for children under 3. My parent warning is that it would need supervision for younger kids, the ink can get warm if you touch it while you have the light on it. Given the warm ink I would suggest this for age 8 and up. Possibly a little younger if an adult is close and working on the project with them.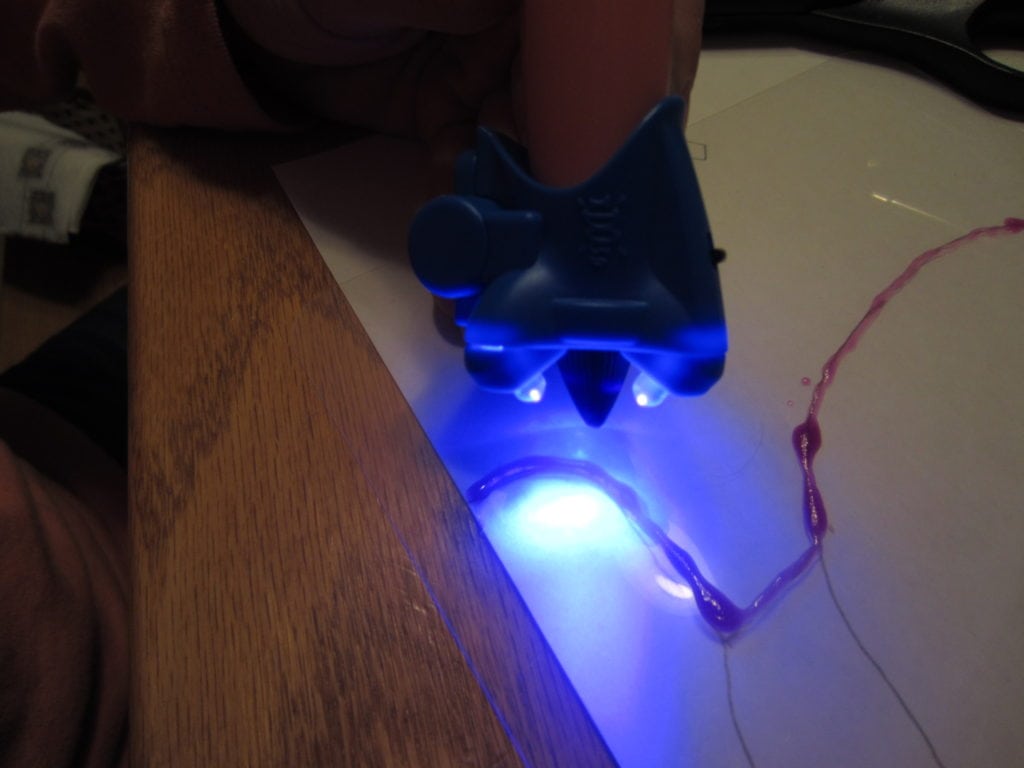 IDO3D Vertical $9.99-29.99 – Ages 8+
3D drawing pens have been introduced as the newest way to create remarkable artwork, especially for kids. IDO3D Vertical makes 3D drawing accessible for all families with sets starting at only $9.99. Unlike many other pens in ever-growing market, the IDO3D Vertical technology uses no heat or plastic filament and the pens are designed to use cool ink that reacts instantly to the built in LED light, allowing users to draw up over and in 3D!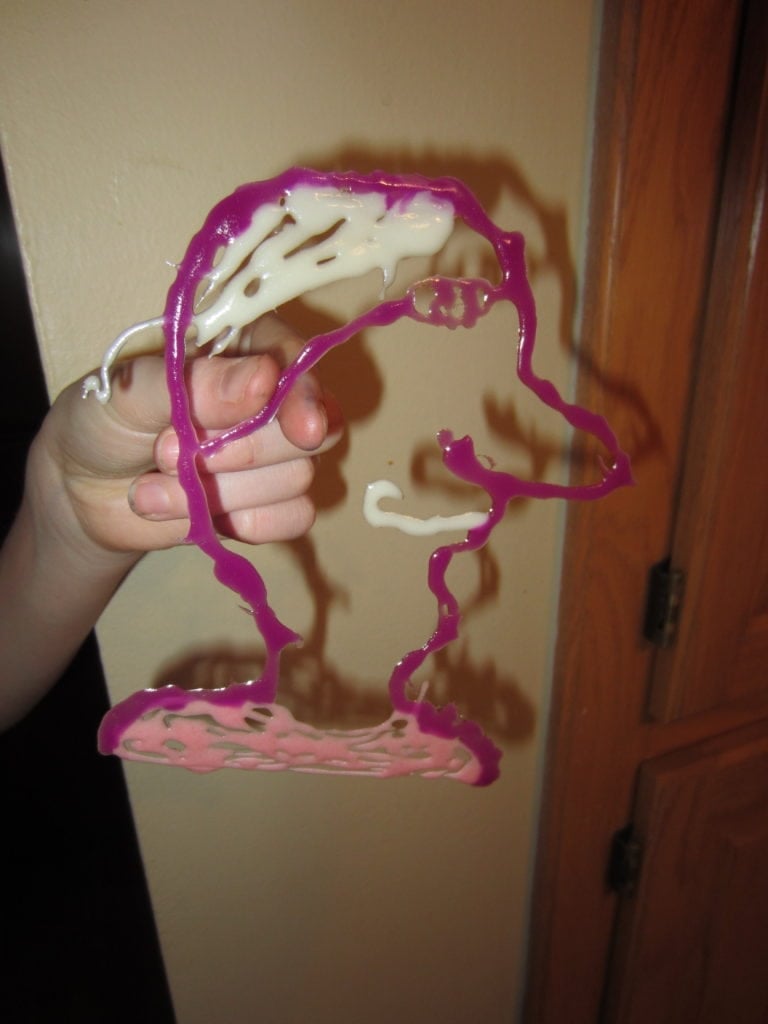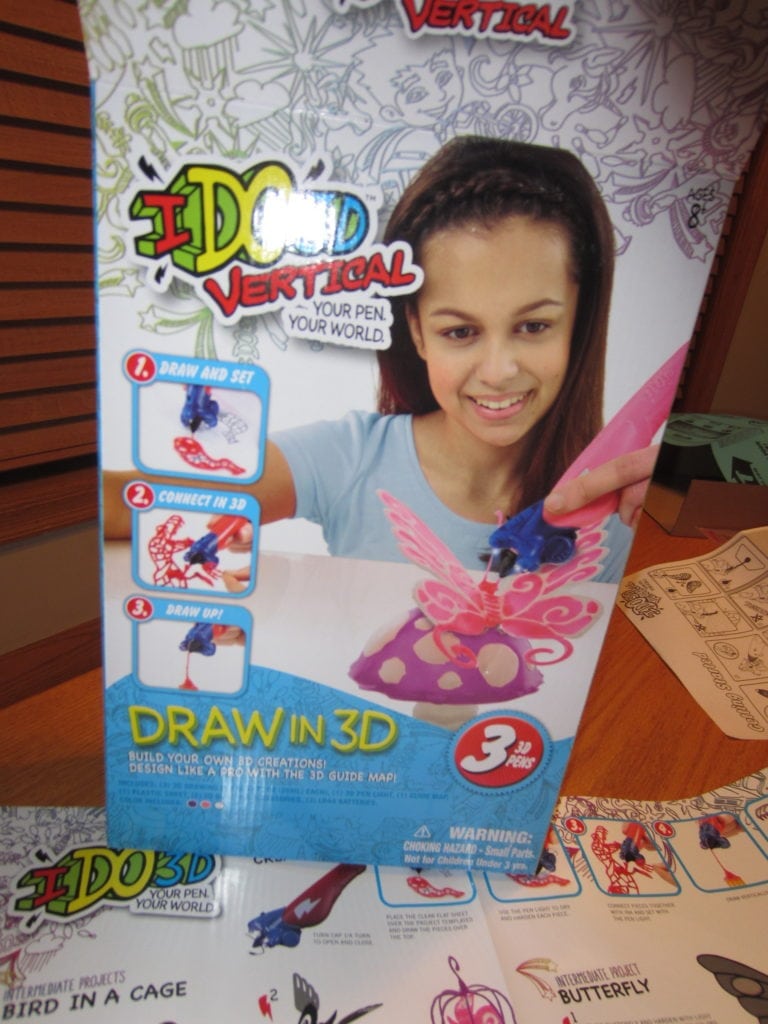 About the Author
Latest Posts