Have some sweet summer fun when you use these fun ideas for How to Host a Kids' Ice Cream Social!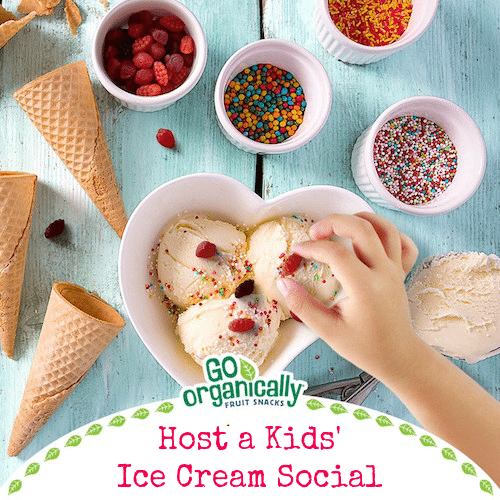 Summer isn't summer without ice cream! As the saying goes… I scream, you scream, we all scream for ICE CREAM! While the entire season is the perfect time for this frozen threat, there is even a special day devoted to it with #NationalIceCreamDay on July 15.
In honor of the sweet stuff, we put together this guide to hosting a stress-free ice cream social in your backyard. After all, ice cream parties are an easy, fun and inexpensive way to get everyone together during the warm weather months. So let's get started!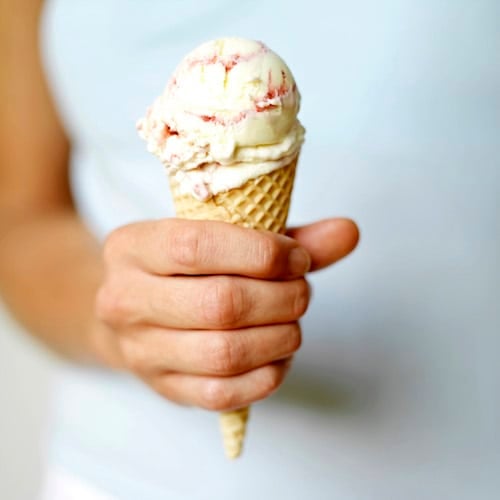 Prepare the Party
The first step is to set a date and get those invites sent. Then it's on to the party preparations themselves. Gather together everything you'll need for your party.
The setup: It's summer and things should be carefree, so keep things simple! Go with a buffet-style setup with bowls, spoons, napkins, toppings, etc., so kids can make their own sundaes in an assembly line fashion. Choose paper tablecloths and balloons in summery, pastel colors to give your party the look of an old fashioned ice cream parlor. At the entrance to your party, display a chalk board to welcome guests and announce the flavors you'll be serving.
The ice cream: Stick to classic flavors like vanilla, chocolate and strawberry since they'll serve as a great base for all the toppings you'll have on hand. Consider adding a carton or two of a popular "fun" flavor like chocolate chip cookie dough or cookies 'n cream, but don't feel the need to overdo it with options. If you're hosting the party outside, keep your ice cream cartons in an ice-filled cooler to prevent them from melting.
The toppings: Fill colorful little bowls with yummy topping options like chocolate chips, mini marshmallows, rainbow sprinkles, crushed peanut butter cups and, of course,

Go Organically Organic Fruit Snacks

. Don't forget the chocolate syrup and whipped cream!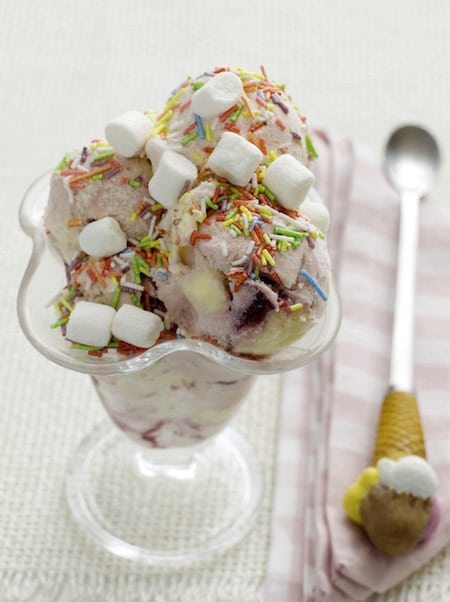 Put Together a "Sweet" Playlist
Set a fun ice cream-themed mood by creating a music soundtrack featuring songs about sweets and treats, with a mix of nostalgic, kid-friendly songs. Some suggestions to get you started:
"Ice Cream Man" by Tom Waits

"Peppermint Twist" by Joey Dee & The Starliters

"How Sweet It Is (To Be Loved By You)" by Marvin Gaye

"Tutti Fruitti" by Little Richie

"I Can't Help Myself (Sugar Pie, Honey Bunch)" by The Four Tops

"Blueberry Hill' by Fats Domino

"I Love Rocky Road" by Weird Al Yankovic

"Strawberry Fields Forever" by The Beatles

"Sweet Caroline" by Neil Diamond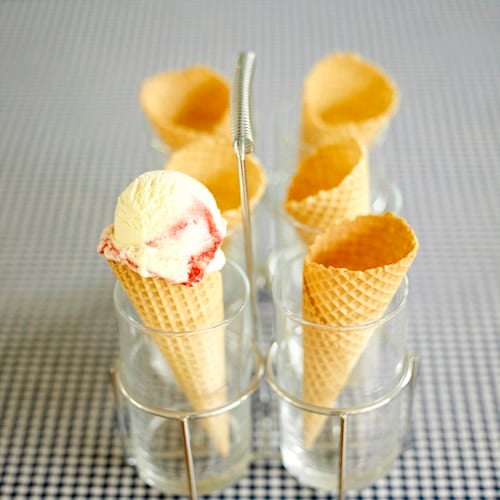 Add Some Ice Cream Games
The party can be extra fun with the addition of an ice cream-themed game. We love "Pin the Cherry on the Sundae"—a spin on the classic party game "Pin the Tail on the Donkey." Here's how to play:
Draw a picture of a large ice cream sundae on a poster board, or simply print out an oversized photo.

Give each kid a construction paper cherry with a piece of double-sided tape on the back.

One by one you'll blindfold each guest, spin them around, and instruct them to place the cherry as close to the top of the sundae as they can.

The guest who places the cherry closest is the winner and gets to make their sundae first. YUM!
Go Organically Fruit Snacks
Before, after and during your ice cream party your whole family can enjoy Go Organically Fruit Snacks! These fruit snacks are sourced from USDA certified organic fruit and other ingredients to offer you the best, most authentic and delicious snacks for your family.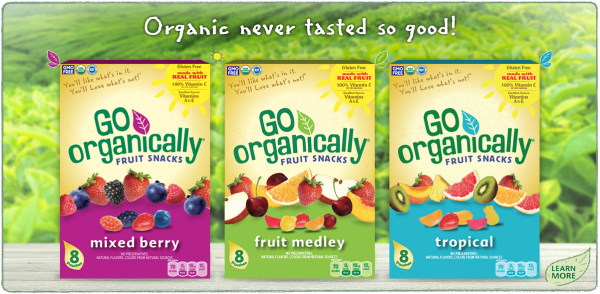 About the Author
Latest Posts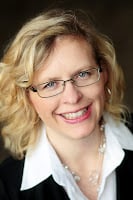 I'm a busy blogger and happy auntie of Little R, who I spend time with several days per week – which ends up being the FAVORITE part of my week! We love to cook together, do crafts, play outside and turn boring errands into fun adventures.