Help kids learn about and celebrate Groundhog Day with this fun Groundhog Craft complete with a free printable pattern.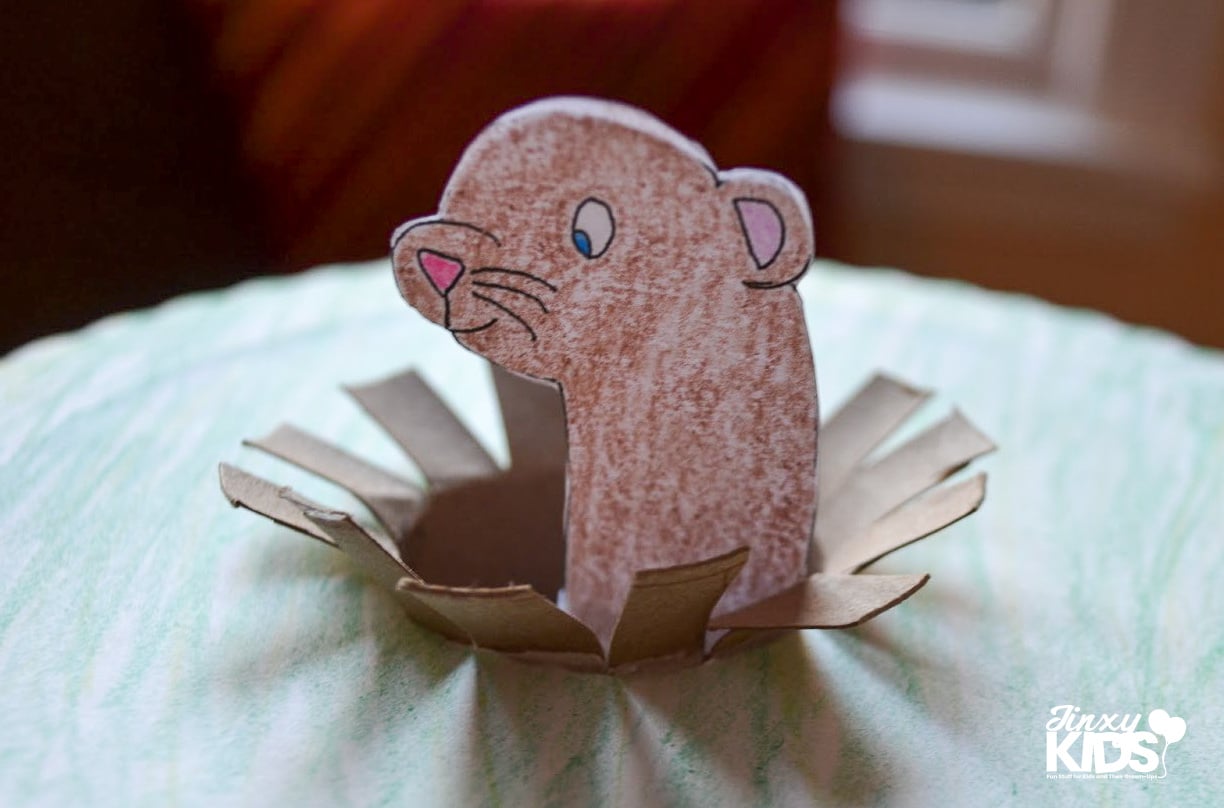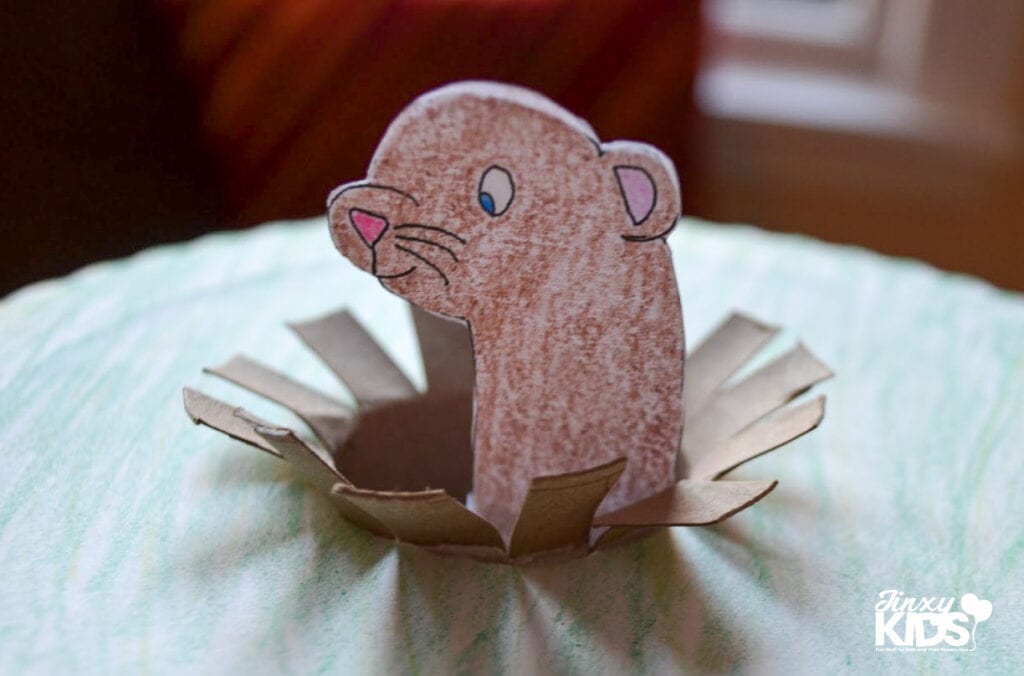 Groundhog Day is almost here and what better way for kids to prepare than to make their own groundhog that sticks his head up out of the ground to look for his shadow.
This craft is very fun and only uses simple items you'll have around the house.
To make it easier, we have even created a printable groundhog for you to print, color and cut. Print the groundhog HERE.
Groundhog Day Craft
To get started you will need:
paper plate
toilet tissue tube (or half a paper towel tube)
printed groundhog pattern
unsharpened pencil (or a craft stick)
crayons
scissors
tape
glue or glue stick
How to make a Paper Plate Groundhog:
1) Color the bottom side of the paper plate green to look like grass.
2) On the top side of the plate, trace a circle around one end of the tissue tube. Cut out this circle.
3) Cut small 1/2″ slits spaced about 1/4″ apart around one end of the tissue tube.
4) Insert the slit end of the tube into the hole in the paper plate and fan out the slits – this is to represent the dirt coming out of the hole in the ground.
5) Color the groundhog and cut out the two pieces.
6) Glue the two groundhog pieces back to back. Tape bottom of the groundhog to the pencil.
7) To play, stick the groundhog in the bottom of the tube and then let him pop his head out the top and look around. Play with him in sunny areas and shaded areas to experiment where he sees his shadow and where he does not.
Scholastic Reader Level 1: Groundhog Day

Happy Groundhog Day T-Shirt

Groundhog Weather School: Fun Facts About Weather and Groundhogs

I Love Groundhog Day Mug

Groundhog Day – The Game

Groundhog Day (Robin Hill School)

Awesome Groundhog Day Tee Shirts

Groundhog's Runaway Shadow

Groundhog Cookie Cutter

Happy Groundhog Day ~ Edible Image Cake Topper

Groundhog Day Decorations

Groundhog Plush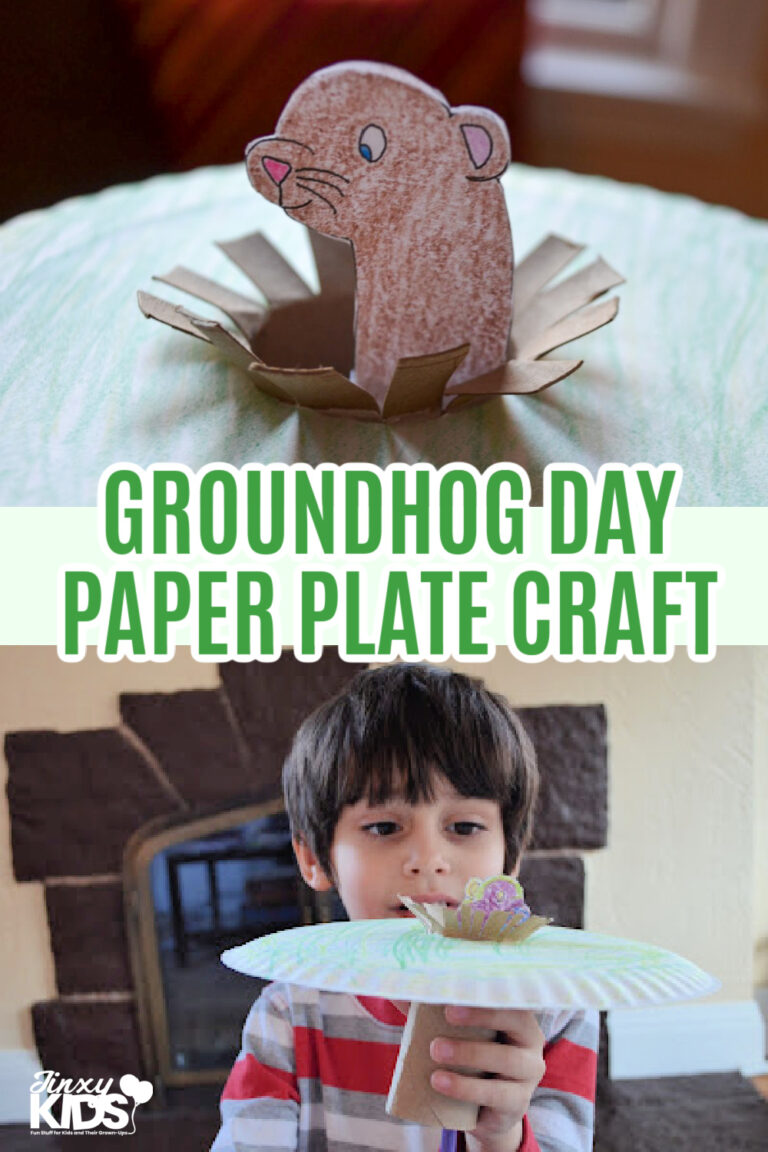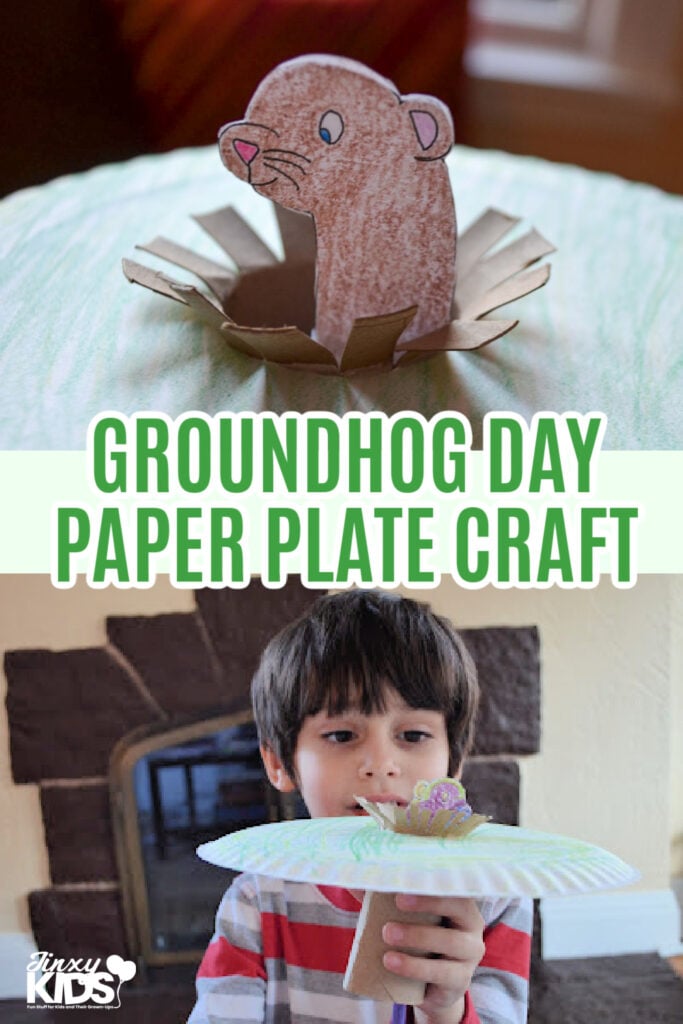 About the Author
Latest Posts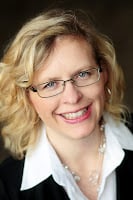 I'm a busy blogger and happy auntie of Little R, who I spend time with several days per week – which ends up being the FAVORITE part of my week! We love to cook together, do crafts, play outside and turn boring errands into fun adventures.