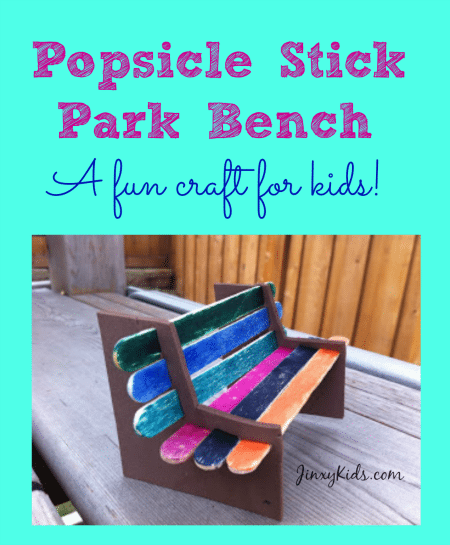 This fun and easy Popsicle Stick Park Bench project lets you make a cute little park bench using ordinary popsicle / craft sticks.

Make a Popsicle Stick Park Bench Craft

Supplies:
6 popsicle/craft sticks
markers or paint
one sheet of craft foam or medium-weight cardboard
scissors
Color the sticks any colors you would like using either markers or paints. While they are drying, cut the sides of the bench out of the foam or cardboard using our free printable pattern.
Then simply slide the popsicle sticks into the holes of the bench sides, making sure to line each one up with the hole on the opposite side.