Help encourage your kids to complete their chores by using this FREE printable Minecraft Themed Chore Chart! Customize it to list your own child's chores.
Chore charts have been around for a LONG time and over the years parents have learned that picking a chart with a theme our kids likes helps a bit with the motivation.
We originally wrote this post to share a free Minecraft chore chart provided by an educational company that has since gone out of business, but we found the original source for the printable. Unfortunately, there is now a requested fee to print that chart.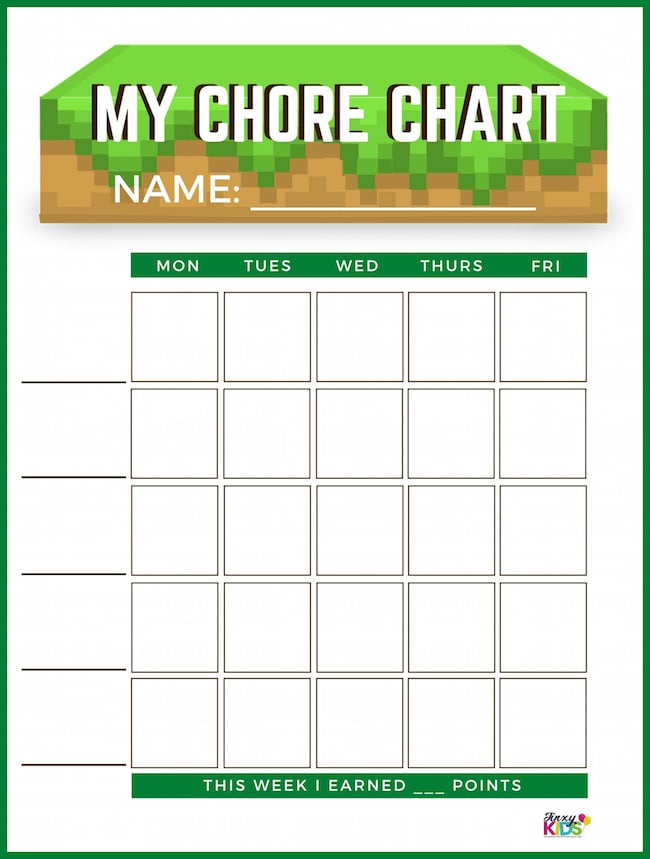 So, we then found a replacement Minecraft chore chart that you can customize with your child's name before printing, but again there is a fee for that chart.
SO, we decided to go ahead and make our very own FREE printable Minecraft-themed chore chart that you can print below.
We hope you (and your kids) like it! You can also see if you like either of these other options: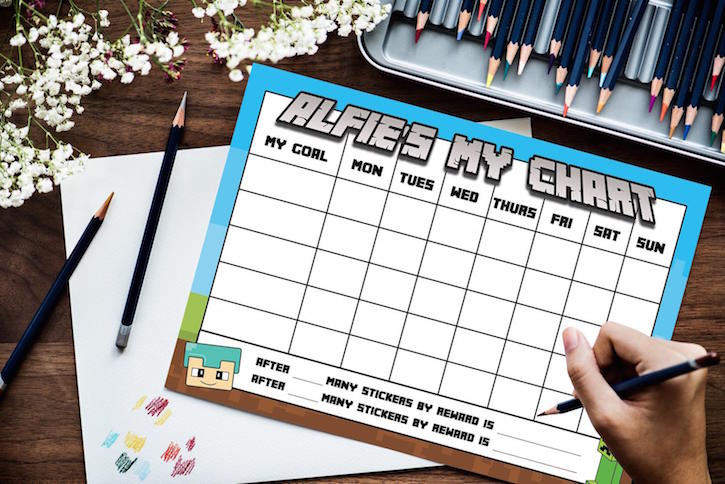 UPDATE: For the chart in our original post below, she is now requesting a suggested donation of $5 to print.
BUT, we have also found another option on Etsy that you can have personalized with your child's name and it's only $3.18! Get the personalized Minecraft Chore Chart HERE.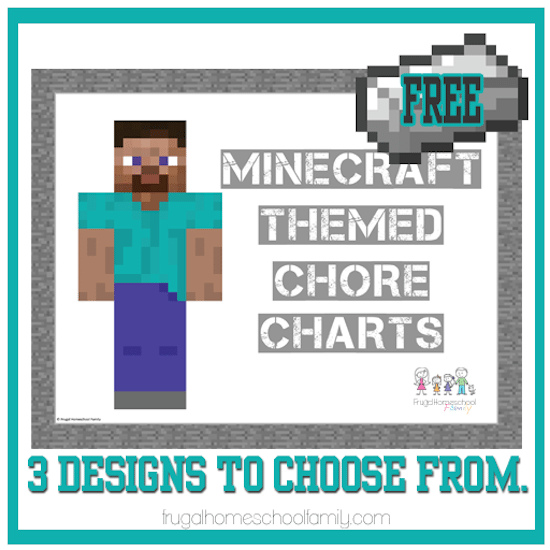 Need a fun way to encourage your kids to complete their chores? This Minecraft themed chore chart will be sure to get your little ones excited about helping out around the house!
Keep track of chores with Minecraft characters on three different Minecraft themed chore charts. Each chart includes 10 days of chores and a reward spot!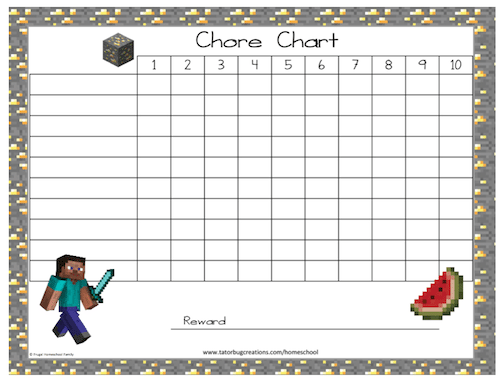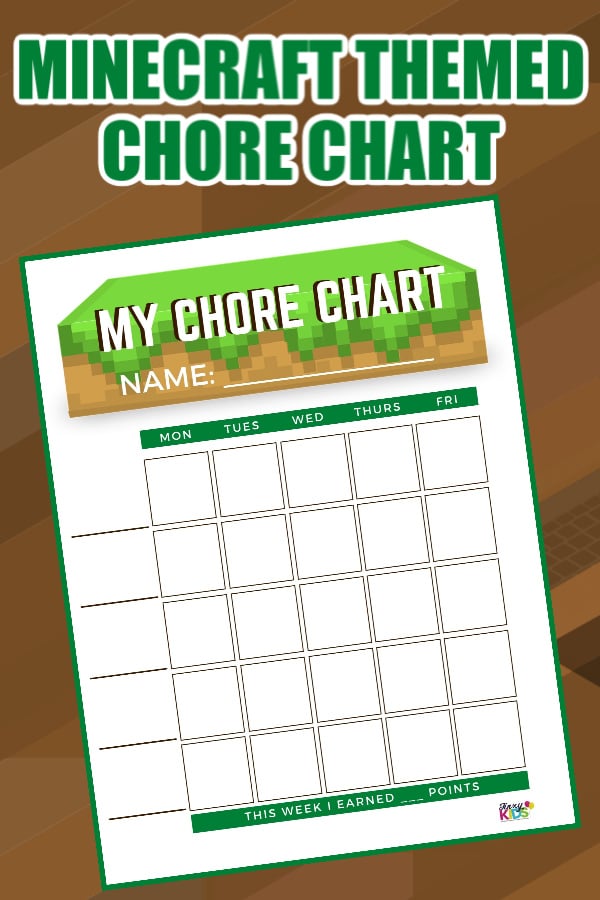 About the Author
Latest Posts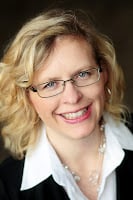 I'm a busy blogger and happy auntie of Little R, who I spend time with several days per week – which ends up being the FAVORITE part of my week! We love to cook together, do crafts, play outside and turn boring errands into fun adventures.