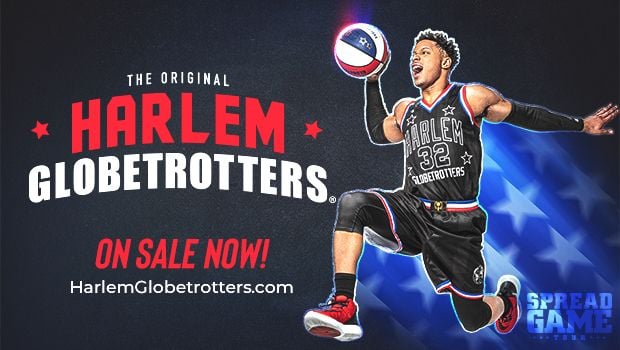 Has your family been to a Harlem Globetrotters game? Our family has been many times and have loved every game!
It's hard to find things that everyone in the family loves, from the kids all the way up to Grandma, but the Globetrotters make everyone happy!
SpreadGame is what the Globetrotters do best; it's what they've done best for 95 years. They bring light, laughter and love on the court, but it doesn't just stay on the court! It extends off the court in the smiles families bring home and the stories they share with their friends.
Demonstrated through years of commitment to unsurpassed entertainment, SpreadGame is excellence shown through basketball wizardry night after night
The Globetrotters SpreadGame through each and every slam dunk, trick pass and magic fadeaway. It can be seen in every smile for a child and every achievement within the communities they visit to spread hope and happiness.
Light, laughter, love. Hope. SpreadGame.
Globetrotters Discount Ticket Info:
Don't miss out! You can save up to 20% on tickets for your family with Promo Code: USFAM