These Father's Day riddles and jokes for kids are perfect for putting in a Father's Day card to get kids and dads to laugh together!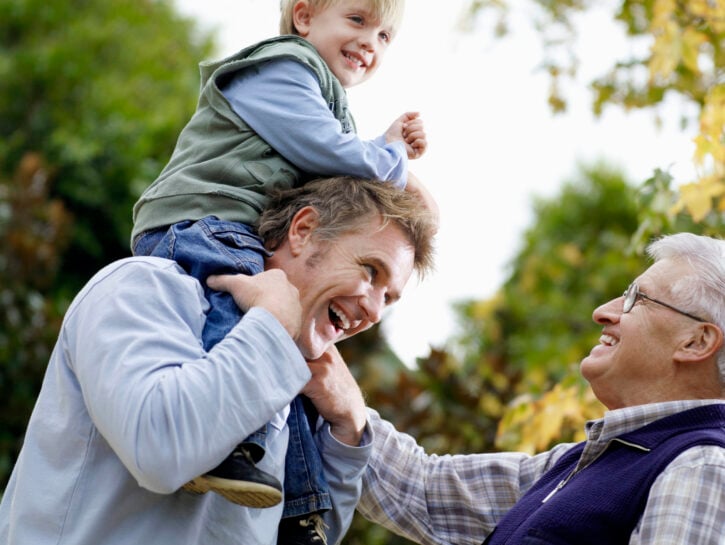 Riddles and jokes are an ideal way to get kids laughing while helping to get their brains thinking at the same time.
To get you started, we compiled a list of some great Father's Day riddles and jokes for kids.
There are lots of fun ways to use these riddles and jokes for Father's Day! Here are just a few:
Write your favorites in a Father's Day card to give to Dad or Grandpa.
Send Dad on a silly scavenger hunt with a riddle or joke at each stop.
Have your children create their own Easter cards to send to friends and family using some of these riddles and jokes.
However you decide to use these Father's Day jokes and riddles, we hope you'll have fun!
Father's Day Riddles and Jokes for Kids
Q: What card game did the angler dad want to play on Father's Day?
A: Go Fish.
Q: What do you call a dad who falls through the ice?
A: A POPsicle.
Kid: Dad, are bugs safe to eat?
Dad: Let's talk about that after dinner. Wasn't there something else you wanted to tell me?
Kid: Oh, never mind, it's just there was a fly in the soup you just finished.
Q: David's dad has three sons. The first two are Snap and Crackle. What's the name of his third son?
A: David.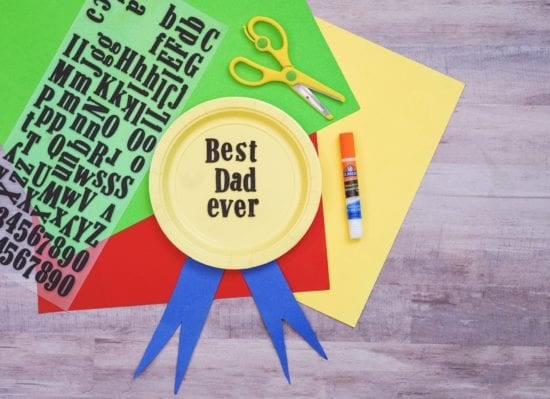 Best Dad Ever Award – Easy Father's Day Kids Craft!
Q: You're on a road trip with your dad. You fall asleep in the car, then wake up and ask where you are. What's your dad going to say?
A: In the car.
Q: What do das like to snack on for Father's Day?
A: POPcorn.
Q: Why did the Dad wear sunglasses?
A: His kids were all so bright.
Q: A dad was outside in the rain without a hat or umbrella but didn't get a single hair on his head wet. How?
A: He was bald.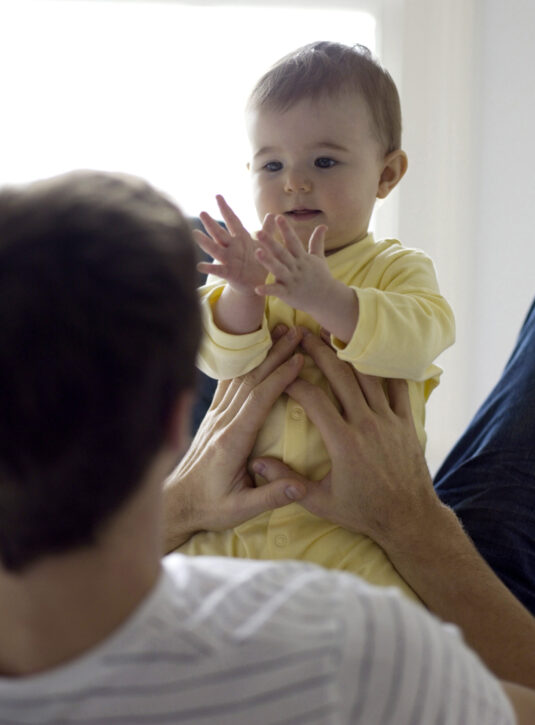 Q: Why wasn't one Father's Day gift any better than the other?
A: It was a tie.
Q: Why do dads who golf always take an extra pair of socks?
A: In case they get a hole in one.
Q: What did the dad say to the baby tomato?
A: Hey, ketchup!
Q: Mr. Harry has four daughters. Each daughter has a brother. How many children does Mr. Harry have?
A: Five. Each daughter has the same brother.
Q: Two fathers and two sons go fishing together in the same boat. They all catch a fish, but the total catch for the day is three fish. How is this possible?
A: There are three men in the boat: a grandfather, father (the grandfather's son), and son.
Q: What did the dad say when his kid said, "I'm hungry"?
A: Hi Hungry, I'm Dad.
Q: When does a joke become a dad joke?
A: When it becomes apPARENT.
Q: How did the piglet wake up his dad on Father's Day?
A: With hogs and kisses.
Q: Do dads always snore?
A: No, only when they are asleep.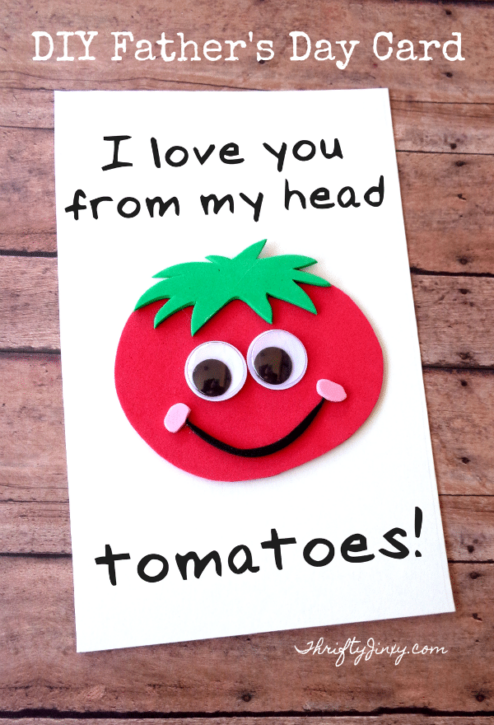 DIY Father's Day Tomato Card with Printable Template
Q: What do dads like to eat for breakfast on Father's Day?
A: POP-Tarts.
Q: What did the grape say to his dad?
A: You did a grape job raisin me!
Q: How did the panda open his Father's Day card?
A: With his bear hands.
Q: When my father was 31, I was 8. Now he is twice as old as I am. How old am I, and how old is he?
A: 23 and 46.
Q: What did the banana give its dad for Father's Day?
A: Slippers.
About the Author
Latest Posts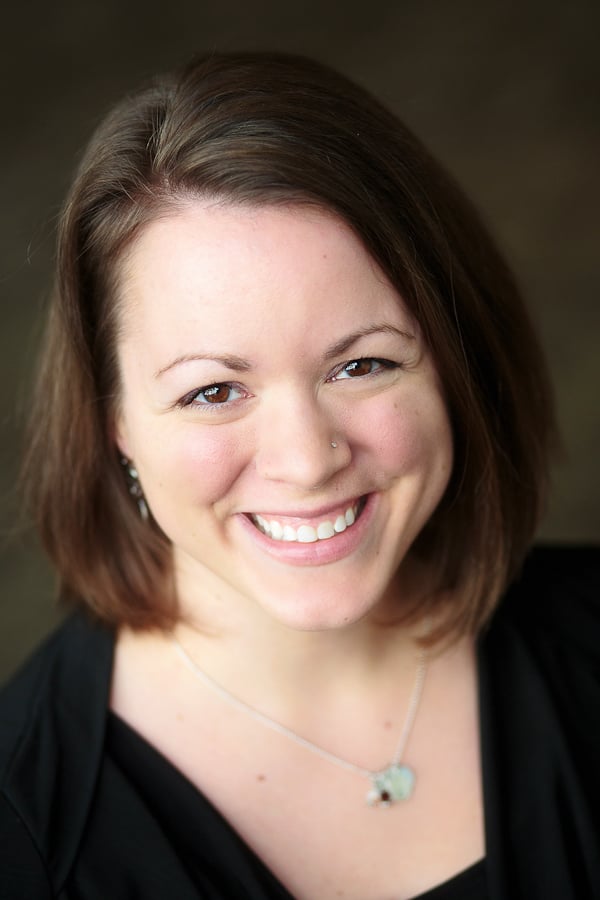 Laura is a former high school English teacher turned avid deal shopper following the birth of her first child. Now she's a work-from-home mom of six which keeps her plenty busy! On the off chance she gets some free time you'll find her with her nose in a book, spending time with family and friends, or enjoying a hot cup of coffee.