This easy Rainbow Fish craft makes the perfect project to celebrate the book Rainbow Fish.
When my daughter was little, she would ask me to read to her ALL.THE.TIME! And honestly, I didn't mind a bit. I just love to read to my kids!
I would read to her at nap time and bed time and so many other times during the day. One of her all time favorite books was The Rainbow Fish by Marcus Pfister.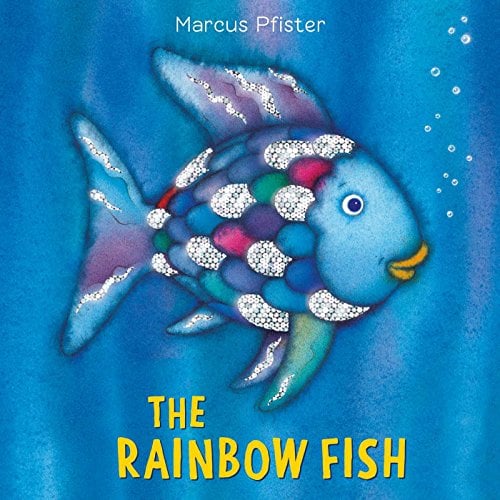 I kid you not, I have probably read this book to the kids five hundred times! And when the book was brought to life in an animated series, we could not get enough of it!
I thought it would be fun to share this cute and easy kids Rainbow Fish craft. It is one of our favorite crafts we have made!
Easy Rainbow Fish Craft
Supplies for the Easy Kids Rainbow Fish Craft:
Rainbow Fish Pattern, which you can download for free HERE
Fish/Mermaid scale scrapbook paper (we found ours at Hobby Lobby)
4-5 pieces of colored construction paper or card stock (if you don't have the scrapbook paper)
1 piece of colored construction paper (if you have the scale scrapbook paper)
Pen or Sharpie marker
Scissors
Glue
Mermazing Multi-pack Printed Craft Vinyl 6 Sheets 12×12 for Vinyl Cutters
Pacon Lightweight Construction Paper, 10 Assorted Colors, 9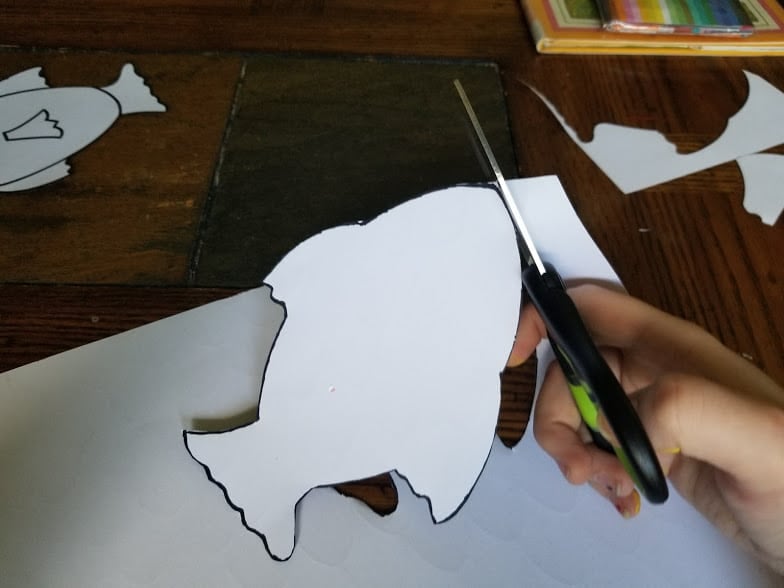 Step 1: Print your template and cut the fish out. If you have the scrapbook paper with scales on it, trace the fish onto the back of the paper and cut it out.
If you don't have the scrapbook paper, choose a piece of construction paper and trace on that and cut it out.
The younger kids may need an adult to help with this part! If you are using the construction paper, help the littles draw or color scales onto the body of the fish.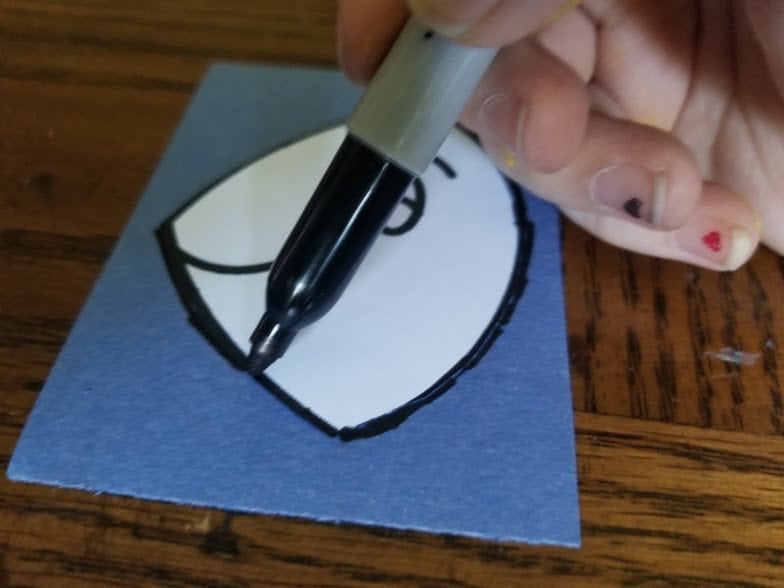 Step 2: Trace the fish head/face onto a piece of colored construction paper.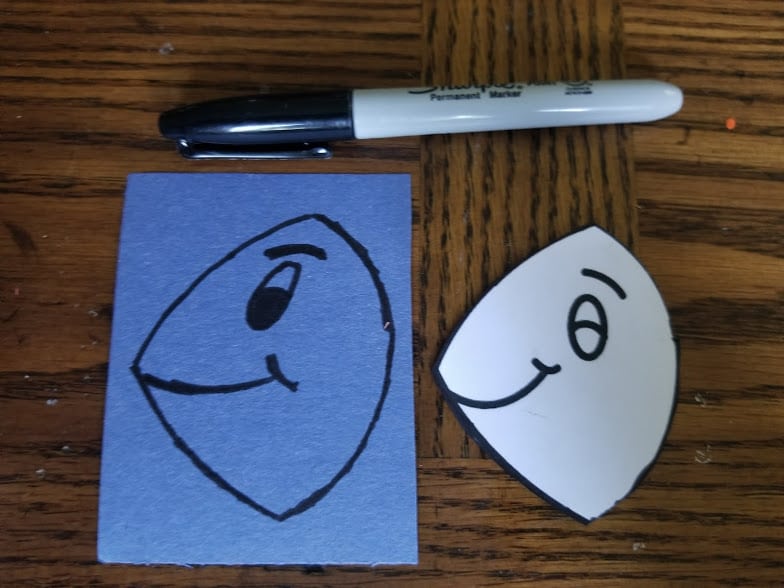 Step 3: Using a sharpie, draw the eyes and mouth. Repeat this step for the fins and tail.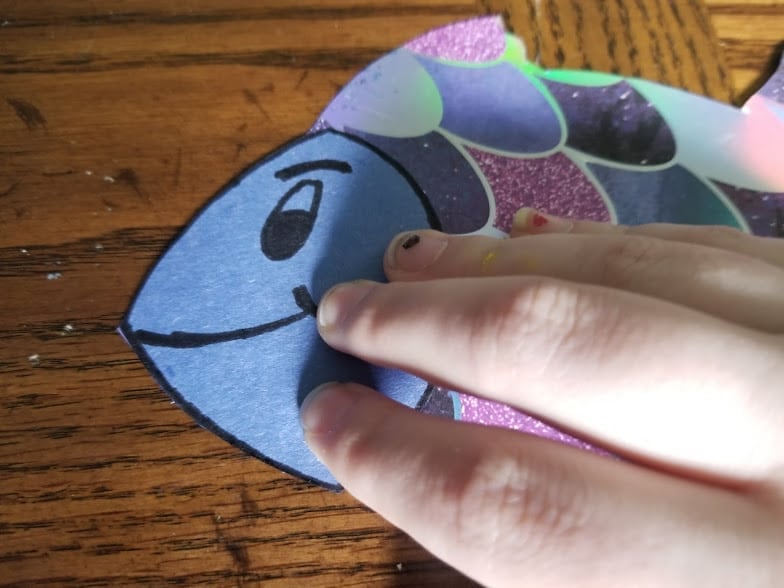 Step 4: Glue the head you traced onto your fish template. Repeat this step for the fins and tail.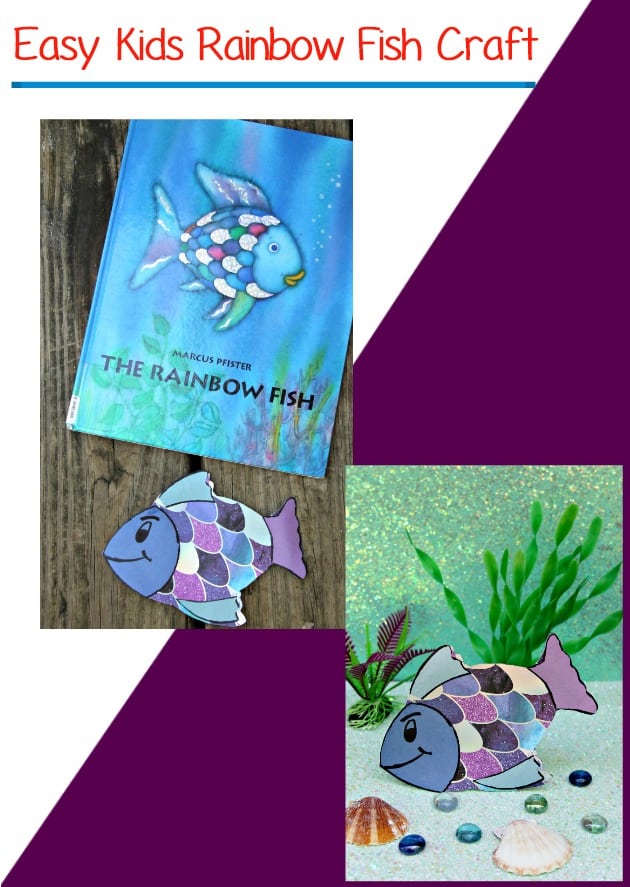 Now you are ready to share your beautiful Easy Kids Rainbow Fish Craft with everyone! If you re-create this craft yourself, we would love to hear about it in a comment. Have fun!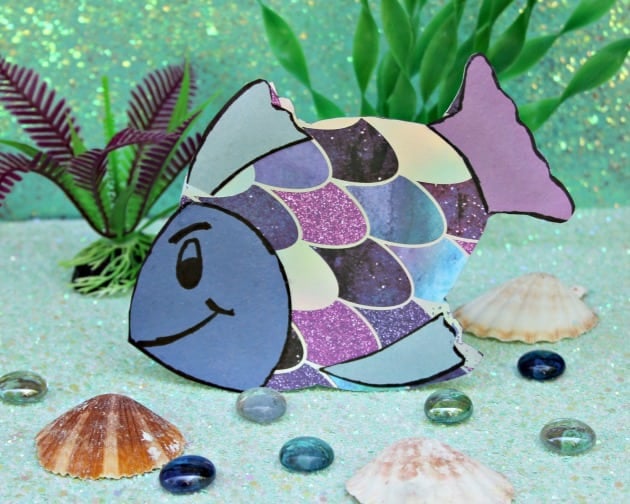 About the Author
Latest Posts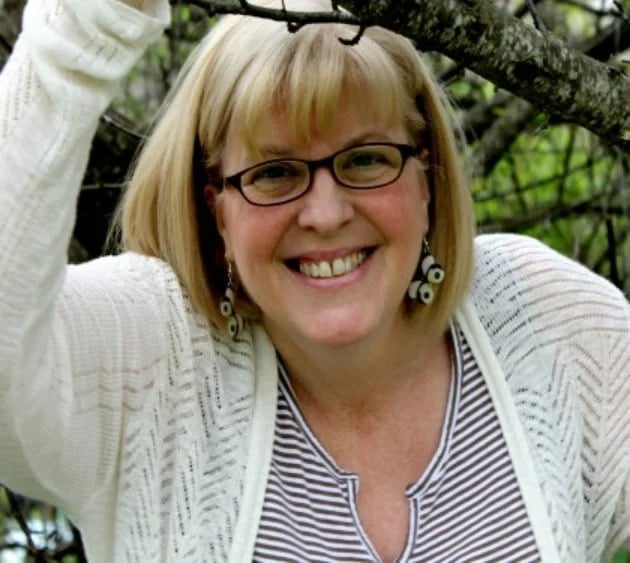 Kelly is a wife, mom of 5 (2 are furry), camera bug, tech lover, gadget grabber, travel enthusiast, music aficionado and TV junkie. Her goal is to share with you recipes, DIY ideas and crafts that are fun, easy to make and won't break the bank.