Aaaarrrrgggghhhh! Whether you're planning to make a whole pirate costume for Halloween, or just looking for a fun craft project for Talk Like a Pirate Day, check out this easy DIY pirate hook craft! You only need a few standard household items – a paper cup, a pipe cleaner and some alumininum foil – for your kids to have everything they need to make their very own pirate's hook.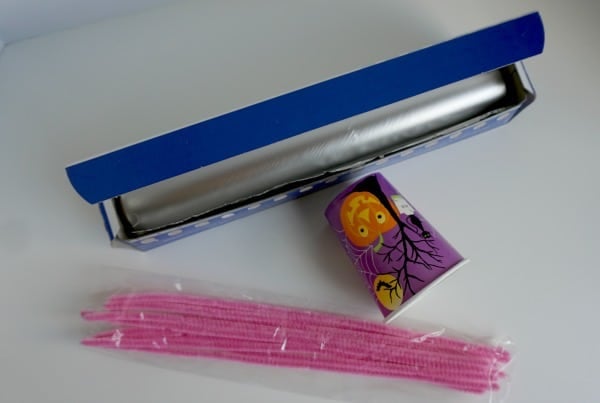 The key item here is to use the right size of paper cup! You want one that is big enough to fit over your little one's hand, but you don't want it so big that it will easily fall off or be awkward for them to maneuver. We found the small size of paper party cups to be just right. Ok, it's time to get on to the craft!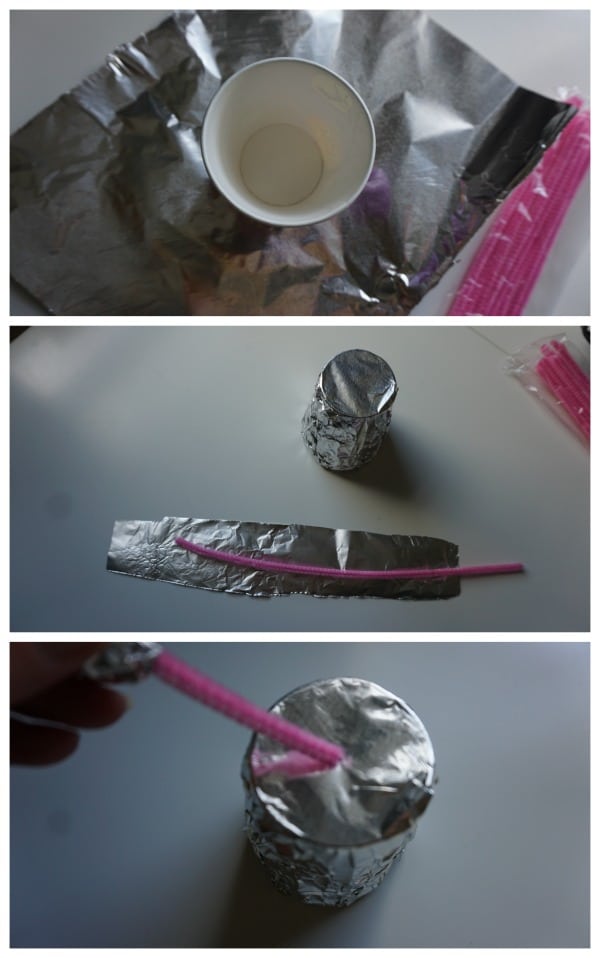 Easy DIY Pirate Hook Craft

Supplies needed:
Small paper cup
Pipe cleaner
Aluminum Foil
Directions:
Cut a piece of aluminum foil approximately 12″ long and place shiny side down on table. Place cup on top of foil, right side up. Wrap foil completely around cup. Cut a small piece of foil about 1″ long. Lay pipe cleaner on foil with about 2″ left free of foil. Wrap shiny side out. Twist pipe cleaner into hook shape. Push non-foil covered end of pipe cleaner through the top of the cup. Loop pipe cleaner end inside of cup to keep it in place. You're done!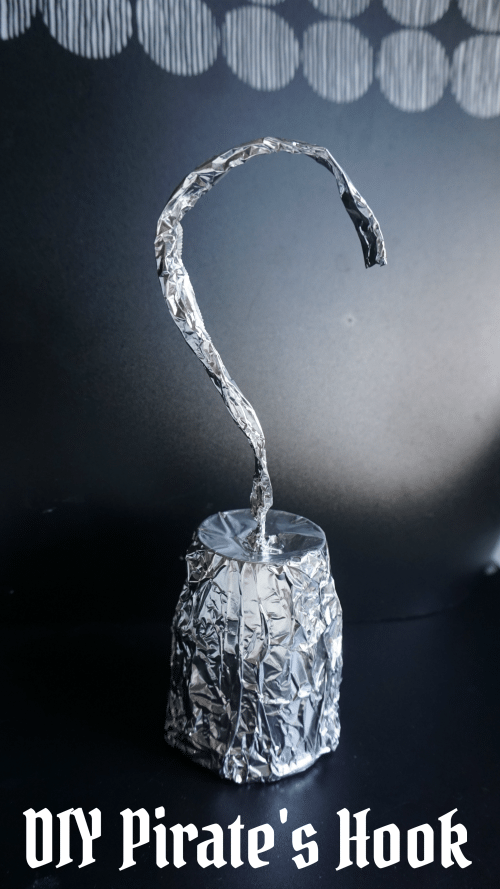 About the Author
Latest Posts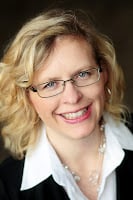 I'm a busy blogger and happy auntie of Little R, who I spend time with several days per week – which ends up being the FAVORITE part of my week! We love to cook together, do crafts, play outside and turn boring errands into fun adventures.