Use this printable pattern to make construction paper "costumes" to dress up your granola bars for Halloween!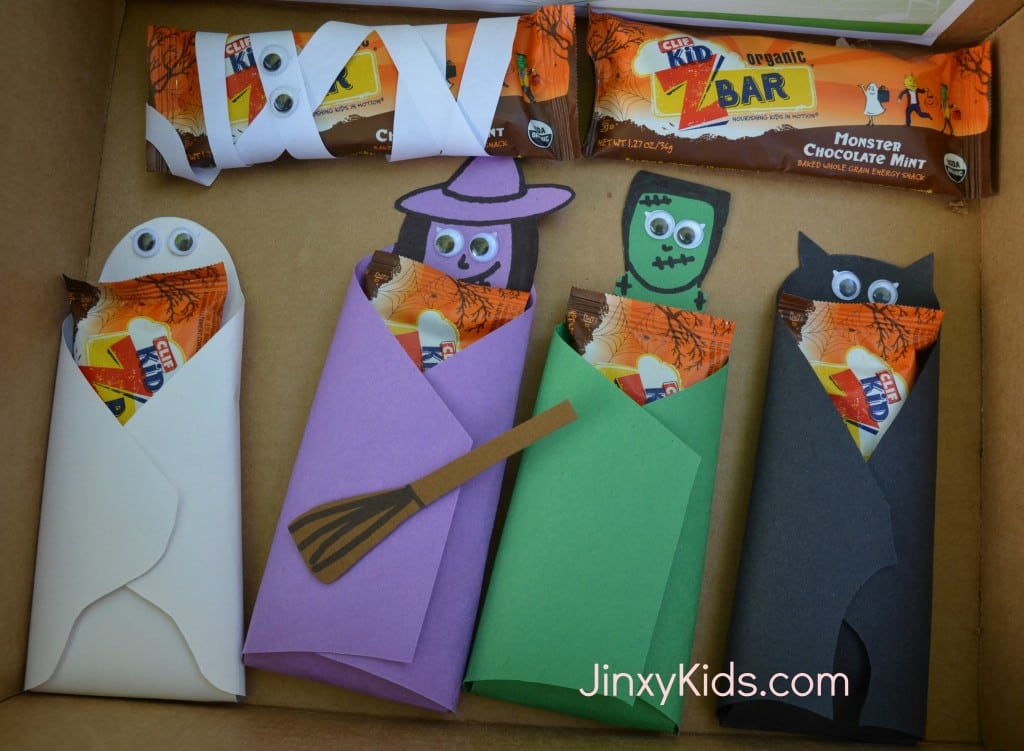 One of the best parts of Halloween is all the treats, but they don't all have to be candy, cupcakes and cookies. CLIF Kid Zbar has introduced a new Monster Chocolate Mint flavor that is just perfect for Halloween. What is even more fun is to dress up the Zbars in their own Halloween costumes!!
To make your own Monster Costume for your Zbar, you can print out the pattern here. Then follow these easy directions:
On green construction paper, trace the outline of the monster stencil.
Draw your monster's face and add google eyes too, if you want.
Cut out your monster costume outline.
Place a Zbar in the center of your cutout, fold the bottom tab up first – then fold the two sides across the bar. You can f asten the costume using double stick tape, a glue dot or Velcro dots.
….and while I don't have patterns for the other costumes, it would be easy to make slight modifications to the heads to create the bat, witch and ghost. For the mummy, all you have to do is wrap thin strips of paper around the bar and add eyes. Have fun!
About the Author
Latest Posts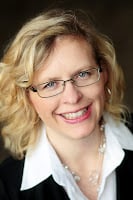 I'm a busy blogger and happy auntie of Little R, who I spend time with several days per week – which ends up being the FAVORITE part of my week! We love to cook together, do crafts, play outside and turn boring errands into fun adventures.