We're super excited about DreamWorks Animation's TROLLS coming to theaters in just ONE WEEK on November 4th. I know Little R is excited about it from seeing the trailers and so am I. I am especially excited about the amazing cast!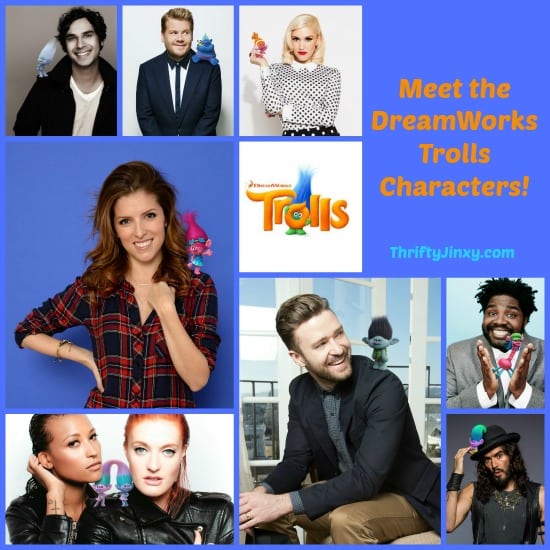 TROLLS stars Anna Kendrick as Poppy, the optimistic leader of the Trolls, and her polar opposite, Branch, played by Justin Timberlake. Together, this unlikely pair of Trolls must embark on an adventure that takes them far beyond the only world they've ever known. The cast is rounded out by Gwen Stefani and James Corden (both of whom I LOVE), as well as Russell Brand, Icona Pop, Ron Funches and Kunal Nayyar.
About the movie:
From the creators of Shrek comes DreamWorks Animation's Trolls, a smart, funny and irreverent comedy about the search for happiness, and just how far some will go to get it. This hilarious film transports audiences to a colorful, wondrous world populated by the overly optimistic Trolls, who have a constant dance in their step and a song on their lips, and the comically pessimistic Bergens, who are only happy when they have trolls in their stomachs.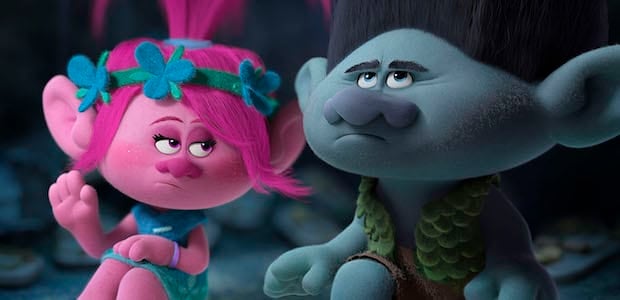 After the Bergens invade Troll Village, Poppy (Kendrick), the happiest Troll ever born, and the overly-cautious curmudgeonly Branch (Timberlake) set off on a journey to rescue her friends. Together, this mismatched duo embarks on a rescue mission full of adventure and mishaps – trying to tolerate each other long enough to get the job done.
Utilizing music to further the film's narrative, the Trolls soundtrack is produced by Justin Timberlake and features five original songs including songs by Justin Timberlake, Ariana Grande, Anna Kendrick and Gwen Stefani, in addition to a number of classic hits from the '60s through the '80s.
There is some extra fun to be had because General Mills and DreamWorks' Trolls are teaming up to help kids and parents unleash their inner Troll! Inspired by the Trolls' playful energy, promotional Cereal and Go-GURT packaging hit shelves nationwide this month alongside limited edition Trolls Fruit Snacks and Ready to Bake Cookies.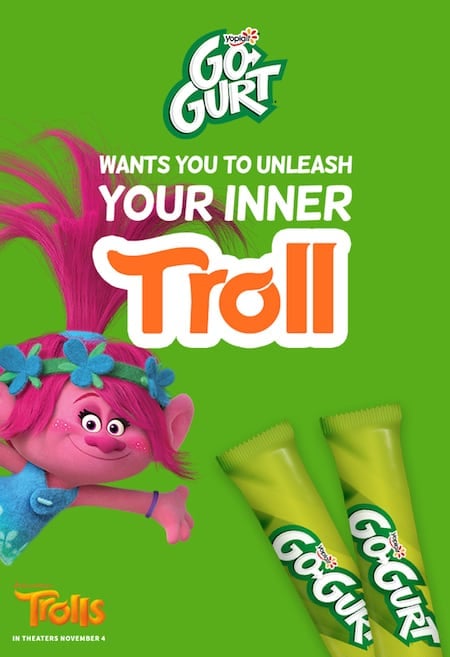 Collect all 4 free Trolls boppers in participating Big G cereal boxes including Cheerios, Lucky Charms, Reese's Peanut Butter Puffs, Trix, and Cookie Crisp. Participating Go-GURT boxes have a special link to a quiz to identify your Troll personality and to unlock a custom Spotify playlist based on your results.
Join the conversation with General Mills by visiting Cheerios and GoGURT on Facebook.
Enter our reader giveaway HERE!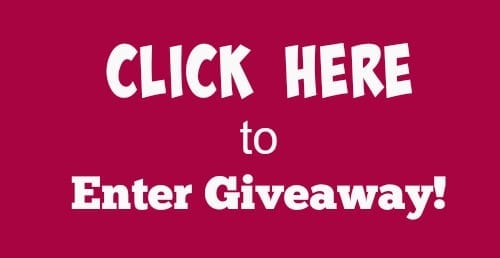 Trolls Collection Pack
DreamWorks Trolls Poppy 9-Inch Figure
DreamWorks Trolls Poppy's Coronation Pod
It's Color Time! (DreamWorks Trolls) (Adult Coloring Book)
DreamWorks Trolls Poppy Collectible Figure
All About the Trolls (DreamWorks Trolls) (Step into Reading)
Trolls Girls' Big Girls' Movie Poppy Costume Zip Hoodie with Faux Fur on Hood, Blue/Pink, Medium/8/10
Trolls (Original Motion Picture Soundtrack)
Trolls Little Golden Book (DreamWorks Trolls)
Trolls Fleece Throw Blanket,
Dreamworks Trolls Coloring and Stamper Activity Book Set – Include 1 Coloring Book (96 pages) , 295 Stickers, 24 Crayola Crayons and 12 Stampers
Trolls: The Junior Novelization (DreamWorks Trolls)
DreamWorks Trolls Poppy Wig
Dreamworks Trolls Purple W/Blue
Just Play Trolls Poppy Styling Troll Toy
Poppy's Party (DreamWorks Trolls) (Step into Reading)
DreamWorks Trolls Poppy Talkin' Troll Plush Doll
Trolls Sugar Glitter Headband with Troll Hair
DreamWorks Trolls in Trouble Game
Trolls Charm Bracelet Kit
The Epic Trolls Sticker Book (DreamWorks Trolls) (4 Color Plus 1,000 Stickers)
DreamWorks Trolls Branch Hug 'N Plush Doll
Trolls Deluxe Party Pack Bundle
Trolls Poppy & Branch Exclusive Action Figure
Dreamworks Trolls Rainbow Marshmallow Puffs Stocking Stuffers, 2.1 oz
&
About the Author
Latest Posts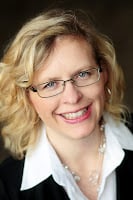 I'm a busy blogger and happy auntie of Little R, who I spend time with several days per week – which ends up being the FAVORITE part of my week! We love to cook together, do crafts, play outside and turn boring errands into fun adventures.