Today is the day!! Today, Friday, August 14th, the Dinotrux Netflix original series is debuting exclusively on Netflix! Your kids will love this world of giant creatures that are half dinosaur, half truck and all awesome! The series is based on the award-winning children's books by Chris Gall, Dinotrux is the first exciting "action show" tailor-made for younger kids with strong messages about independence and cooperation to go along with its unique blend of action, comedy, adventure.

The super-fun cast of characters includes Ty Rux, a massive Tyrannosaurus Trux, and his best friend Revvit, a razor-sharp Reptool. Along with friends like Skya the Craneosaur and Garby the Stegarbasaurus, the Dinotrux and Reptools join forces for the first time ever to build a bigger, better world and battle back against the biggest and baddest Dinotrux of all: D-Structs, who threatens to wreck everything they've built.
For some extra Dinotrux fun, check out all these fun printable Dinotrux activity sheets!
Watch the new series with your kids and then let us know who is their and YOUR favorite new Dinotrux character!
Kids DreamWorks DinoTrux – 'Built for Power' Team T-Shirt

Dinotrux Reptool Revvit

Dinotrux: Reptool Rescue [DVD]

Dinotrux Flatiron Face-Off Battle Pack

Dinotrux

Dinotrux Coloring Book: A Fabulous Coloring Book For Fans of All Ages With Several Images Of Dinotrux. One Of The Best Ways To Relax And Enjoy Coloring Fun.

Dinotrux Reptool Control Ty Rux Toy-Vehicle

DinoTrux Mini Backpack #85097

Dinotrux Bundle Die-cast Characters and Reptools Featuring Rolling Wheels [Amazon Exclusive]

Dinotrux Diecast, Dozer

Dinotrux Go to School: Level 1 (Passport to Reading Level 1)

Dinotrux Blizzard Battlers Motorized Pull Back 2-Pack w32q21with Ty Rux & D-Structs

Dinotrux Bath Squirtin' Trux Wash

Dinotrux Diecast, Scraptors (2-Pack)

Revvit Deluxe Dinotrux Dreamworks Costume, Medium/7-8

Dinotrux Skya

Dinotrux Diecast Rollodon Vehicle

Dinotrux Diecast Tyrux Vehicle

Mega Construx Dinotrux Ton-Ton & Ace Building Set

Dinotrux Birthday Party Backdrop

About the Author
Latest Posts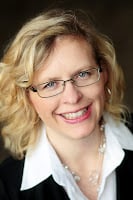 I'm a busy blogger and happy auntie of Little R, who I spend time with several days per week – which ends up being the FAVORITE part of my week! We love to cook together, do crafts, play outside and turn boring errands into fun adventures.