Creating a homeschooling space in your home is possible, even for very small houses and apartments. All it takes is a little planning and some creative thinking. We have help to make your kids' learning environment comfortable and productive without taking over your home.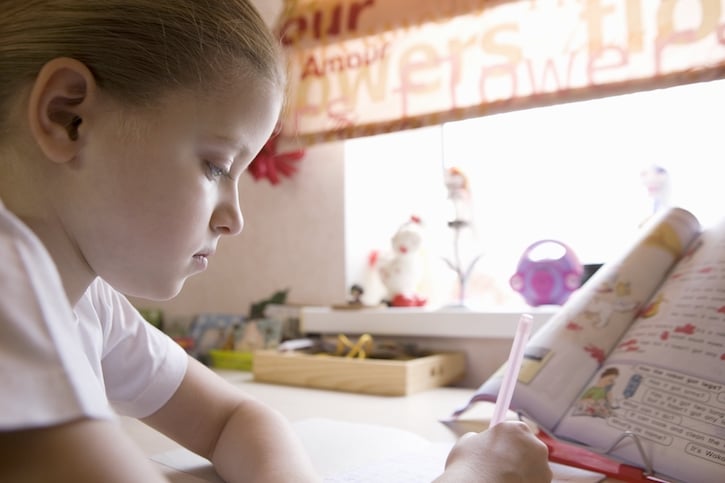 This fall, lots of families will be homeschooling or doing a version of distance learning – at least for part of the school year. Especially if you have a small home or apartment, you might be one of many worrying about not having enough space for it.
Don't stress too much – it is totally possible to homeschool your kids even without a dedicated room for it. It's true some homeschooling parents are blessed with a dedicated area for their kids' lessons, but for many, it is just not a reality.
So, how do you create the space you need for learning and the necessary supplies?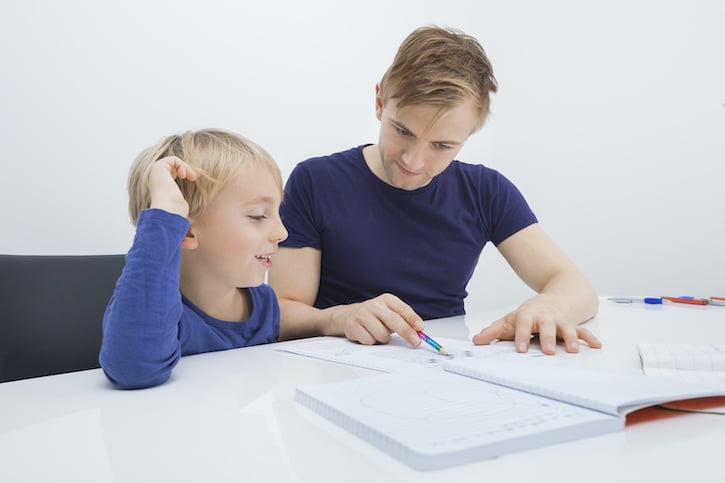 The trick is to think outside the box! Get creative with storage and unused space.
How to Create a Homeschooling Space in Your Home
Evaluate Your Home
First, go through every room in the home. Take note of unused space – or space that could be freed up for homeschooling. There may be things stored in areas that would be great for homeschool storage that aren't used enough to warrant the space they are taking up right now.
For example, your hall closet may be filled with coats, winter accessories, hats, extra blankets or pillows, or even books or board games. Wouldn't it be better to place the winter wear in a storage tote until needed? The board games may be able to fit in other closets or under beds.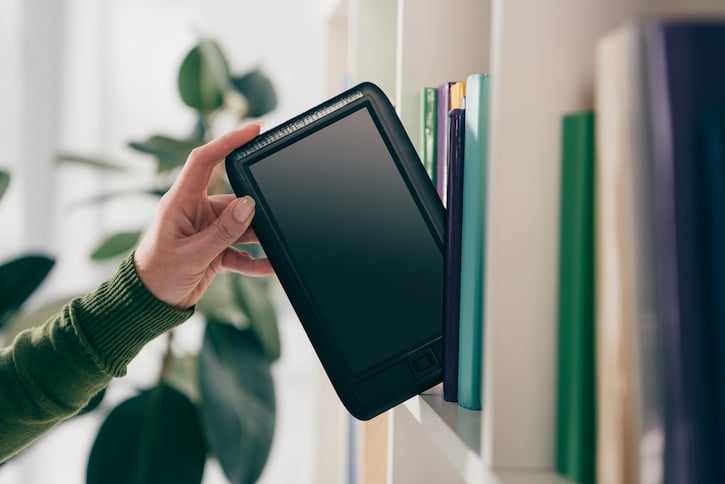 Create New Storage Areas
Take note of empty wall space in your home. Where could you hang shelves that could be used for books or storage cubes? Your children's bedrooms are an optimal area, since they will be the ones using the books and supplies every day.
Bookshelves can also be cleaned and decluttered so that you can free up space for materials and supplies needed for homeschooling.
Bookshelves aren't just for books either! You can store notebooks, tablets and even school supplies if you group them in baskets or storage bins.
Remember that storing items vertically, rather than horizontally, can free up a lot of space and also make the process of taking things out and putting them back much easier.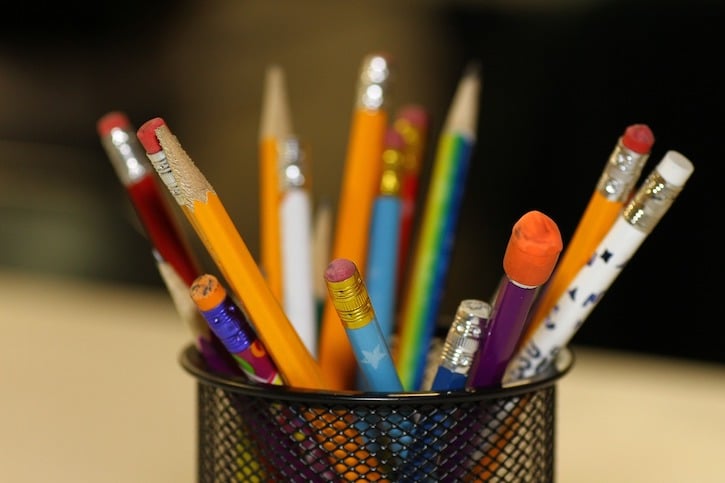 Stick with the Necessities
If you're new to homeschooling, you may think you need to have all the supplies and materials you can get your hands on. This is simply not true, especially if you are tight on space or budget. Instead, go the simpler route and only get the materials you need for the upcoming school year.
Store any extra supplies or future materials you've been given in tote boxes that can be put into a closet, basement, under beds or in the garage so they aren't cluttering up the valuable space your current supplies need.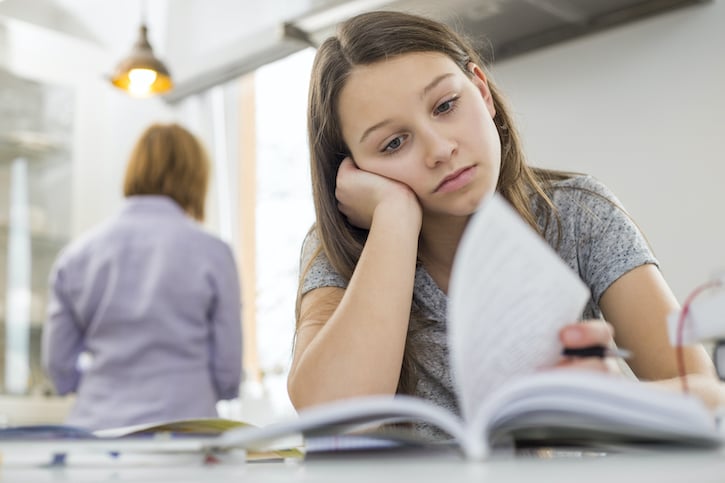 Be Flexible with the Workspace
You may start out homeschooling at the dining room table, but you may soon find it's not the most practical place for you and your children to work. For one, everything has to be put away before dinner every night. If not, you may end up with spaghetti stained books or soaked papers from spilled drinks. (Or, worse, yet a ruined laptop or tablet!)
Unless you're doing focused one-on-one instruction with your children, let them choose to work where they are most comfortable. This may mean on the sofa or sprawled out on the living room floor. However, doing it this way doesn't require any additional space for desks in your home.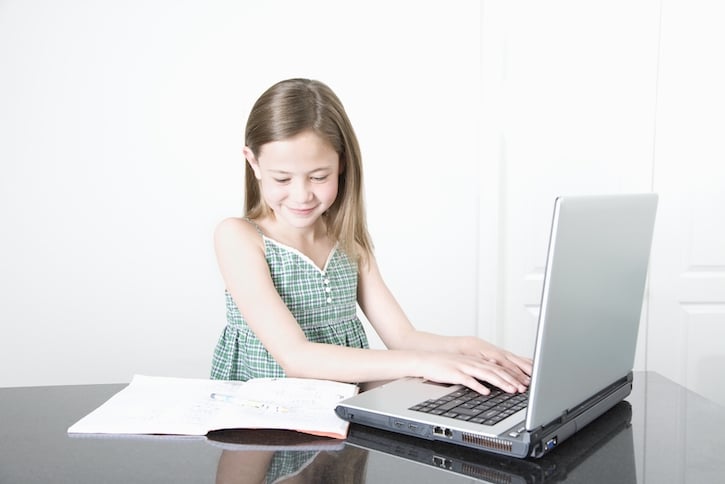 Consider an Online Curriculum
If you don't have any free space for storing a lot of workbooks and accompanying materials, an online curriculum may work best for your family. All you need is a computer and a little space for a notebook, in case your child needs to work out a math problem or jot down a few notes to study.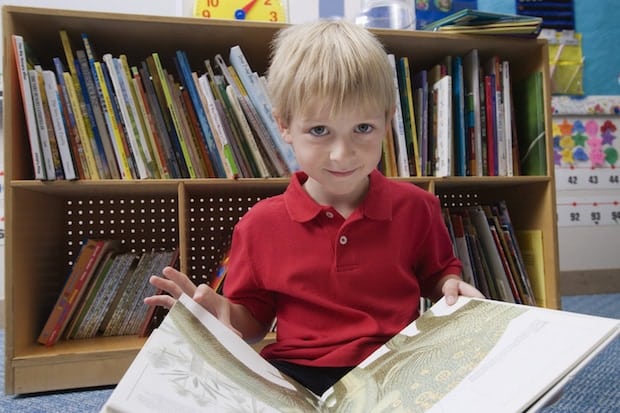 Utilize your Local Library
Making space in your home for a lot of books isn't necessary when you depend on your local library. They may not have every book you would like on their shelves, but most have decent fiction and non-fiction sections to cover all topics you will teach. Most libraries also have the resources to get books from other branches or library systems so you can access what you need.
You may find that your library also has a study room for homeschoolers or other students. Use this space when you need to spread out or just want to get out of the house for the day.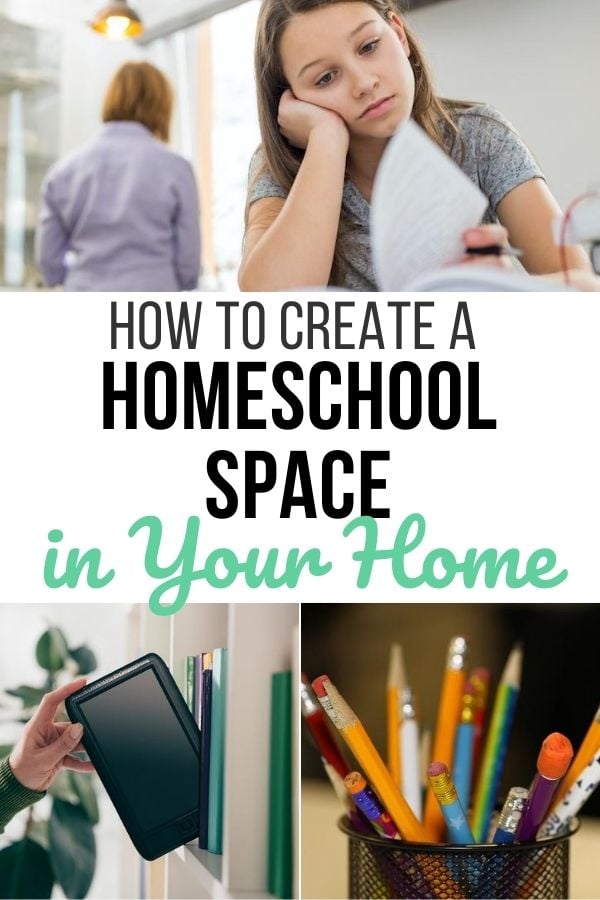 Finding the space to homeschool in your home doesn't have to be a difficult task. You may need to do some decluttering and rearranging of your belongings in order to house all the materials you need to teach your kids. But, it's totally possible to teach your kids at home, no matter the size of your residence!
About the Author
Latest Posts