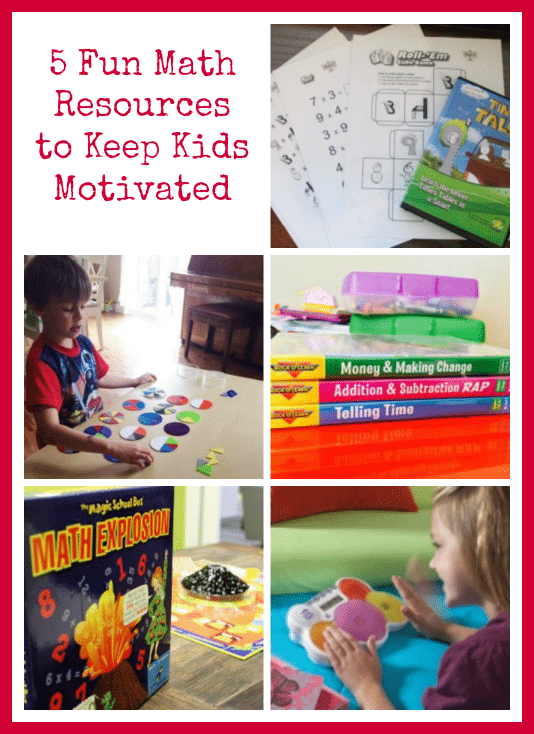 During the lazy days of summer, Math isn't something we usually think about as a focus. BUT, summer can be a great time to brush up on math skills, make sure what is learned during the year isn't forgotten, and maybe even learn a few new things. That is much more likely to happen if it's FUN!
Since it's so important to keep the learning going, especially for this essential skill, we have rounded up some math resources that are actually FUN so you can keep your kids on track during the hottest months of the year. From music videos to volcanic explosions, these are great resources to have fun learning math.
5 Fun Motivational Math Resources
These DVD's are super fun. They have rock, and even hip hop to help kids get excited about learning math. The Early Math DVDs cover addition & subtraction, telling time, and money & making change. Each DVD has 12 to 18 video segments, and each video lasts about an hour.
ROCK N LEARN Early Math DVD Collection: Addition & Subtraction Rap, Telling Time, Money & Making Change

Times Tales is a very popular series of videos and games that use stories to help kids memorize their upper times tables. Why? It helps kids learn the multiplication tables in an hour – with songs and visuals!
Times Tales Deluxe – Memorize The Times Tables / Multiplication Facts Fast! Updated Ed.…

It is what it sounds like – sort of like a Bop It for math learning, this tool uses sounds and lights – and slams – to engage kids in a fun contest of math acuity. There are 3 levels, with 13 questions each. When they lower their time to answer, they boost their score!
Educational Insights Math Slam, Electronic Math Game for Kids Ages 5+, Addition & Subtraction for Home or Classroom

Torlam's Fraction Set is a comprehensive supplement to any math curriculum. Part of why it's great is it's hands on, and incorporates visual, kinesthetic and practical learning. It includes includes over 100 easy-grip foam pieces as well as 14 write-and-wipe activity cards that prompt children to build a variety of fractions.
Torlam Magnetic Fraction Tiles & Fraction Circles Activity Set – Math Manipulatives for Elementary School – Fraction Magnets & Resources – Fraction Strips & Bars

Sometimes the best way to learn a new math or science concept is by seeing it in action! This scale is perfect for preschoolers and beyond to explore volume and compare solids and liquids. The set includes a bucket balance with storage drawer, 2 removable easy-pour buckets, and 2 lids. Add your own objects to see how things balance out!
Learning Resources Primary Bucket Balance Teaching Scale – 1 Piece, Ages 3+ Math for Preschoolers, Classroom Balance Scale, Balance Scale for Kids, Science for Kids

About the Author
Latest Posts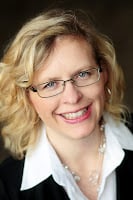 I'm a busy blogger and happy auntie of Little R, who I spend time with several days per week – which ends up being the FAVORITE part of my week! We love to cook together, do crafts, play outside and turn boring errands into fun adventures.