We tried Zing Toys Zoom Rocketz! Here's our review:
I don't ever recall having a toy that has attracted as much attention as the X6 Zoom Rocketz from Zing. It's the first-ever auto-rotating, multi-shooting Zoom Rocketz!
To play, you just load all six rockets onto the base and then and stomp on the launcher to send each of the six launching up to 75 feet in the air one after the other!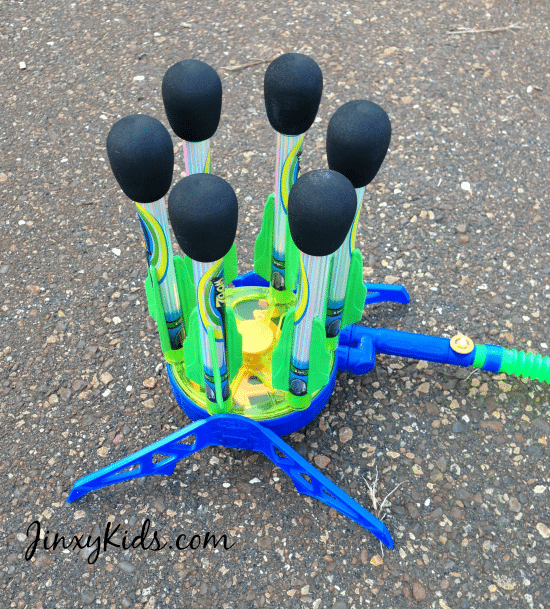 Last week we headed to the park one evening, along with our friends who were visiting from France. As soon as we got there, the kids were running off in all directions to play on the playground, throw a football, etc.
My mom kept eying the box for the X6 Zoom Rocketz and really wanted to open it even though the kids were nowhere around. I said to go ahead and she did.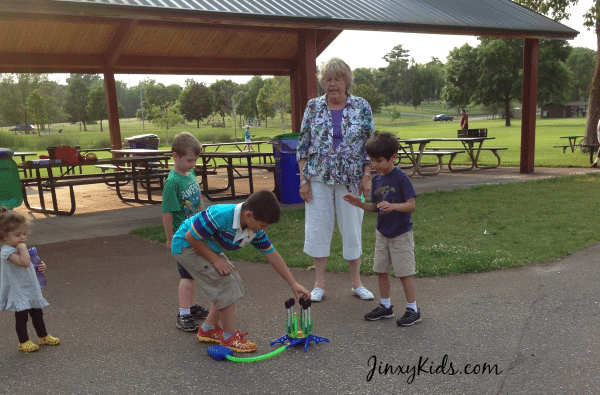 Within 2 minutes of her setting up the toy we had a bunch of other kids (NOT any of the kids were brought with us) gathered around and asking if they could give the X6 Zoom Rocketz a try.
For the next hour we had a crowd of kids all wanting to play, including our own. While it's a very simple concept, this toy is a TON of fun.
The kids loved jumping up in the air to stomp on the launcher and then running around trying to catch the rockets as they came falling down from the sky. Seriously fun!!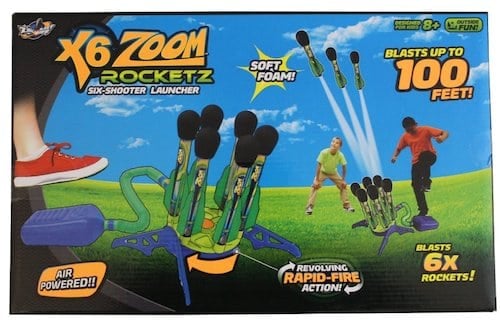 About the Author
Latest Posts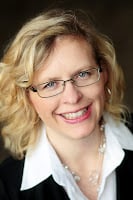 I'm a busy blogger and happy auntie of Little R, who I spend time with several days per week – which ends up being the FAVORITE part of my week! We love to cook together, do crafts, play outside and turn boring errands into fun adventures.