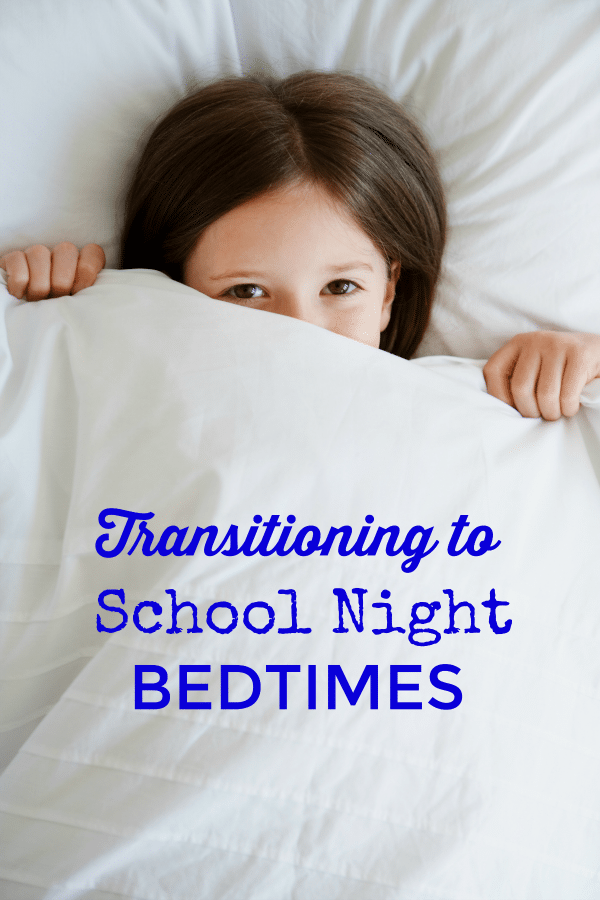 Before summer comes to an end, it's a wise idea to start transitioning to school night bedtimes. Waiting until the last minute is usually stressful for everyone involved. That being said, here are a few suggestions to get you started. Honestly, it's probably easier than you anticipate.

School Night Bedtime Transitioning

Ease Into It
Sleep experts (yes, there is such a career) recommend that you ease into the school bedtime routine, by moving your child's bedtime back by 15 minutes every three days until it coincides with the new time you're working toward. This means you may have to slightly alter things like bath time as well.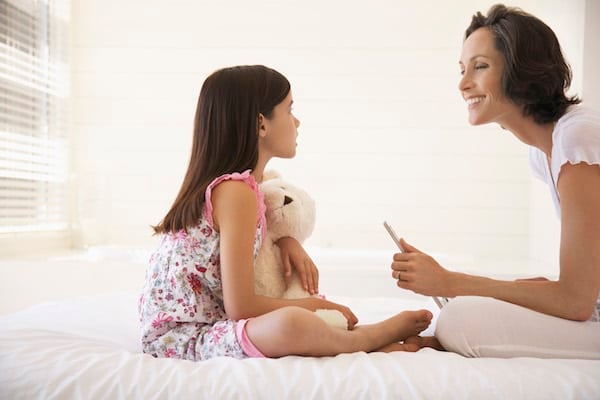 Quiet Things Down
Asking kids to turn off all electronics an hour or so before lights out typically helps them to relax. Yes, it's easier to accomplish with younger children. But, it can be done. Even 30 minutes before is beneficial when you want to quiet things down.
Use a Reward System
If your kids are small, a reward system works in all kinds of situations. This includes going to bed on time. The rewards don't need to be huge, by any means. An extra dessert one night a week or a bit more screen time are two possibilities to consider.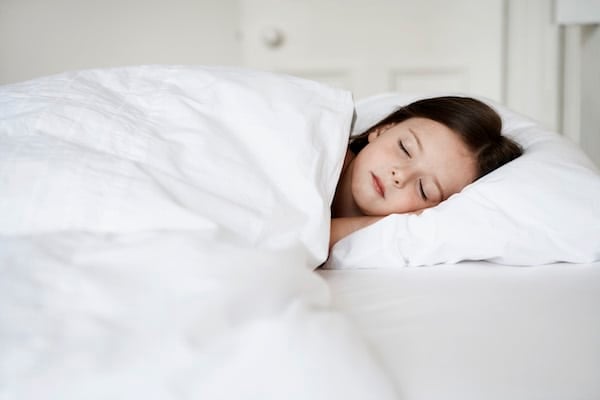 Learn the Requirements
According to the National Sleep Foundation, preschoolers require between 10 and 13 hours of sleep in a 24-hour period… this includes nap time. And, children up to the age of 12 function best on nine to 11 hours of sleep. It's good practice to encourage your teen to get 8 to 10 hours of sleep.
These are just three simple things you can do to help your kids transition back into a school night bedtime routine. The first couple of weeks might not go as smooth as you hope. However, in this case, patience is your friend.
Remember this. Some children adapt to change much easier than others. Give it time and going to bed on schedule will probably be second nature.
About the Author
Latest Posts