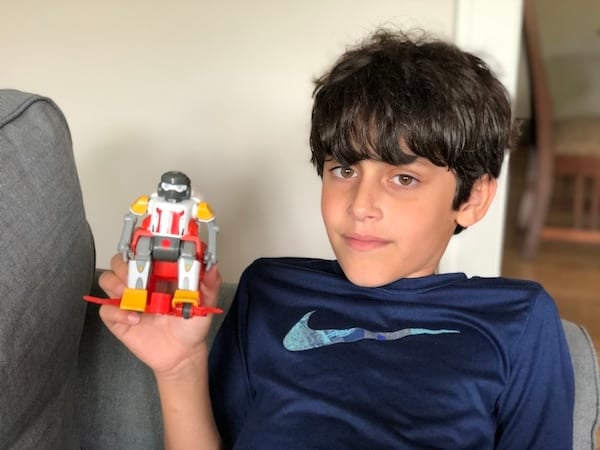 Whether you and your kids love to play soccer or just love to watch it on TV take a look at Soccerborg! It's a brand new innovative gaming experience from TOMY.
We have been enjoying the World Cup and are ready to watch the final game this weekend, are you? It's such a fun way for the whole world to come together and root for their own countries, other countries and just get excited about such a big event. There's a lot to love about soccer.
You can take that soccer fun to a whole other place with Soccerborg where you replace the human players with remote controlled robots and then challenge each other head to head in a robotic game of soccer. The RC robots dribble, tackle, pass and shoot.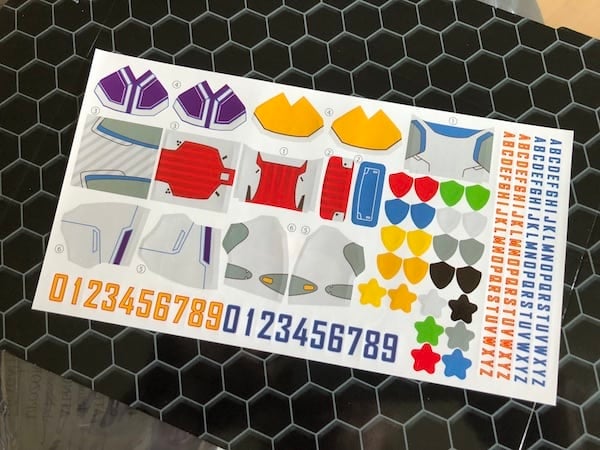 TOMY sent us a Soccerborg set to take for a spin and have our own robot soccer match. Getting ready to play was fun in itself. We first assembled the included goals.
Then we got to assemble our soccer robots and then design our own jerseys with the included sticker pack. You can add a name, a number and symbols. RJ did a better job than I did and decorated more of his robot than just the jersey – it looks cool!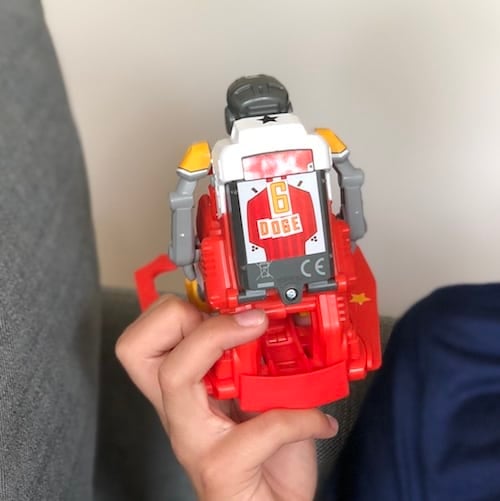 I have to admit that I was TERRIBLE when I first tried to control my robot! It takes a while to catch on to how to make the controllers work – well at least for me. RJ caught on much more quickly.
The controllers have multiple functions letting you move the robot forward and backward, turning left or right, and then kicking either along the ground or up in the air.
Since there are no specific robot soccer rules, you can make up your own as you play Soccerborg. We experimented with different sized fields and so far haven't kept track of time. Maybe we'll change things as we go along!
We had a LOT of laughs getting used to directing the robots. We keep getting better and right now our biggest hang up is separating our robots after they have tackled each other. We'll keep practicing.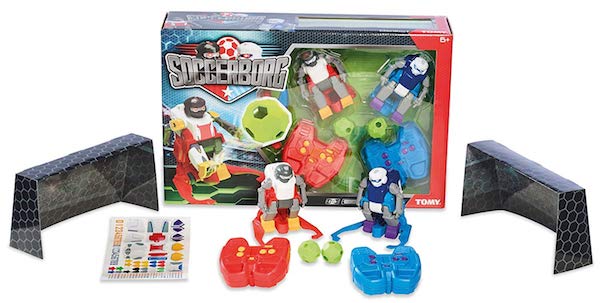 Each Soccerborg pack comes with 2 robots, 4 bumpers, 2 balls, 2 remote controls, 2 goals and 1 sticker pack to design your robots. Soccerborg requires 10 AAA batteries in total – enough for both robots and controllers.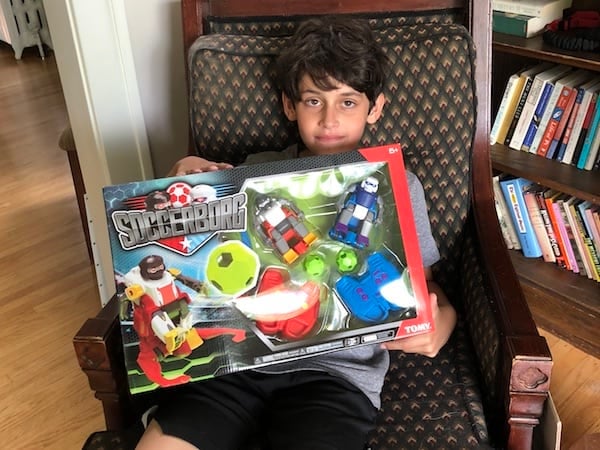 About the Author
Latest Posts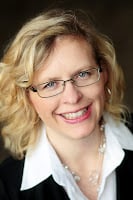 I'm a busy blogger and happy auntie of Little R, who I spend time with several days per week – which ends up being the FAVORITE part of my week! We love to cook together, do crafts, play outside and turn boring errands into fun adventures.