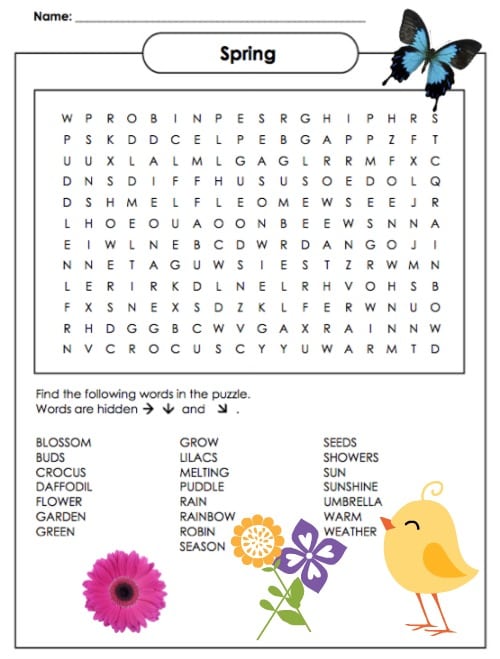 Spring Word Search Puzzle
Spring is in the air! I think spring has to be one of our favorite seasons. Everything is coming back to life, the weather is getting warmer, and it means it will soon be summer break! It's a fun time with lots of changes and lots of outdoor things to explore and to do. I know that we look forward to spending more time outdoors after being cooped up for so much of the winter!
To help you and your little ones celebrate spring, we have created this Spring Word Search Puzzle! It's filled with everything springy including lots of words related to flowers, gardens and spring weather. There are 22 words all together and they can be found horizontally, vertically and diagonally.